Join the panel discussion, chaired by ArtReview's Mark Rappolt – the second in a series of talks in collaboration with Berggruen Arts – on Thursday 9 June 2022 at Casa dei Tre Oci, Venice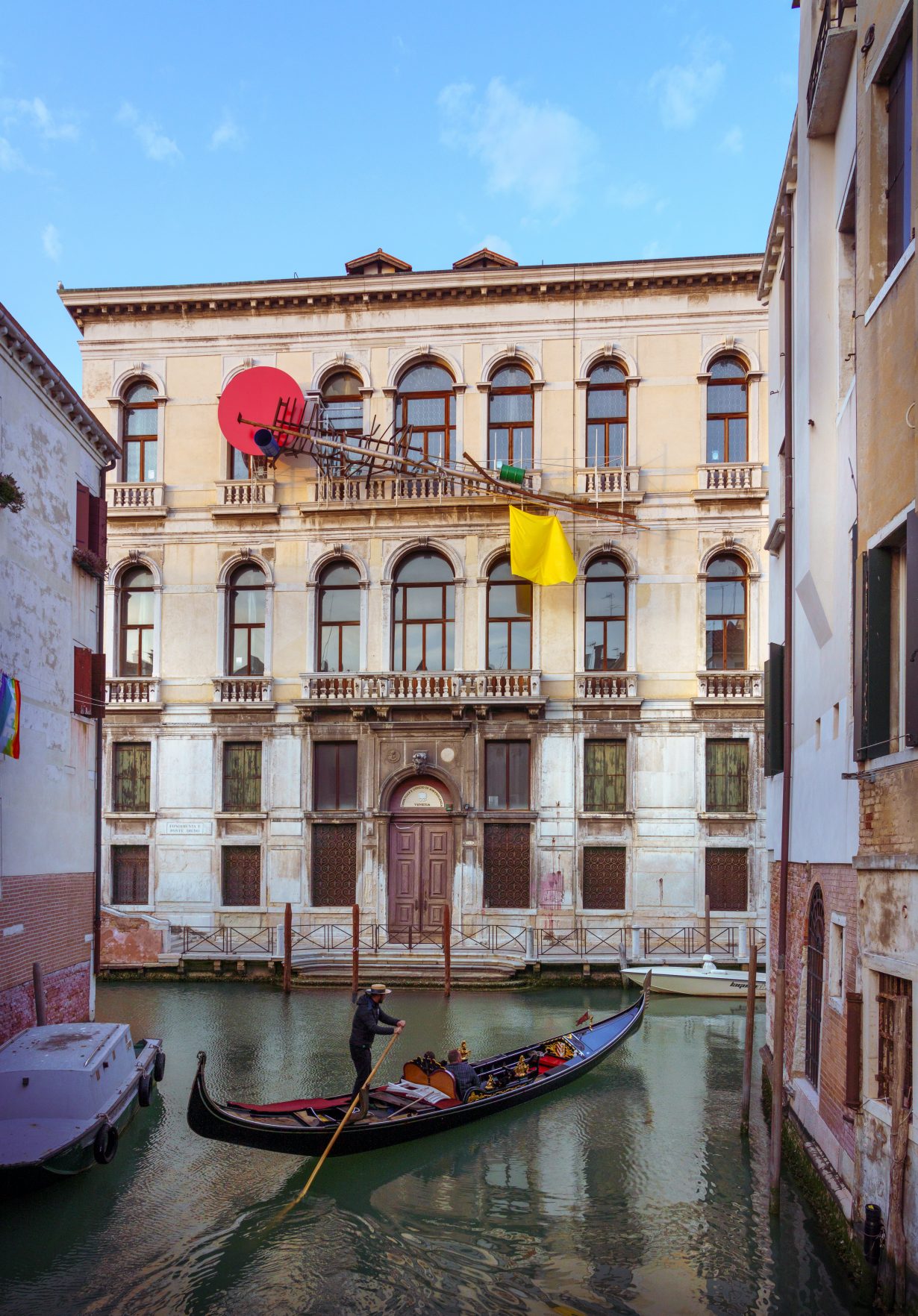 Is a desire, or urge, to find order in chaos the hallmark of our sentience? We understand the systems that govern us, social and scientific, but our imaginations often overrun our logic. We entertain the supernatural; imagine a greater, celestial order; and yet our feet remain firmly on ground laid by industry and technology. A new sculpture, HEX, by Sterling Ruby, has been installed on the façade of Venice's Palazzo Diedo. Referencing the geometric 'hex signs' that appeared on the sides of nineteenth-century Pennsylvanian Dutch barns, the sculpture traverses the building's classical architecture and harks back to an agricultural interest in the stars. Can art transcend the tangible world we have developed by accumulation? Can spatial relations and the act of construction speak to the sublime?
This discussion between artist Sterling Ruby and art historians Ester Coen and Mario Codognato is the second in a programme of events for ArtReview's partnership with the Berggruen Institute to explore the intersections of philosophy, science and culture – as well as celebrating Casa dei Tre Oci in Venice as a gathering place for artists, curators, artlovers and thinkers. The conversation is chaired by ArtReview editor-in-chief Mark Rappolt, with an introduction by Nicolas Berggruen.
The Berggruen Institute – headquartered in Los Angeles – was established in 2010 to develop foundational ideas about how to reshape political and social institutions in a time of great global change. It recently acquired Casa dei Tre Oci in Venice as a new base for its European activities. The neo-gothic building serves as a space for global dialogue and new ideas, via a range of workshops, symposia and exhibitions in the visual arts and architecture. The initiative Berggruen Arts & Culture has been launched with the acquisition of the historic Palazzo Diedo in Venice's Cannaregio district. The site will host exhibitions as well as a residency programme (with Sterling Ruby named as the inaugural artist-in-residence). Curator Mario Codognato has been appointed artistic director of the initiative; the architect Silvio Fassi will oversee the palazzo's renovation, which is scheduled to open in 2024.
Venue: Casa dei Tre Oci, Venice
Date: Thursday 9 June 2022
Time: 5pm
Speakers: Sterling Ruby, Ester Coen, and Mario Codognato
Moderator: Mark Rappolt, Editor-in-Chief ArtReview

RSVP: rsvp@artreview.com
About the speakers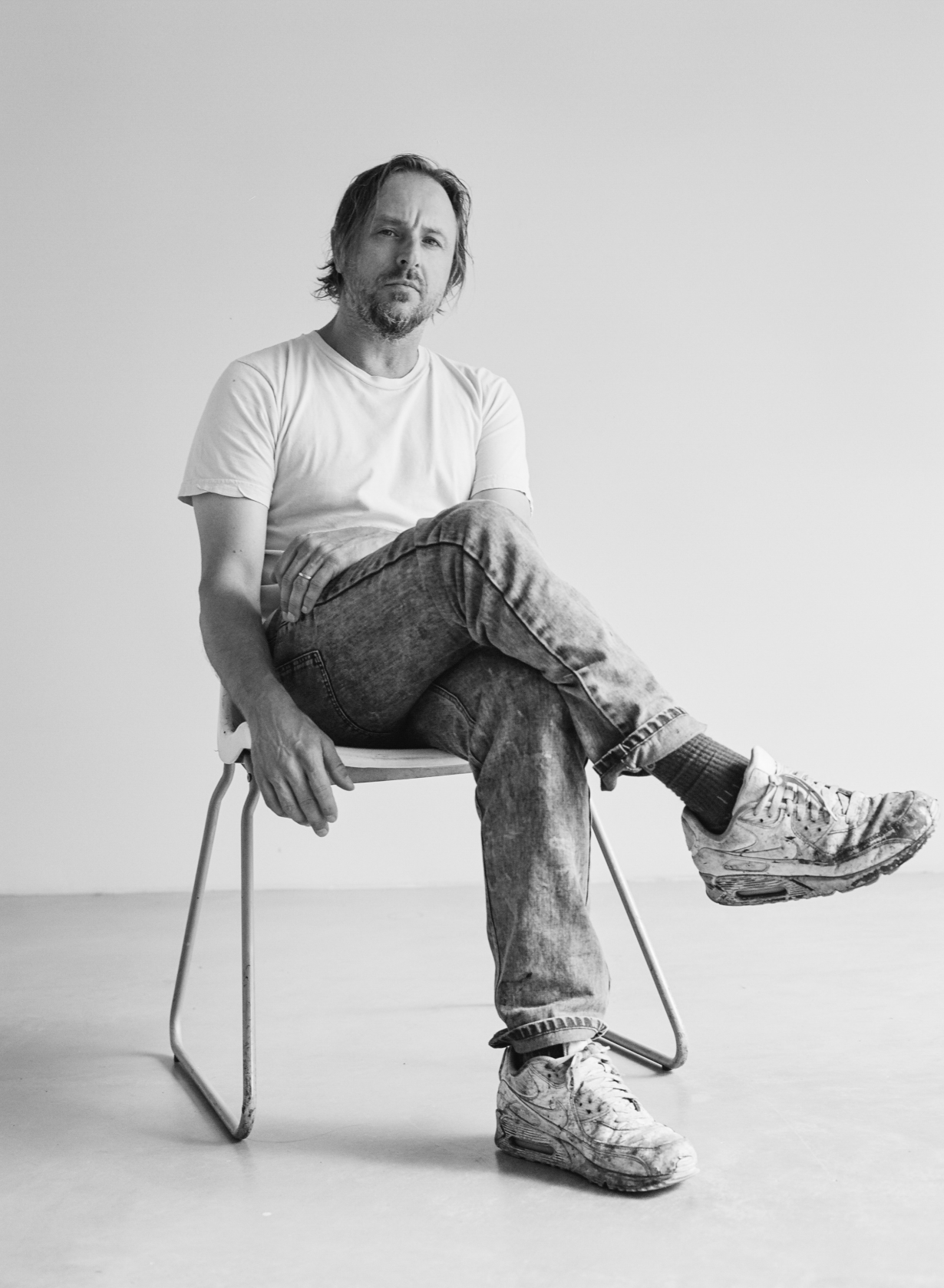 Sterling Ruby (American/Dutch, b. 1972) is a leading contemporary artist whose work has been presented in solo exhibitions around the world. Known for the multifaceted nature of his practice, his work encompasses painting, ceramics, collage, video and photography, textiles, sculpture and installations. His practice involves a combination of philosophical enquiry and material investigation, the latter involving the seemingly endless repurposing, combining and recombining of different techniques and media. Public collections include the Guggenheim Museum, NY; Whitney Museum of American Art, NY; MoMA, NY; Musée d'Art Moderne de la Ville de Paris; Moderna Museet, Stockholm; and Tate Modern, London. He currently lives and works in Los Angeles.
Ester Coen is an expert on Italian Futurism, Metafisica and International avant-gardes; her research also extends from the sixties to the contemporary scene with numerous essays and publications. She has been Associate Professor (Florence) and Full Professor (Udine-L'Aquila). She organised the Boccioni retrospective (with Bill Lieberman, The Metropolitan Museum New York 1988), Futurismo 1909-1916 (Museu Picasso, Barcelona 1996), and has been involved in many International exhibitions: she curated Metafisica on Giorgio De Chirico and his influence on Surrealism (Scuderie del Quirinale 2003), was the Italian curator for the Futurism centenary exhibition (Scuderie del Quirinale), and in the same year (2009) she presented Futurism 100: Illuminations. Italy-Germany-Russia (MART Rovereto). She most recently organised in 2020-2021 a show on Alberto Savinio at the archaeological Museum of Palazzo Altemps, Rome.
A native of Venice, Mario Codognato has served as the chief curator of MADRE since it opened in Naples in 2005. He has previously worked at the contemporary art project at the Archeological Museum in Naples, curated the site-specific public projects for Piazza Plebiscito in Naples, served as chief curator at the 21er Haus of the Belvedere in Vienna, and curated exhibitions for other institutions, also writing their catalogue essays. Latest projects include Anish Kapoor at Macro in Rome (2017), Damien Hirst at Houghton Hall in Norfolk (2018), and Georg Baselitz at the Museum Palazzo Grimani in Venice (2021). Since 2016, Codognato has been the director of the Anish Kapoor Foundation.