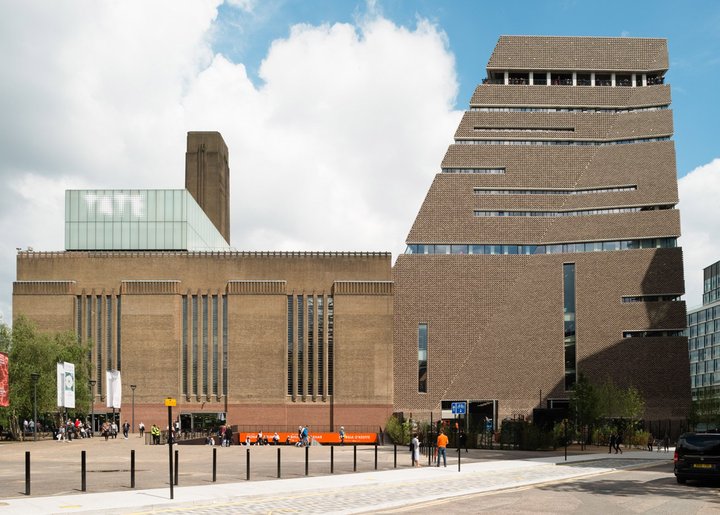 Tate have paid a six-figure settlement to three artists who claimed a breach of contract and race discrimination.
In 2020 Amy Sharrocks was commissioned by the London museum to deliver a new commission as part of an event-based public programme at Tate Modern. When she requested that she work with artist Jade Montserrat, as a well as Madeleine Collie, a co-currator, senior managers refused.
Montserrat has previously made a series of allegations of inappropriate behaviour and sexual abuse against the former art dealer Anthony d'Offay, a major Tate donor (d'Offay denies any wrongdoing).
Sharrocks says she was told by the Tate's director Maria Balshaw that Balshaw's job would be at risk if Montserrat was brought on board. 'They told me shifting stories about why Jade could not be allowed to take part in a live public programme at Tate,' the artist told the Guardian, who first revealed the settlement. 'They said they would be sued, they would lose their jobs, that it was a legal problem, a safeguarding issue, that their hands were tied.'
Tate then cancelled the commission – and the wider Tate Exchange programme was pulled shortly after, the museum at the time citing funding issues.
'Publicly, Tate claim to be focused on transformation and learning, risk, trust etc,' Sharrocks said, 'but in practice they moved swiftly to silence, exclude and erase.'
After a high court complaint was lodged by the artists, the museum settled but has not admitted liability. A spokesperson for Tate said: 'Tate invited Amy Sharrocks to be the lead artist for a public engagement project scheduled for 2020. She proposed the involvement of several other people, asking that they also be made lead artists, which was not consistent with the terms of her contract.
'It was made clear to Ms Sharrocks that the arrangements she proposed were not achievable and after long consultation the project was ultimately cancelled. Whilst this was a carefully considered decision, Tate regrets the way in which the relationship ended. Alongside agreeing a settlement with those affected, we have apologised for the distress caused.'