Abstract Cartography at Marian Goodman Gallery, New York, retraces the Land artist's conceptual experiments with architecture, monumentalism and ecology
The view from the TGI Friday's in Dallas/Fort Worth International Airport (DFW) looks out onto the tarmac, where in midsummer the Texas heat ripples across neat rows of pavement and browning grass. It's a landscape the same colour as the sickly barbecue ribs I'm picking at while I sit here, imagining what could have been if Robert Smithson had had his way. In 1966 the artist was approached by the architecture and engineering firm Tippetts-Abbett-McCarthy-Stratton for help with a proposal for a new Texas regional airport. He had no architectural training and had spent most of his career as a painter, abandoning the canvas just two years prior to produce minimal steel and neon sculptures, such as Alogon #2 (1966), that he called 'crystalline structures'. Yet Smithson had a keen surveyor's eye, and what is an airport if not a crystalline structure? Seen from the air, its runways lace together in an elaborate web, while terminal walkways and conveyor belts move people and luggage in many directions. Smithson's designs for DFW, on display in Abstract Cartography, are as fantastically sculptural as any of his work in three dimensions. Exhibited alongside collages of maps, studies of geological formations in film and photography, and drawings of unrealised public sculptures, they reveal interests in monumentalism and ecology that prefigure the Land art he would pioneer in the following decade.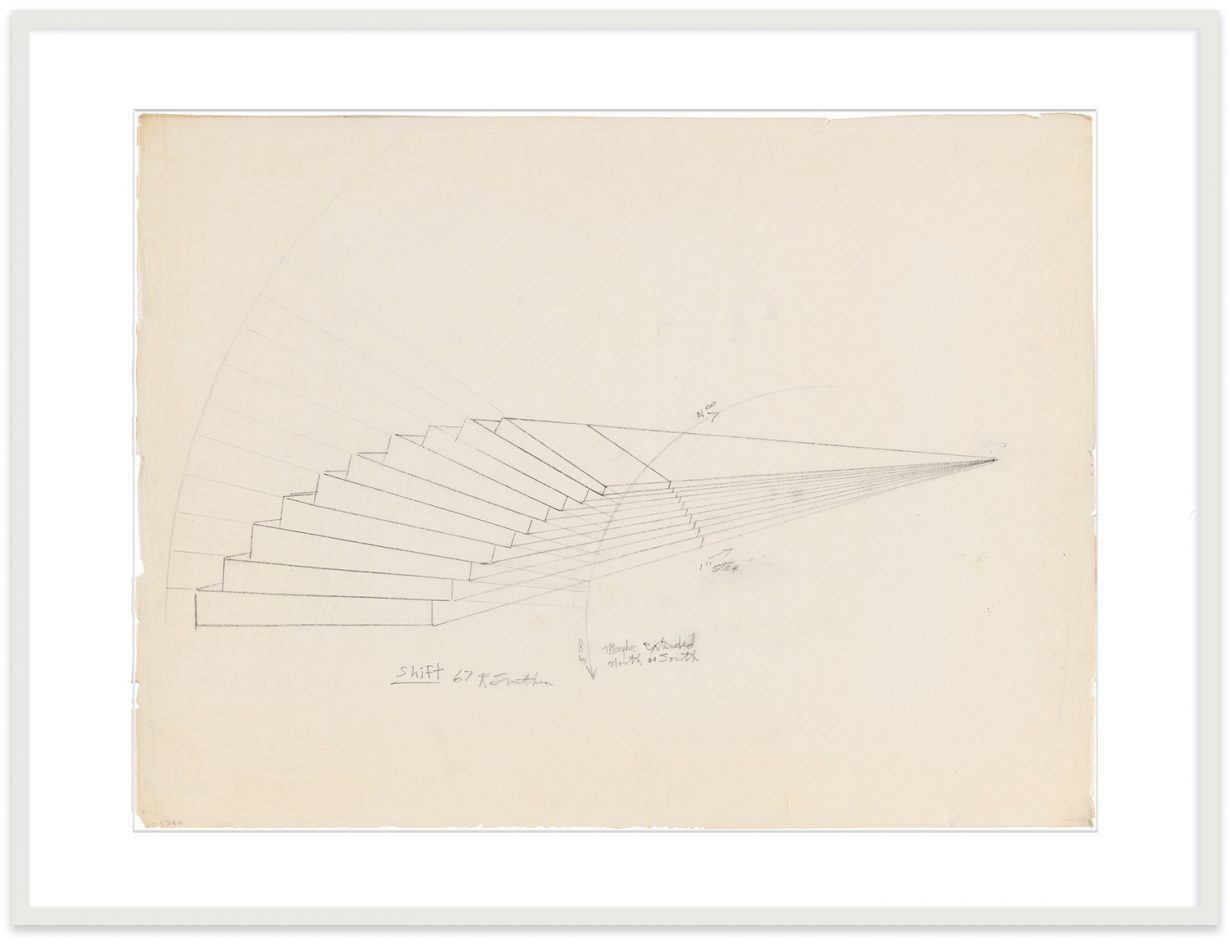 There are so many sketches and maquettes for DFW here that it's easy to see why they all fell through: Smithson had too many good competing ideas and not enough political muscle to get them executed. The scale of his ambition was vast. A group of painted cardboard models seem to take their form from gemstones or honeycomb, with tessellating shapes that recall the sculptures of Smithson's friend Sol Lewitt. Another plan had four monumental works by Carl Andre, Lewitt, Robert Morris and Smithson himself positioned at the four corners of a cruciform structure. Flattening into two dimensions when viewed from the sky, they would also be filmed individually, with a live feed channelled to a bank of monitors at the centre of the terminal, where travellers could sit and watch time go by.
Most interesting are Smithson's blueprints for the tarmac, which envision earthworks visible only from airborne planes. In one, an enormous spiderweb of white gravel stretches out from water storage tanks. Another imagines the fields around the terminal marbleised by 'wandering earth mounds and gravel paths'. A drawing from 1967 depicts a large asphalt spiral, like a runway coiled into a folly, sketched three years before Smithson completed his iconic Spiral Jetty (1970).
Airports are interstitial spaces. Their form follows their function to funnel us someplace else. Smithson, however, understood them to be true architectural monuments of our modern age: products of our conquest of the sky that have hastened our destruction of the earth. (Aviation today is responsible for 2 percent of total global greenhouse emissions.) The earthworks he planned to build at DFW remind me of the Nazca lines in Southern Peru, geoglyphs created more than 2000 years ago to appease heavenly deities. To see them now with God's eyes carries an exalted responsibility; Smithson, a lifelong environmentalist, may have envisioned his as both a wonder and a warning.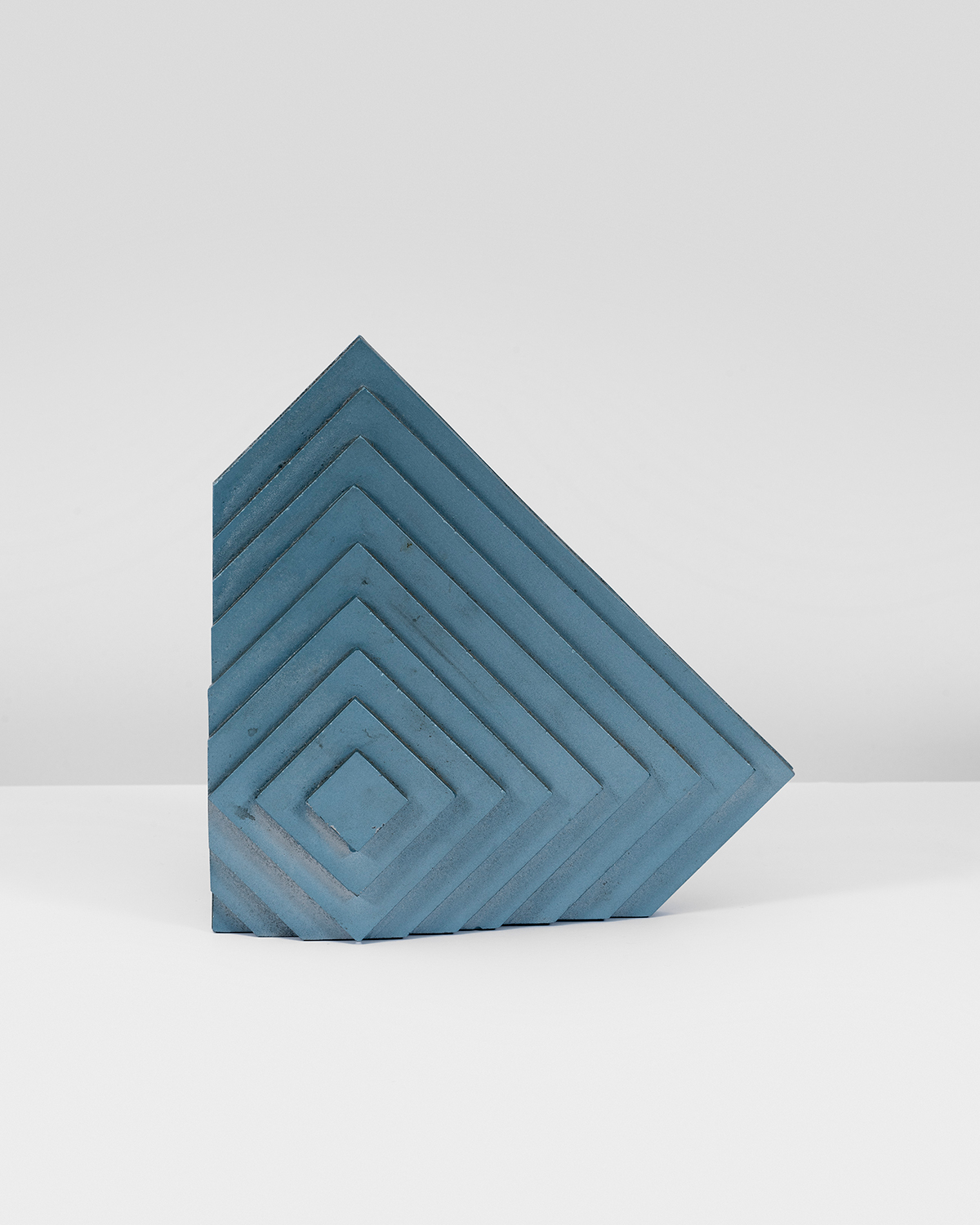 Shortly before his airport commission, Smithson proposed his very first earthwork, Tar Pool and Gravel Pit (1966), for a public sculpture project in Philadelphia. Had it been realised, it would have comprised a deep sink of molten tar surrounded by gravel. Smithson wanted to make 'one conscious of the primal ooze', he noted, but also a 'tertiary world of petroleum, asphalts, ozokerite, and bituminous agglomerations'. Formed from carbon, we're choking ourselves with the stuff. Had he lived to see the state of today's climate, Smithson would have ambition to match the age: one 1971 drawing on view at Marian Goodman shows his plan to tug a forested barge around Manhattan, as a reminder of what was and could be.
I long for the lull of Smithson's Land art channel instead of the Major League Baseball game that flickers over this bar; for the warmth of a sunny gravel path rather than the deepfreeze of air-conditioning. 'This inscrutable terminal exceeds and rejects all termination,' Smithson wrote in 'Towards the Development of an Air Terminal Site', which appeared in the Summer 1967 issue of Artforum. He argued that his design heralded the end of distinctions between art and architecture, interior and exterior, and a rejection of 'the old framework of rational language'. It will take nothing less for things to change.
Robert Smithson: Abstract Cartography, Marian Goodman Gallery, New York, 24 June – 20 August 2021