Elena Subach's photographic witness of war; in partnership with Open Eye Gallery, Liverpool, and The Double Negative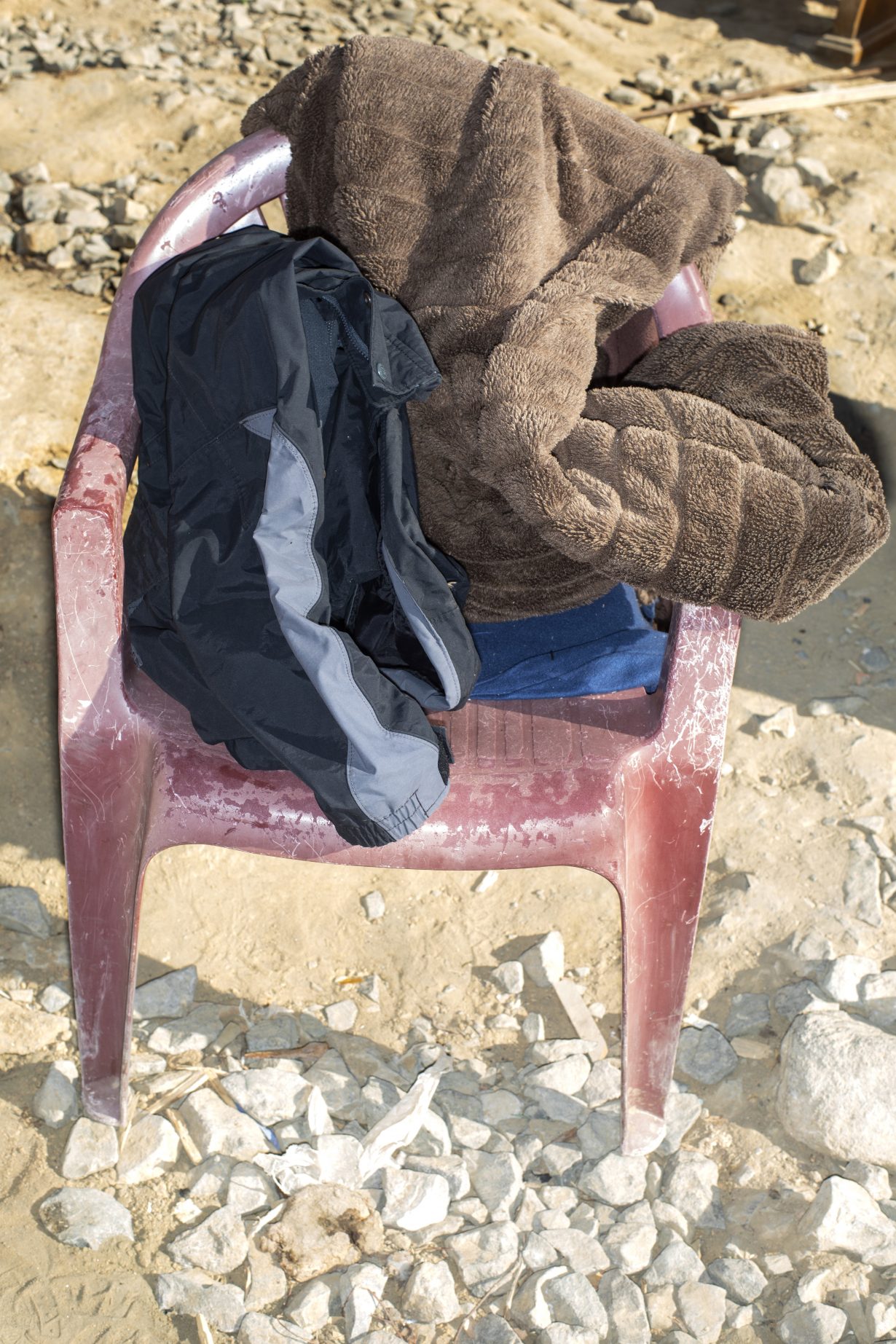 "Oh dear… Oh dear… there are too many… there really are too, too… too many, oh dear, oh dear, oh dear…" In the Romanian playwright Eugene Ionesco's absurdist tragic farce, The Chairs (1952), the two protagonists, austerely named Old Woman and Old Man, are becoming overwhelmed by the lack of seats available for their ceaseless guests. Agitated, lost in their own diminishing communication, the couple desperately find themselves in a fraught choreography with chairs. Bickering, they rearrange, swap, shift and alter their seating plan so it's suitable for all to witness a grand showcase. The event in question: the announcement of meaning itself; or rather, a palpable justification as to how the world became so fractured, stagnant and moulded into cessation. Although the postwar work has been subjected to multiple appraisals, what remains fundamental is that in the face of barbarity, and the insurmountable blemishes of battle, meaning will always be misplaced, a guest struggling to find a seat.
Beyond the realm of Ionesco's theatre, the ontological tropes of failure, repetition and the void – in a reality demented by atrocity – are made starkly contemporary in Elena Subach's 2022 photographic work Chairs, a series of twenty two photographs of empty seats with blankets, cups, gloves and other left-overs. Initially volunteering herself with the Transcarpathian Gastronomic Battalion during the inception of the Russian invasion, the Ukrainian was stationed in Uzhhorod, on the Slovakian border, giving what aid could be offered to the deluge of her compatriots trying to flee into EU territory. As the photographer describes, 'they all needed food, warm drinks, just warmth, and, too often, mental health support. After what they went through in their bombed-out cities, it was the least we could offer them.'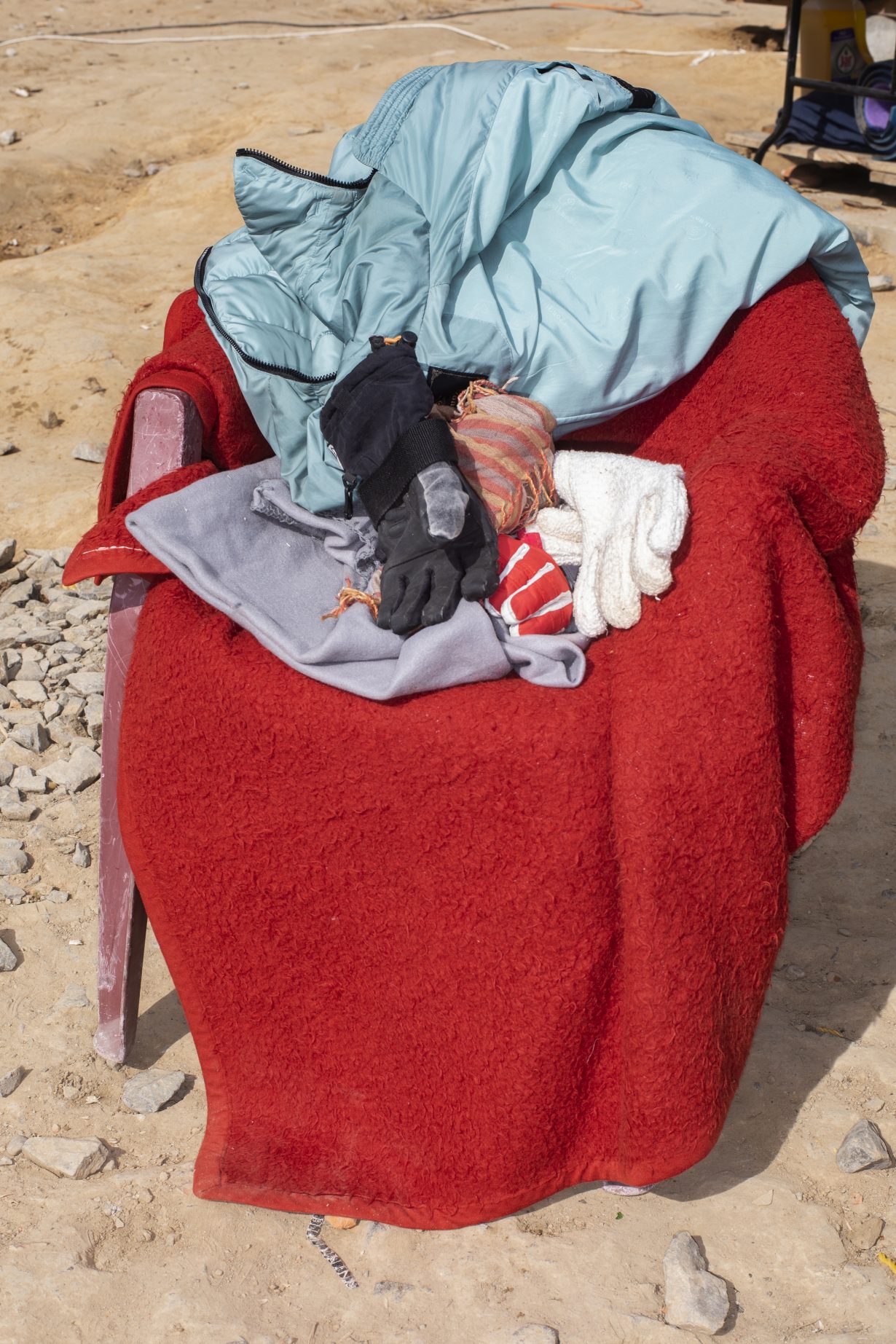 Before encountering the unknown approvals and prejudices of their onward journey, the migrants, with their absolute bare life essentials, were given a temporary rest, a short intermission on the border between home and refuge. Subach also became witness to some of the most traumatic moments in this war: the division of families, friends, loved ones. As men of fighting age have to remain in the country, Subach observed the painful farewells between fathers, partners and sons and their families. A photojournalist's gaze might have become fixated on entering the inner cordon of these partings. But for Subach this approach felt too exploitative for such private moments. Instead, she photographed the isolated plastic, metal, wooden, foldable chairs, stools, and the occasional wheelchair, that were used by the fleeing Ukrainians; an ambiguous motif of survival and injustice. Far from inanimate and empty in the strictest sense, the vacancy documented in Chairs is filled abandonment, a dejected event objectified in the blankets creased from weight of the chair's former occupant and other discarded items. Subach's way of dealing with the border, and border-crossing memory, reengages with the critique that political arts' promise of mobilising change resides not in representing, dominating and revolting aesthetics, but in divorcing from the real, and reframing what the philosopher Jacques Rancière calls 'a new landscape of the sensible'. The political terrain of Chairs offers a dramaturgy that interrogates the dissociation of the Ukrainian conflict, by focusing on an aesthetic matter that embodies its bio-political complexities. 'Home' becomes defined by four legs, a blanket, a bowl of food and a cup of water.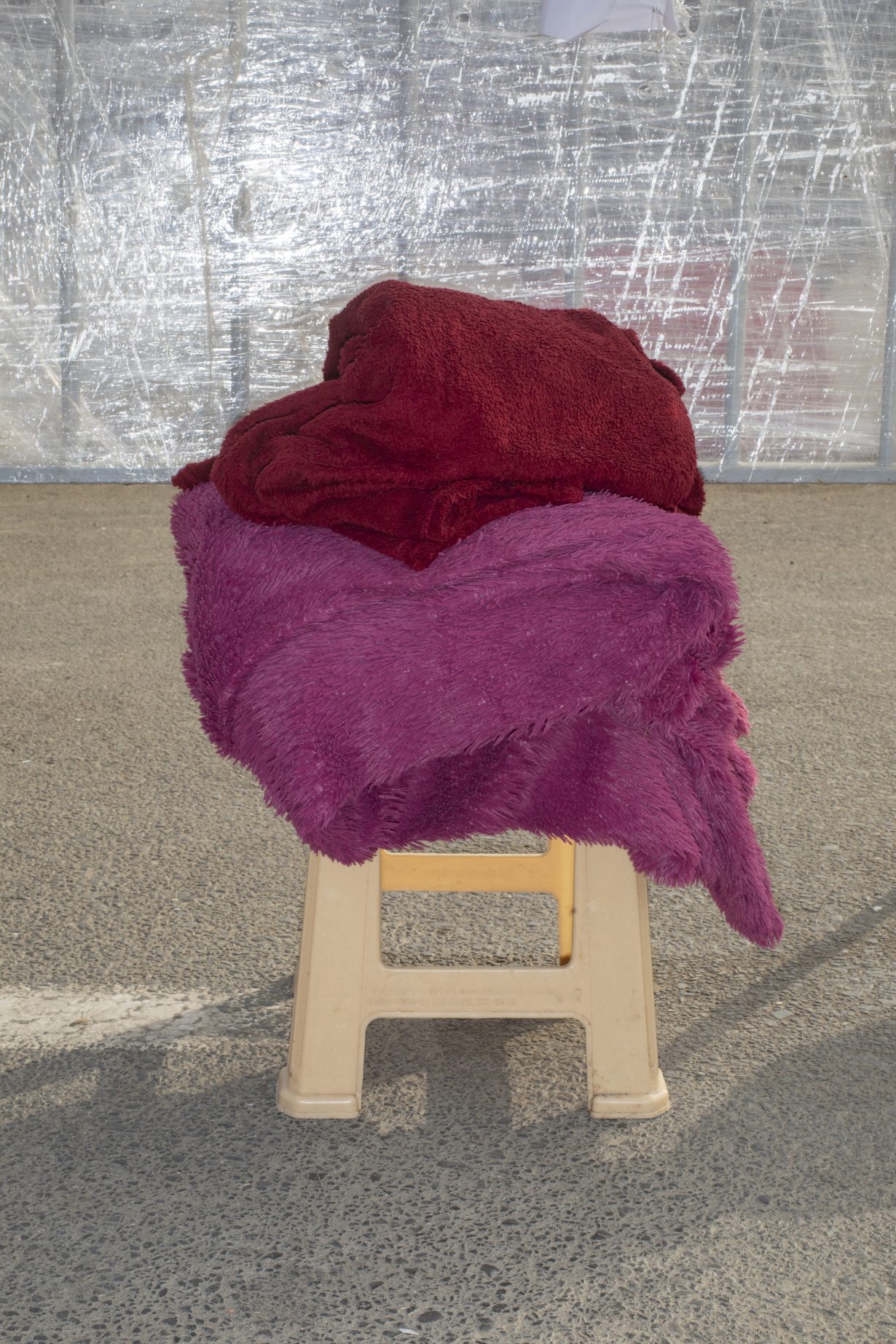 Subach's Chairs is reminiscent of Inesco's finale. After his odd couple have feverishly greeted and ensured all their guests are settled, silence takes centre stage. No meaningful message is conveyed, and no enlightenment is ever given. As the curtain drops all that remains is an assembly of rejected chairs. Likewise, no logical meaning can be bound to Subach's Chairs on a moral level when culture is split by militancy, particularly when it disguises itself as an event of necessity. Subach's chairs should not be occupied. The infiltration of the spectral within the series reaches its haunted maxim not by articulating these preserved seats in past tense, from property to artefact; but rather to understand that these photographs are of transient monuments, and the tenaciousness they bare, are, even as I write this, anticipating their next occupant. To again be settled, altered and eerily hollowed out by the next Ukrainian mother, father, sister, brother, son or daughter. That is, if they are fortunate enough to reach such safety.
This text is the result of an open call for writers organised in a paid partnership with Open Eye Gallery, Liverpool, and The Double Negative.
Chairs features in HOME, an exhibition of Ukrainian photography commissioned by Culture Liverpool / Liverpool City Council at Open Eye Gallery. This callout was open to writers and critics from, or living in, the Liverpool City Region (Liverpool, Halton, Knowsley, Sefton, St Helens or Wirral) at any stage of their career.