Artists and novelists are reclaiming the mermaid as a symbol of female agency and emancipation amid a culture of growing repression and environmental destruction 
A young woman sits on a rock, the ocean waves lapping against the shore. Her mane of hair, and a pair of strategically placed scallop shells, shield her naked torso and preserve her dignity, while her narrow hips descend into an iridescent, scaly fishtail. This is the prevailing image of the mermaid in much of popular culture, which has its roots in European depictions that gained popularity during the so-called 'Age of Discovery', as these nations set sail and sought to map the world and its oceans. It was further consolidated by an 19th-century obsession with the perceived virginal beauty of sea maidens, as seen in the works of pre-Raphaelites such as John William Waterhouse and Evelyn de Morgan.
In more recent history, Disney's 1989 animated version of Hans Christian Andersen's Danish fairytale, The Little Mermaid (1837) further perpetuated the stereotype. It was compounded by Daryl Hannah's role as a blonde, tanned lady-of-the-deep in Splash (1984), where she appears on land completely naked in search of her beloved. Both films uphold the fantasy of a physically powerful or supernatural woman who is unaware of her desirability, and who is vulnerable without the presence of a male protector. Invariably, these tropes focus on the 'maid' as opposed to the 'man', as a symbol of heterosexual desire as filtered through the male gaze.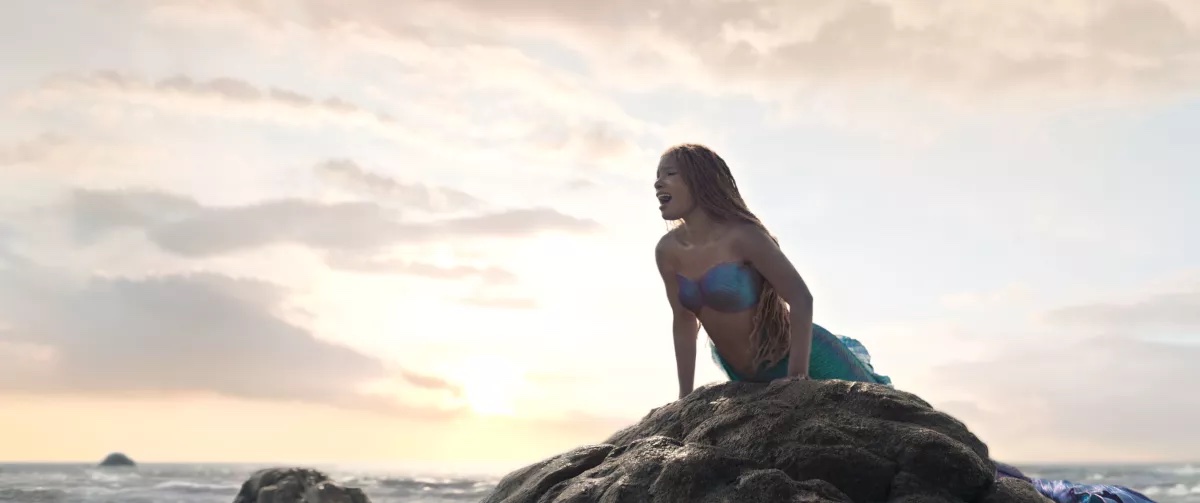 Disney's recent 'live action' remake of The Little Mermaid (2023) stays true to the form, with Halle Bailey taking a charming turn as Princess Ariel. She swims within her own CGI-enhanced aquatic uncanny valley, embodying all the shimmering loveliness that we have come to expect from this mythical creature. While she has marginally more agency than her cartoon predecessor, she remains wide-eyed and unworldly, with a destiny that is ultimately decided by her lover and her father.
Things were not always this way. Before the widespread commodification of this supernatural being – where she appears glittering and glossy as Barbie dolls, on children's clothes, as adult fantasy costumes and in adverts for everything from deodorant to Doritos – a mermaid could be webbed and fish-skinned, tentacled and shapeshifting, both makers of worlds and bringers of chaos. From the Scottish ceasg to the Japanese ningyo, these hybrid women have been embedded within folklore across the world since antiquity. Although it is fair to say that tales of mermaids' existence are often dominated by male-centric romance and lust, they have long been envisaged as powerful, dangerous, mysterious and even hideous, thus embodying the untameable nature of the water.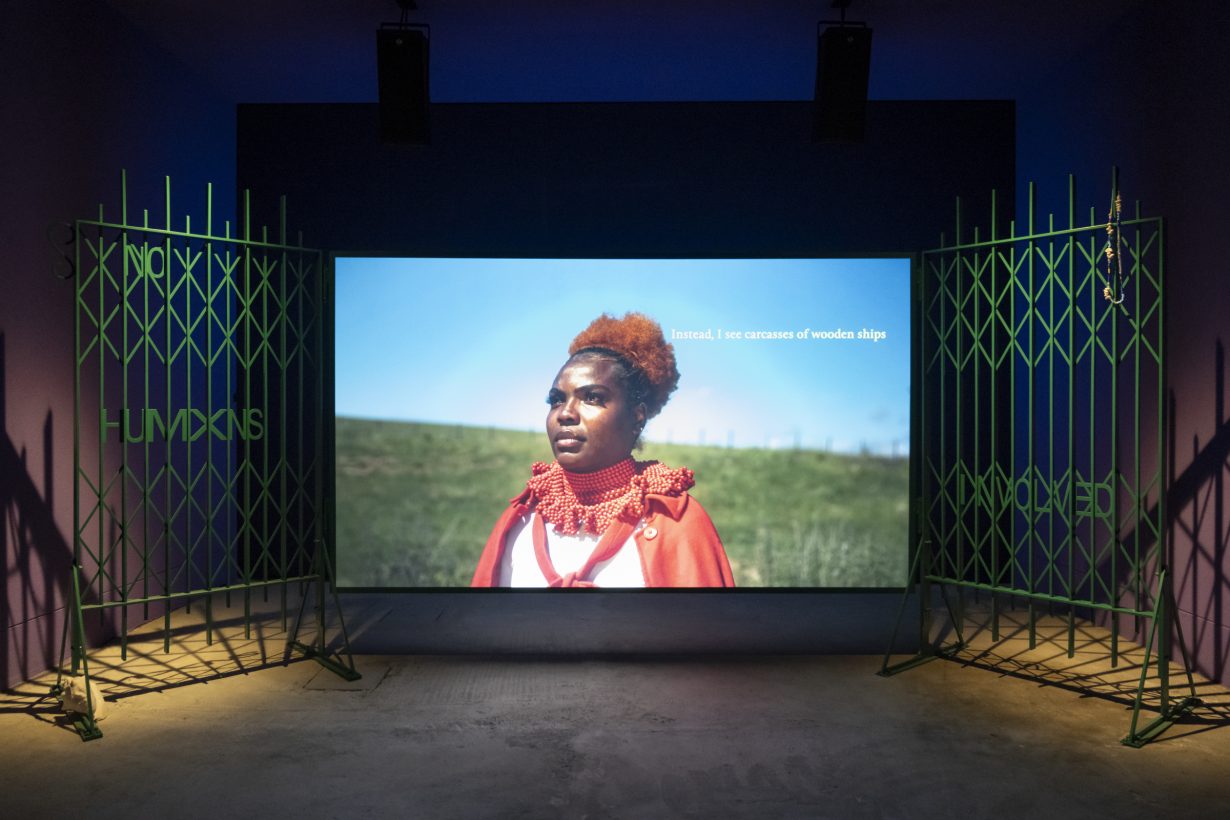 It should come as no surprise, then, that a return to a more complex picture of the mermaid has appeared across art and literature in recent years. This emblem of female agency has been utilised to explore colonialism and the legacy of the transatlantic slave trade, as well as the destruction of the ocean's ecosystem due to pollution and the climate. Moreover, at a time when women's rights over their own bodies are being systematically dismantled in countries including the USA, Afghanistan and Poland, the mermaid represents an otherworldly autonomy, as well as relating to representations of gender fluidity.  
A central figure is Mami Wata, a venerated water deity with multiple origins in west, central and southern Africa who appears as both a mer-creature and snake charmer, occasionally male, and whose influence is felt across the continent and its diaspora. She features in Alberta Whittle's film Mammmmmmmywata Presents Life Solutions International (2016) as a amalgamation of mythologies hailing from Brazil, South Africa and Trinidad, and heralding an edict of decolonisation. She appears again in Lagreh – The Last Born (2022), an ode to pain, healing and ancestral memory that formed part of the artist's immersive Scottish Pavilion at the 59th Venice Biennale, where a former boatyard is transformed enveloping purple light, bespoke curvaceous seating, and nods to Barbados through a scattering of conch shells. Watching the goddess sway on screen while clutching a python, it seemed plausible that she could emerge from the waters of the canal lapping only a few metres away.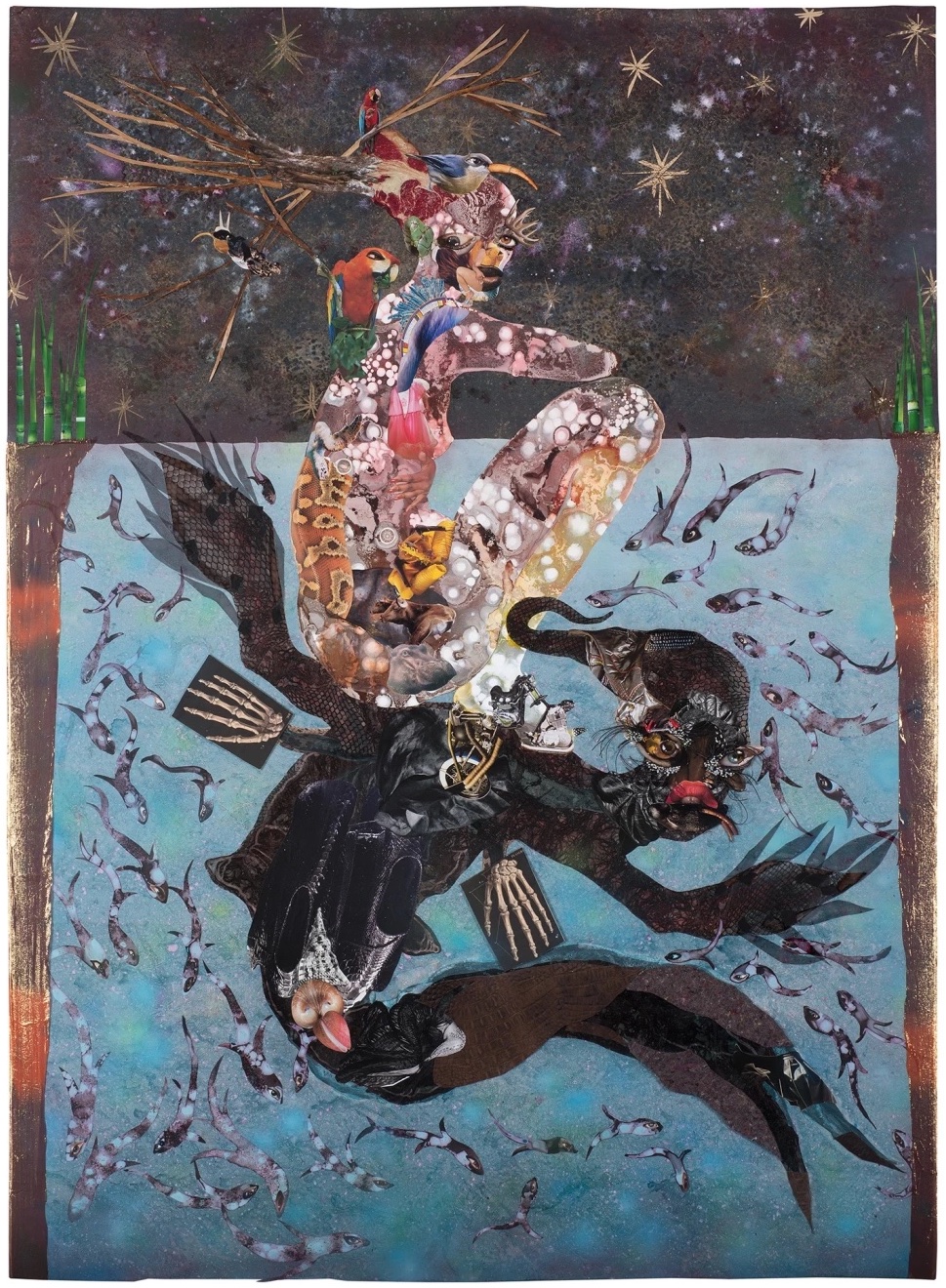 Trinidadian-born British writer Monique Roffey traces similar threads of disparate identity in her 2021 novel The Mermaid of Black Conch. It reimagines the indigenous Taino legend of Aycayia, in which a young woman is cursed to an eternity under the sea for rejecting marriage. Her later capture by a pair of Floridian tourists forces the people on the fictional Caribbean island of Black Conch to reckon with their own transatlantic history. The visceral description of her transformed figure is at odds with sanitised beauty tropes: 'Sea moss trailed from her shoulders like slithers of beard. Barnacles speckled the swell of her hips. Her torso was sturdy and muscular, finely scaled over, as if she wore a tunic of sharkskin. She was crawling with sea-lice […] Every man could feel his heart pounding in his chest, with fear and a sense of wonderment, at this half-and-half.'
This grotesque beauty spurns and confuses the male gaze while being inextricably tied to the sensuality of nature. Aycayia represents both a rejection of the patriarchy and the existence of an ancient world, before the violent destruction of the planet at the hands of mankind. The same rejection is invoked in Kenyan artist Wangechi Mutu's visualisations of the nguva, an East African water spirit thought to be derived from sightings of the dugong (similar to a manatee). Mutu is known for her densely packed collages that deconstruct western beauty standards by dismembering and rebuilding ethnographic photography, fashion magazines and pornography. In works such as Beneath lies the Power (2014), an alluring, shadowy water creature holds a woman above the tide so she can see the stars.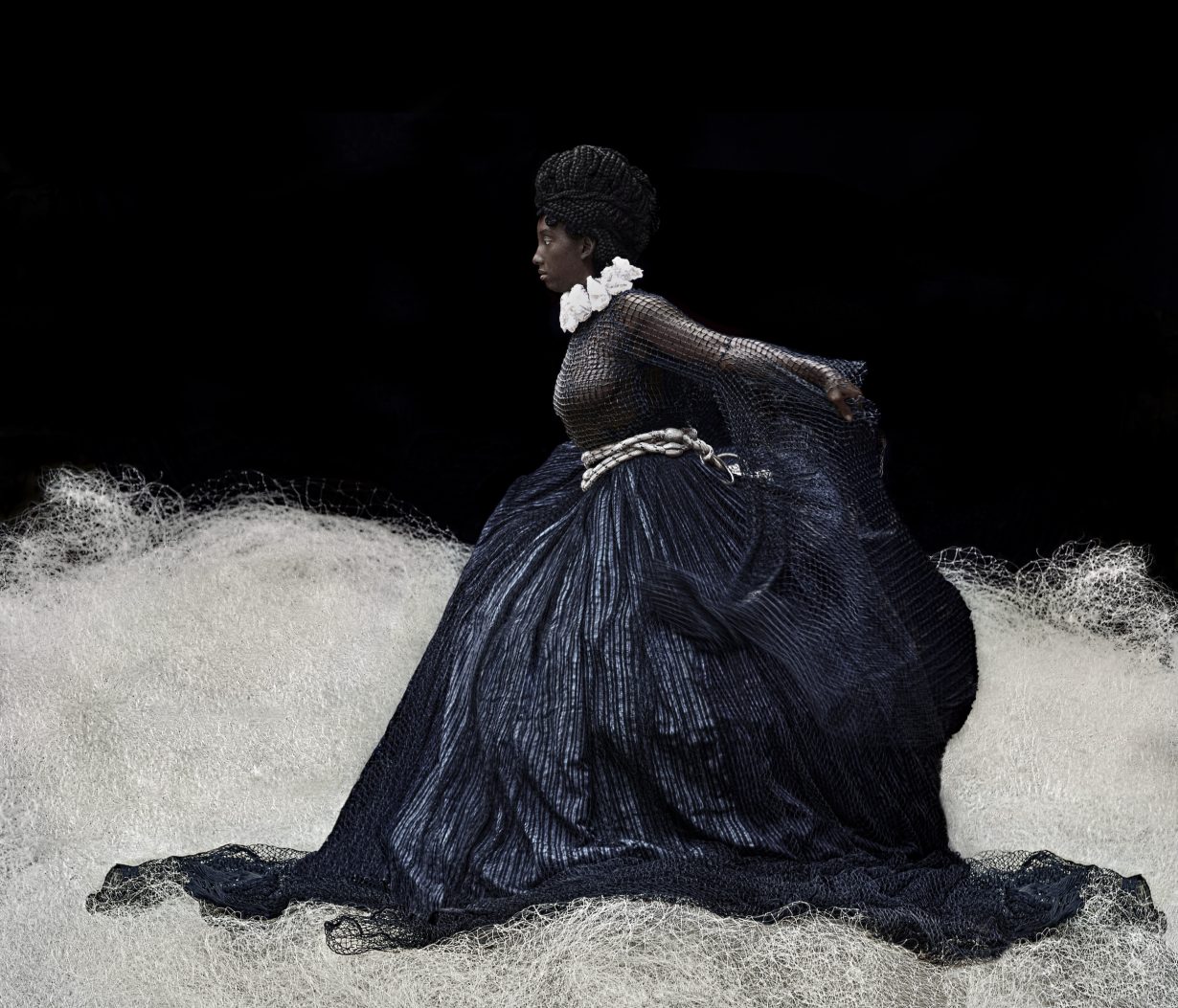 The mythic symbolism of the mermaid has not only been used to reckon with the past, but to imagine an entirely new future. The Deep (2019), an Afrofuturist novella by Rivers Solomon, was informed by the aquatic utopia envisaged by 1990s techno-duo Drexciya. They conceived of a kingdom populated by the children of pregnant women who had been thrown overboard or jumped to their deaths during the transatlantic slave trade, known as 'Drexciyans', with releases such as Deep Sea Dweller (1992) and Aquatic Invasion (1995). The same founding myth has inspired American photographer Ayana V Jackson's latest body of work, now on show at the Smithsonian National Museum of African Art. In videoworks she swims elegantly among aged shipwrecks and the flora and fauna of the seabed. While Jackson's visions of the Drexciyans do not include a fish-human hybrid, her sculptural costumes are decorated with the spoils of the ocean's detritus.
A preoccupation with mythological, matriarchal worlds has also defined Korean-Canadian artist Zadie Xa's multidisciplinary practice, notably through the image of the orca. She stitches together Korean myths of the divine creator Mago, tracing matrilineal kinship and women-centric practices within both human and whale ecology. These sea-woman hybrids wear elaborate, tasselled Orca masks and quilted costumes in performances of Grandmother Mago (2019) and Child of Magohalmi and the Echoes of Creation (2019). The latter also features real-life footage of a whale pod led by the elderly matriarch known as 'granny'. She led her dwindling family through increasingly dangerous waters until her death in 2017, with the skill of a creature holding a century of knowledge.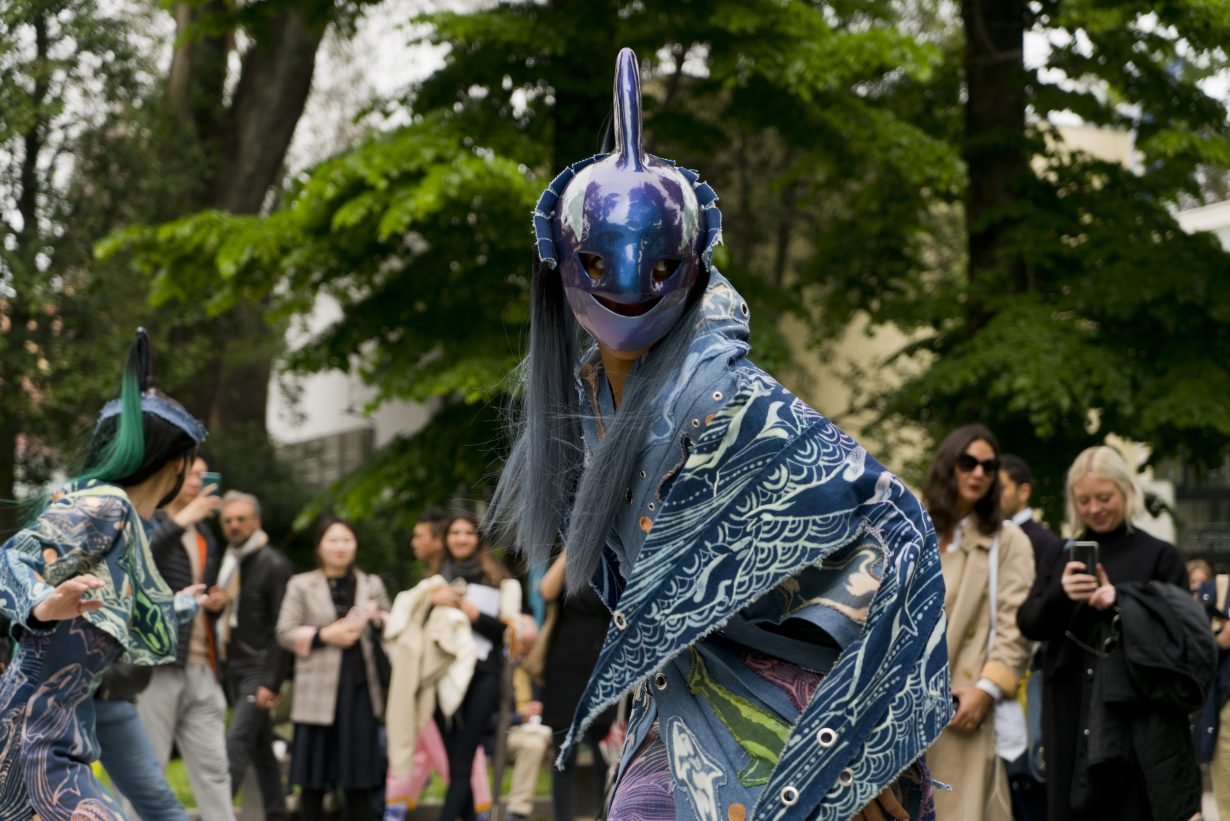 This example of female wisdom has gained renewed currency in recent months, as reports of another orca named White Gladis teaching others to sink boats off the coast of Gibraltar gains widespread media attention. The notion that this unusual activity is an act of vengeance has caught the imagination of the internet, in a rapid form of contemporary mythmaking. Gladis might not be a mermaid, but the chaos she has wreaked at the perceived natural order has all the same trappings. She is a beautiful creature from the unknowable depths, instantly recognisable and ultimately terrifying, who cannot be tamed by the rules of human existence.
Holly Black is a journalist and editor based in London. Her book on the history of printmaking is forthcoming with Yale University Press