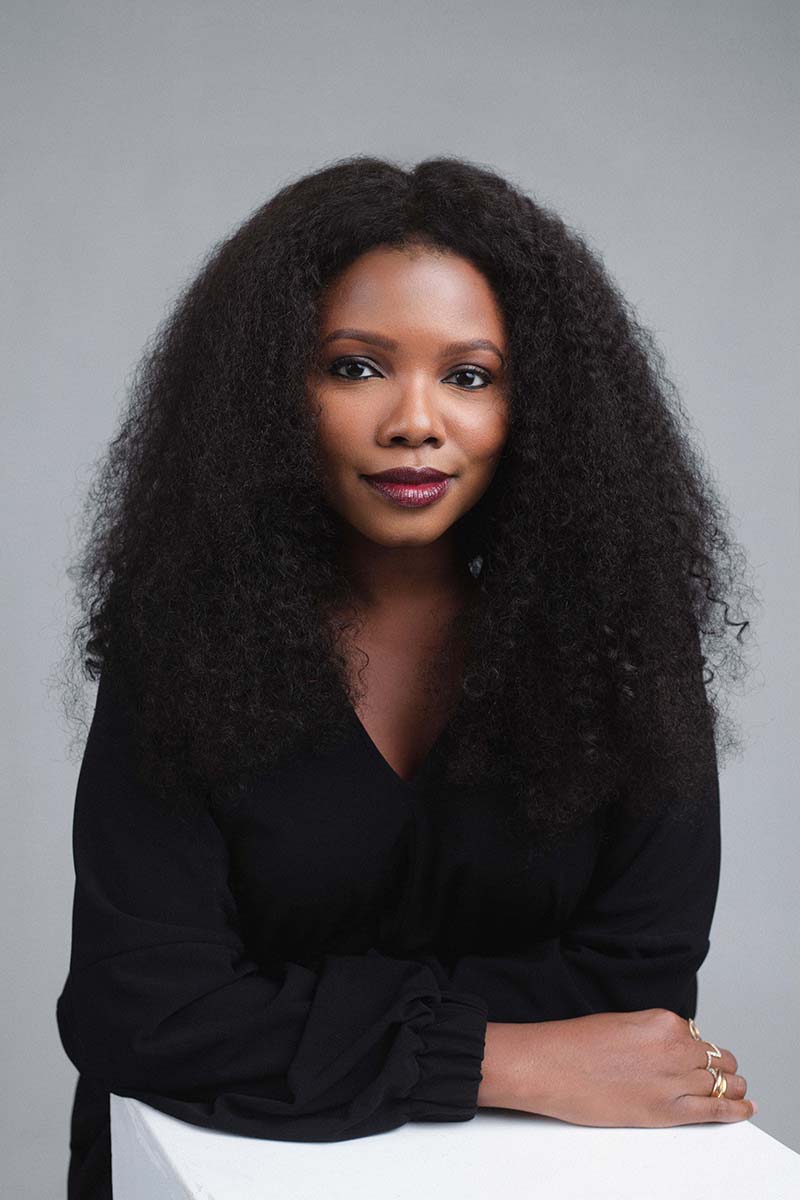 Tokini Peterside is the founder of ART x Lagos, Nigeria's first international contemporary art fair, which has acted as a catalyst for the local art scene since 2016. The fair held its sixth edition this year, both physically and online, with galleries from the continent and abroad.
ArtReview Before setting up ART x Lagos, you were working in the world of fashion – what led you into the artworld?
Tokini Peterside When I started working with [fashion designer] Maki Oh and [concept store] Alára, the artists I was collecting would say, "You're doing this work with Maki, she's a great designer, but we would also love to have someone work with us on the business side of what we do". I then went away for a year to business school between France and Singapore at INSEAD, and spent a lot of that time thinking, 'There is a need'. There is a need for artists to professionalise their practices. They don't want to think about the business concerns. They don't want to think about negotiating with collectors. They just want to structure the commercial sides of their practice and receive greater exposure for their work.
AR Is that how the idea of an art fair emerged?
TP Yes. Recognising that it would be difficult for them to afford my services as a consultant, I started to look into the art-fair model as a way of helping to strengthen the arts ecosystem in Nigeria and across Africa, hoping that would then lead to greater visibility and support for artists, so that those who wished to sustain their careers in Nigeria and in Africa could do so and wouldn't feel as though they had to leave the continent in order to have illustrious careers. I had just seen the 2015 Venice Biennale, curated by Okwui Enwezor, and wanted to bring the world to Africa, and Nigeria, to experience firsthand the incredible work being done here.
I also knew that the demand had to be there. I wanted to do that in Lagos, a city that I very much believed in and still believe in, as a cultural capital on the continent, because there's so much potential here.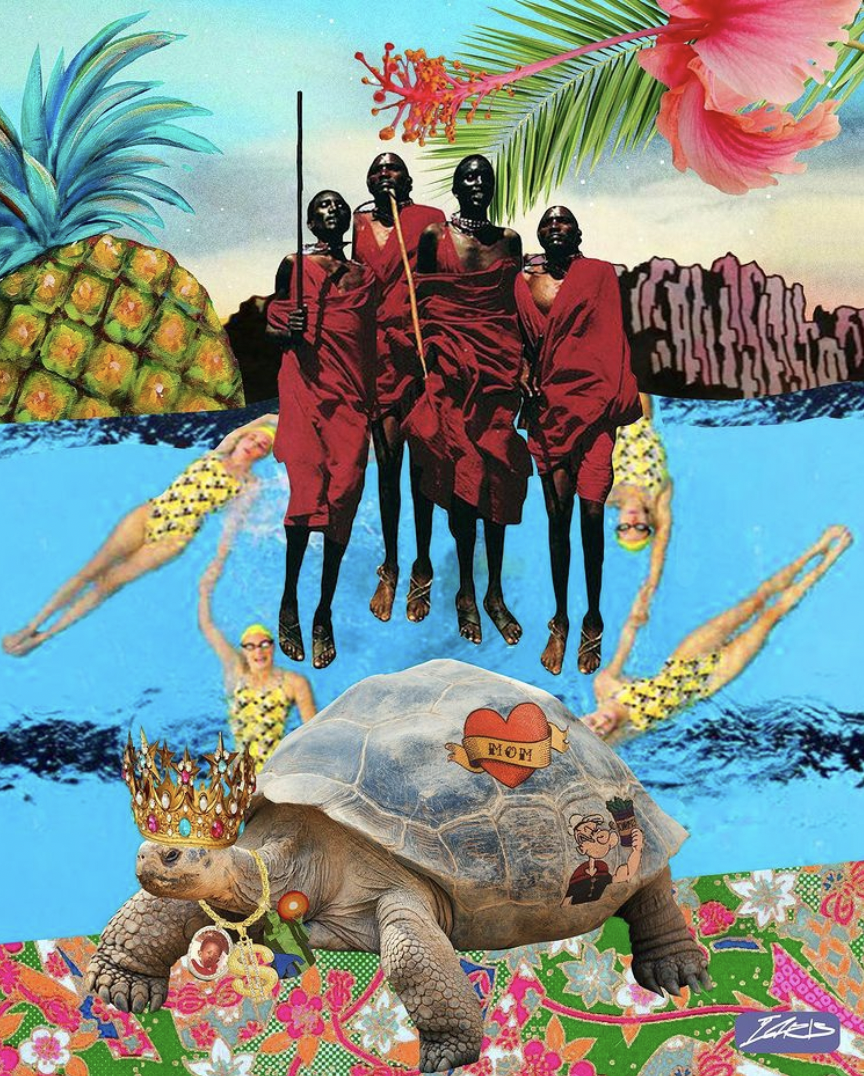 AR What was the response from different actors and galleries on the continent internationally? What was the appeal of Lagos?
TP From the first edition, we had Pan-African representation. We had reached out to the most established galleries in Nigeria and on the African continent, with the likes of Goodman Gallery and Stevenson in South Africa, and Gallery 1957 in Accra. They were excited at this idea of creating a very strong hub for the visual arts on the continent outside of South Africa. We then had galleries from across East and West Africa join us.
Lagos is an economic powerhouse. I often quote this statistic that if Lagos was a country it would actually be the fifth largest GDP on the African continent. It's also Africa's capital of music, fashion, film. It just made sense to look at this vision of creating Lagos as an art capital. Then you have international audiences who were starting to explore the creativity coming out of Nigeria. After we launched, everyone from Tate to Zeitz MOCAA wanted to organise excursions to bring their patrons here themselves to see what we were doing.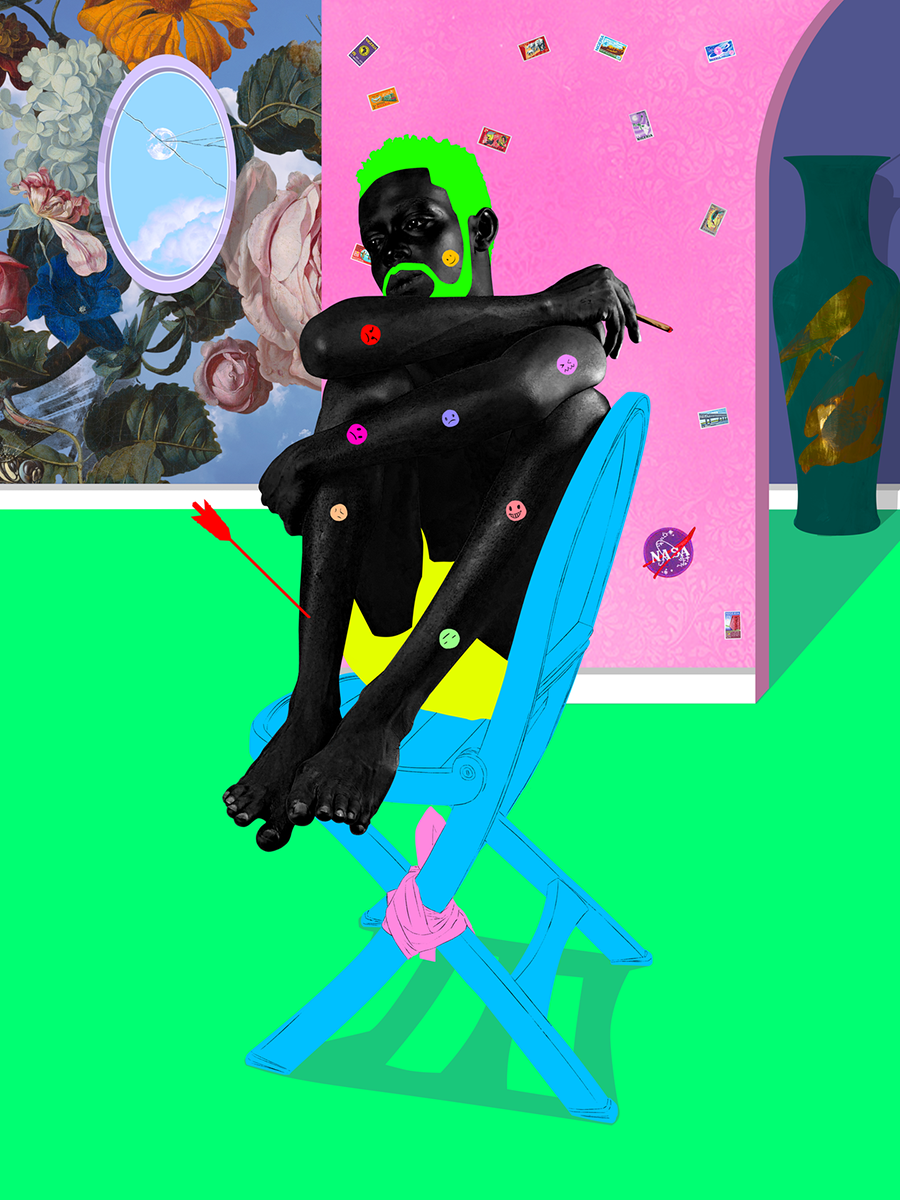 AR There's definitely a sense that the scene is growing there. There's the Lagos Photo Festival, the Lagos Biennial, the new Shyllon Museum of Art, galleries and alternative spaces, and Yinka Shonibare is setting up the GAS Foundation, while a UK gallery like Tiwani is opening a branch there. How do you feel the scene has changed since that first edition in 2016?
TP The evolution has just been so fantastic to witness. In 2016 there was so much talk about the creative industry. Nigeria's music industry was booming. It has since exploded, you have Burna Boy, Wizkid, these musicians doing great and winning Grammys; the film and fashion industries were growing too. The visual art was lagging behind, not for a lack of artistic talent but more from a lack of visibility, a lack of widespread awareness, and that was what I really wanted to change. Back then there were people who were increasingly affluent, potentially interested in the arts but not knowing how to access the art scene. I think ART x Lagos did help open up the artworld to a much broader audience. Big existing collectors are important, but we also need to build up this other group that are coming in who may not spend a substantial amount on a work today, but can do so in a year, maybe two years' time. Through the programming of our debut fair, we had aimed to signal very strongly to younger and non-specialist audiences that this experience was as much for them as it was for the established collector.
And then it was almost as if the gates were sprung wide open. People suddenly felt very empowered and motivated to come into all the other art spaces and exhibitions. The Lagos Biennial, founded by the artist Folakunle Oshun, launched in 2017. Galleries opened up to these audiences and started to market and promote their exhibitions very differently, because they got to experience the vibrancy and dynamism that comes into the artworld when you open it up to people who previously were cut off and left out. Now, every time there's a national conversation about creativity, the visual arts is smack bang on the front of the agenda.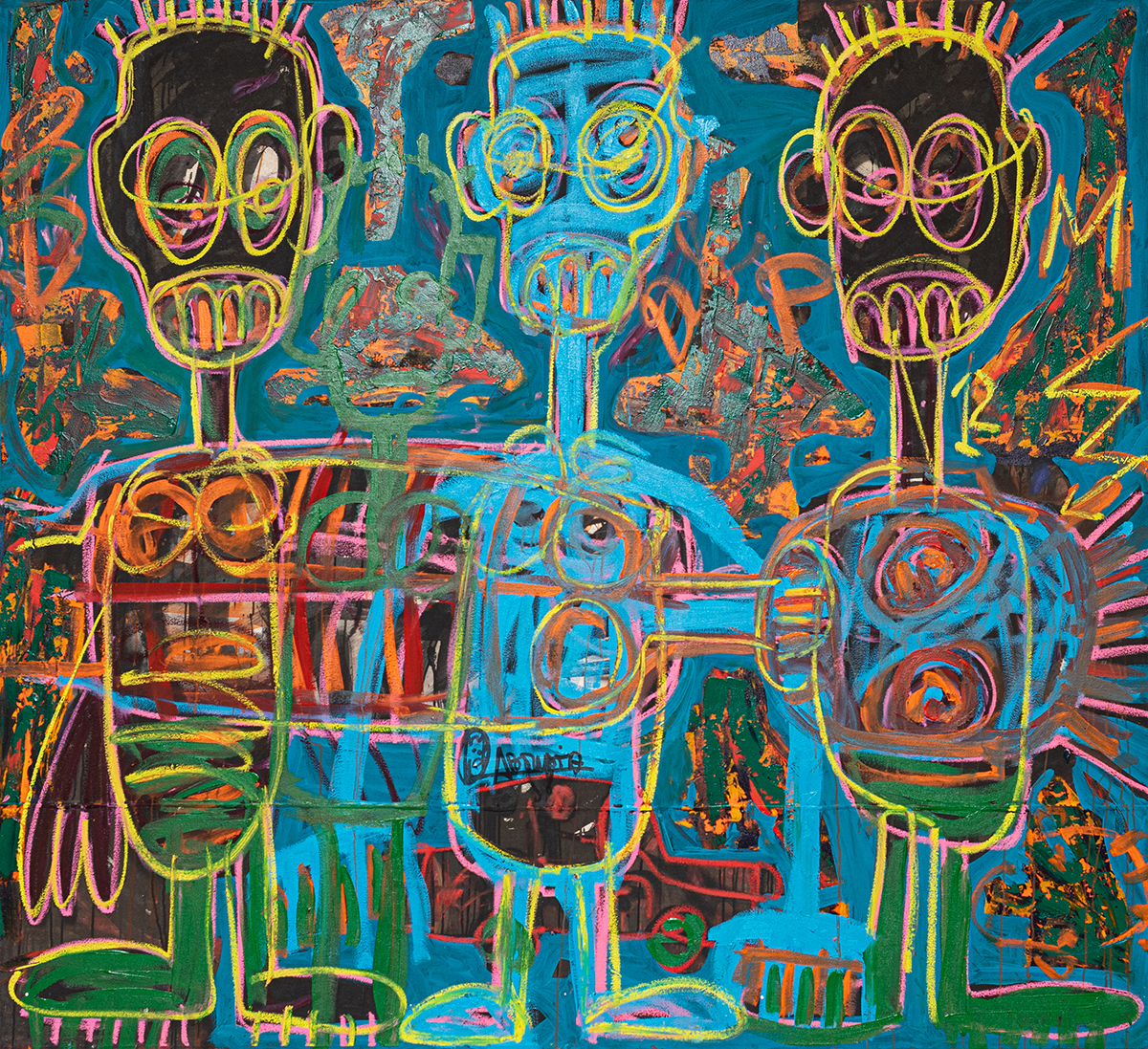 AR How important is the local collector base for the scene, in comparison with international collectors?
TP Local patronage is very much at the heart of the fair. We opened our sixth edition this year. Three weeks before opening, we didn't know whether Nigeria would lift its requirement of a quarantine for international visitors. Yet, despite that, we still went ahead with the fair because we know that Nigeria has a growing collector base that is capable of absorbing the new works brought by the various galleries.
The galleries who are visiting from Ghana, from Ivory Coast, from Senegal, or from Spain or Paris, they can sell to other collectors around the world. What they want is to cultivate a collector base and a following in Nigeria and to reach sub-Saharan Africa, because, like me, they believe in the potential of local collectors and what that collector base can do for the broader art scene in the proliferation and continuation of the rise of Africa's artists.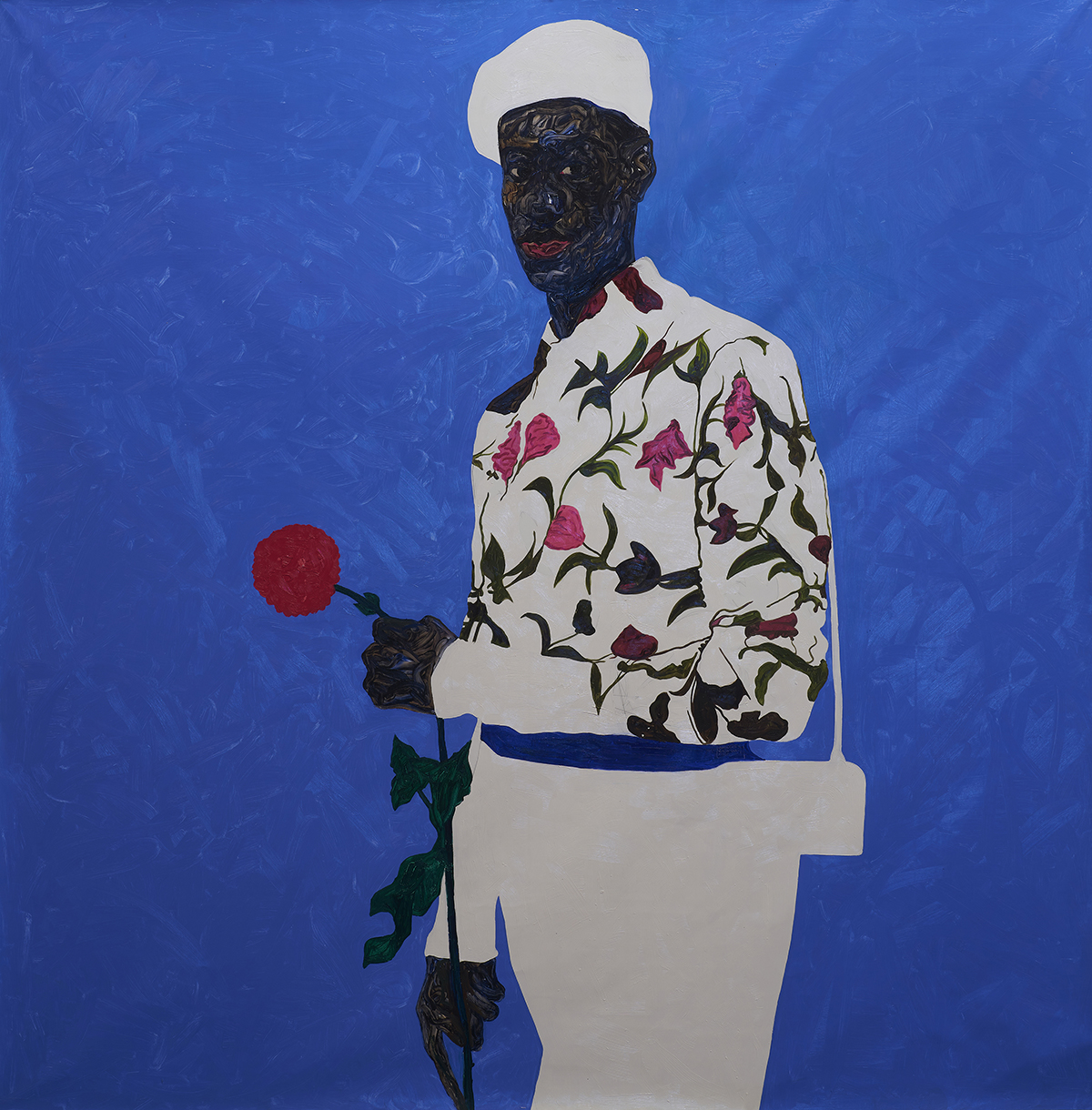 AR How are artists and the general ecosystem coping with the situation in Nigeria? Be it the political unrest and insecurity, the #EndSARS movement against police brutality that culminated last year, not to mention the pandemic, obviously, which took its toll on economies around the world.
TP For artists it has been a very tricky time. With the pandemic, some became incredibly expressive on social media, sharing their work and thoughts. Others clammed up and were so frightened that they couldn't do any work. There were so many varying reactions, but not different from what we saw from artists around the world.
The End SARS protests in October last year was another very difficult situation for us, because many artists were very passionate about the movement. There were interventions by artists who gathered at the protests to create work live that was inspired by how much they wanted to see change come in Nigeria. Then you had thousands of photographers across the country running to the protest grounds to document the effort. This was what led us to support this effort. We made an open call for photographers across the country and offered 100 sustenance grants, because here no major newspapers were commissioning them.
We sent them small grants. We sent them raincoats. We sent them power banks. We sent them SD cards for their cameras. We sent them whatever we could get across to them to help them continue their work and to show them that we acknowledge and support their contribution to the protest. But then those protests were very brutally cracked down on by the government, which led to further disheartenment and disengagement from the creative community. Many became a lot more politically active with their work in terms of the narrative and the stories that they wish to tell. But a few decided to immigrate, which is sad but understandable. It was a year in which, for many of us, it felt as though our hearts were a bit broken.
That's why we're bringing the fair back around again, to support the arts ecosystem but also to help uplift Nigerians and the Pan-African scene. Many artists want to be part of a solution-oriented effort for Nigeria. In fact, our curated programme at the fair is titled 'The restful ones are not yet born'. As a fair that sees itself as reflecting the spirit of Lagos, we are also calling out and saying: Africa, Nigeria is not at rest. We've got to think about how to rebuild.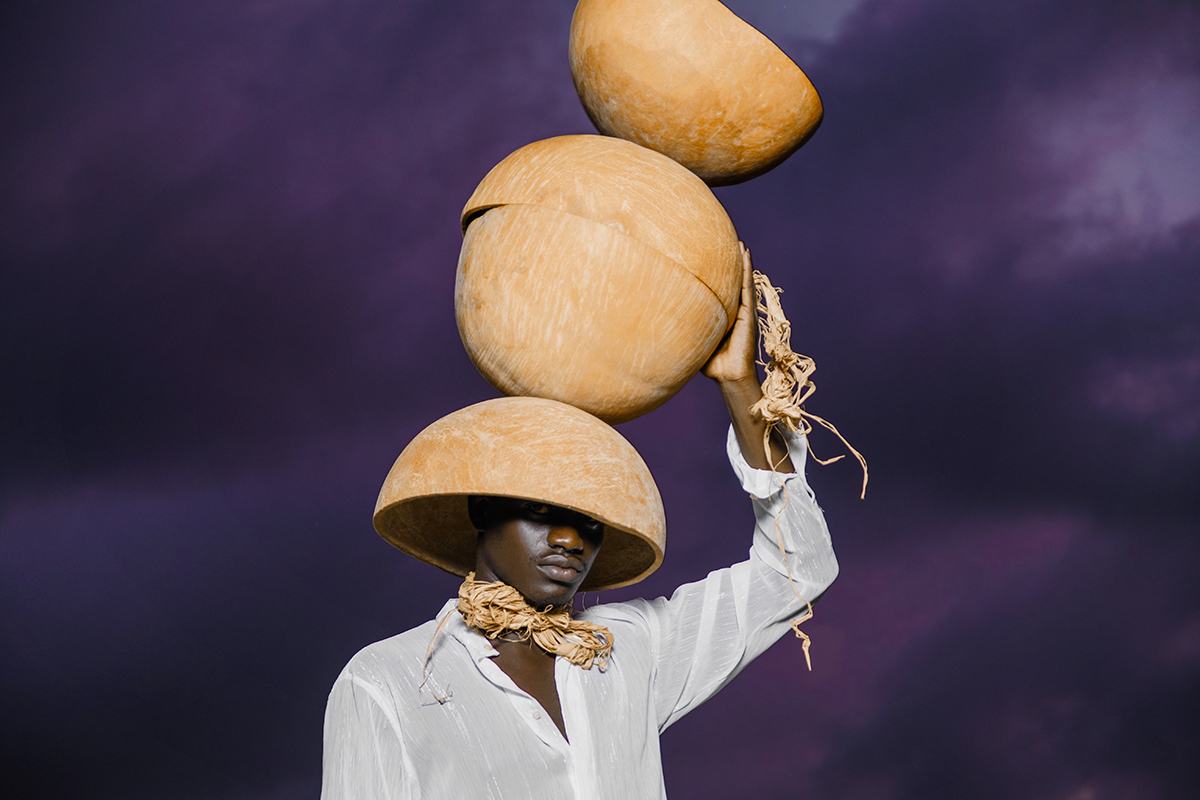 AR It seems that the fair operates with a different model, one that's much more institutional and engaged with the community and the scene. Perhaps by virtue of operating in a landscape with little public infrastructure, there's a sense that the fair had to take on more responsibility than building a marketplace?
TP I recognised from the get-go that by virtue of this fair taking place in Lagos, it needed to be dynamic and responsive, and open to young people. We had a music programme, art x Live!, which showcased Nigeria's most exciting young musicians together with visual artists in a curated concert and exhibition. Then when Nigeria started to go through an increasingly difficult time last year, we sat down and said, who are we? What do we want to say? We do believe we should take a stance, because the issues that are being grappled with are too important for us not to.
We also operate in a market where we do not have an extensive museum network, only recently celebrating the opening of a new dedicated contemporary art museum, which was founded by a private collector, Prince Yemisi Shyllon. We have an international photography festival in Lagos, a biennial and a small number of growing and exciting galleries. But in terms of public engagements with the arts, the week of art x Lagos is the biggest public arts experience in Nigeria. People come from across the country and the continent, as well as internationally, to be engaged, to learn, to be inspired. So we felt very strongly that we needed to speak to what we've been through over the past 24 months, since we held our last physical fair. We can't just present art in a beautiful state, away from the broader context of our society, because the fair is also a reflection of the mood and the spirit of Lagos.
One of the projects for this year's fair is a short film that was created live at the fair by this incredible collective called The Critics, in collaboration with Aye, a sound artist. The fair's audience members are the actors in it. Titled We Are Here, it speaks to a generation that recognises its base and its place in Nigeria and wants to be part of the solution and the way forward.
From the December 2021 issue of ArtReview