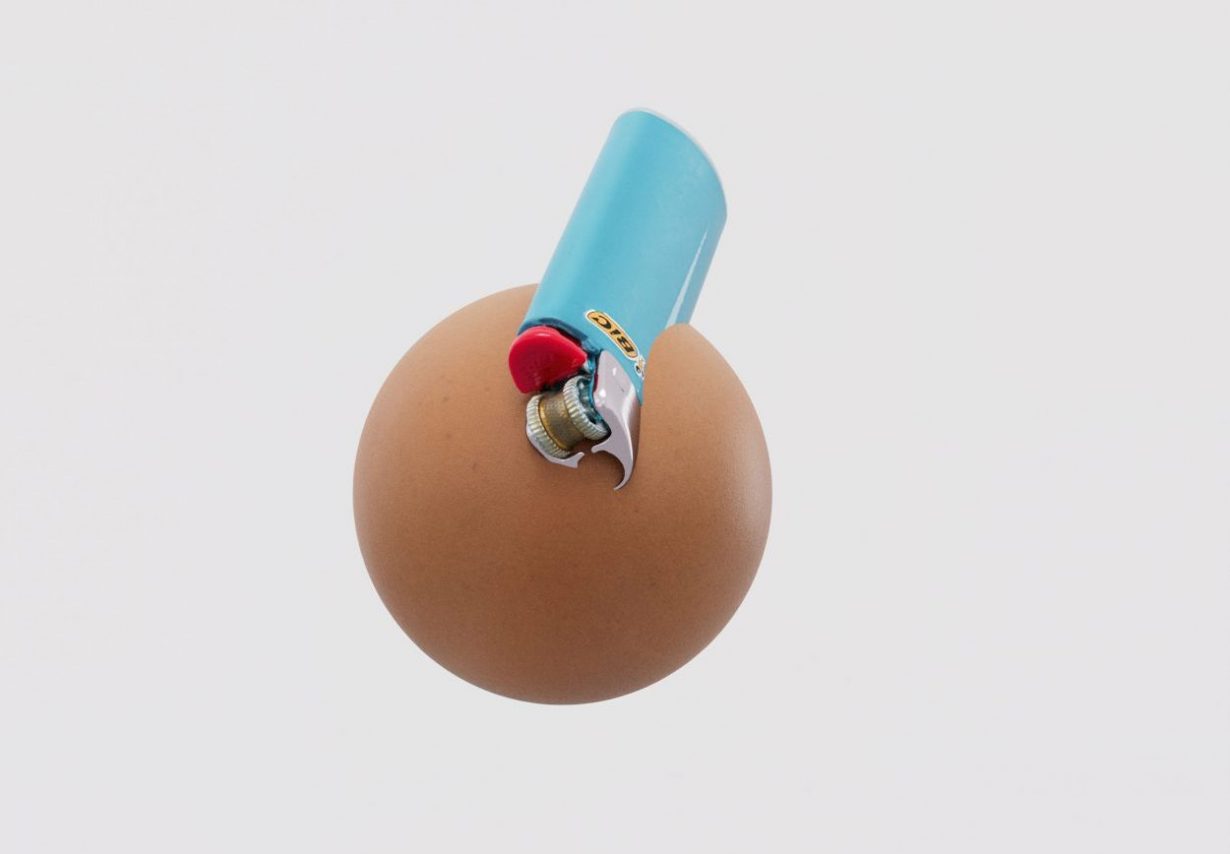 The NFT craze continues apace, even as signs grow that the bubble might be about to burst. Urs Fischer, the Swiss artist, is the headline name being used to promote a new auction app by former Christie's head Loïc Gouzer. Fischer will release the first of a series of new digital works, collectively titled CHAOS, on the Fair Warning application.
Subsequent works in the series, which each consist of two everyday objects that have been digitally scanned then animated so that they appear to collide into each other, will then be sold through various other locations, including the website of the artist's bricks-and-mortar gallery Pace.
Gouzer is best known as being the auctioneer who brought the hammer down on Leonardo da Vinci's Salvator Mundi when it sold for $450.3 million in 2017. His new venture won't be trading Salvator Metaversi, an NFT featuring the painting of Jesus, which was created as criticism of the brutality of the art business. It is the work of writer and critic Ben Lewis, who shows Christ grasping a handful of dollars.
Lewis says he produced the token to draw attention to the family of Basil Clovis Hendry Sr, the late Baton Rouge businessman who owned the original painting, then not attributed to da Vinci, until his death in 2005. His family sold it in an estate sale to an anonymous buyer for just $1,175. Currently trading at the crypto-equivalent of $3,700, Lewis will share the profits of the digital riff on the masterpiece with them, though his aim of matching the physical painting's value might be overly ambitious.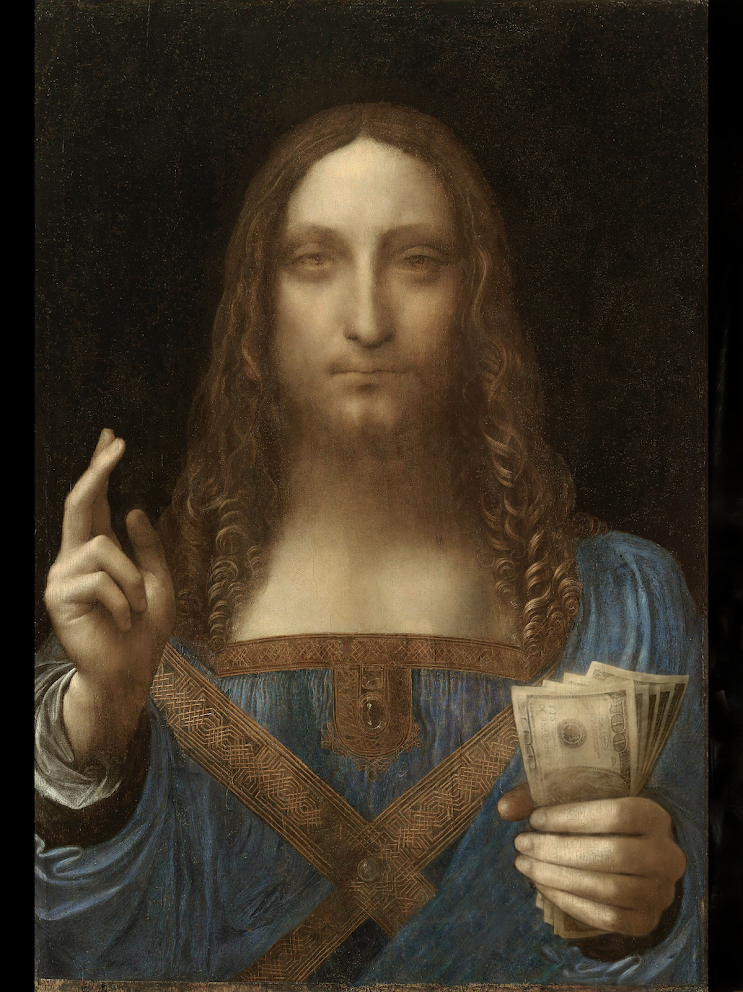 If Lewis is making pointed reference to the absurdity of the art market and its bubbles, then the fashion world will always give the industry a run for its money. Given that anything digital can be turned into a unique NFT with its ownership recorded on a digital ledger, or blockchain, it was only matter of time before major brands got in on the act.
Gucci confirmed to Vogue Business that it will almost certainly mint an NFT, with other labels following suit. These are likely to be gif animations of fashion designs, or skins that can be worn by digital avatars. A token might also be provided to prove the authenticity of a physical object, such as high-value handbags.
Yet they may be too late to the game if the two lots of research suggesting the NFT bubble might already be bursting proves correct. Market research site NonFungible.com calculates that the average NFT price has dropped 70 percent from their high in February of $4,000 to around $1,256 as of 5 April. The Block, another crypto research firm, shows a similar reduction in trading value as well as a drop in the number of NFTs being purchased.
Beeple, the artist who sold Everydays: The First 5,000 Days for $69 million in March, agreed that his sale was likely to be the peak, telling CNN the current NFT craze is 'a bubble hundred percent. I don't know where we are in the bubble though [but…] It appears I might be the big winner.' Vignesh Sundaresan, the cryptocurrency entrepreneur who bought Beeple's 13-year project agreed that future buyers were 'taking a huge risk', telling Bloomberg 'It's even crazier than investing in crypto.'