Secession, the Viennese museum, has unveiled a vast banner over its entrance proclaiming solidarity with the displaced refugees of Moria.
On 9 September fire swept through the refugee camp on the island of Lesbos, Greece, displacing the 20,000 people, many from Afghanistan and Syria, who were living there. Conditions in the camp – which was originally built for just over 3000 – were already bad, and after the fire 12,000 were forced to stay around the site, without shelter, sanitation, or access to food and water. This week some 9,000 have been moved to a new site.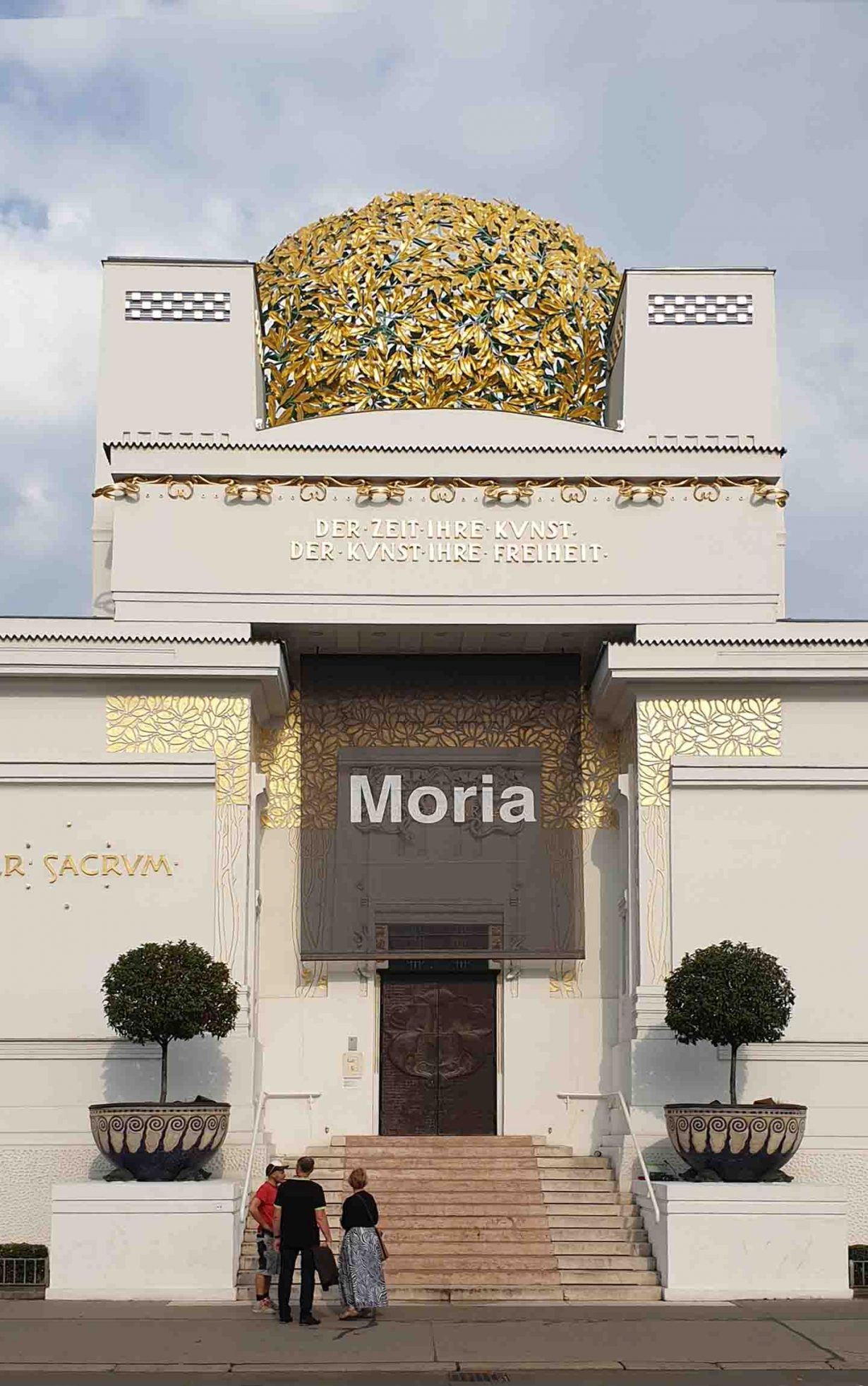 In a statement, the Board of the Association of Visual Artists Vienna Secession wrote:
'The banner above the entrance to the Secession is a sign of solidarity with all people seeking refuge and protection, in Moria and elsewhere. We, the Association of Visual Artists Vienna Secession, wish to harness the prominent visibility of our gallery building to draw attention to the undiminished urgency of this concern. As artists and citizens, we feel the need to take a clear stand on the issue and express our commitment to treating refugees humanely and with compassion.
'We appeal to the governments of Austria and the member states of the EU to live up to our international responsibility, both by offering aid to those affected by the current emergency in Moria and by working toward sustainable solutions to ensure the humane and dignified treatment of refugees. This responsibility includes the obligation to welcome people who are in urgent need of assistance, especially in light of the pandemic sweeping the world.
'Our society is facing an unprecedented global challenge. The universalist principles guaranteeing every human being's right to dignity and to solidarity and cooperation are inviolable.'