Something crucial is always lost in translating videogames into TV shows
The Last of Us (2023), a post-apocalyptic zombie television show, is the strangest of things: a series that hews so closely to its source material, the 2013 survival action videogame of the same name – often shot-for-shot and word-for-word – that it often feels like its sole artistic ambition is to recreate this source material rather than expand on it. The show can be both exhilarating and moving, clunky and obvious, just like the game it's based on which, since its release ten years ago on PlayStation 3, has been graphically updated for both the PlayStation 4 and 5. The latest iteration is arguably as close as a mainstream game has got to photorealism, yet its efforts have been usurped by this adaptation.
Created by Craig Mazin (who helmed Chernobyl, 2019) and Neil Druckmann (creative director of the game), the series is dazzling (and conspicuously expensive) in its retelling: a vision of societal breakdown as a mutant fungus plagues the world. But its unexpected achievement is the translation of videogames' 'uncanny valley' aesthetic – their not-quite-human characters – into a live-action setting. If you are familiar with the game, the eerie precision with which the show's real-life actors mimic their virtual counterparts feels more than a little unnerving.
The protagonists are hardened smuggler Joel (Pedro Pascal) and the girl he is charged with escorting to a medical facility, Ellie ( Bella Ramsey), who we find out is seemingly immune to the fungal virus. Instantly, the relationship dynamic of the game is replicated on screen. Joel, who lost his own daughter in the viral outbreak some 20 years ago, is unrelentingly gruff, a cold husk of a man who will slowly thaw. Ellie is the sweet albeit steely teenager whose humorous, sarcastic asides lighten the tone between each life-threatening encounter with the 'infected' and (increasingly murderous) humans. The show even goes so far as to mimic the structure of the game: action is followed by dialogue, quieter moments of travel presenting an opportunity for character development. Never have I watched a show where there is quite so much walking and talking. However, within this adaptation, wrinkles appear: television Joel is a more sympathetic character than his videogame counterpart, a man less content with torturing others, driven by a desire to find his brother rather than baser self-interest. He is, dare I say it, less interesting.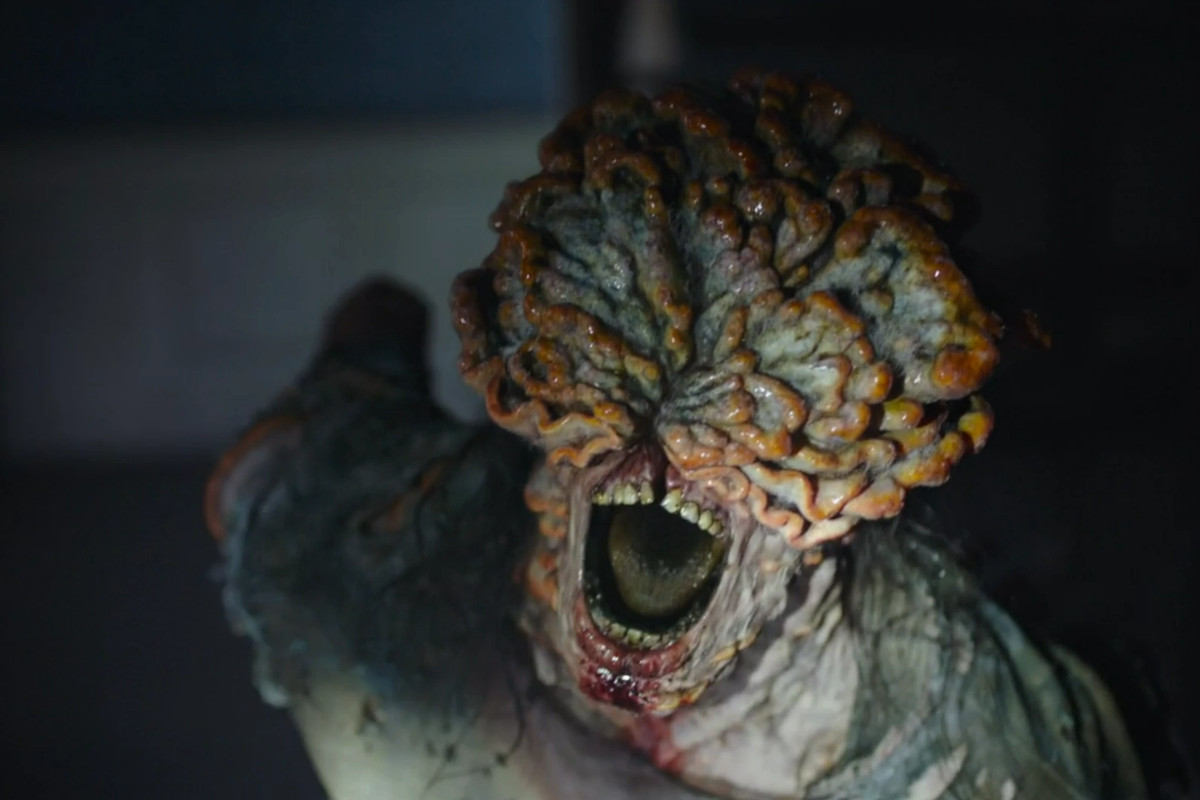 As Joel and Ellie embark on their grand, apocalyptic road trip, a story about trauma, suburban dread, and, above all, community – its atomisation in contemporary America – reveals itself. In episode four, 'Please Hold to My Hand', the pair encounter a military dictatorship in Kansas City, one that has recently purged itself of children (an especially joyless approach to community building). The previous episode 'Long, Long Time', sees the curmudgeonly prepper Bill and big-hearted Frank constructing a rather more nurturing space: a fenced-off commune in which they grow strawberries and drink fine wine. It's a rare instance of the show elaborating on its source material. This episode aside, The Last of Us feels curiously thin, looking and sounding like prestige television but lacking the richness of, say, the similarly post-apocalyptic Station Eleven (2022), a show that interrogated the function of art following civilisational breakdown with a nuance otherwise missing here. This is not only a failing of the series, which mimics its source material too closely, but of the source material itself which, stripped of its interactive components, doesn't quite stand up to scrutiny.
Of the many images seared into my brain from The Last Of Us videogame, the one that comes to mind first is Joel crouching, breathing heavily, his hands pushed against an upturned table in Massachusetts State House, the white outline of human enemies looming in his peripheral vision. Lodged within the scene is a palpable tension: the imminent eruption of violence. The fantasy of the game allows me to indulge my own unsavoury pleasures, to play with the scenario's ugly contradictions. This shaky morality is as much a part of The Last of Us's story as Joel and Ellie's quest. When I sneak up on either a zombie or human in the game and strangle them, I quickly swivel the camera around so that I can watch their suffocating faces. It's an action that suggests something of the deeply held violence that seethes beneath everyday life (the subtext of so much zombie fiction). While not entirely missing from the game's TV adaptation, such violence is presented as something more straightforwardly tragic rather than a fantasy we, the players, are implicated in perpetuating.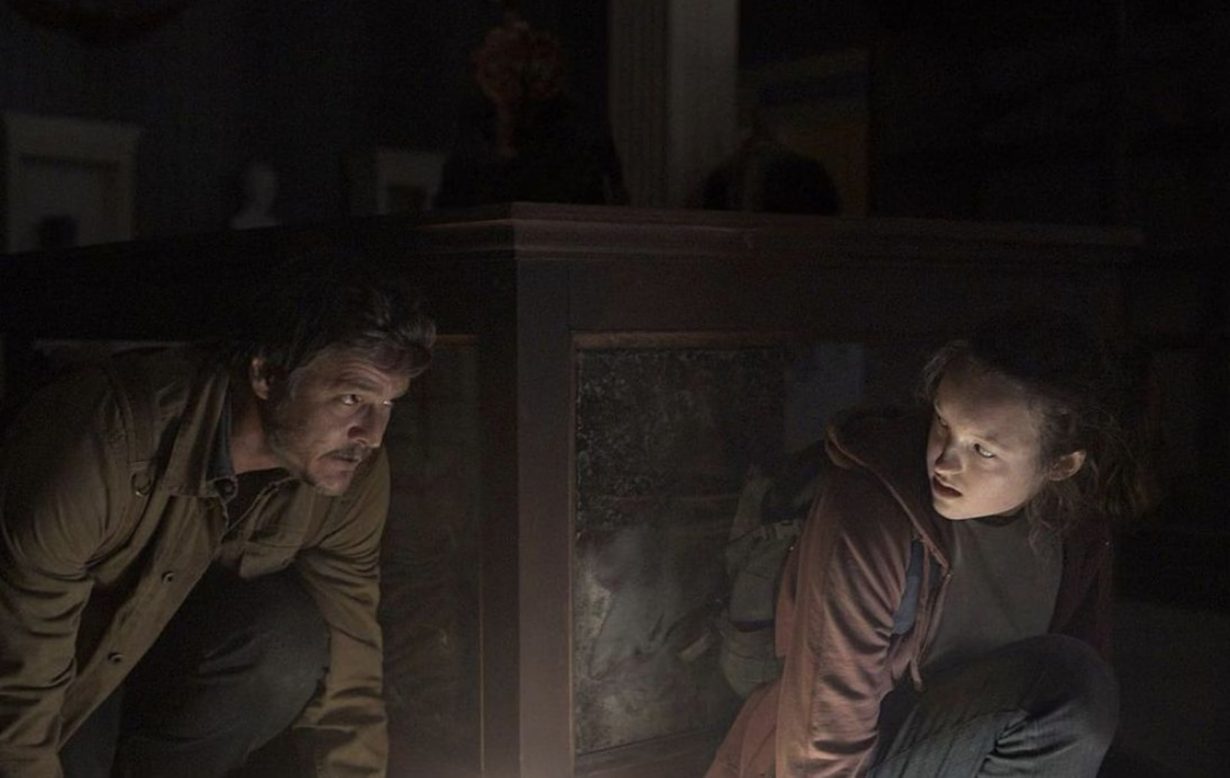 The Last of Us is not an original game. Among its many influences, it pairs the overcast mood of Cormac McCarthy's The Road (2006) with the gore of George Romero's Night of the Living Dead (1968). (In a recent interview, Druckmann also cited Alfonso Cuarón's 2006 relationship-driven thriller, Children of Men). But it transcends such familiarity by virtue of what it can make you feel through the videogame controller. This is the case with countless games, from Dead Space (2008), which transforms the most hackneyed horror tropes into a deeply evocative tale of survival, to the Halo series (2001–), a compelling line of sci-fi shooter games, but whose own recent TV adaptation was described by one critic as a 'generic assemblage of science-fiction stories'. Once you strip Halo, or most games, of their interactive substance – the capacity to excite through action set pieces, tense stealth sections, and game-ending bosses – you're often left with nothing but a shell. One notable exception is Netflix's Cyberpunk: Edgerunners (2022), an anime spinoff of the action RPG Cyberpunk 2077 (2020) that was itself based on the 1988 tabletop role-playing game Cyberpunk 2020. In this case, the original fiction was strong enough to support an enlargement of its world which Japanese animators studio Studio Trigger stylishly accomplished.
Regardless of its failures, The Last of Us has already garnered sufficient acclaim to earn its renewal and likely fuel the commissioning of even more video game adaptations. Though I anticipate the Sony/Netflix live-action version of the techno-fantasy adventure game Horizon Zero Dawn (2017) with something approaching morbid curiosity. Video games, like anime, tend to abide by their own aesthetic principles, and I wonder what TV audiences will make of the game's protagonist: a white woman who capers around a future United States dressed in Indigenous American cosplay.
Thanks to certain familiar cinematic touchstones, the aesthetics of both iterations of The Last of Us are in a kind of harmony, although not in quite the way I expected. Despite its gigantic budget, the show still features a mutant mixture of live-action clarity and fuzzy digital effects. In the second episode, Joel and Ellie stand amidst the crumbling, overgrown ruins of Boston – their figures enveloped by a painstakingly rendered virtual apocalypse – condemned to walk the same dangerous path as their videogame counterparts. It is also an image of a pop-culture snake that has finally consumed itself – leaving behind something that is neither truly alive nor dead.