The Icelandic singer returns with Fossora, a daring collection of songs that search for common ground between fungi and family
What '-ism' is Björk? This was the question the Icelandic singer posed to the writer and philosopher Timothy Morton in a letter published in 2015. With the question, the musician wrote that she hoped to root herself in theory while honing in on the motifs that had defined her work up until that point (and continue to do so): the 'untouched nature' of Iceland, as she put it, and the country's 'green techno internet age' of the late twentieth and twenty-first-century. Björk hoped to create this '-ism' in a way that wasn't 'naive and cute' (like 'dolphins and shit') but which had a mature voice, ideally incorporating the 'woman matriarch factor'.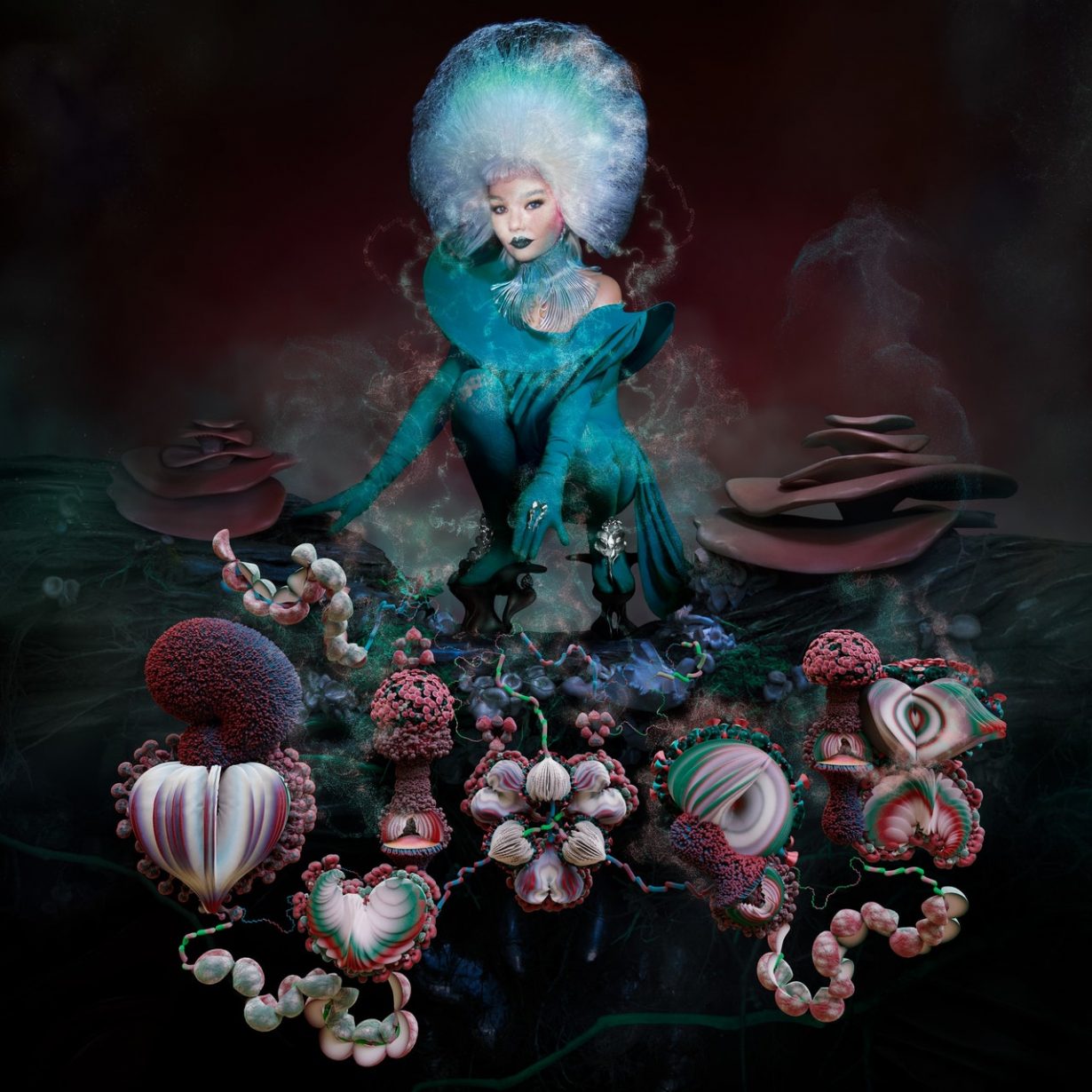 That Björk should seek to define herself like this is totally understandable. Since the early days of her career, she has had identities foisted upon her by critics and journalists alike – often a childlike nymph in thrall to a fantastical vision of nature; sometimes a calculating pop chameleon who carefully chooses her in-vogue collaborators. In an effort to describe herself with an appropriate '-ism', Björk suggested posthumanism ('not exactly what I was looking for but the closest yet') before Morton eventually countered with 'paneroticism.' Her pen pal's justification: 'In your art, it seems that non-you entities take the lead and you merge. Not the same as being passive at all. More like making love with them.' Now, with the release of Fossora, Björk is back defining herself and her work again. She has described it as both 'matriarch music' and her 'mushroom album'. Each is accurate and yet neither tells the whole story. As ever with Björk's work, the magic is in the merging that Morton identified.
Fossora opens with a parp of woodwind, a fitting start for an album whose fungal inspiration is commonly thought of in relation to trees. Where 2017's Utopia was a lush, synthesised soundscape, opening track 'Atopos' is more defined, the clarinets recorded so clearly that it's as if you can hear the wind rippling along each grain of wood. In the accompanying video, Björk dances to the track's lurching reggaeton beat, situated within a literal rave cave filled with fruiting fungi, dressed in a decidedly haute couture take on the mushroom kingdom. However, by focusing on the spore-producing organism, Fossora (a feminised twist on the Latin word for 'digger') is arguably the first album by the Icelander that feels as if it's following a trend rather than starting one. Unless you have been living under a proverbial rock (or a literal one like some fungus), you will have likely noticed the creeping influence of mushrooms on not only the pop mainstream (singer Harry Styles has claimed magic mushrooms boost his creativity) as well as the wider cultural hinterland (a recent exhibition at Somerset House examined the art and design of fungi).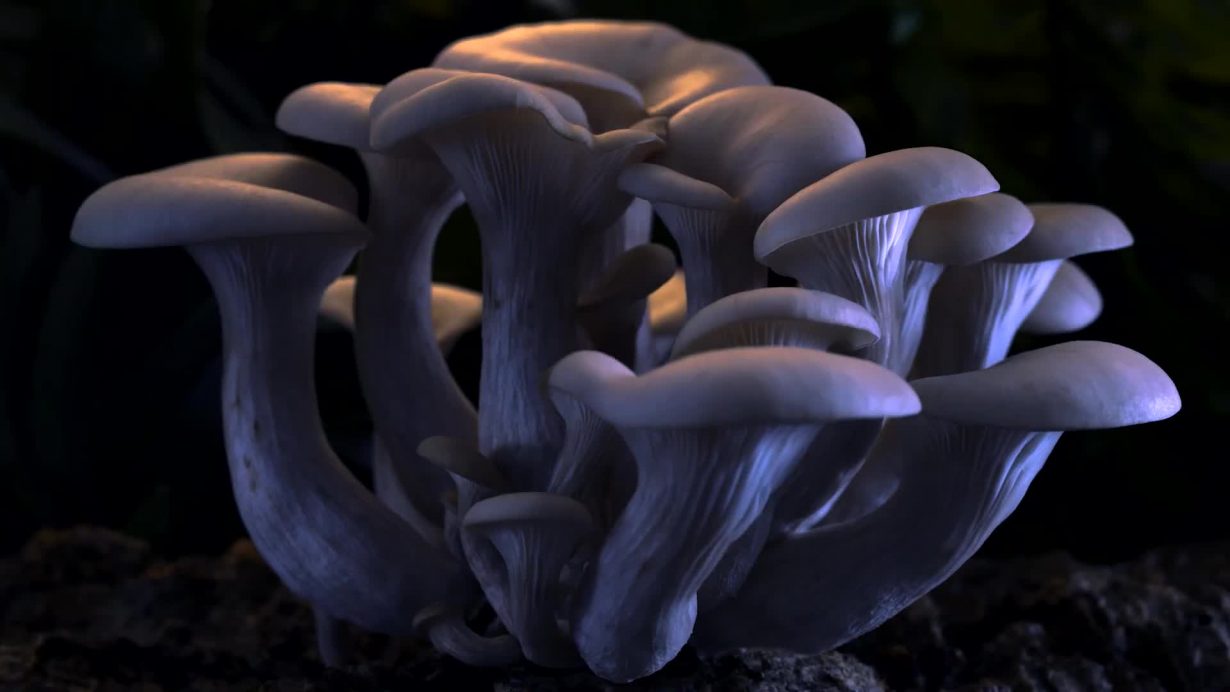 In an interview with Pitchfork, the singer waxed lyrical about the documentary Fantastic Fungi (2020), full of time-lapse footage of spreading fungal networks set to the words of famed mycologist Paul Stamets. On 'Mycelia', a track whose cut-up vocals recall the production style of 2004 album Medulla, Björk gives a Fantasia-like voice to the mycorrhizal network itself, the miniaturised bleeps and bloops like strands edging out into the darkness. Where Fantastic Fungi dwells on the potential mental health benefits of mushrooms, another recent documentary, The Mushroom Speaks (2021), zeroes in on its capacity to heal the environment. In one scene, the anthropologist Anna L. Tsing digs into sandy soil with her bare hands to unearth the threads of a mycelium network that is essentially holding the landscape together like a vast net. This enables the trees that have taken root there to survive.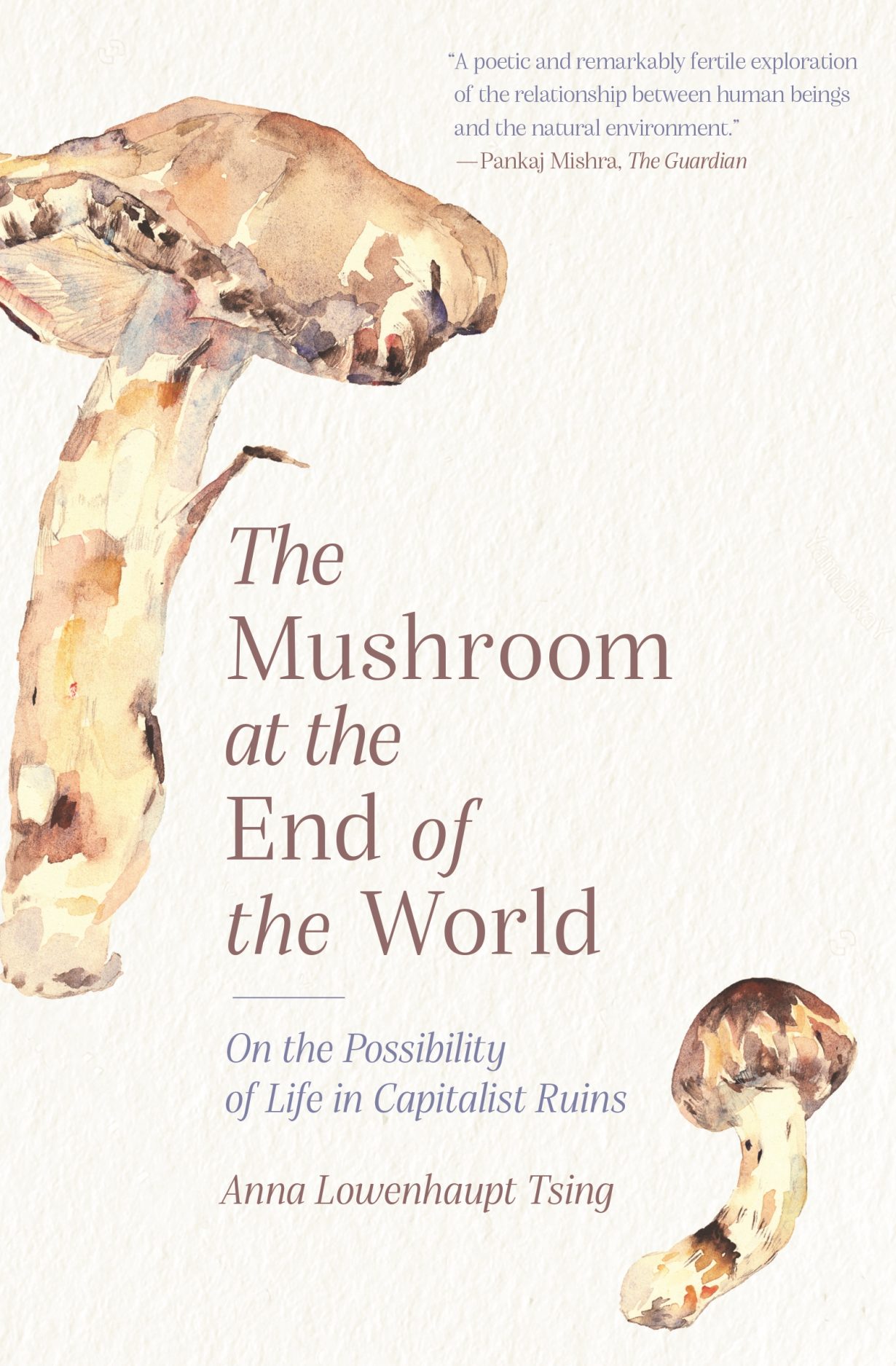 As Tsing writes in her highly influential book The Mushroom at the End of the World (2015), it's often thought that the first living thing to emerge from Hiroshima was the matsutake mushroom. This speaks to the organism's poetic appeal: its ability to decompose dead matter and recycle that into soil; to digest pollutants and transform them into something less harmful. Hope springs where the capped fruit of fungi appears, even in places otherwise defined by ruin and pain. Tsing says it's about finding 'wonder in the midst of dread'. What Björk does is reorient these ideas of regeneration from the environment to the person. On 'Ancestress' and 'Sorrowful Soil', two tracks about her late mother, beauty stems from death in the form of aching choral music. Her wail of 'emotional textile' on the latter evokes the 'emotional landscapes' of 1997's 'Jóga', a song that cuts to the bone of a recurring idea in Björk's work – nature being something that is carried within, not just external phenomena.
On Fossora's title track, she sings: 'Into the atmosphere / There's spores everywhere' before digging into the dirt again in a way that 'dissolves old pain'. Then, on the album's closer, 'Her Mother's House', Björk considers her daughter leaving home as another woodwind instrument, the cor anglais, sweeps and swoons around her delicate vocals. Towards the end of the song, Björk's daughter, Ísadóra Bjarkardóttir Barney, becomes its focal point, singing of a 'balloon painted with red clay'. With these words, earth and air are united; the cosiness and safety of the womb is invoked as a feeling that can also be carried.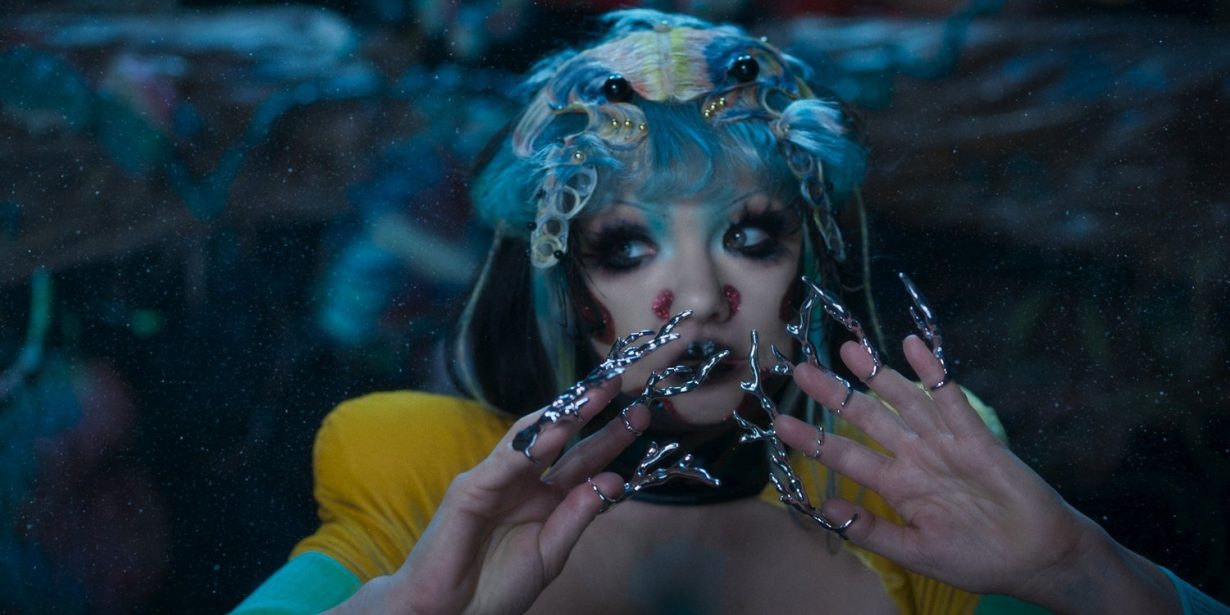 While it isn't really an '-ism', perhaps it's helpful to think of the musician as a forager, a little like another utopian artist, Ursula K. Le Guin. In The Carrier Bag Theory of Fiction (1986), Le Guin wrote about putting 'useful, edible, or beautiful' things into a basket, taking them home, and sharing everything out either to eat in the moment or store for later. This was her metaphor for telling stories, slowly accruing ideas, characters and plots rather than focusing on big acts of heroism and conflict. Björk appears to work like this. By plunging back into nature and focusing on the mushroom, she has uncovered another bounty of meaning: 'Fossora' is an album to savour.