M+ finally opens its doors and Hong Kong's international galleries bring in the big guns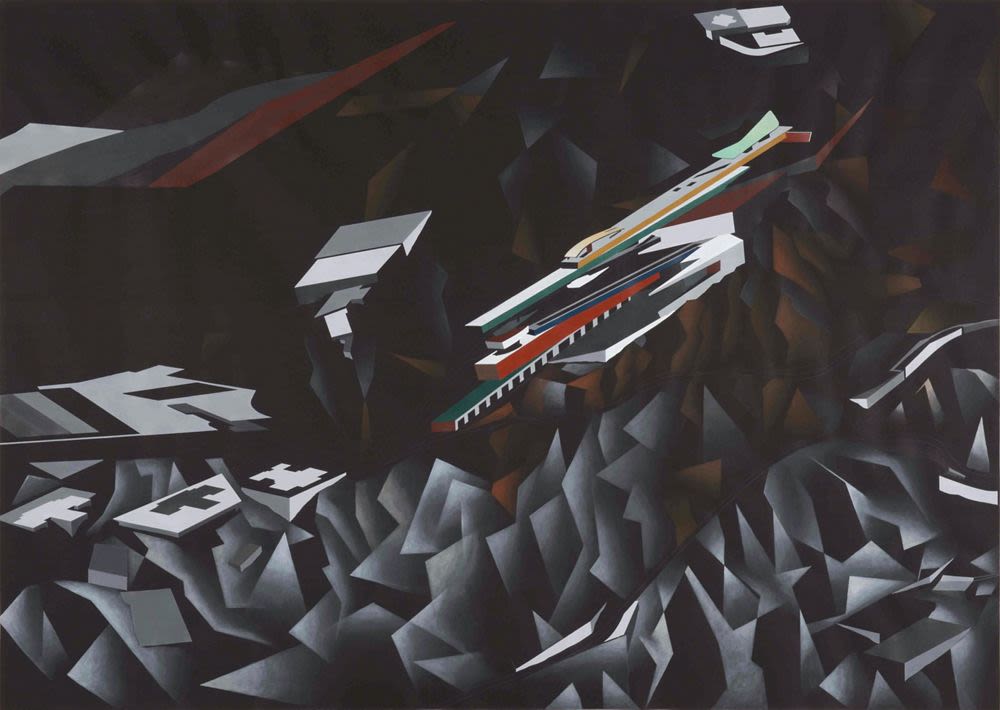 Hong Kong: Here and Beyond
M+, Hong Kong, 12–27 November
For the big artworld pilgrimage this year, you'll be wanting to head to Hong Kong, where M+, the island's museum of twentieth- and twenty-first-century 'visual culture' has opened its doors, almost two decades after it was first announced and following years of delays and postponements. During the course of that time, an institution that was envisaged and promoted as being Asia's equivalent to New York's MoMA and London's Tate, and that would both broaden and complicate the histories – and definitions of art – set out in both of those 'venerable' institutions, is now being looked at anew as a testing ground for the limits of artistic freedom in the wake of the recent and much discussed crackdowns on free speech and democracy in the SAR. Ai Weiwei's Study of Perspective: Tian'anmen (1997, part of a series of photographs showing the artist raising his middle finger at sites of authority and national identity around the world), about which the artist was repeatedly questioned in relation to his patriotism ('a blatant attack on the state', Ai records one of his interrogators saying in his newly published memoir, 1000 Years of Joys and Sorrows) during his incarceration in China in 2011, has already been removed from the M+ website (although other of his works remain).
Nevertheless, the depth and range of M+'s holdings (which span everything from art and architecture to popular culture, and includes collections –among them Uli Sigg's outstanding collection of Chinese art, full documentation of the performance works of Taiwanese- American artist Tehching Hsieh, the complete archives of pioneering Seoul-based web artists Young-Hae Chang Heavy Industries and the complete archives of groundbreaking British pop-architects Archigram, to name just the tiniest fraction – means that it has the potential to be a game-changing addition to the continent's art ecology. The institution opens with six shows: the first focusing on the Sigg Collection (of which Study of Perspective: Tian'anmen, definitively not on display, is a part); the second, Hong Kong: Here and Beyond, on the development of visual culture in the SAR from 1960 to today; a presentation of Antony Gormley's Asian Field (2003), a series of clay figures made with 300 inhabitants of Huadong Town in Guangzhou, China; The Dream of the Museum, focused on the work of conceptual-art pioneers Marcel Duchamp, John Cage, Yoko Ono and Nam June Paik; a design and architecture show, Things, Spaces, Interactions; and Individuals, Networks, Expressions, a show that promises to navigate the relations between individual and collective experience. Plus, naturally, a series of new commissions.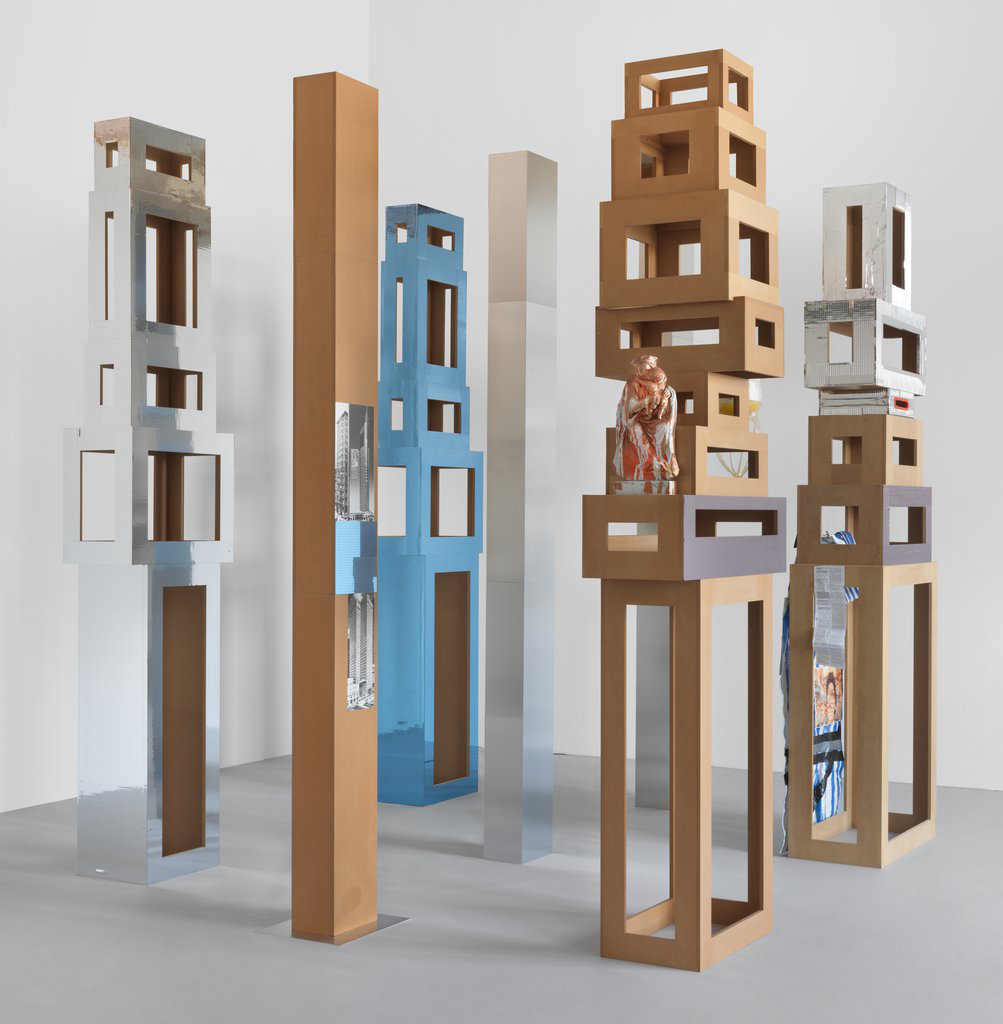 Isa Genzken
David Zwirner, Hong Kong, through 20 November
As M+ opens, so some of Hong Kong's international galleries bring in the big guns. David Zwirner opts for a regional debut for one of Germany's most influential artists of the past half-century, Isa Genzken, whose work, executed in a range of media, but above all sculpture, has sought to document the relations between the individual and the forces that have shaped postmodern society, among them capitalism, consumerism and rapid technological development, as well as the relation between high and popular culture. Genzken's Rose ii (2007), an 8.5-metre tall metal sculpture of a stemmed red rose, continues to poke its way out from among the booming metal skyscrapers of Hong Kong's skyline outside the K11 Musea at Victoria Docks on the tip of the Kowloon Peninsula.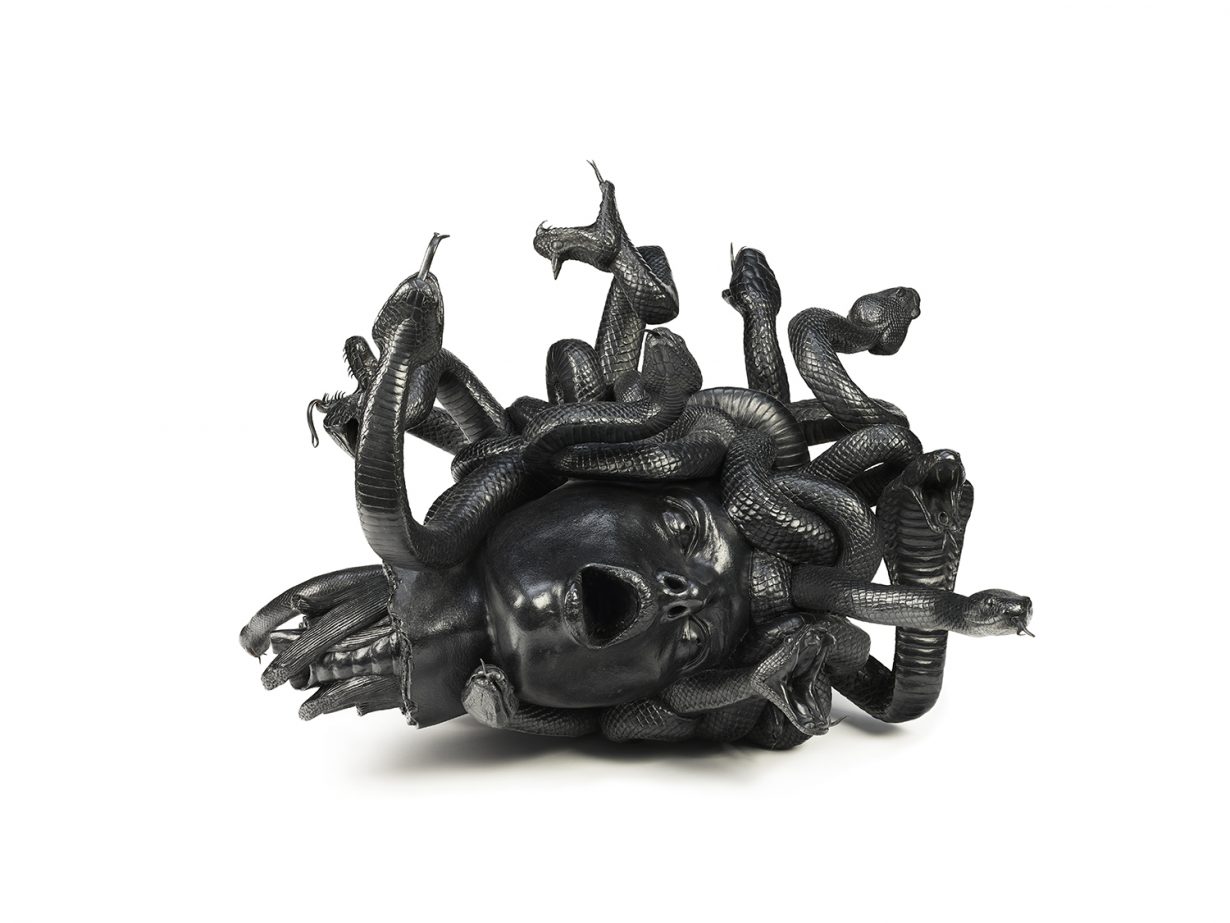 Damien Hirst
White Cube, Hong Kong, 24 November – 8 January
Over at White Cube, it's Damien Hirst's moment. On show are a series of sculptures from the artist's 2017 Venice installation, Treasures from the Wreck of the Unbelievable, a series of 'artefacts' – part classical sculpture, part Pirates of the Caribbean movie prop – putatively 'discovered' at a fictitious underwater shipwreck alongside a new series of paintings titled Revelations.