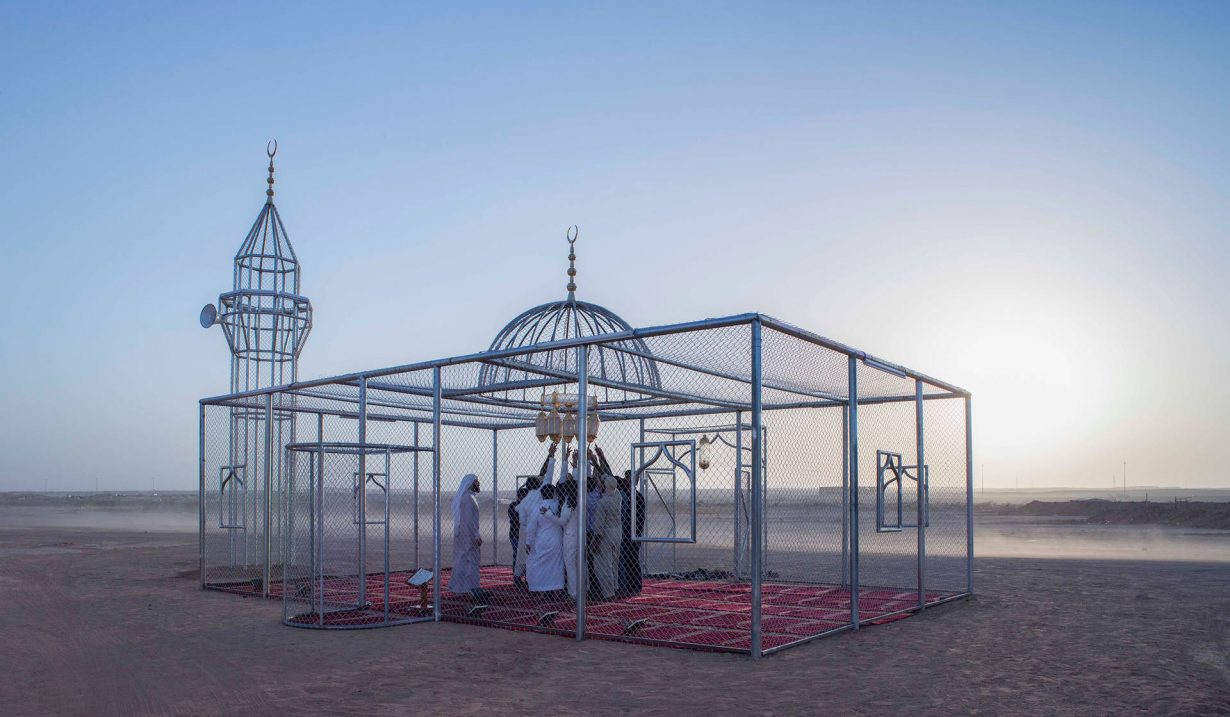 Following Nairy Baghramian's $100,000 (£72,550) Nasher Prize win, more high value awards were announced this week. Saudi Arabian artist Ajlan Gharem is the winner of the sixth edition of the £25,000 Jameel Prize, which recognises art and design made in the Islamic tradition, and, topping them both, Brazilian photographer Sebastião Salgado and American sculptor James Turrell are both recipients of the 15 million yen (£99,000) Praemium Imperiale, given out by the Japan Art Association.
Now a triennial prize, each edition focused on a single discipline, the sixth edition of the Jameel Prize awarded work in contemporary design. Gharem was chosen for his architectural installation Paradise Has Many Gates, a work from 2015, a traditional mosque with minarets recreated on a smaller but still usable scale with mesh fencing. The installation is carpeted with prayer mats allowing anyone from the outside to observe anyone at prayer inside. Tristram Hunt, the director of the V&A and chair of the jury, said: 'Gharem's work is notable for its innovative use of material and ambitious scale. The transparent wire frame references border fencing but has the effect of demystifying the mosque for non-Muslim viewers. We also commend the use of the installation as a space for cross-cultural connection and community gathering.'
The Praemium Imperiale is the highest value art award in the world, handed out by the imperial family of Japan to recognise the fields of painting, sculpture, architecture, music and, normally, theatre and film. The last category was postponed this year, given the particularly acute effect of the pandemic and lockdowns on those mediums.
While winning the painting category, Salgado is a social documentary photographer and photojournalist, whose work has taken him to over 120 countries. His most recent project brought him back to Brazil, having emigrated to France since 1969, to photograph the Amazon region, working with the indigenous communities whose land it is.
Inspired by the meditation practiced by his Quaker upbringing, Turrell has been working with light as a sculptural medium since the late 1960s. He said his first use of it was 'an epiphany for me, when I could actually get light to exist in the space, so you didn't think it was on the wall, but you felt it occupied the space.'
Completing the all-male list of laureates, which is chosen by a advisory committee which includes Shinzo Abe, the former Prime Minister of Japan, and Christopher Patten, former Hong Kong governor and current chancellor of the University of Oxford, is Glenn Murcutt, recognised for his architecture and American cellist Yo-Yo Ma.