Who knew that 'Asian' art was invented in America? But then again, so was everything else
When director Chase F. Robinson said the Smithsonian Institution's National Museum of Asian Art in Washington, DC, has played an integral role in "determining the canon" of Asian art, I fought the urge to make a face – surely there are museums in Asia that have greater claim to this credit? When another journalist asked how the museum is addressing gaps in its collection, the head of public programmes, Nicole Dowd, pointed out that while there are few objects from the Philippines, there would be lots of Filipino food during the museum's Centennial Asian Pacific American Heritage Month Festival in May – outside the museum, on the plaza! Representation indeed.
These remarks were part of a press conference that kicked off the festival's two-week public programme, filled with music, dance, film, food, markets and 'dialogue'. As I queued for my ube donut on the plaza, the merriment struck me as superficial and hackneyed; a placating gesture by the museum curators who decide who is represented and how. Based on the festivities and on the museum's displays and curating, it seems the institution has less to do with Asia than with what America thinks Asia is – a one-dimensional region filled with local dance (K-pop, for example) and food (Filipino, clearly). But fret not! Asian-American influencers have been invited to explain what it means to be Asian American in a panel called 'Identity and Culture in the Digital Age'.
The museum comprises the distinctly non-Asian-sounding Freer Gallery of Art and the Arthur M. Sackler Gallery. The Freer opened in 1923 (becoming the first art museum on the National Mall) with 9,420 works from America, Asia and the Islamic world bequeathed to the Smithsonian by the industrialist Charles Lang Freer. It was housed in a newly built Renaissance-style palazzo commissioned by the collector, because he believed Asian art deserved to be housed in the same setting as the Old Masters. In 1982 Arthur Sackler donated around 1,000 Asian art objects to the Smithsonian, along with money to build a facility that would bear his name. The Smithsonian announced in 2019 that the two separate buildings, connected underground and administratively, would be renamed the National Museum of Asian Art (apparently unrelated to the Sackler family lawsuits – Arthur died before Purdue Pharma developed Oxycontin, and the gallery says it has received no money from relatives, but still bad for publicity I guess) to advertise to visitors that they could 'expect to see Asian art' within, as deputy director Lori Duggan Gold put it in a press release.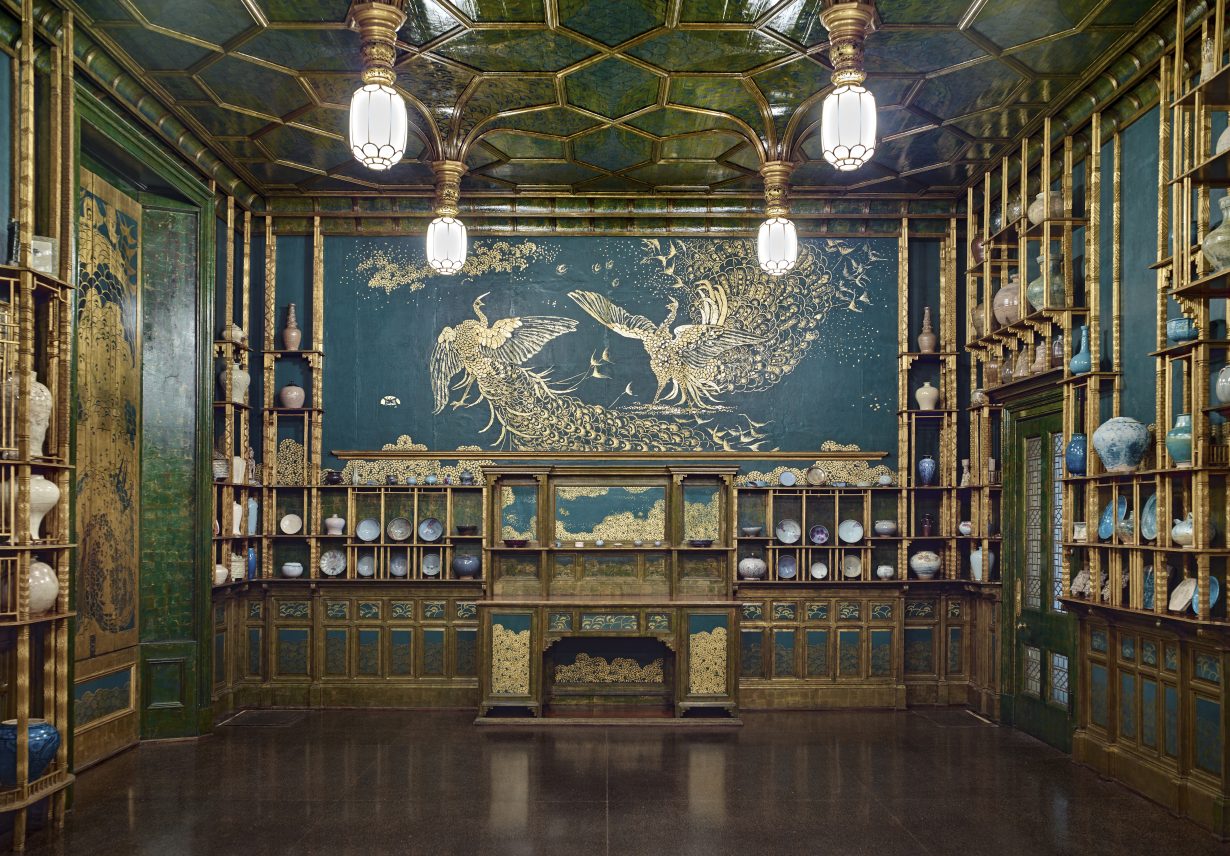 While this rebrand may have more appropriately indicated the museum's focus, the names the galleries continue to carry better suggest its true Euro-Americentric framework. Freer's and Sackler's respective collections are the foundations upon which the museum's now over 46,000-object holdings have been built. Academic Kin-Yee Ian Shin, writing in a text titled 'Making "Chinese" Art: Knowledge and Authority in the Transpacific Progressive Era' (2016), has described Freer's collection as an example of how late-nineteenth-century Americans – among them archaeologist Langdon Warner and journalist and collector Frederick McCormick – strove to establish America as the authority on Asian art, mostly by acquiring artefacts from China, Korea and Japan. The current Smithsonian exhibition Freer's Global Network: Artists, Collectors, and Dealers (2022–) seems to have been mounted in response to general criticism of white collecting of global art, and in order to show that Freer was part of a wider system that included Asian dealers like Bunkio Matsuki and Dikran Kelekian. The exhibition, however, fails to acknowledge that American collectors had the money and influence, backed by America's political power during the late-nineteenth and early-twentieth century, to dictate perceptions of Asian art in the West, based on Euro-Americentric ideals of connoisseurship and categorisation. Freer's collecting practice was inevitably a projection of ethnocentric bias he called 'higher ideals' and 'pure gaze'; its focus on Asian art spurred on by artist James McNeill Whistler, who was particularly obsessed with Orientalism – as Whistler's translocated Peacock Room (1876–77) testifies.
Today the museum continues to operate through ideals of 'universal' aesthetics – its website classifies objects via categories of colour, theme, material and technique that are easily legible. At times its displays betray Western stereotypes of Asian cultures: take, for example, a case of Mughal blades displayed alongside a wall label titled 'Arts of Pleasure, Arts of War' as part of the Body Image: Arts of the Indian Subcontinent exhibition (2017–). The label explains that such daggers may be used ornamentally, but the titular nod to pleasure is in clear keeping with the West's tendency to sexualise the Orient. The collection's Southeast Asian holdings, meanwhile, continue to insist upon perpetuating the idea that the region is a homogeneous one, tied together by Hindu and Buddhist religions. Part of the public programme accompanying the Prehistoric Spirals: Earthenware from Thailand exhibition (2021–) included an event titled 'Meditation and Mindfulness', in part delivered by assistant curator Emma Natalya Stein, with a meditation led by Indian artist and mindfulness teacher Aparna Sadananda. It feels eerily like a dependence on Asian people's performative labour to enforce the museum's antiquated ideology. This instance particularly reinforces the sustained trope that Thailand is a land of 'mindful meditation', which partly drives masses of Americans to 'find themselves' in Southeast Asia every year.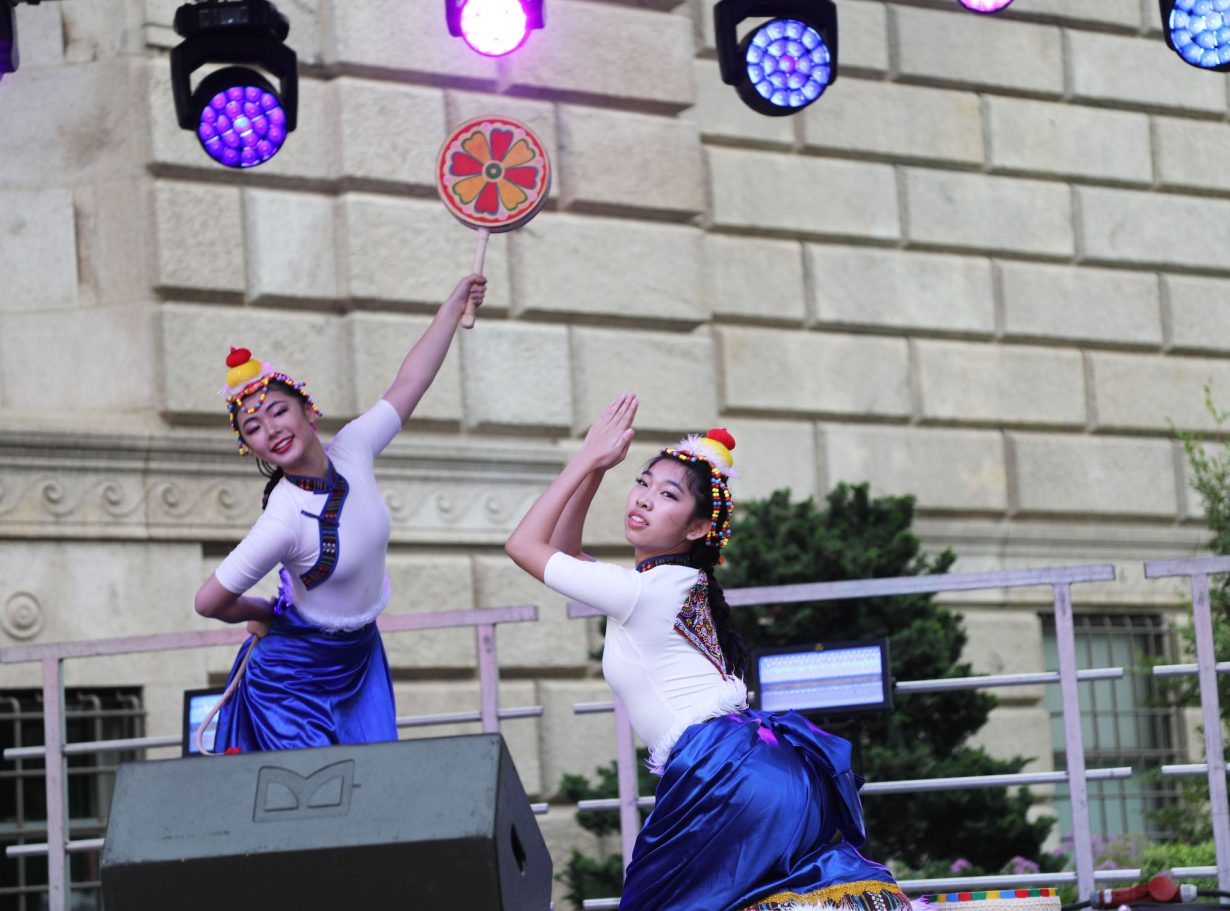 Part of my criticism of the National Museum of Asian Art is tied up in the collection's inherent preoccupation with the past – most objects on display predate the twentieth century – and subsequent inability to fully engage with the present. But even its expansion into contemporary art and paltry efforts to introduce updated historical understanding – like the mention of the Chinese Exclusion Act (1882) and Japanese internment camps during the Second World War in Freer's Global Network – seem futile when the museum appears so insistent upon old ideas. During this critical moment of American cultural history, when identity politics and racial systems of power are being questioned, the National Museum of Asian Art is missing an important opportunity to think critically about itself and the Western-centric understanding of Asia it continues to perpetuate. While Freer thought of Asia in terms of affordable exotic ceramics, the museum today seems to think of Asia in terms of performativity – dance for us, serve us food and be grateful you've been included.