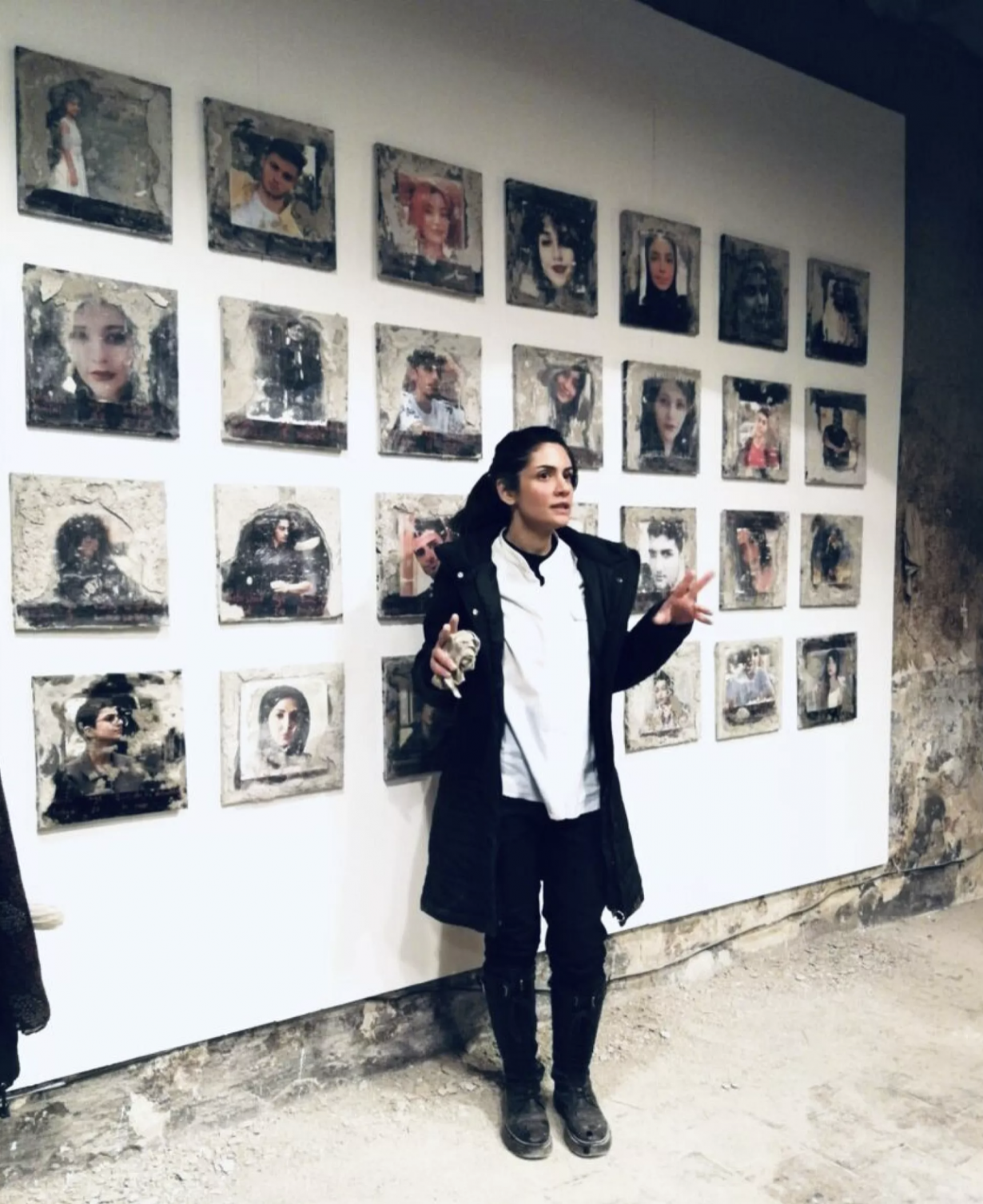 An Iranian artist has accused the Borås Kulturhuset in Sweden of censorship after it cancelled a show protesting the Iranian state's treatment of women.
Sadaf Ahmadi was supposed to exhibit her installation Concrete in the window and front gallery of the arts institution. Viewable from the pavement would be a hanging sculpture featuring ten concrete veiled elongated heads, and inside a series of portraits of women killed by the Iranian security forces, the images only revealed after visitors break through a concrete covering shrouding each.
Citing rising tensions in Sweden after a series of burnings of the Quran by far-right activists, and counter protests by the Muslim community, Euronews reports Kulturhuset, which is in the southwest of the Nordic country, wrote to Ahmadi telling her the exhibition could no longer go ahead as 'we would have had to raise the security level significantly in the Culture Center by bringing in guards during opening hours, having night patrols to avoid vandalism, etc.'
'I was shocked. I was scared again,' Ahmadi told Euronews. 'The same thing was happening to me that happened in Iran.' The artist moved to Sweden in 2020.
The exhibition has previously be shown in France at La Maison des Chapitres in Forcalquier and Espace des Blancs Manteaux in Paris without incident.
Kulturhuset offered her a smaller black-box space in the rear of the gallery but only, Ahmadi says, after she went public over the issue.