This year's shortlist was entirely comprised of artist collectives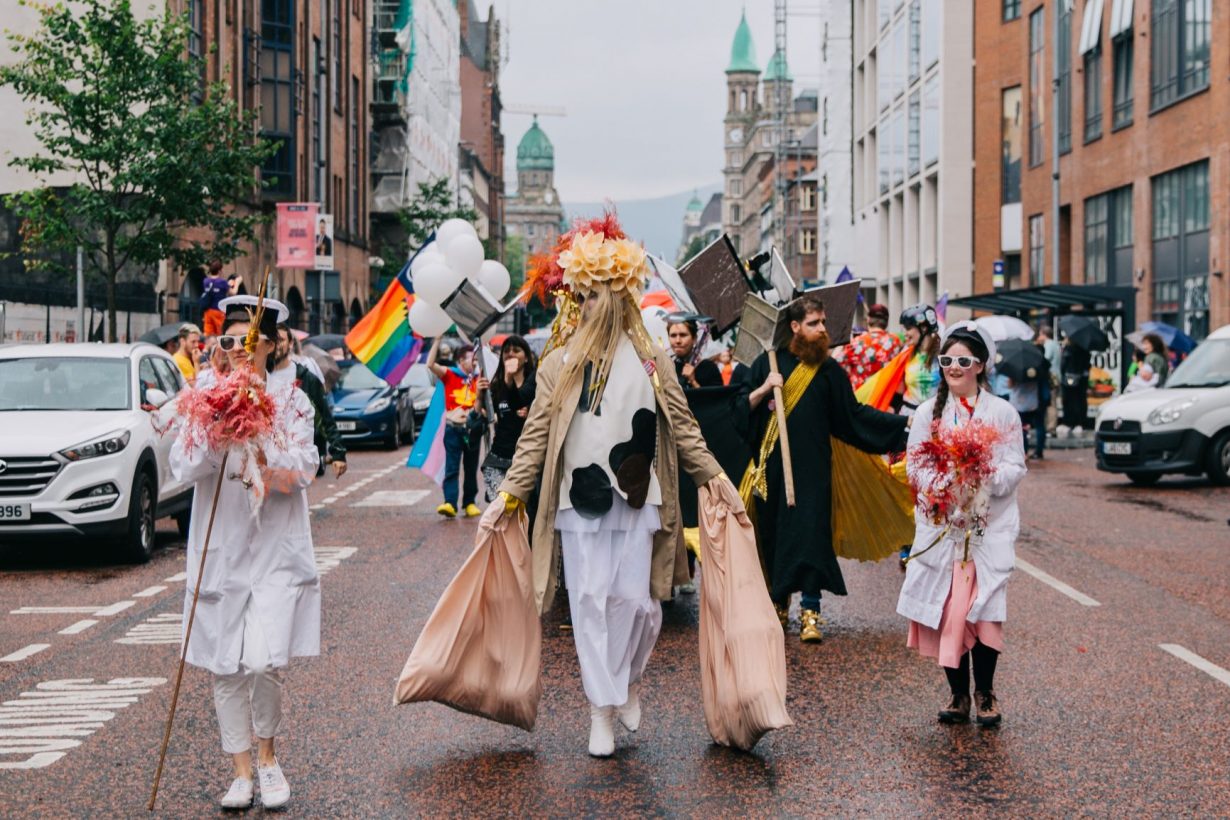 Array Collective have been named the recipients of this year's Turner Prize at a ceremony at Coventry Cathedral. The Belfast-based collective initiate collaborative actions and street interventions on social justice issues and Northern Irish politics. The winner of the GBP£25,000 prize was drawn from a shortlists of five collectives straddling activism and social engagement as much as art (nominees are each awarded GBP£10,000). The work of the shortlisted collectives is currently on show at the Herbert Art Gallery and Museum in Coventry (on view until 12 January).
This year's other nominees were Cooking Sections, who 'explore the overlapping boundaries between art, architecture, ecology and geopolitics'; meanwhile Gentle/Radical make work which connects 'community, politics, spirituality and social justice'; Project Art Works are 'neurodiverse artists and activists'; and Black Obsidian Sound System is a London-based collective which fuses disco, art and radical activism, 'formed by and for QTIBPOC (Queer, Trans and Intersex Black and People of Colour).'
The latter publicly criticised Tate for the manner of their shortlisting, when the nominees were announced earlier this year. 'The urgency with which we have been asked to participate, perform and deliver demonstrates the extractive and exploitative practices in prize culture, and more widely across the industry,' Black Obsidian Sound System wrote.
This year's all-collectives edition marks a continuation of sorts from the Turner Prize's most recent outings, in which there has been no single recipient of the prize. In 2019, the four shortlisted artists organised into a collective – arguing that their values were 'incompatible with the competition format, whose tendency is to divide and individualise' – and announced that they would share the award and prize money. Last year, the Tate cancelled the award in the wake of COVID-19 lockdowns and disruptions to exhibitions around the UK, in favour of distributing GBP£100,000 in grant money to 10 artists.
This year's jury consisted of: Aaron Cezar, director of the Delfina Foundation; Kim McAleese, programme director of Grand Union; the actor and collector Russell Tovey; and Zoe Whitley, director of Chisenhale Gallery. The jury was chaired by Alex Farquharson, director of Tate Britain.