Chaired by critic Hettie Judah, the artists discuss strategies of engagement
Organised in partnership with the Brent Biennial, ArtReview hosts artists Pio Abad, Barby Asante and Abbas Zahedi as they discuss with critic Hettie Judah, their projects for the Brent Biennial, and how the art world needs to integrate more with the real world. Their conversation builds on many of the themes Judah addressed in her recent essay 'Art By Stealth'.
'How do you create a work that is distributed in a way that invites someone to engage with art?' asks Zahedi, whose Soul Refresher project for the biennial perhaps best exemplifies the concept of exhibition-by-stealth. Soul Refresher is a pink soda formulated by Zahedi with Square Root Soda Works, inspired by the Indian sherbet syrup Rooh Afza. The alcohol-free drink is a symbol of inclusive gatherings, and recollects the music, spoken word and literary events once organised by Zahedi at Rumi's Cave on Willesden Lane.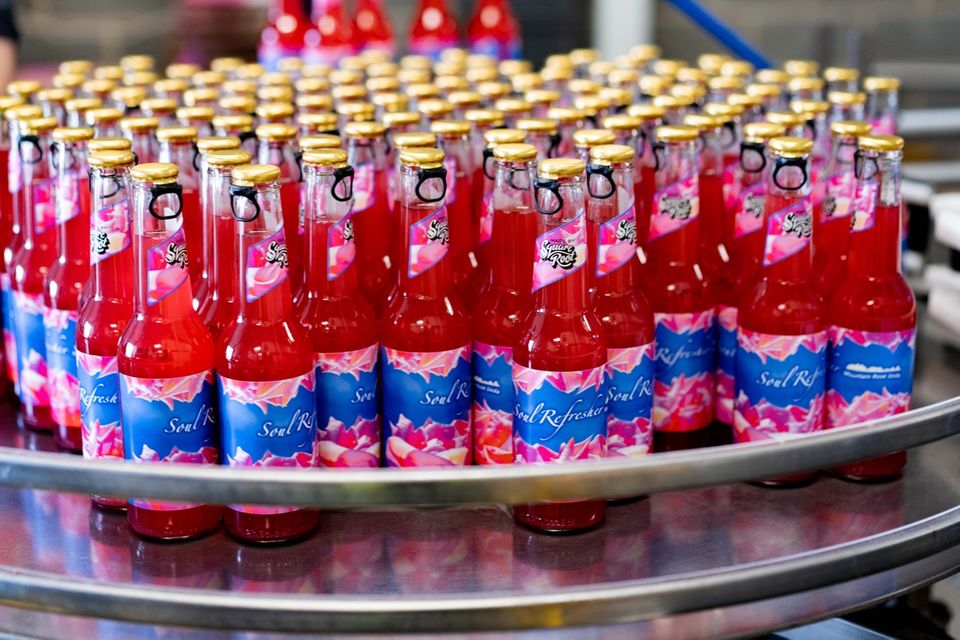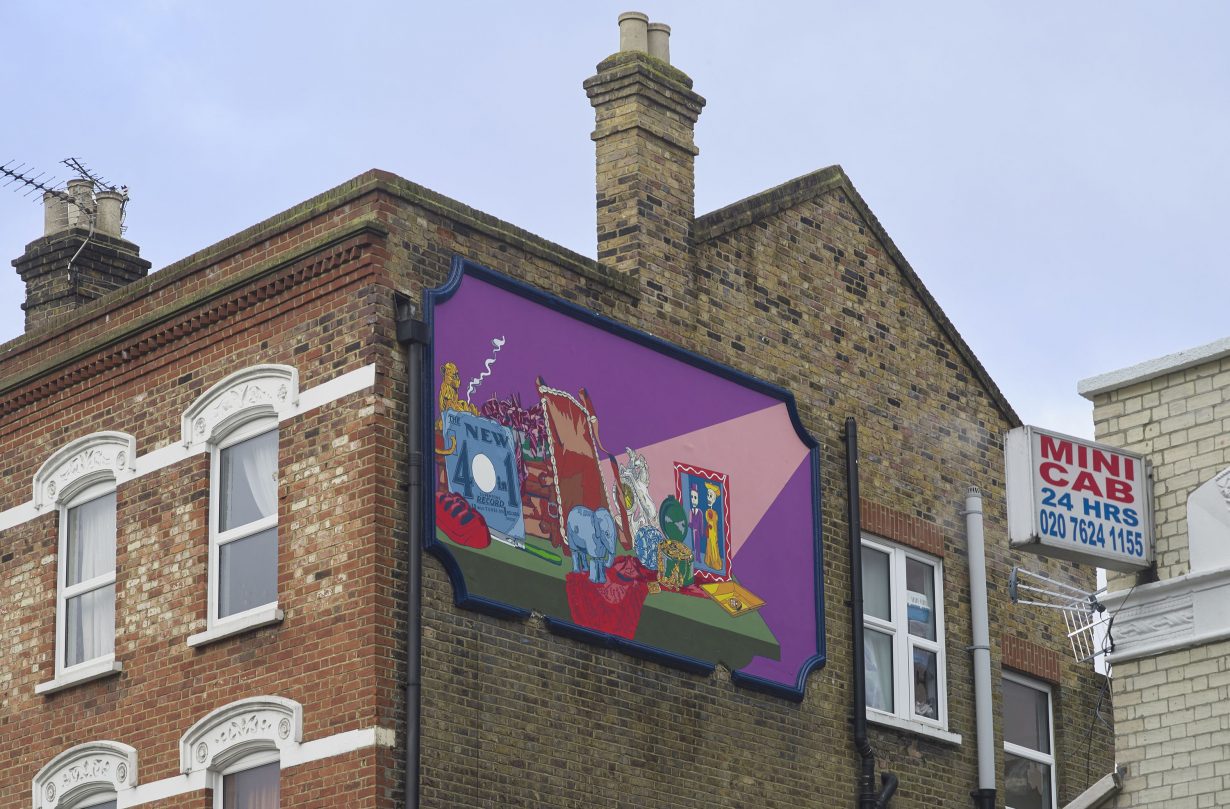 'Being part of the street for a month invites very different interaction to a work in a library,' Abad told Judah of his mural work. 'I didn't think I'd be a muralist, but the civic role is something I really value… I realised that the public has a healthier relationship with street art in a way: it's immediate, and it's the most democratic form because it doesn't require you to go into a space.'
Asante's project for the biennial, on the other hand, happened away from a general audience: Declaration of Independence is an ongoing performance/forum 'bringing together womxn to reflect on how the political affects the personal and how the social, cultural implications of historic declarations, policies and legislations impact on their everyday lives', the artist says.
Pio Abad's practice is concerned with the social and political signification of things. His work, which ranges from drawing, textile, sculpture and photography, uses strategies of appropriation to bring together multiple layers of histories and present-day realities, unravel official accounts and draw out threads of complicity between incidents, ideologies and people. He began his art studies at the University of the Philippines before receiving a BA from Glasgow School of Art and an MA from the Royal Academy Schools, London. He has recently exhibited at the Museum of Contemporary Art Tokyo; Jameel Art Centre, Dubai; Kadist, San Francisco; Oakville Galleries, Ontario; 2nd Honolulu Biennial, Hawaii; 12th Gwangju Biennial: Imagined Borders; Moscow Museum of Modern Art, Moscow ; Para Site, Hong Kong; Centre for Contemporary Arts, Glasgow; 4A Centre for Contemporary Asian Art, Sydney; e- flux, New York and Gasworks, London.
Barby Asante is a London based artist, curator, educator & occasional DJ. Her practice is concerned with the politics of place, space, identity and the histories and legacies of colonialism. She explores the un-constituted memories and archives of people of colour, through performative processes that include storytelling, collective actions, institutional interventions and rituals, to excavate, unearth and interrogate given narratives. Her ongoing project Declaration of Independence (2017-ongoing) brings together groups of womxn colour to reflect on how historic and contemporary social and political conditions affects the personal as they navigate life in this turbulent present.
Hettie Judah is senior art critic on the British daily paper The i, and contributor to Frieze, The Guardian, Vogue, The New York Times, Art Quarterly, Numéro Art and other publications with art in the title. Her recent books include Art London (ACC Art Books, 2019), Lives of the Artists: Frida Kahlo (Laurence King,2020) and Caroline Walker: Janet (Anomie, 2020.)
Abbas Zahedi's interdisciplinary practice blends contemporary philosophy, poetics, and social dynamics with performance, sound, sculpture, and moving-image. With an emphasis on how personal and collective histories interweave, Zahedi makes connections whenever possible with people involved in the particular situations upon which he focuses, to invite others into the conversation. Zahedi is the ninth South London Gallery Postgraduate artist in residence (2019-2020). Recent exhibitions and performances include Chelsea Sorting Office (solo); South London Gallery (solo); Spike Island, Bristol; Whitechapel Gallery, London; Wolverhampton Art Gallery, UK; and the 57th Venice Biennale, Italy. Recent workshops, lectures and residency projects include The Brent Biennial, London Borough of Culture 2020; Raven Row, London; Wysing Arts Centre, UK; Tate Britain and Tate Exchange, UK.