Ancient, postmodern and futuristic stories, dread in contemporary art, histories of racial subjugation and the alienation fostered by high-tech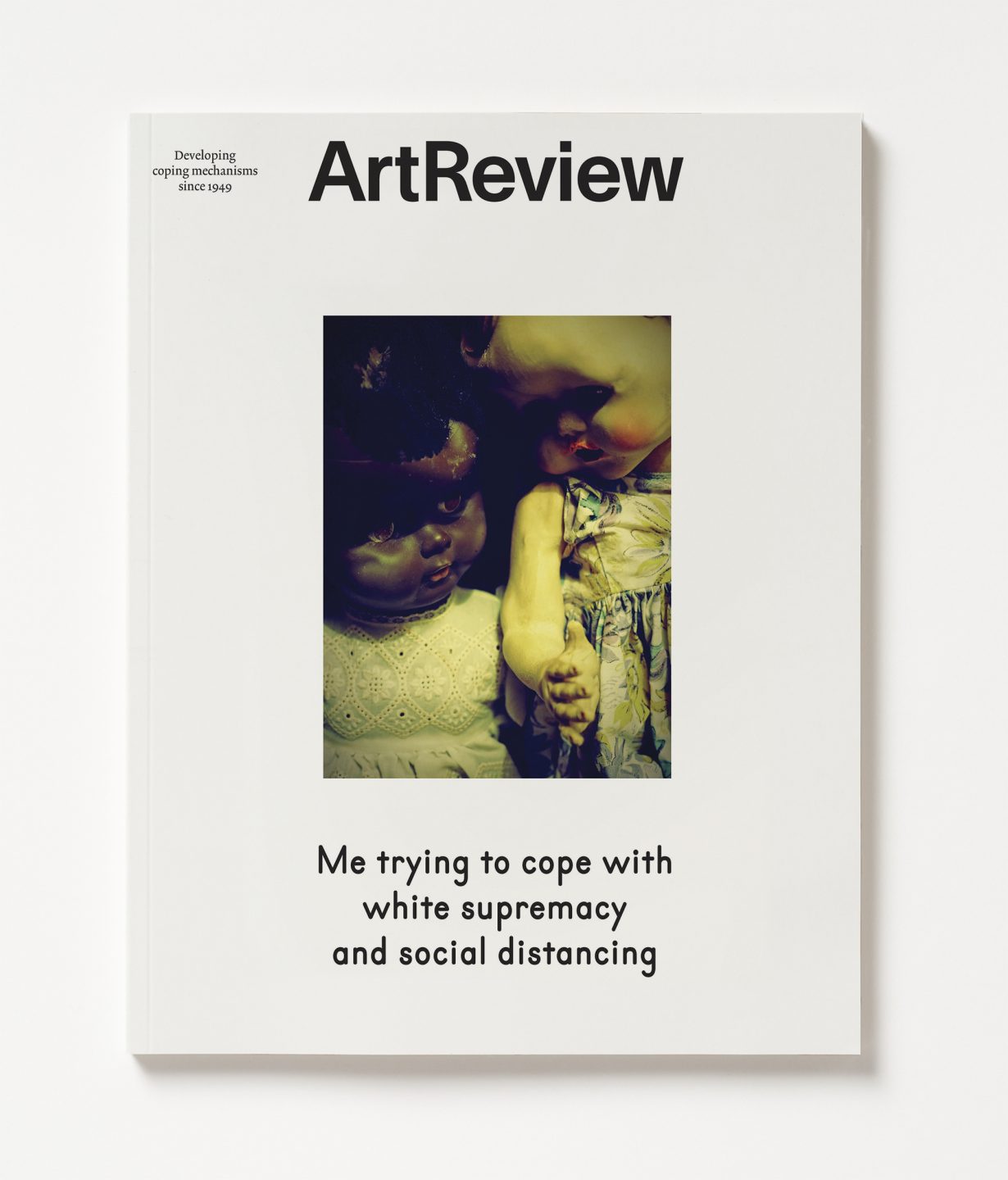 The October issue marks a significant moment: largely commissioned, written and edited during a period in which, in Europe, the pandemic's progress slowed. Amid the hope and promise offered by the sight of familiar landmarks in the artworld calendar, there is also the realisation that much is missing, and that the future is obscure. Inhabiting this uncomfortable spot, the October issue is themed around the telling of ancient, postmodern and futuristic stories, dread in contemporary art, histories of racial subjugation and the alienation fostered by high-tech as communicated by an artist using digitally rendered zoo animals.
In her final interview (she died in July), Chilean Lotty Rosenfeld, that rare artist who was able to translate political art into genuine political power, told ArtReview, "I think we need to rethink the connection between art and politics, establishing a tension between what is internal to institutions and what is external to them." Rosenfeld deployed actions and interventions in her artwork in order to identify and shine a light on injustice in the world as she found it.
In a more hybrid fashion, the Portuguese artist, psychologist and writer Grada Kilomba draws on the power of ancient stories – the Greek myths of Echo and Narcissus, the plays Oedipus and Antigone. Here she speaks to ArtReview about her most recent work, the as-yet unfinished Boat project, describing the moment she knows a work is complete in terms of vulnerability and feeling: "there is nothing else I want to know – that this is exactly what I want to say".
Also in the issue
British artist Helen Marten is another lover of stories, and of words, the more winding and evocative, the better. She has just published her first book, a novel. Describing the process of writing as a cross between creating a collage and playing a game of snooker, she speaks with ArtReview about how, for her, images emerge from the twisting around of words within her mouth.
During her lockdown, in Melbourne, the Indigenous Australian multimedia artist Destiny Deacon produced a new body of work that is published here as a visual project in which images and words are paired by the artist to describe the continued racial injustices faced by Indigenous people dealing with a pandemic response by the government that calls to mind a history of being locked up.
And…
On the theme of repression, the October issue also features two texts that explore existential fears. While the past few months have seen a renaissance for films in the horror genre, the subject of fear and dread is only rarely touched upon in art. Martin Herbert asks: Why might that be? (And who, of those who do do it, does that best?) A second text looks towards the next generation and how a young British artist, Ollie Dook, uses cartoonish CGI animals, often in zoo settings, to subtly question what lies behind the human desire to break free. And we're also seeing the return of a life lived in reality – ArtReview's critics do their best to squeeze in as many shows as possible, from the Berlin Biennale to a far humbler affair in a New York City playground, called simply 'Biennale 2020'.
***Click here to subscribe***