Drawing its title from the work of poet Iman Mersal, The Crack Begins Within gathers artists who largely identify with the Global South
Zehra Doğan's graphic novel Xêzên Dizî (The Hidden Drawings, 2018–20) was written, in Kurmancî Kurdish, while the artist, activist and award-winning journalist was a political prisoner in Turkey's Amed prison. She ended up there having been sentenced, in 2017, to two years, nine months and 22 days for 'terrorist propaganda' after having shared a painting depicting the destruction of Nusaybin in southeast Turkey on social media. Her story is a reminder of the real risks involved in telling some truths and a signal of the conjunction of activism and journalism (or research), that underpins and perhaps even defines much of the art on show in this latest edition of the Berlin Biennale.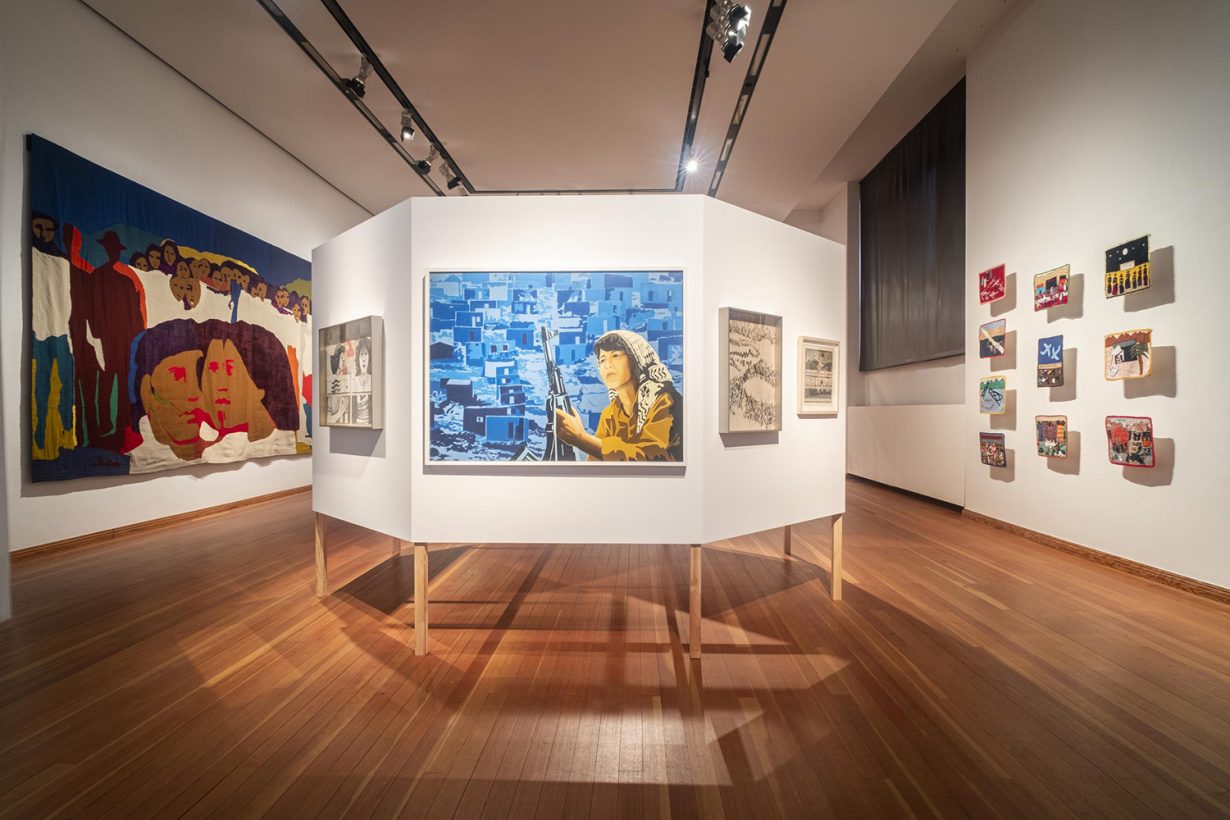 Drawing its title from the work of Egyptian (now Canada-based) poet Iman Mersal (and in particular her work revolving around the theme of motherhood), The Crack Begins Within gathers participants who largely identify with the Global South and is styled as an 'epilogue' to the year-long process of workshops, projects and exhibitions curated by an intergenerational group of curators comprising María Berrios, Renata Cervetto, Lisette Lagnado and Agustín Pérez Rubio who are from or connected to South America. But while this styling might emphasise a process that came before (and that many visitors might not have witnessed other than via the archives collected at ExRotaprint, a former printworks in one of the poorest and most migrant-heavy districts of the city, that now functions as one of the biennial's four venues), the exhibition functions as a discrete entity in its own right.
In a sense, shaping the biennial as a progress rather than an event emphasises that many of the themes around which the exhibition revolves – the ongoing postcolonial struggle, religious and political repression, environmental abuse, the struggle for LGBTQ+ rights, the dethronement of patriarchal, categorical and power structures in general – are both live and have been present for some time. Despite their current high profile (or, more honestly, at this point fashionability) within the rarefied circles of arts institutions in recent times.
Doğan's graphic novel intertwines the history of the Kurdish struggle, details of prison life, the stories of fellow inmates, and the author's own experiences, both in and prior to jail. Illustrated with images of protests, shootings, torture, demon vultures and crushed rabbits, it was created on the blank backs of letters she received from a friend that were subsequently smuggled out again. The 103 pages that comprise the work are presented side by side at Kunst Werke (another of the venues), in a large vitrine, accompanied by a 17-page booklet of translations. It's indicative of the kind of attention asked for in this 76-artist, collectives and groups edition of the Berlin Biennale. (But hey, despite what optimists tell you, we're still in a pandemic period of slow time, right?)
'In prison, the most difficult day is the first one,' Doğan writes. 'You feel totally disorientated. But, communal life solves this problem.' While the experience of wandering around the biennial is by no means comparable, it's nevertheless both comforting and ironic, given that you walk around this show masked, distanced from other potentially diseased bodies and carrying a personal set of headphones with disposable covers (to listen to the numerous video works on show), that so much of it concerns forms of solidarity. You feel atomised, isolated, at times bewildered, but are constantly reassured that so does everyone else. Mostly in far more extreme ways. And yes, there is something unavoidably kinky and voyeuristic about being one of the masked and to some degree anonymised visitors examining previously concealed histories or the opening up of complex identities: we are visitors who avoid other bodies watching other bodies opening up.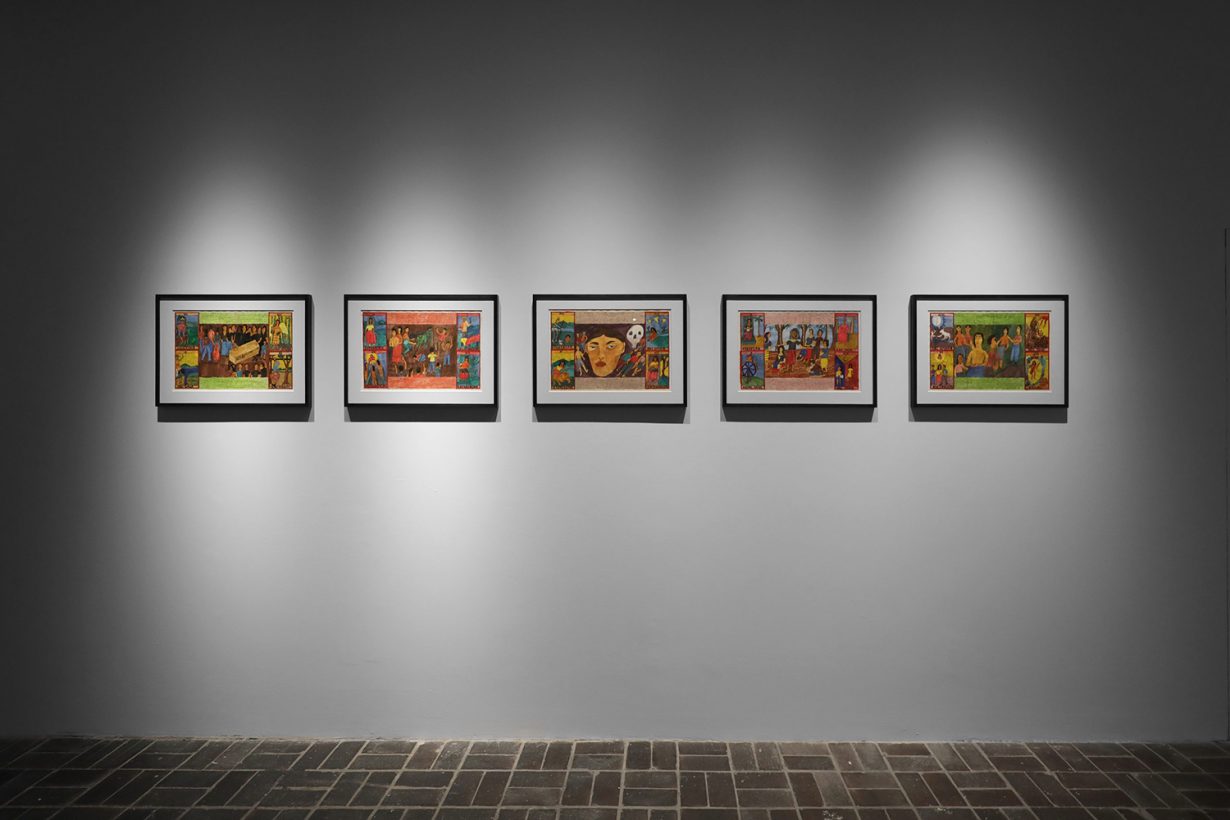 Sara Sejin Chang's video installation Four Months, Four Million Light Years (2020) describes a shamanic healing ritual in the context of the artist's forced adoption (born in Busan, she grew up in The Netherlands) in the aftermath of the Korean War and the colonial attitudes that enabled it. Barcelona-based collective El Palomar's delirious (and strangely erotic) two-channel video Schreber is a Woman (2020) deconstructs notions of binary identities by riffing off episodes from the memoirs (which also inspired Sigmund Freud) of the German judge Daniel Paul Schreber, who, describing experiences including feeling like a woman, was confined to a mental asylum in Saxony in 1894. A series of complex, yet extraordinary works on paper by Brenda V. Fajardo fuse tarot cards, prophetic divinations, the plight and strength of Filipino women, and scenes and texts in Tagalog decrying the ongoing corruption that continues (after multiple colonisations) to dominate life in the Philippines, seemingly in conversation with the work of Doğan and offering something of a bridge between that and the by turns surreal and fantastic paintings of Inuit artist Shuvinai Ashoona.
At the Gropius Bau, the most white-boxey and institutionally formal of the biennial venues, the display takes on a more indexical flow. It opens with Sandra Gamarra Heshiki's The Museum of Ostracism (2018), trompe-l'oeil paintings of anthropomorphic pre-Inca and Inca ceramics that have landed in various Spanish museums through commerce or plunder. Their 'captions' come in the form of pejorative terms for the indigenous peoples of South America that the artist has scrawled on the painting's backs. The work is a little obvious, a little clunky, but sets the tone for a display that seeks to undermine and complexify the relationship of collections and the structures that house them to the more-or-less basic but constantly shifting (or plain shifty) stories they seek to embody, propagate and tell.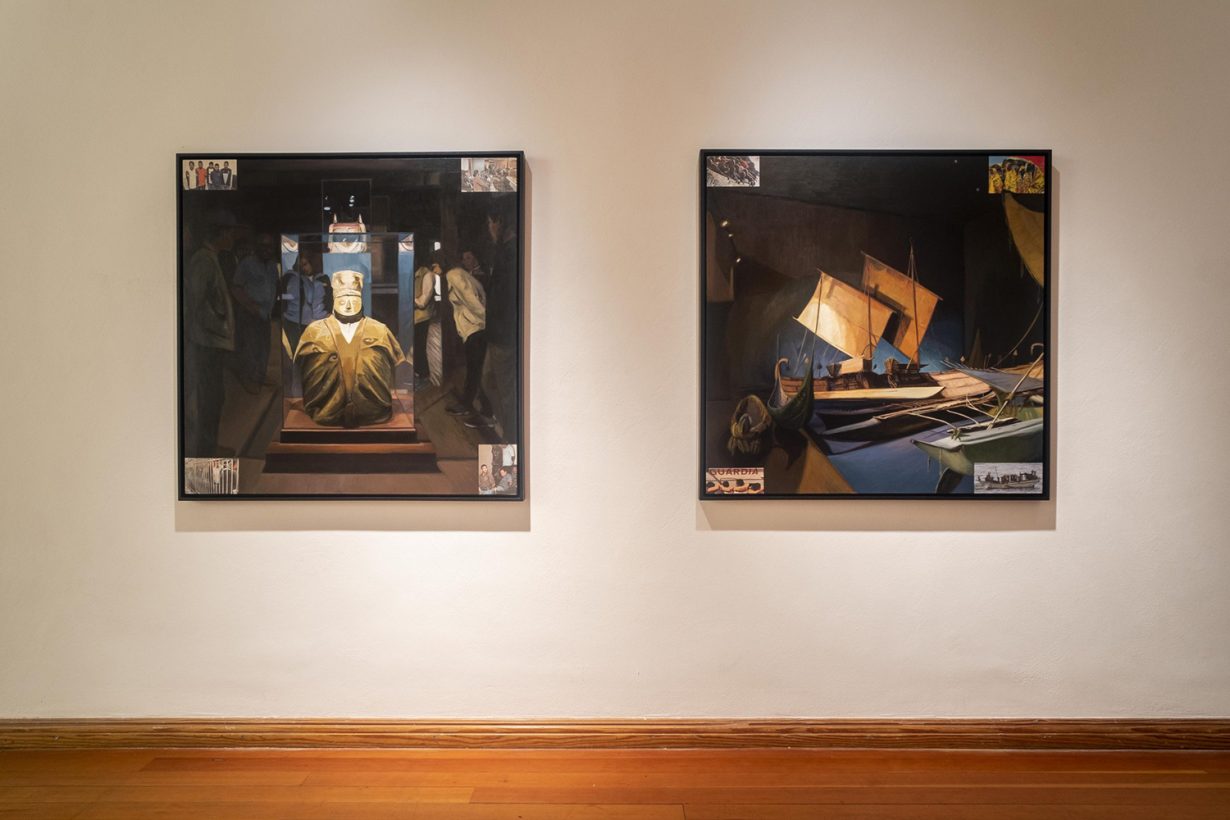 By contrast, Mapa Teatro (a Colombian duo of visual and performing artists) present a more complex ethnofiction in the form of an immersive installation (comprising scenography and video) that revolves around the story of a 1969 expedition (in the year of the Apollo 12 moon landing) – comprising a trader, a fur trafficker and gold digger – and its encounter with a voluntarily isolated indigenous community, and its aftermath (only the gold digger survived, going on to create forgeries of pre-Colombian statues out of industrial debris).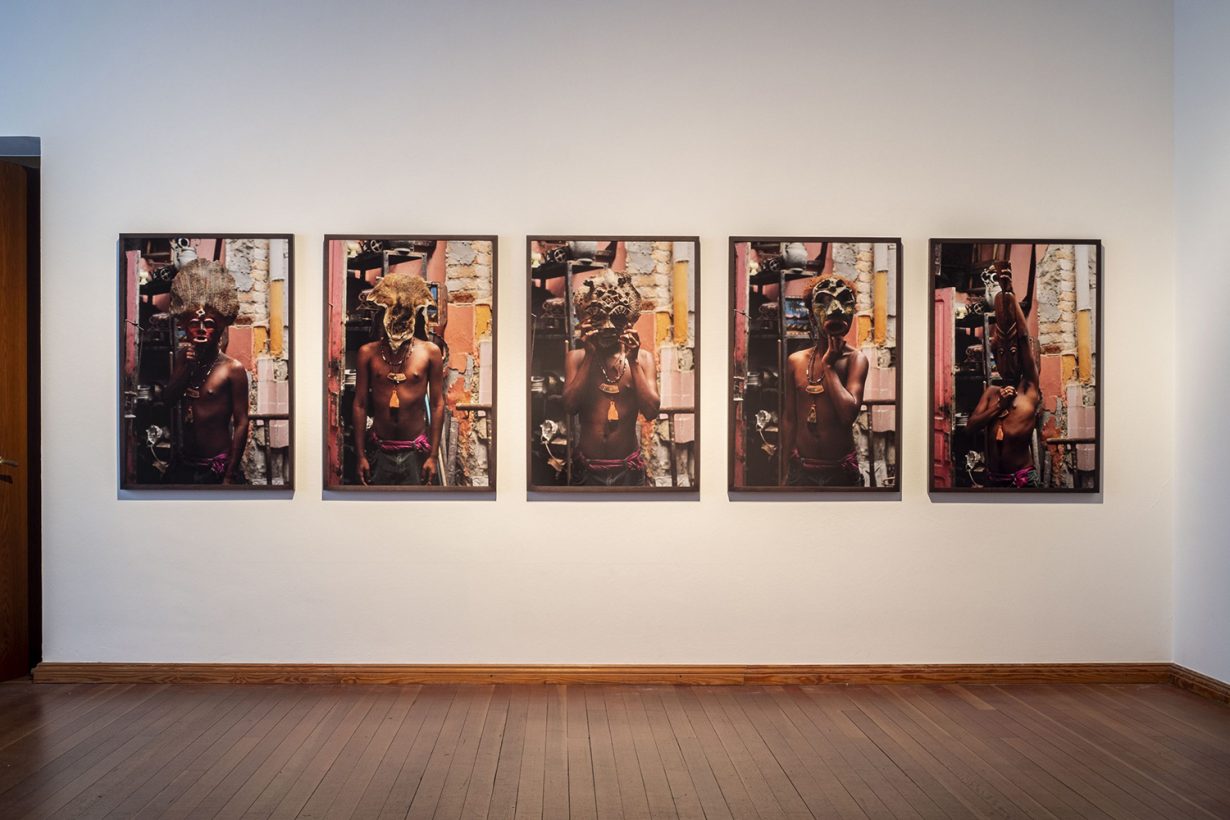 The biennial's overall strategy of echoing continues in the photographs of Castiel Vitorino Brasileiro (No anitquário eu negociei o tempo, 2018), in which she poses, bare-chested in a series of faked African masks found in an antiques shop (the work also echoes The Black Mamba's Land of the Breasted Woman, 2020, an hour-plus-long video at KW that revolves around a 'breast tax' in colonial India). Peppered among such works are a selection of archives, including paintings by psychiatric patients from the Museu de Arte Osório Cesar, Franco da Rocha in Brazil, and works from the reconstructed Chilean Museo de la Solidaridad Salvador Allende, originally assembled from donations by artists from around the world as an act of solidarity with the Chilean people, which was confiscated by the military, then rebuilt by the museum's founders, who were, by then political refugees following the military coup of 1973 (and introduced by a video, in French, featuring writer Julio Cortázar).
While there's a developing sense, as you walk though, of the potential of alternative arts institutions, built, as the Museo de la Solidaridad was, by the people for the people (on the premise that all art is political), there's also a sense in which the process by which the voiceless are given a voice and the silenced speak loudly suggests a formula for biennials and similarly large-scale art events that becomes both cyclical (potentially cynical) and self-sustaining: foregrounding the marginalised and excluded in one biennial leaves others marginalised and excluded for the next. Cracks, after all, tend to breed further cracks. For now, however, this edition of the Berlin Biennale feels like essential viewing and one of its most rich, intriguing iterations to date.
11th Berlin Biennale for Contemporary Art, The Crack Begins Within, Various venues, Berlin, 5 September – 1 November