Featuring Anne Imhof, Nikita Gale, Abdias Nascimento, Rita Ackermann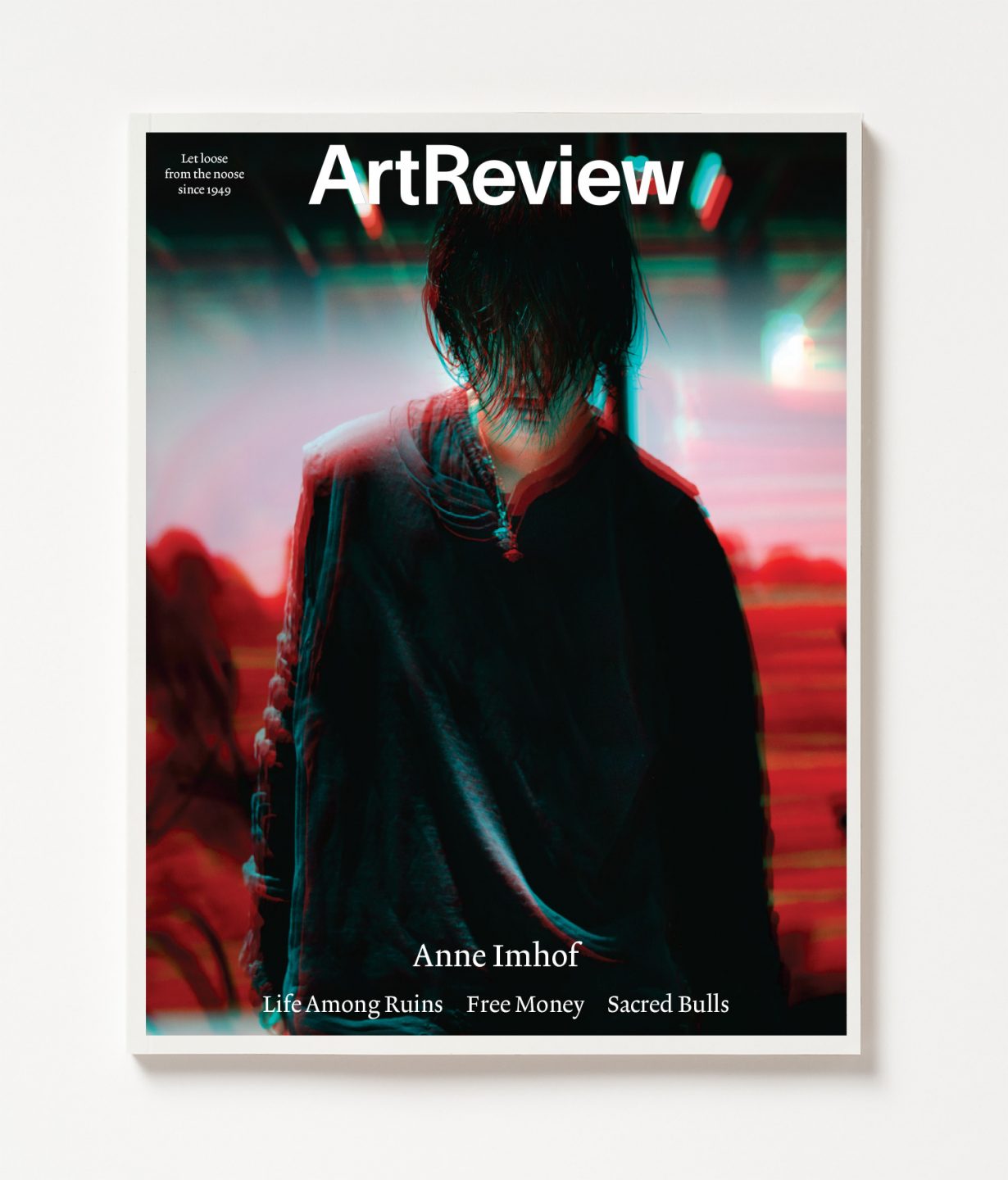 In ArtReview's September issue, Cat Kron profiles award-winning German artist Anne Imhof and 'the smoldering trash heap of cultural citations' that inform her performance works.
Salena Barry looks at Nikita Gale's explorations of climate-change, race, and state control; Oliver Basciano investigates the pioneering work of African-Brazilian artist Abdias Nascimento and his Experimental Black Theatre; Lauren Elkin shares six notes on art and abortion; and Pierre d'Alancaisez considers the unintended consequences of state-provided incomes for artists.
Also in this issue
Benoît Loiseau has a thoroughly middling time at an LGBTQ+ museum, Emmanuel Iduma looks at real and ideal projections of one of Africa's greatest novelists; Phoebe Blatton considers why Polish women's collectives do art fairs better; Ross Simonini interviews Rita Ackermann; and Martin Herbert writes on class in the artworld.
Plus
Reviews from our critics around the world: including Anna Esposito at Gramma Epsilon, Athens; Margrét H. Blöndal at Reykjavík's National Gallery of Iceland; The Condition of Being Addressable at Institute of Contemporary Art, Los Angeles; Giselle Beiguelman at Museu Judaico de São Paulo; Mounira Al Solh at Baltic Centre for Contemporary Art, Gateshead; and John-Baptiste Oduor reflects on the past and future of Afrofuturism.