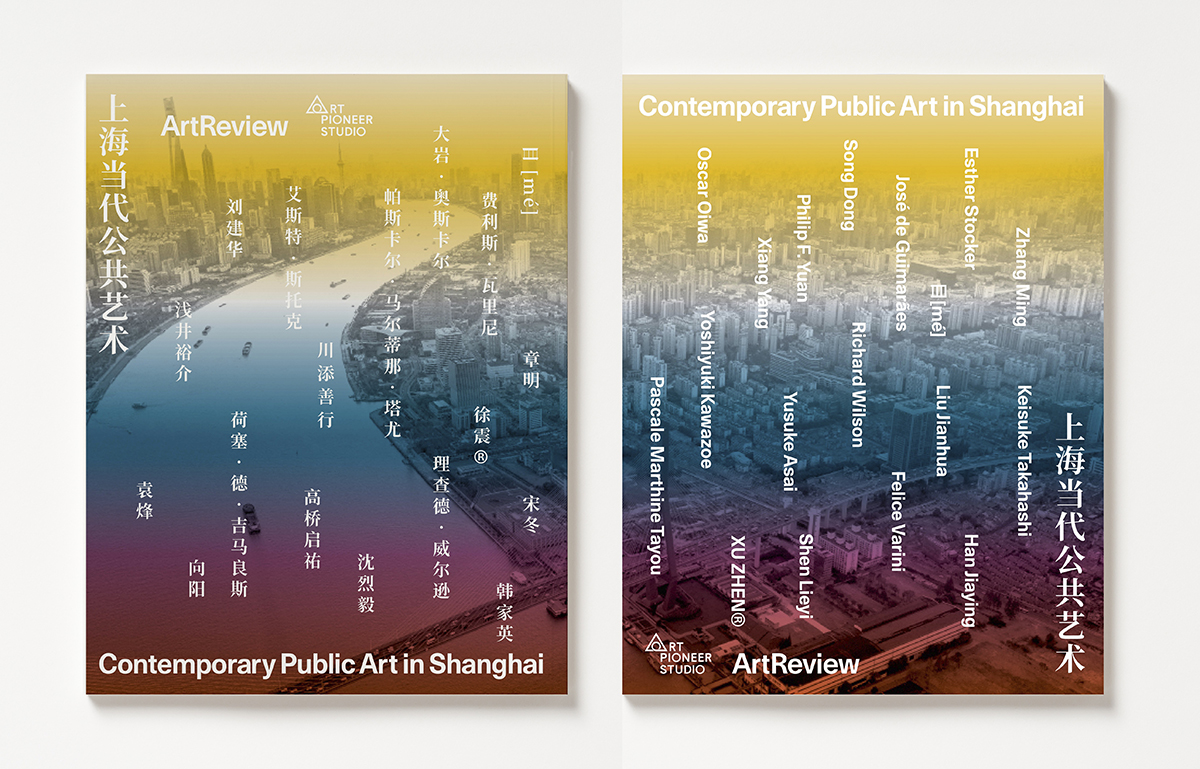 ArtReview was commissioned by Shanghai-based international art consultancy and management company Art Pioneer Studio (APS) to create a special supplement in 2020: 'Contemporary Public Art in Shanghai'. Shanghai Urban Space Art Season (SUSAS, initiated in 2014) is a public-art project for which APS functioned as the primary curatorial team and the general public contractor of permanent public artworks that aim to advance the transformation of Shanghai's industrial waterfront areas into beautiful spaces for residents and visitors to enjoy.
SUSAS began as a biennial exhibition that combined public art and urban renewal as a way of enhancing the public's aesthetic experience of urban spaces. Originally a 'rotating exhibition', SUSAS was deployed by the Shanghai Urban Planning and National Resources Bureau and Shanghai Municipal Administration of Culture and Tourism to areas that were undergoing urban regeneration: in 2015 the exhibition was held at a former hangar in Xuhui West Bund; in 2017, at the 80,000-ton silo of Pudong Minsheng Port.
In 2019 SUSAS was given a permanent home on the Yangpu waterfront, where local and international artists have been invited to contribute artworks that speak to the waterfront's history and residents, breathing new life into the site. The participating artists are: Liu Jianhua, Esther Stocker, Yusuke Asai, Oscar Oiwa, XU ZHEN®, José de Guimarães, Yoshiyuki Kawazoe, Xiang Yang, Shen Lieyi, Richard Wilson, Felice Varini, Han Jiaying, Keisuke Takahashi, Philip F. Yuan, Pascale Marthine Tayou, Song Dong, 目[mé] and Zhang Ming.
'Contemporary Public Art in Shanghai' includes interviews with APS founder Robin Wong and the artistic director of London's Serpentine Galleries Hans Ulrich Obrist, contextual essays that provide brief histories of the city's relationship to public art as well as its development of historically industrial waterfront sites, and profiles of each of the public artworks on display along SUSAS's Yangpu Waterfront site.