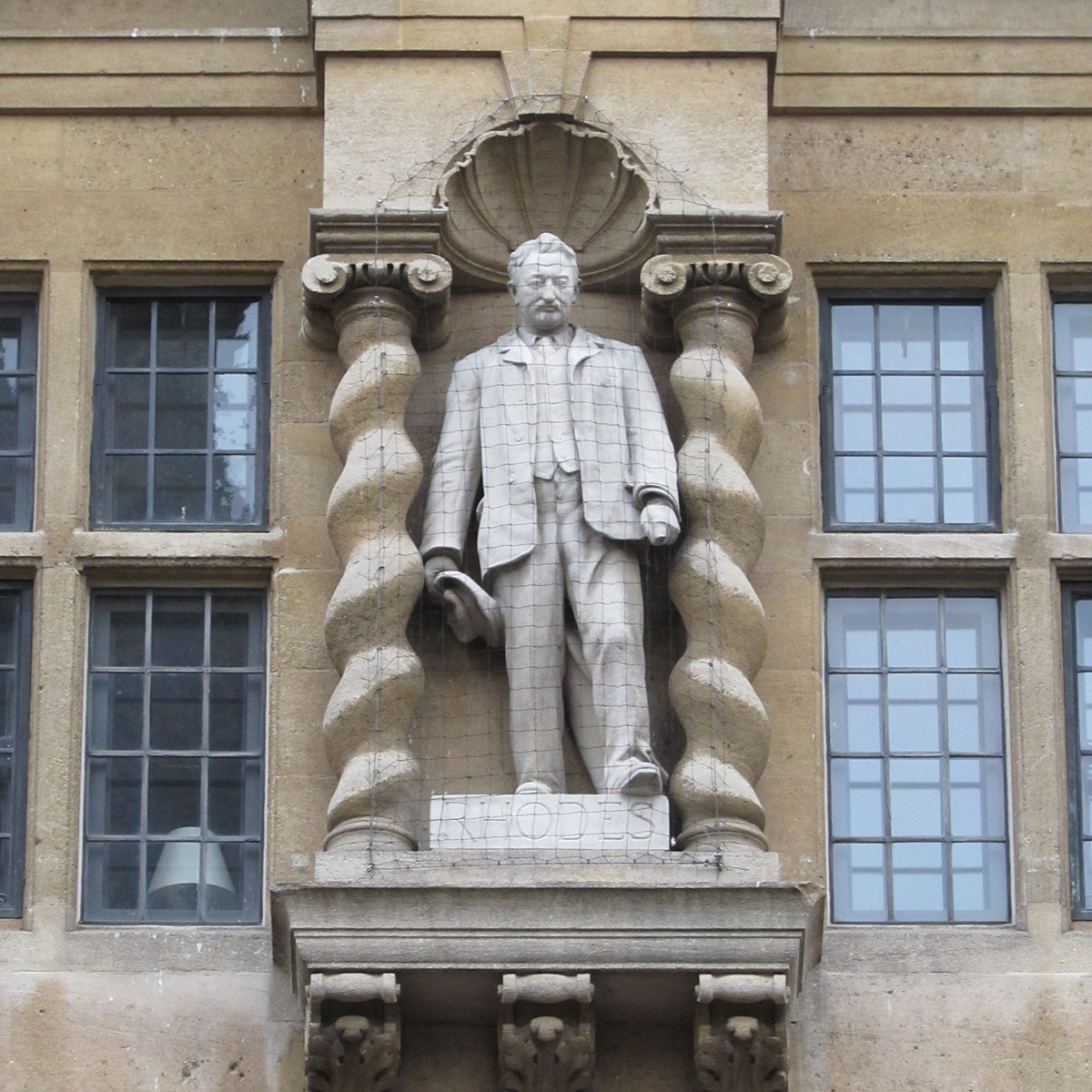 Oxford college backs removal of Rhodes statue
The governing body of Oriel College, Oxford, has expressed its support of the removal of a statue of Cecil Rhodes, currently ensconced in a niche looking onto the city's High Street. The statue, installed in 1911, has been a subject of the Rhodes Must Fall campaign since 2015, which aims to decolonize higher education spaces around the world. The college governors have now expressed their 'wish to remove the statue of Cecil Rhodes' and have voted to launch an 'independent Commission of Inquiry'.
Jewish Museum staff demand greater diversity
Staff at the Jewish museum in New York are calling for greater diversity and transparency in an open letter. The letter, addressed to director Claudia Gould, draws attention to the majority white and upper middle class composition of the museum's staff and calls on her to 'acknowledge the ways systemic racism is replicated within our institution'. The museum has created an internal anti-racist working group as well as instituted board training in diversity and access, in response to the criticism.
Athens Biennale postponed
The 7th Athens Biennale, titled 'ECLIPSE' – co-curated by Omsk Social Club and Larry Ossei-Mensah, under the artistic direction of Poka-Yio – originally scheduled to take place from 25 September to 29 November 2020, has been postponed. 'Being an event in which artists, creatives, cultural professionals and audiences from all over the world meet and interact, the Athens Biennale is now facing the inevitable,' organisers said in a statement. 'Due to the pervading public health and travel restrictions currently in force, the 7th Athens Biennale is postponed to spring 2021.'
Giuseppe Penone makes 660-work donation
Giuseppe Penone is to give nearly 350 drawings to the Centre Pompidou in Paris and a similar number of works on paper to the Philadelphia Museum of Art. The Italian artist is best known for his sculpture and links with the Arte Povera movement, though since 1967 he has produced work on paper using a variety of materials, including pencil, ballpoint pen, watercolour, coffee, India ink, frottage, graphite, rice paper, cardboard, Japanese paper, glossy paper treated with turpentine, charcoal, adhesive tape and leaves. The Centre Pompidou held a retrospective of the artist's work in 2004.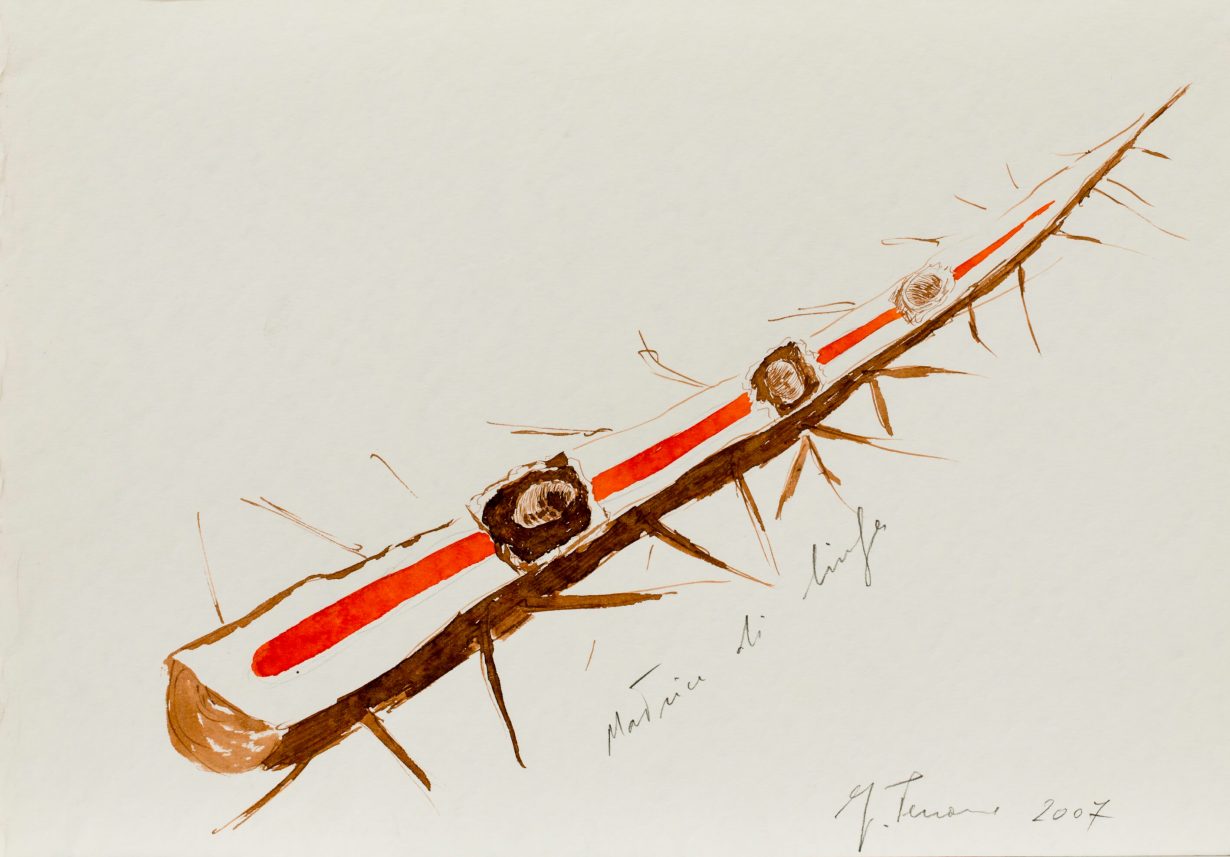 Vandal hits memorial to the Holocaust's LGBT victims
Elmgreen & Dragset's Memorial to Homosexuals Persecuted Under Nazism has been vandalised. The public sculpture in Berlin's Tiergarten consists of a monitor set into a concrete cuboid monument, the screen displaying video of same-sex couples kissing. Witnesses say they saw a cyclist take two bottles from a park bin and and throw them against the memorial, smashing the screen. This is not the first time the work has been attacked: shortly after it was unveiled, in 2008, the screen was also smashed, and in 2019, on Holocaust Memorial Day, the whole structure was daubed in black paint.
Artists are not essential
A poll published by Singaporean newspaper The Straits Times revealed that artists are considered the 'least essential profession', garnering 71 percent of the vote. Artists were deemed less important than telemarketers (69 percent), social media managers and PR executives (61 percent), business consultants (55 percent) and those working in human resources (51 percent). As for the most essential professions in today's society? Singaporeans selected doctors, nurses, cleaners, rubbish collectors and hawkers. The newspaper article included an emoji-style illustrations of each profession, created, presumably, by an artist; in the face of stiff reaction from the reading public, the polling firm behind the survey promptly published an explanation of methodology.
Chris Burden estate sues Indonesian themepark
The estate of artist Chris Burden is suing an Indonesian themepark for copyright infringement. It is alleged that an installation titled Love Light at Rabbit Town, an Instagram-friendly tourist attraction in Bandung, copies Burden's 2008 work Urban Light. Both feature a forest of street lamps arranged in a grid; the American artist's original is installed permanently in the plaza in front of the Los Angeles County Museum of Art. The Burden estate is calling for an apology, compensation and the installation to be removed. Patrico Sticker Room, another backdrop at Rabbit Town designed for selfie-takers, is a white room covered in colourful dots that closely resembles Yayoi Kusama's 2002 work The Obliteration Room, though no action has been taken by the Japanese artist.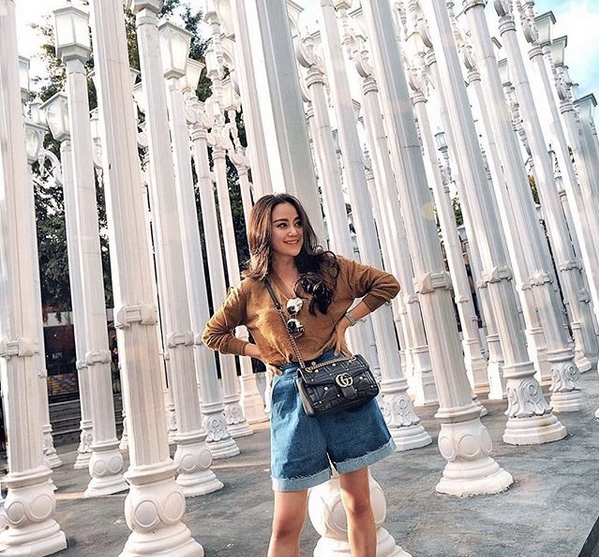 Not Cancelled rolls out additional locations
Not Cancelled, an online platform providing 'digital art weeks', is currently hosting exhibitions, talks and presentations from Toronto, Tokyo and Brazil. On 19 June it will add Barcelona.
Guerrilla artwork by Hank Willis Thomas projected onto US Department of Justice building
Hank Willis Thomas has projected the words of prison inmates onto the facade of the United States Department of Justice building in Washington, DC. The action, which was a collaboration with think tank Incarceration Nations Network (INN), lasted an hour and featured an 11-minute loop of statements from incarcerated people around the world, prisoners whose cramped conditions make them especially vulnerable to COVID-19. Part of the artist's ongoing series The Writing on the Wall, the work comes as the prison abolition movement gains significant momentum within mainstream debate.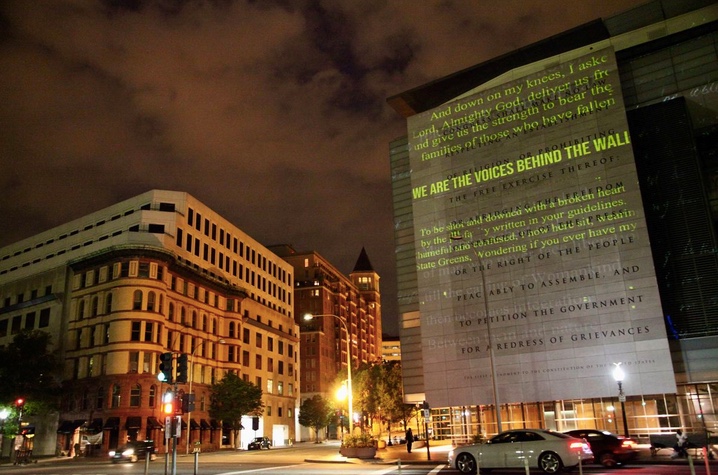 Museum curator spoken to by police over statue tweets
Madeline Odent, a curator at the Royston Museum in Hertfordshire, UK, has been visited by local police after offering advice on how bronze statues might be vandalised. Odent's social media posts came as statues of historical figures linked with slavery have been damaged globally and in some cases pulled down. Odent wrote: 'From an art conservation perspective, it's honestly fine to throw paint on memorials of genocidal racists! Paint is pretty easy to clean off. What would be an absolute shame is if people were to throw certain common household items that can cause irreversible bronze disease.' She added 'Because like, if somebody were to, idk, throw a ton of tomatoes at a bust of a genocidal racist, nobody would probably notice the chemical reaction until it was too late to save the artefact.' The museum say the tweets were sent in a personal capacity.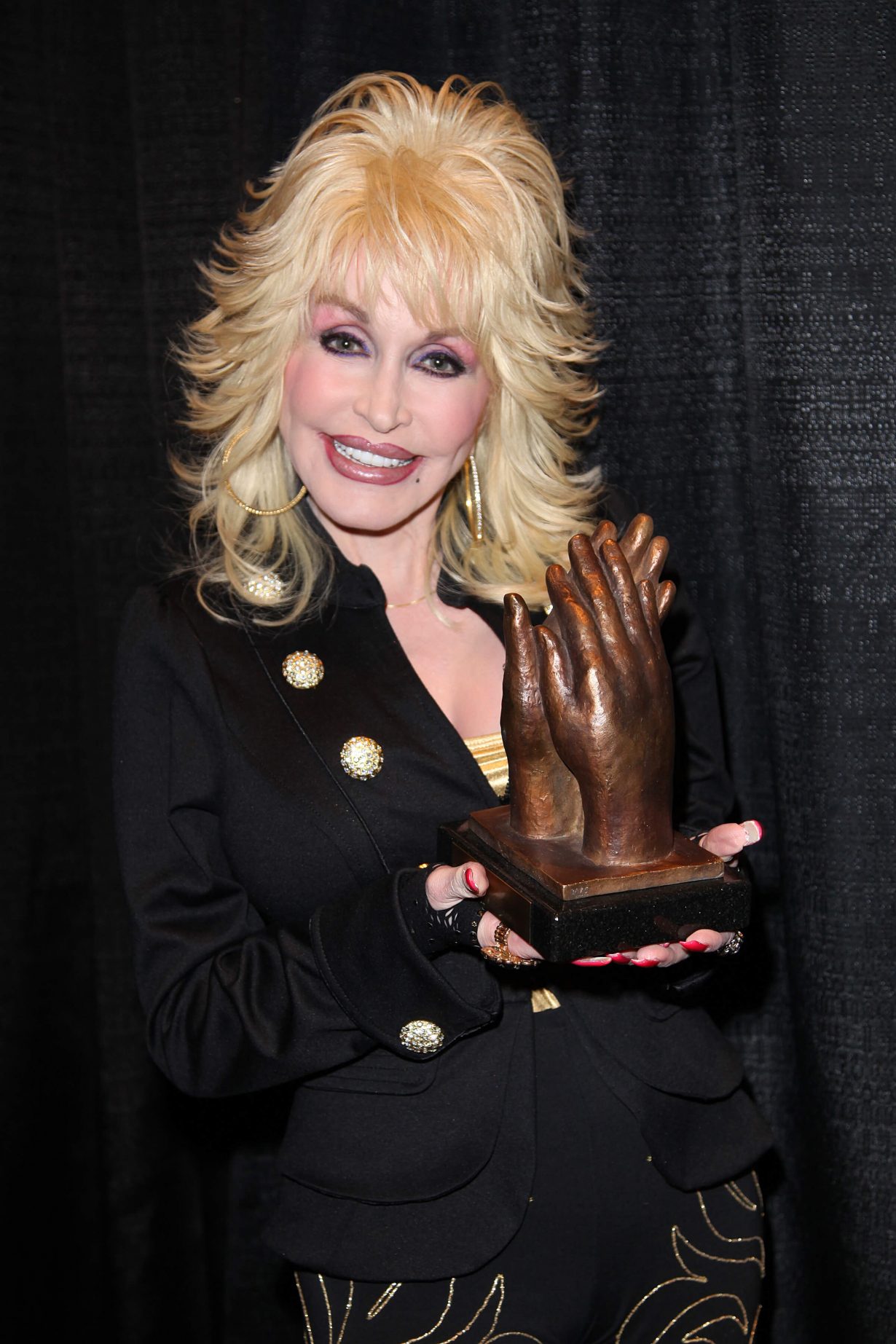 Dolly Parton statue should replace that of Klan wizard, says senator
A statue of former Ku Klux Klan leader and Confederate soldier Nathan Bedford Forrest that has been standing at the Tennessee Capitol building since 1978 should be replaced by one of state singing legend Dolly Parton, a state senator has proposed. Republican Jeremy Faison's idea has been met with enthusiasm, with almost 13,000 people signing a petition in support. Bedford Forrest led a massacre of over 300 black soldiers at Fort Pillow in 1864 and was the Klan's first Grand Wizard in 1867–1869. Parton has sold over 160 million albums worldwide and her philanthropic literacy programme has provided monthly book packages to 850,000 children internationally.
Completed Depot Boijmans Van Beuningen opens for three days
The public will have just three days to see the completed build of Depot Boijmans Van Beuningen – which will eventually house the over 151,000 artworks which the Boijmans Van Beuningen Museum (next door) is not able to show – before it closes again. Visitors will be invited to explore the new building from 25–27 September before it closes again to facilitate the arrival of the Rotterdam museum collection. The institution will open properly in Autumn next year.
Wayne Ngan, 1937–2020
The studio potter Wayne Ngan has died aged 83. Born in Canton, China, he immigrated to Richmond, British Columbia, Canada, in 1951. In 1964 he built himself a house and studio on Hornby Island, living a life in relative isolation, concentrating solely on art and gardening. With work in the collections of the Gardiner Museum, Art Gallery of Greater Victoria, Canadian Museum of Civilization, and the Morris and Helen Belkin Art Gallery, Ngan was best known for his ceramics, although the artist also worked with bronze and oil paint too.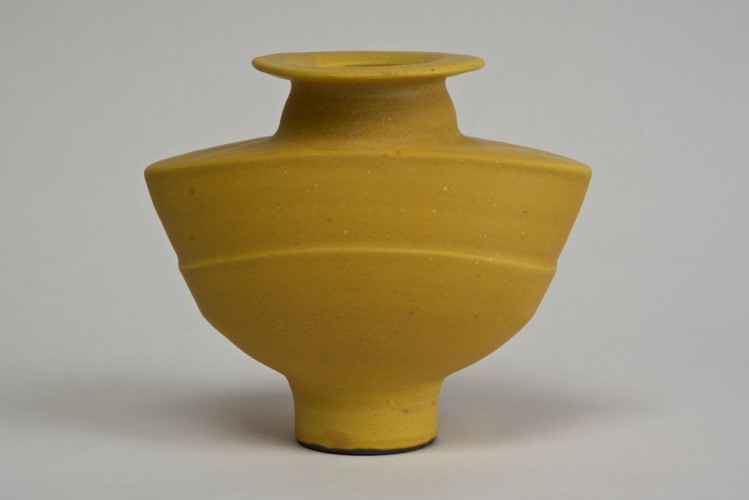 Sonsbeek20→24 artists announced
Curator Bonaventure Soh Bejeng Ndikung has announced the artists he plans to show at sonsbeek20→24 next spring. The exhibition has taken place at irregular intervals in the city park of Arnhem in the Netherlands since 1949. This latest edition will feature Leo Asemota, Sam Auinger, Black Archives, Willem de Rooij, Cheick Diallo, Ndidi Dike, Justine Gaga, Ellen Gallagher, Antonio Jose Guzman, Louis Henderson and João Polido, Kudzanai-Violet Hwami, Yinka Ilori, Anne Duk-Hee Jordan, Mae-Ling Lokko, Ibrahim Mahama, Oscar Murillo, Hira Nabi, Olu Oguibe, Wendelien van Oldenborgh, Laure Prouvost, Raumlabor, Nader Mohamed Saadallah, Mithu Sen, Farkhondeh Shahroudi, Libita Sibungu, Buhlebezwi Siwani, Jennifer Tee, Sunette L. Viljoen, Omer Wasim, Werker Collective, as well as historical works by Stanley Brouwn, Sedje Hémon, Imran Mir, and Abdias do Nascimento. Contributing to the public and education programmes, as well as a temporary radio sttion are Carlos Amorales, Abigail Collins, Family Connection (Quinsy Gario & family), Anneke Ingwersen, Iheb Guermazi, Amal Khalaf, Susanne Khalil Yusef, Robin D.G. Kelley, Richard Kofi, Thokozani Mhlambi, Nastio Mosquito, Alia Mossallam, Farida Nabibaks, Beya Othmani, Marinella Senatore, Ali Tnani, The Saida Manoubia Musical Troupe of Najoua Balti, Christopher Cox, Ananya Jahanara Kabir, Ulrich Krieger, Cecile Malaspina, Kamila Metwaly, Nastio Mosquito, Warren Neidich (founder), Anri Sala, and Greg Tate.