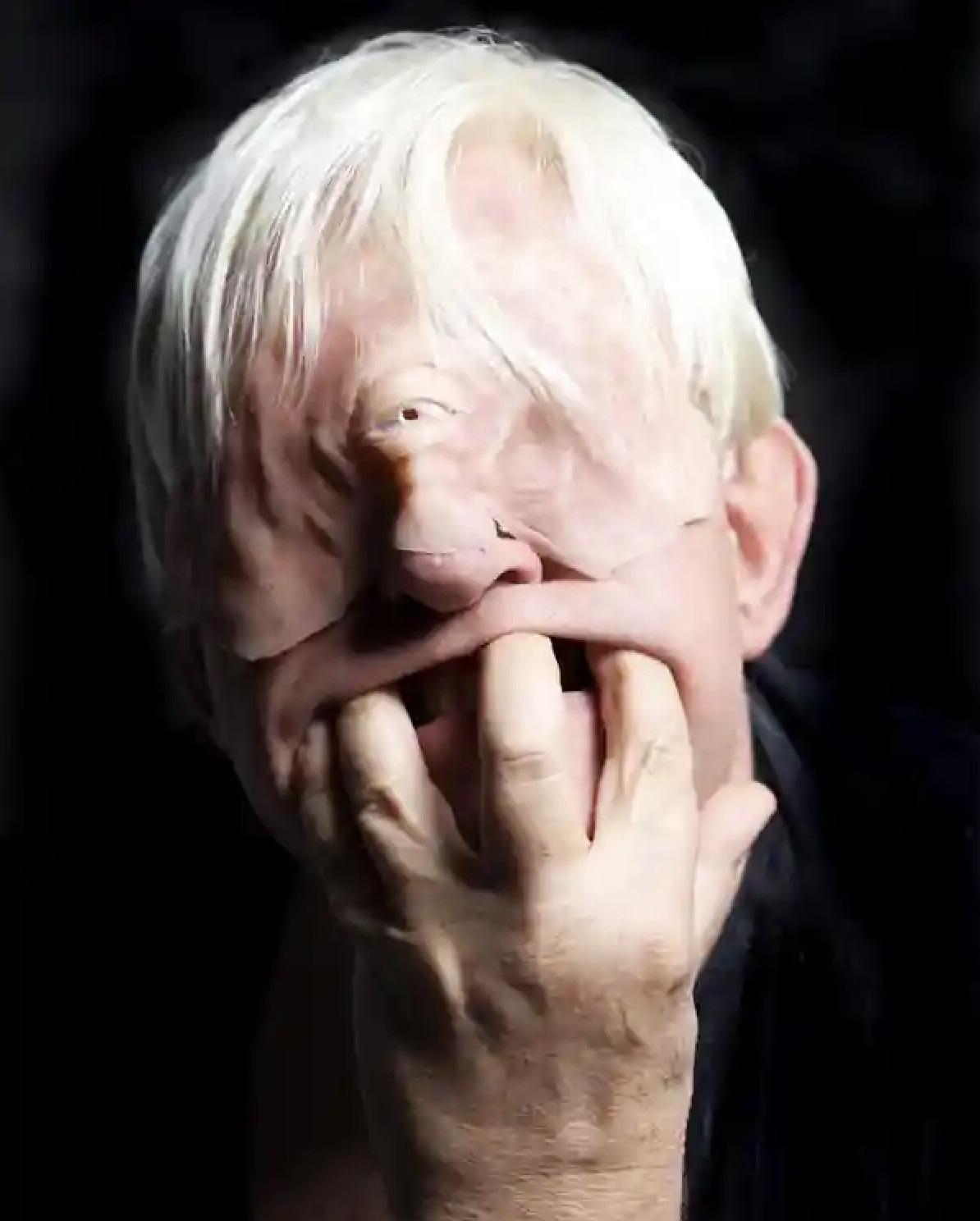 The artist, poet and novelist Brian Catling has died aged 74. A wide-ranging artist working in sculpture, film, photography and painting, Catling, who was also Emeritus Professor of Fine Art at The Ruskin School of Drawing & Fine Art, began exhibiting art from 1975 (having graduated from the Royal College of Art the year prior), and in 1986 presented his first solo exhibition at On Touching, Haunting and Marking A Noble Silent Room held at Leifsgade 22, Copenhagen.
His artwork is perhaps best recognised for its fantastical and magical-realist elements, including the recurring image of a cyclops, which first appeared in the 1990s; often depicted in self-portraits via video, painting and performance, the figure of the cyclops is present in works such as the 1995 performance The Return of the Reforgotten at the Royal Albert Hall, in a series of small-scale egg-tempera paintings shown at Edinburgh's Ingelby Gallery in 2008 and later, in collaboration with David Tolley, a series of photographs for which Catling wore a collection of prosthetic masks to portray different expressions.
Asked in 2015 about his fascination with the mythological being, Catling said, 'It came really from seeing one. In a glass jar. In the Hunterian Museum at the Royal College of Surgeons. It hadn't survived birth or it hadn't been allowed to survive birth. It had one eye and two pupils. It was devastating. Sad, tragic and disgusting; all those things you're not supposed to feel at once but do.'
Catling enjoyed a second career as an author, publishing the first of the dark fantasy trilogy The Vorrh in 2012, followed by The Erstwhile (2017) and The Cloven (2018), citing as his literary influences the writings of Edgar Allen Poe and William Blake. In 2021, French director Lucile Hadžihalilović adapted his 2019 novel Earwig, about a middle-aged caretaker who is charged with looking after a strange young girl who requires a daily implantation of teeth made from ice, into a feature film. That same year, Catling published his final novel Hollow, which follows the journey of a group of mercenaries charged with delivering an oracle to a monastery at the foot of the Tower of Babel – the entire story set within a Hieronymus Bosch painting.
Catling's last solo exhibition was CUDDY at Matt's Gallery, London, in 2019, which the artist described as 'a moment between dream and storage… intimate, clandestine and odd.'