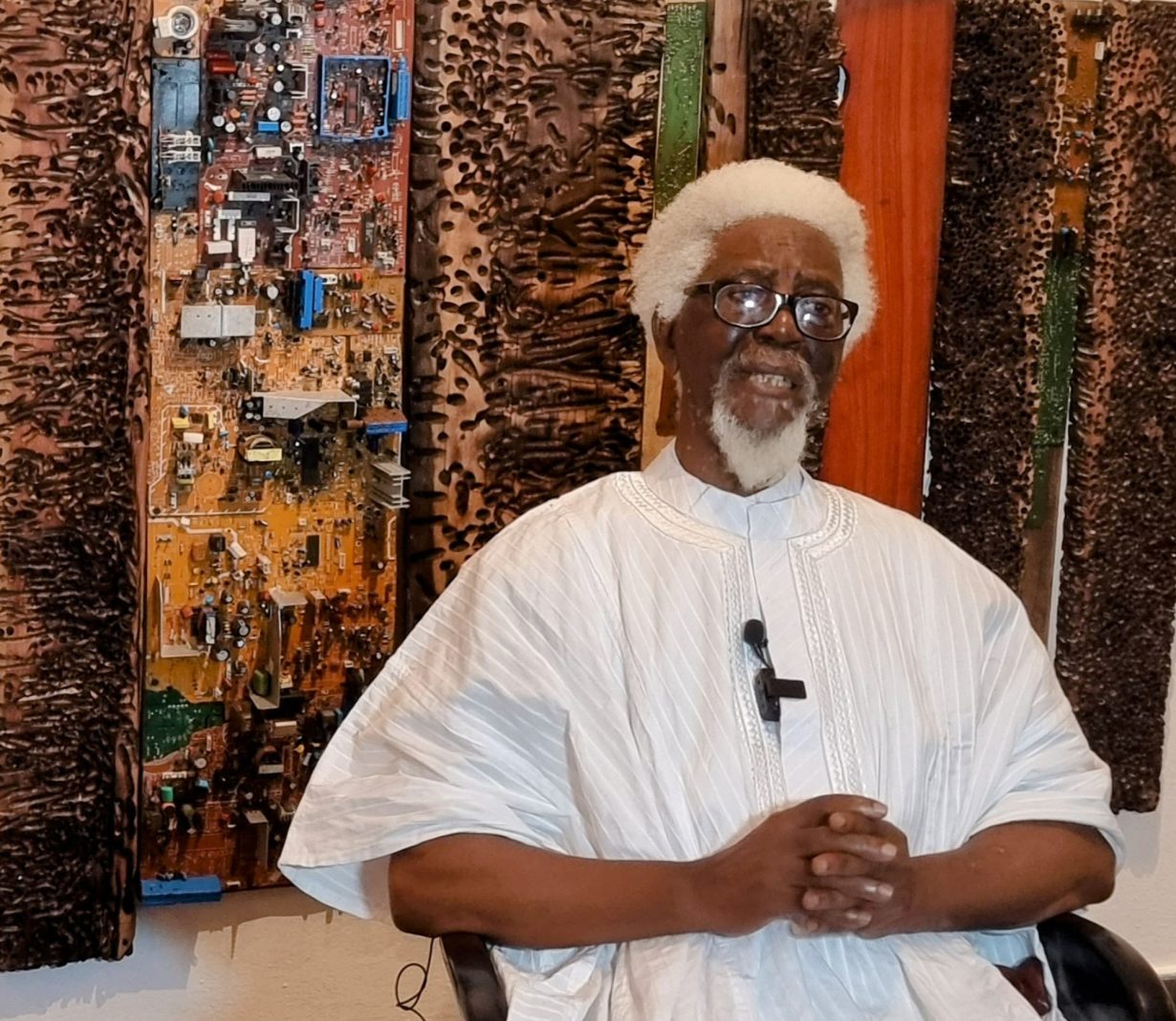 This year's Venice Biennale of Architecture has awarded Nigerian-born architect, designer and artist Demas Nwoko the Golden Lion for Lifetime Achievement.
Born in 1935 to an Obi (ruler) in Idumuje-Ugboko, southern Nigeria, Nwoko is an icon of Nigeria's Modern Art movement. In 1958 Nwoko became a founding member of the Zaria Art Society when he was studying at the fine art department of the Nigerian College of Arts, Science and Technology. He studied alongside Yusuf Grillo, Bruce Onobrakpeya, Uche Okeke and Simon Okeke – also known as the 'Zaria Rebels', to challenge the traditional and Western-centric mode of teaching and experimented on ideas of 'natural synthesis', instead integrating indigenous aesthetics with Western means as an authentic voice in Nigeria's postcolonial modernist movement.
Nwoko's architectural designs are known for their pioneering concerns with environmental mindfulness. Without formal architectural training, Nwoko employed local resources and mitigated modern practices to suit tropical climates, drawing on vernacular architecture across Africa. His designs include the Dominican Institute and New Culture Studio in Ibadan and Oba Akenzua Cultural Centre in Benin City.
'[Nwoko's works] are forerunners of the sustainable, resource-mindful, and culturally authentic forms of expression now sweeping across the African continent – and the globe – and they point towards the future, no mean achievement for someone whose work is still largely unknown, even at home', Ghanaian-Scottish architect and Biennale curator Lesley Lokko wrote in a statement.
The Award Ceremony will take place on 20 May at Ca' Giustinian, headquarters of La Biennale di Venezia.