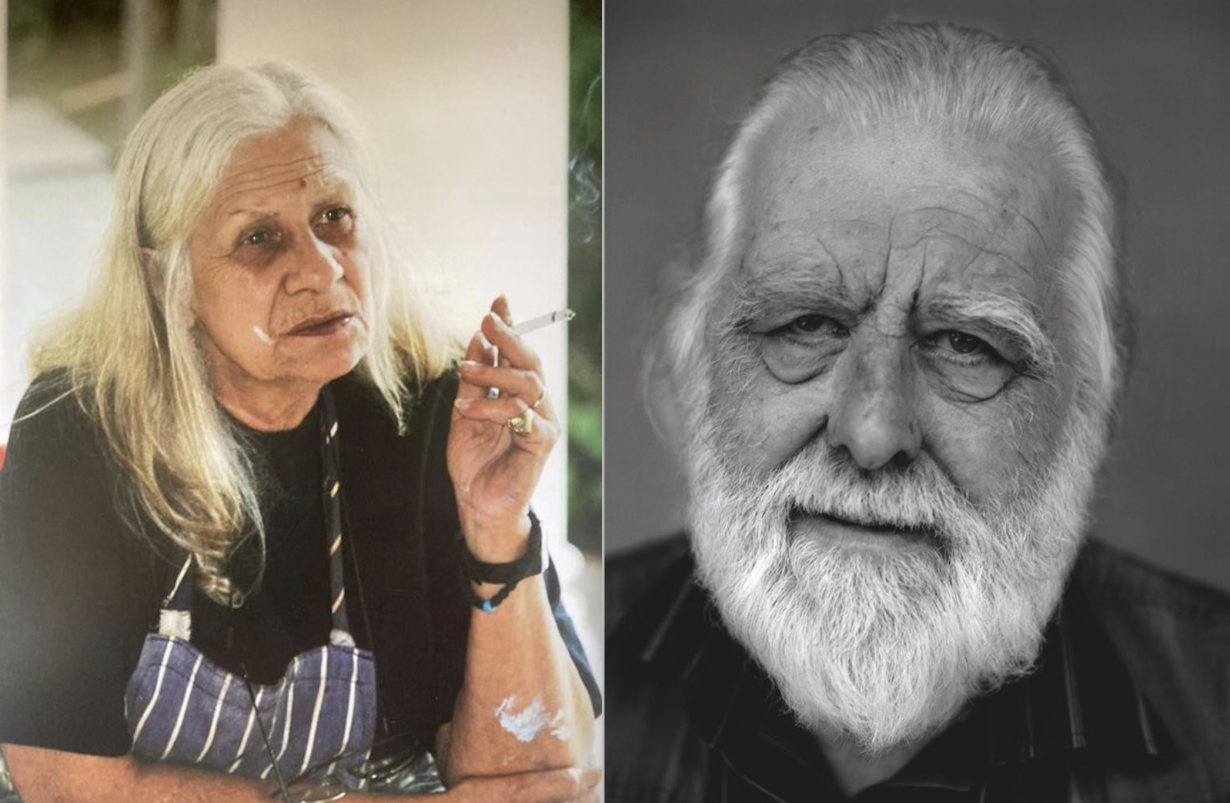 Derek Huggins and Helen Leiros, a married couple who died within days of each other, were two of the most active figures on Zimbabwe's art scene from the 1970s onwards.
Together the pair founded Gallery Delta in Harare, then-Rhodesia, in 1975, a time of sanctions, intermittent conflict and looming civil war. Spread over three rooms on the Manica Road it was intended to offer an alternative space for artists outside the dominant Shona – stone carved sculpture – movement. A courtyard provided opportunities for talks, multiracial theatre and jazz performances.
Initially the pair's aim to promote painting in the country received little traction, but by the 1980s a scene began to develop around the space which included artists Luis Meque, George Churu and Richard Witikani and, later in the 1990s, Hilary Kashiri, Fasoni Sibanda, Ishmael Wilfred, James Jali and Lovemore Kambudzi.
Leiros, who died last week, was amongst those painters. The daughter of a Greek seaman who stayed in Rhodesia after being shipwrecked, she is best known for her murals at the Greek Orthodox Church in Maputo. Her work is also held in the permanent collections of the National Gallery of Zimbabwe, the Cabinet des Estamps and Centre de la Gravure, Geneva and the Museum of African Arts, Paris, among other institutions. She was the first recipient of the President's Award of Honour at the National Gallery of Zimbabwe in 1990 and the recipient of a National Arts Merit Award.
Huggins's death on Monday came just days after his wife's. He was the founding director of the National Arts Council of Zimbabwe (NACZ) in 1975, the same year the couple initiated Gallery Delta, and published Arts Rhodesia and Arts Zimbabwe magazines. Between 1994 and 2002, he published Gallery, an art magazine to which he was also a frequent contributor. He was also the author of numerous short stories, with his fiction appearing in various anthologies. Among the artists he championed were Arthur Azvedo, Cosmos Shiridzinomwa, Luis Meques, Masimba Hwati and Virginia Chihota.
In 2008 Gallery Delta became a foundation, with a group of trustees taking on its overall leadership. It takes just a 25 percent commission on sales and provides interest free loans and bridging finance to artists when it's able.