American liberals fantasize about the Mouse rescuing the world from fascism – but its current brand strategy suggests something rather different
It was less than four months ago (an eternity in Marvel time) when liberal commentators began fantasizing about the most ambitious crossover event in history: that the fight among the US Democratic Party, Florida Republicans, the public education system, anti-'woke' conspiracists, LGBTQ and Black Lives Matter activists, and Fox News would somehow draw in the omnipotent Walt Disney Company (following the corporation's condemnation of the state's 'Don't Say Gay' bill). Faced with a sclerotic Biden administration that seems unable to effectively advocate on its own behalf, much less anybody else's, these liberals imagined Disney (and its lawyers) as the late-entering ally that would finally turn the tide of the culture war in their favour. But despite attacks by the Florida Legislature on Disney's tax status and special self-governance provisions, and a rabid series of attempts to stoke an anti-Disney moral panic in right-wing media, the Mouse has not yet roared – though it did briefly try to ban Democratic Party campaign ads on abortion and guns from its Hulu streaming platform before backing down.
Instead of saving the world from fascism, Disney continues its ongoing domination of mass media. At San Diego Comic-Con last week, the company announced a dozen new projects in its multi-billion-dollar Marvel Cinematic Universe (MCU) franchise alone, among them Captain America: New World Order, Daredevil: Born Again, Thunderbolts, Fantastic Four, Avengers: The Kang Dynasty, and Avengers: Secret Wars, alongside several other still-untitled projects, with release dates scheduled through the end of 2026. This ambitious schedule seems to bullishly ignore multiple indicators that the franchise may be finally reaching its limit in terms of oversaturation and viewer fatigue: Ms. Marvel (2022), the most recent Disney+ television series, has reportedly had the lowest viewership of any of the MCU television series on the streaming service thus far; Doctor Strange in the Multiverse of Madness (2022) and Thor: Love and Thunder (2022) faced strong backlash from both critics and Marvel's most devoted fans, with Love and Thunder's record-setting second-week box-office drop-off registering dissatisfaction among a more general movie audience.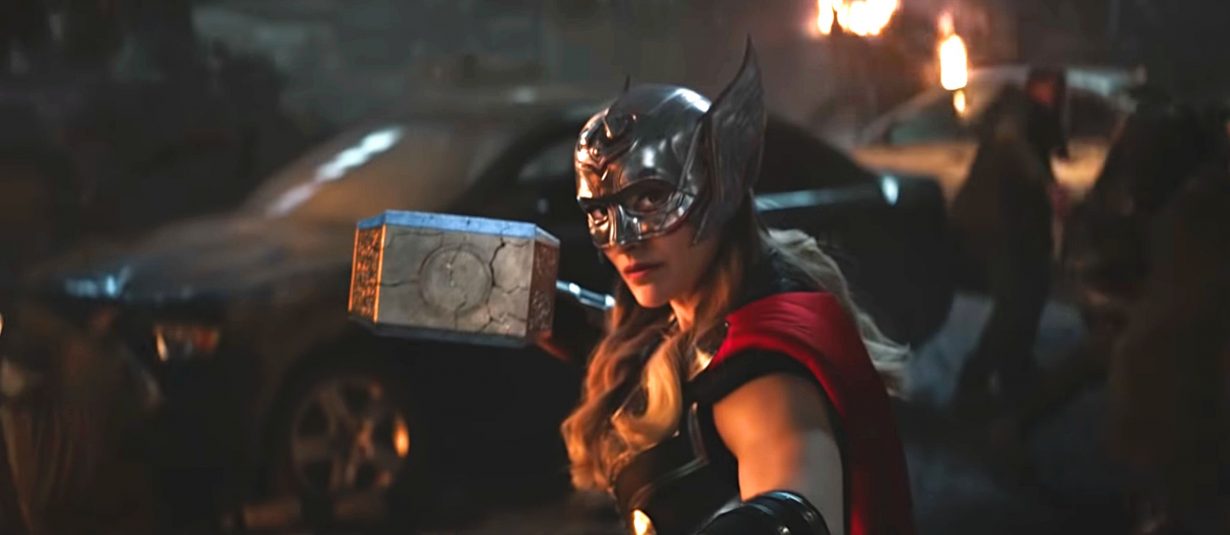 There are undoubtedly multiple explanations as to why the films in the MCU's post-Endgame 'Phase 4' have struggled to match the franchise's earlier sky-high box office records, including the ongoing COVID-19 pandemic (now in its own Phase 4!) and a shortened window for theatrical exclusivity that sees films heading to streaming services much faster than they have in the past. The MCU is also, one hesitates to remember, fourteen years old this year; it would be remarkable if exhaustion weren't beginning to set in by now. Still, it can't be denied that the narrative decisions of the franchise have grown somewhat inscrutable, not just frustrating viewers but betraying the spirit of intricate interconnection that made previous versions of the MCU so successful with audiences and generated a self-perpetuating hype machine for every upcoming project. Unlike the 'Infinity Saga', a twenty-three-film slow burn paying off eleven years of story in a mostly satisfying crescendo, in the time-travel and multiple-universe plots of the 'Multiverse Saga' the accumulation of narrative no longer matters in the same way.
It's no secret that the script for Doctor Strange in the Multiverse of Madness was developed with little knowledge of what would happen in either WandaVision (2021) or Spider-Man: No Way Home (2021), both of which were originally supposed to follow it – and without director Sam Raimi having seen more than a handful of MCU movies before taking the helm, much less all of WandaVision – with the result that the film seems almost completely sealed off from the larger storyworld. This is especially true for an ill-used Wanda Maximoff (Elizabeth Olsen), who ends WandaVision in a space of serenity and repentance, only to be revealed as a vengeful and remorseless madwoman mere minutes into Doctor Strange 2. The film is simply never able to rise past this weak, inherently misogynistic premise, which amounts to (as Angelica Jade Bastién reviewing in Vulture put it): what if there was a 'crazy bitch'? (It probably didn't help that major set-pieces were filmed without the actors having ever met each other, much less having ever been in the same room, or that a culture of severe overwork and labour exploitation has led to a sharp, noticeable decline in the quality of Marvel's visual effects since Endgame.)
Doctor Strange in the Multiverse of Madness actively penalizes the viewer for having devoted hours with Wanda and Strange across Marvel's previous films and TV shows, or caring about either of their stories – and when the story ends, the film once again immediately hurls its characters into some new bonkers adventure before the credits have even stopped rolling. Meanwhile, Thor: Love and Thunder's plot involves depression, terminal cancer, and Gorr the God-Butcher, a father grieving the onscreen death of his daughter from starvation and dehydration who is then cursed by a malevolent sword and seeks to brutally murder anyone who claims to be a god. And yet it suffers from much the same insubstantiality: it's incredibly silly; most jokes don't land; the film bears the visible scars of a contentious intra-corporate disagreement over precisely how gay it was allowed to be; and I defy anyone to explain whether Gorr the God-Butcher's plan was revolutionary class war or genocidal race-hatred, or why we should care about whether Thor succeeds in stopping him from reaching the One-Use-Only Wish Machine at the Centre of the Universe. (Spoiler: he doesn't stop him, but it turns out not to matter much in the end.)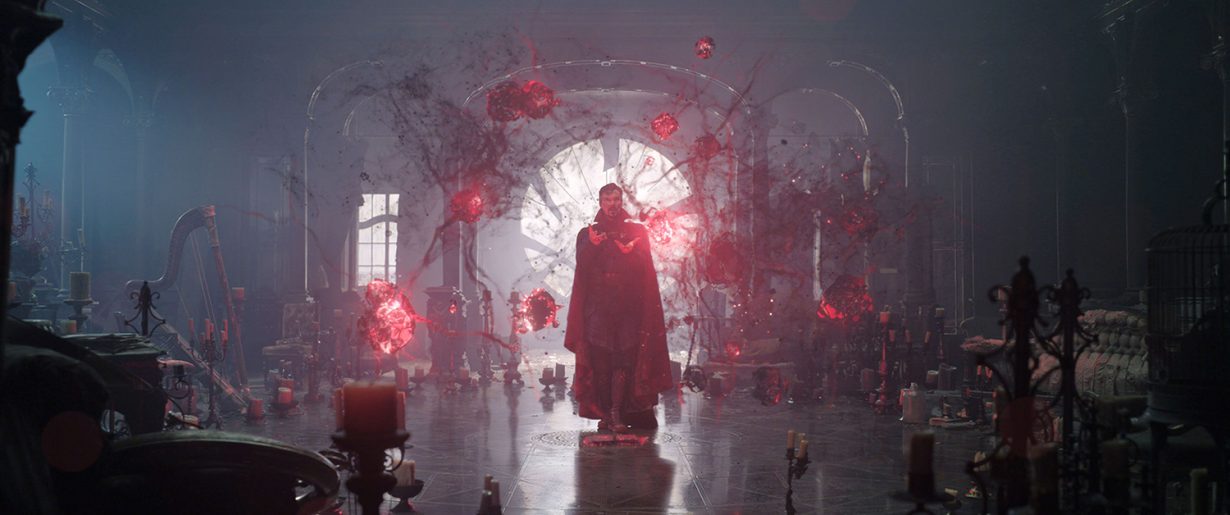 Even a die-hard leftist cultural critic like myself – with over a decade of training in how to find whatever I hope to find in any given cultural text – would be stymied by any attempt to make sense of the franchise's politics. Love and recommitment to family are the only thing that can give meaning to an uncaring universe in Love and Thunder, Ms. Marvel, and Black Widow (2021), but also the thing that drives Wanda to madness in Doctor Strange in the Multiverse of Madness, and the thing that keeps trying to kill you in Shang-Chi and the Legend of the Ten Rings (2021). The key to society's problems is compassion (Spider-Man: No Way Home, 2021) but also wanton violence (2021's Hawkeye, 2022's Moon Knight). Power is bad (Eternals, 2021) but also good (Eternals, 2021). Can the world be better than it is now, or even different in any significant way? Not if the new Captain America has anything to say about it.
To ask whether the MCU has a political or ethical 'meaning' is still in some fundamental way to ask the wrong question; as so often in the endless on-rush of franchise fiction, each text simply exists in a moment of suspension awaiting its undoing in the next entry in the series, for which it serves as advertisement. (That five-second sting of the theme from the X-Men cartoon you just heard won't pay off till at least 2025. Stay tuned!) Faced with diminishing returns, and a once-captive audience growing restless and glancing at the exits, Disney's current brand strategy is to flood the zone: there are still four more major Marvel features to be released in theatres and on Disney+ this year alone. With a schedule this packed, the Mouse won't be baited into fighting in our petty little culture wars, or into making some clear socio-political statement it might later be held accountable for. I'm afraid if we're going to beat back fascism, we're going to have to do it all on our own.