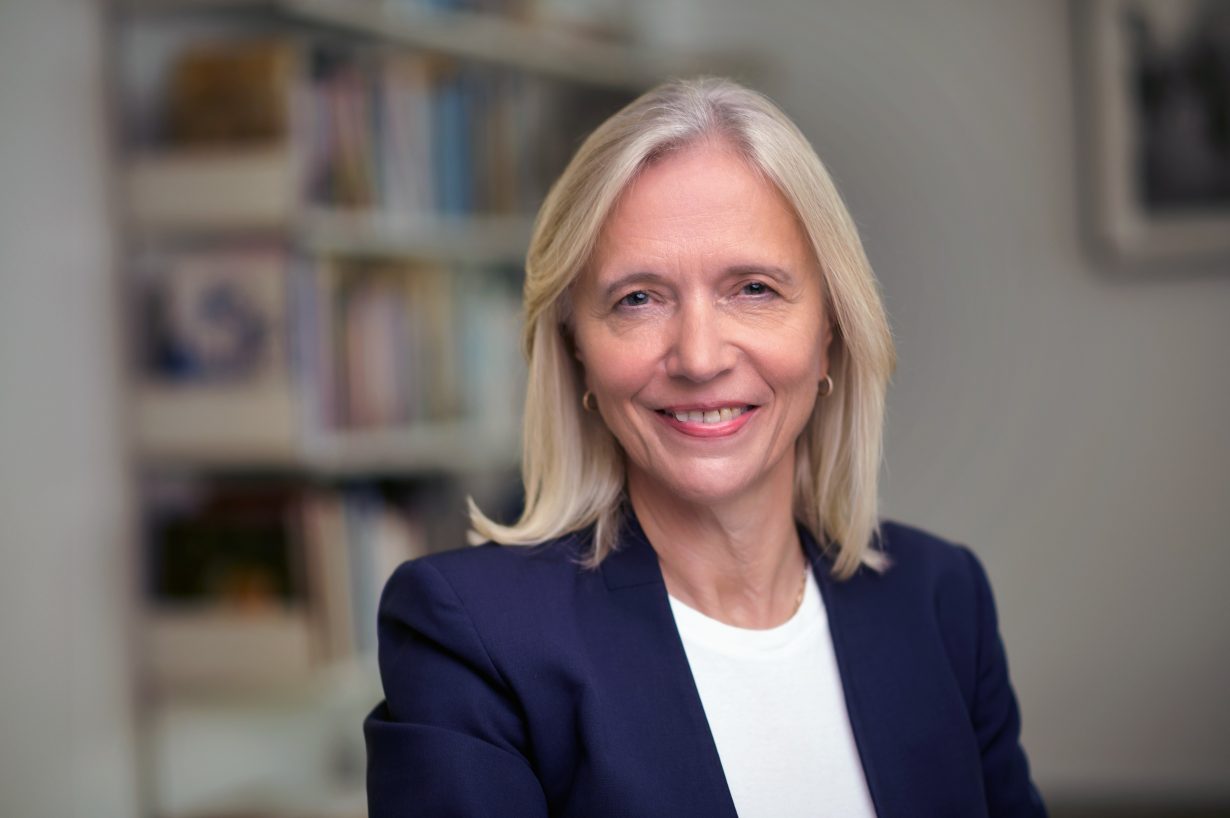 Dr. Mariët Westermann has been appointed director and CEO of the Solomon R. Guggenheim Museum and Foundation, the first woman to lead the museum group since the institution first opened the doors to its Frank Lloyd Wright building in New York in 1959. She will be overseeing overseeing the foundation, the museum in New York, as well as the Peggy Guggenheim Collection in Venice, the Guggenheim Museum Bilbao and the future Guggenheim Abu Dhabi. Westermann comes to New York from her current role as vice chancellor of NYU Abu Dhabi, a position she has held since 2019. She replaces Richard Armstrong, who announced last summer that he will be retiring from his role as the Guggenheim's director after 14 years at the helm.
Chair of the Solomon R. Guggenheim Foundation Board of Trustees J. Tomilson Hill remarks that 'Dr. Westermann brings a unique set of qualities and experiences to this critical role—a wide ranging world view, experience in navigating multiple stakeholders and critical issues across geographies, all rooted in a deeply held belief in scholarship, excellence, and the power of arts and culture to inspire and connect.' The choice is, the New York Times wrote, 'something of a surprise', as she is not a professional museum director, but the statement from the museum clearly emphasises a relationship to art and culture. In the past, Dr. Westermann was executive vice president at the Andrew W. Mellon Foundation, which funds major cultural institutions and was the director of the Institute of Fine Arts at NYU. She is an art historian by training with a PhD from the Institute of Fine arts.
Dr. Westermann stated in the press release that she sees joining the Guggenheim as a great honour, describing it as 'a unique institution with a beautiful mission dedicated to modern and contemporary art in four distinctive museums on three continents. Each of the museums exists to create opportunities for anyone to engage with the transformative and connective power of art and artists, from New York to Bilbao to Venice to Abu Dhabi.' She will have to contend with the delays to the opening of the Abu Dhabi branch, proposed to open in 2017 and now scheduled to open in 2026, following years of criticism over labour conditions on the site. In New York, the institution has also seen turmoil with a curator decrying a work environment that enabled racism, the removal of the Sackler name from the education centre, and a unionising drive in the curatorial department that took years to approve.
She takes on her new role on 1 June 2024.