'I felt like I'd been asleep for a week, in a good way'
All the staff manning Dreamachine – an immersive art project billed as 'exploring the limitless potential of the human mind' and installed in London's Woolwich Public Market – the day I visited made me think of fairies or elves. I don't mean that in a gendered way – it wasn't just women working there – more that they all had sparkly eyes, bright smiles, soft, syrupy voices, and an otherworldly aura of tranquility. They radiated benevolent calm as they explained, at the entrance, that we had to take our shoes off and store them, with our phones and bags, in the lockers provided before padding through to the exhibition room. They smiled brightly as they said we could borrow plastic socks if we didn't want to venture to the toilet in our real socks.
They made chipper small talk as we waited on foam stools in a cavernous activity centre that reminded me of school PE lessons and Laser Quest birthdays while our group assembled. When everyone arrived we were given grey fleece blankets and led into the Dreamachine itself. It is a circular room containing a circle of reclining chairs, all facing a light source positioned in the center. We were advised to sit in such a way that a crease down the middle of our chairs would run down the center of our backs, so that each of our heads would be positioned between the pair of speakers which flanked the top of each chair.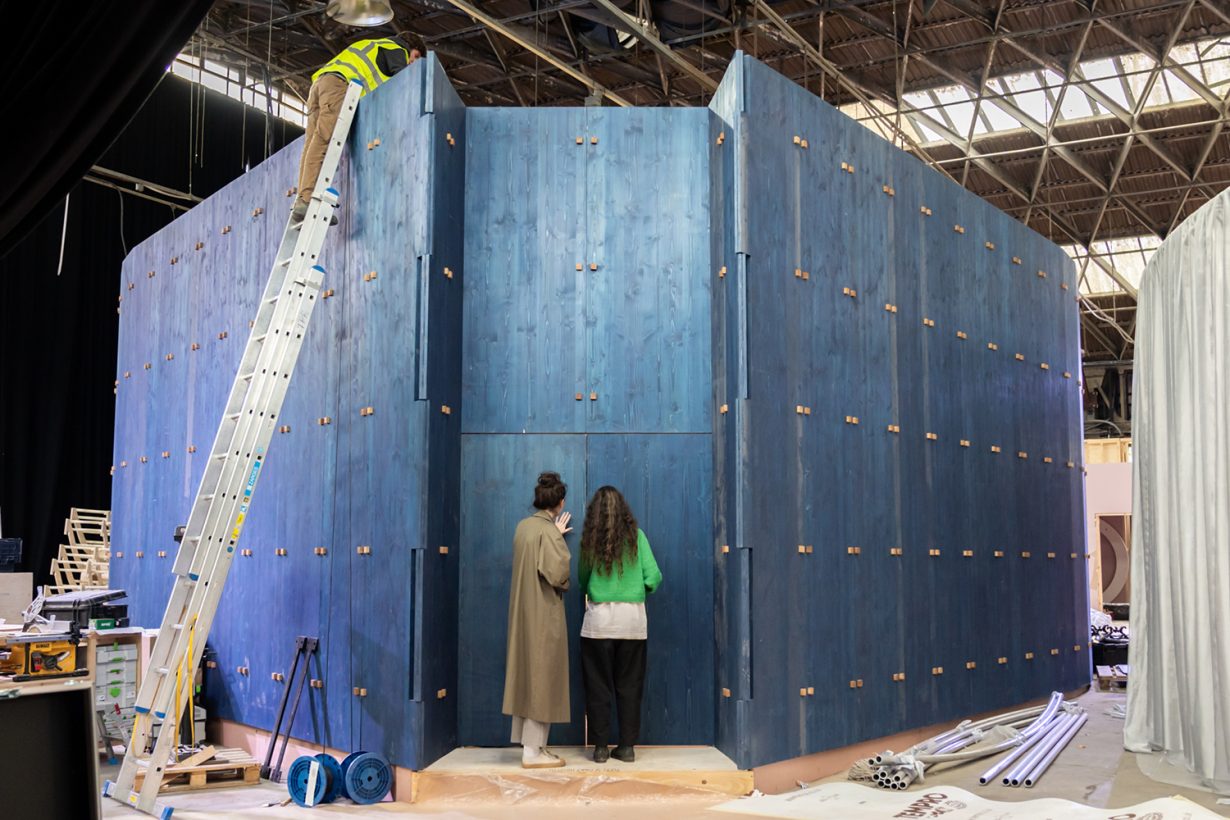 Various fairy staff members wandered around the room offering constructive criticism to correct the head position of anyone who didn't understand that last instruction. Then came the eye masks. We were told to put these on, but not over our eyes, just on top of our heads so that we could pull them down to cover our eyes easily if we needed to. There were no specific instructions for the blankets so everyone freestyled with theirs. I watched the middle-aged man across the room from me determinedly wrap himself into a tight cocoon. Then we all lay back and closed our eyes.
The member of staff who was guiding our session explained that the Dreamachine uses flashing white light to engender visual hallucinations. Everyone in the room experiences the same external stimulus: bursts of white light. But, through our closed eyes, we all see different patterns and colours form. Whatever we see is individually constructed by our own minds, but the experience of seeing it surrounded by a room full of people makes the enjoyment collective: the Dreamachine has a clear parallel to psychedelic drugs.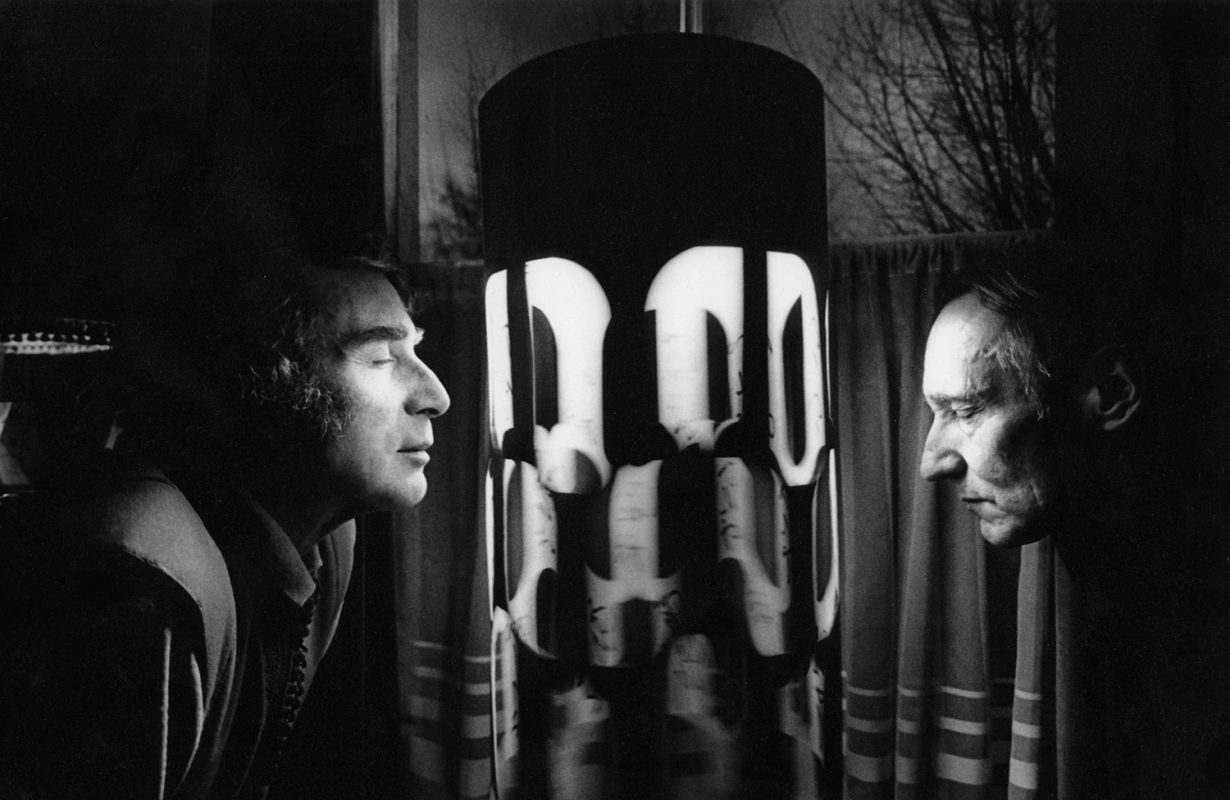 The premise is based on an invention from 1959 by an artist named Brion Gysin, whose homemade device used flickering light to create kaleidoscopic patterns in the mind of the viewer. He thought it could replace the TV in every home in America, and instead of the passive consumer experience of mass-produced content everyone could create their own cinematic experiences. In the decades since, a warped version of Gysin's vision has come to pass. On social media we have (almost) all become boutique content creators, making unique entertainment to rival television. But where Gysin's ideal was empowering and transcendent, social media is often deadening.
Inside the Dreamachine I saw horizontal planes of orange light split into beams in a rainbow of colours running from orange to green, separated by lines of black. Then this became a rainbow lattice. Then it curled in on itself and was a spiral. Then it was as if I was moving through a field of static coloured planes. Then there were splashes of colour. Oranges and then blues. It was hard to keep track of it all, and I didn't really want to. I thought all the thoughts you think on drugs and ignore the rest of the time, about the meaning of consciousness and going to live off-grid in the woods and whether my cats can feel love and so on. I didn't think once about emails or the cost of living crisis or the news. It was genuinely engrossing. When it ended I felt like I'd been asleep for a week, in a good way. Everyone in the room was blinking and smiling. The fairies led us through to a room where we could do colouring and quizzes to explain our experience to ourselves. Everyone in my session enthusiastically settled down with their crayons and iPads.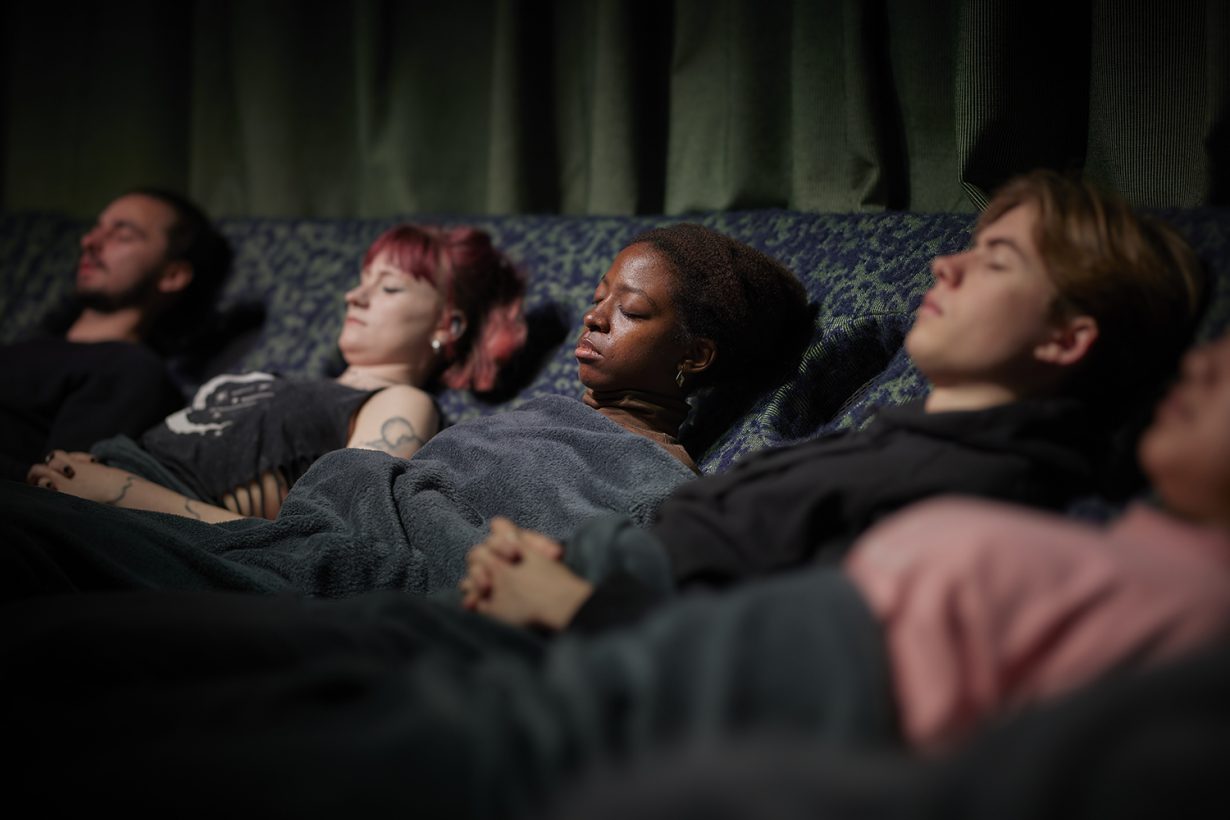 It would be easy to make fun of the Dreamachine. Being earnest about psychedelics or saying things like 'the limitless potential of the human mind', as the marketing copy does, is inherently corny. And the project was part of the 'Festival of Brexit', although this has now been rebranded as UNBOXED. You could probably cast it as a sinister attempt to undermine the primacy of subjectivity as it relates to the Brexit vote, or something, if you wanted. But really it's a wonderful experience.
It has a serious team of neuroscientists, artists and designers – including Jon Hopkins (who composed the accompanying music) and architectural collective Assemble – behind it, directed by Jennifer Crook. If it wasn't already clear, I consider the day-to-day staff who man the Dreamachine exemplary. I'd compare the experience more readily to an afternoon at a spa than to another art exhibition. But who would argue that a free afternoon at a spa is a bad thing?
When I had finished my quiz and my colouring I asked one of the staff if I could leave. "Leave whenever you want," she said, smiling brightly. "We aren't holding you prisoner." As I sat on a rattling train on my way home, trying to answer emails in the patches it spent overground, I wondered if being taken prisoner would have been such a bad thing.
Dreamachine, at Woolwich Public Market, London, until 24 July, and at Temple of Peace, Cardiff, until 18 June. Touring to Edinburgh and Belfast later this year.