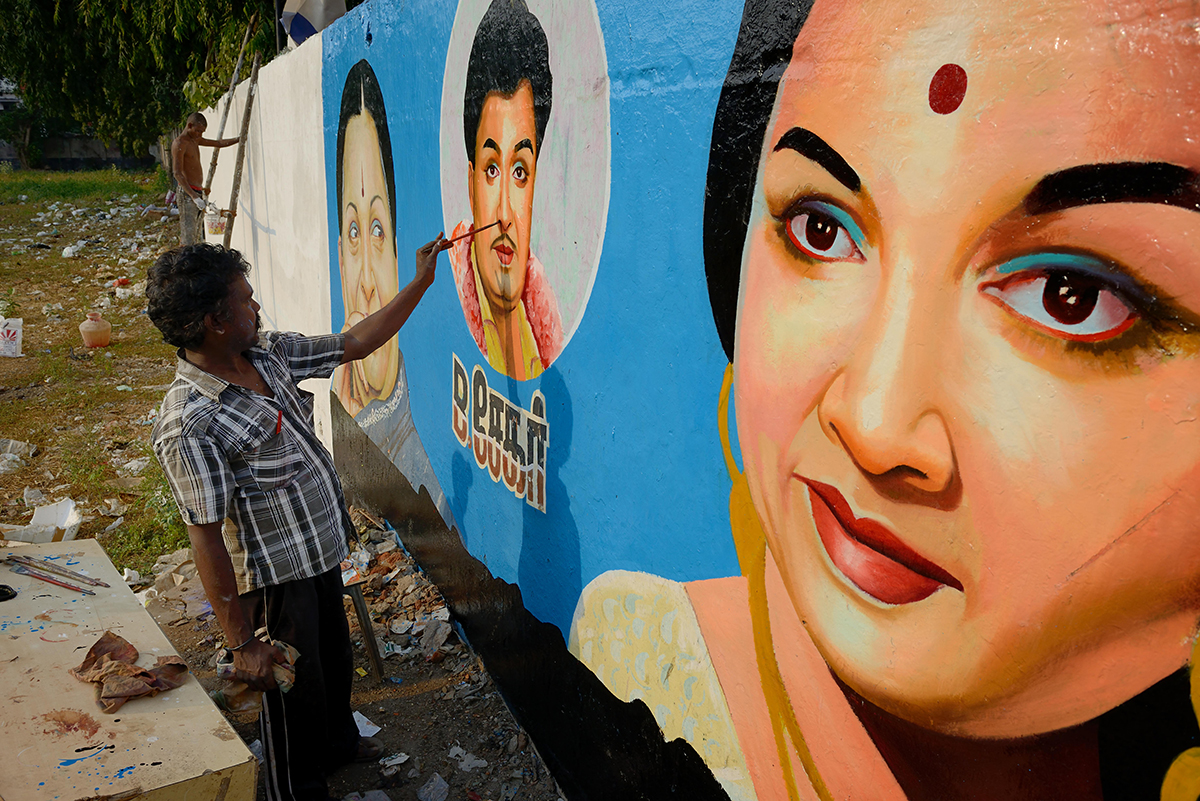 Ka. Naa. Subramanyam (1912–88), popularly known by his initials – Ka. Naa. Su. – was a Tamil writer who began his writing career, in both Tamil and English, even while he was undertaking his graduate studies. He went on to learn French, German, Spanish and Swedish languages, and was instrumental in translating writers like Knut Hamsun, André Gide and Pär Lagerkvist into Tamil. He moved among the highest echelons of global literature: he was close friends with writers like Raja Rao and Aldous Huxley; during a visit to Paris, when Ka. Naa. Su. was short of funds, he stayed with Albert Camus for a few months at the Frenchman's insistence. By the time of his death, Ka. Naa. Su. had written about 25 novels in Tamil. Half of them remain unpublished.
I have mentioned previously that in India the vast majority of writers cannot survive solely on earnings from his or her writing. While publishing in English-language periodicals (particularly after his move to New Delhi in 1965) did bring him some money, Ka. Naa. Su. did not have any supplemental income. Despite his renown, his existence was precarious. He was known to enquire daily of his wife if the mailman had arrived, as he waited for money order payments for his writing in Indian magazines and American literary journals. Friends of the writer recall how, during a stay in Chennai, Ka. Naa. Su., when he could not afford shoes, would walk barefoot to the American Library on even the most scorching of days.
Born into an affluent family (his father was a high-level government official), Ka. Naa. Su., if he had wished, easily could have settled for a top position within the British colonial administration; or he could have simply written fiction in English alone, as had been his father's wish. Like most Indian fathers, Ka. Naa. Su's had encouraged his son to realise his own unfulfilled dreams, in this case to be a writer, more specifically a writer in the English language. Consequently he had introduced his son to world literature at a young age.
During the 1930s, not many in Tamil Nadu welcomed the idea of conversing or writing in Tamil. The well-educated congressmen who participated in the freedom struggle delivered their speeches in English alone. Even today in Tamil Nadu people consider speaking in English a matter of social status, and there is, without doubt, a great irony in the fact that it is the state's elite upper class that is the biggest culprit in accepting and propagating this ongoing subjugation. Rumour has it that during the Second World War, fearing Germany's imminent capture of the state capital, Chennai, members of the local 'aristocracy' even contemplated learning German. So much for so-called valour!
At the beginning of his career Ka. Naa. Su. did write primarily in English, in accordance with his father's wishes. But once he got the taste of contemporary Tamil literature, especially at a time when it was in its golden age (from the 1930s through to the 1950s), he began to split his output, writing fiction in Tamil, and literary criticism and other nonfiction in English. And breaking his father's heart in the process. Novels, short stories, poems (written under the pseudonym Mayan) – the sheer quantity of his output is mind-boggling. I doubt that any Tamil writer has matched it.
When Ka.Naa.Su. died, in 1988, his son-in-law could not find space for all the books he had collected over his lifetime. There were 55 quilt boxes (these boxes, around 90cm wide and 120cm high, were a regular feature of households in Delhi, where the weather can get cold) full of these books. Unable to find a place to store these boxes, Ka. Naa. Su's son-in-law handed them over to a publisher. One of the boxes contained the writer's unpublished novels; another, all his published newspaper clippings. Thirty-two years have passed since Ka. Naa. Su's death and still no one has read those unpublished novels. These days the Tamil literary world remembers him only as critic for his articles in magazines. It's beyond ironic.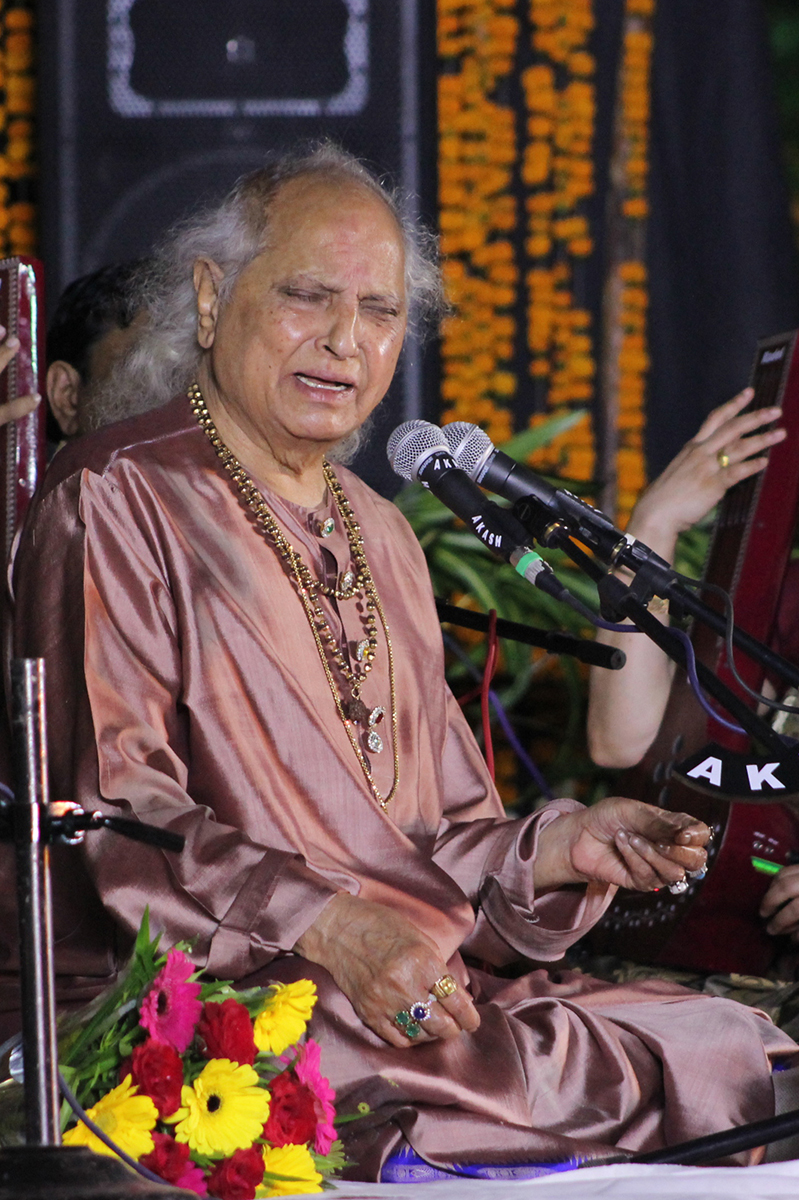 Why is this? For me the answer is simple: Tamil cinema. Where cinema is a mere entertainment in most societies, in Tamil Nadu it is a religion. Its stars are demigods. This past September, when well-known playback singer (his songs are lip-synced by actors in popular movie musicals) S. P. Balasubramaniam (known as SPB), who, for reasons of language (he sang in all four of the South Indian languages, although primarily in Tamil and Telugu), didn't even understand many of the songs he sang, died after being treated for COVID-19, the outpouring of grief (from India's prime minister downwards) was staggering. But what more should one expect from a nation where, if their favourite star's movie does not do well at the box office, so-called fans subject themselves to self-immolation? In 2011, following the overwhelming success of the party run by actress-turned-politician J. Jayalalithaa in local elections, one diehard fan (here that phrase has a literal meaning), a mother of two, cut out her tongue and offered it to the goddess at Veerapandi Gowri Mariamman Temple in Theni, in fulfilment of a vow to do so should her idol be granted victory.
And yet how could I not vent about writers who mourned, cried and wrote moving, yet utterly over-the-top tributes to SPB? 'We have lost our soul; we have lost our…' etc. Why, I wondered, had the recent death of a legendary Hindustani musician, Pandit Jasraj (who, while he contributed to a few film soundtracks, was more active in the classical music world), not provoked the same outpouring of grief? Why had those writers never bothered to utter a word of condolence when brilliant literary figures like Na. Muthusamy and Sa. Kandasamy breathed their last? That was it. I had touched a live wire.
Everyone – common folk and writers – forgot about mourning the death of the singer and diverted their anger towards me in print and on social media. The trash talk that followed was beyond imagination – most of them wishing me death. One individual got more specific and said that I should rot to death. If the opportunity had arisen I've no doubt that actual violence would have followed.
My friend Abhilash Chandran, a Tamil writer and professor in English at Christ University, Bengaluru, recently wrote:
'A couple of years ago, when I assigned a translation task, 32 students translated M.T. Vasudevan Nair's book in Malayalam to English. Some Hindi students translated 25 short stories of Premchand. All these students chose the stories on their own for translation. But Tamil students did not even know a Tamil story to pick and translate. Unfortunately, they did not even know a pulp writer. I picked a couple of stories from contemporary literature and assigned it to them myself. While other students were quite prepared, Tamil students didn't know anything beyond movies.'
'Cine-Gods' still rule in Tamil Nadu. If I outlive them to give a send-off, there is no way I am going to keep my mouth shut. Even if it would be better to go to Maasai Mara National Reserve and spend time among the lions than to stay here and die a gruesome death.
Translated from the Tamil by Vidhya Subash
Charu Nivedita is a writer based in Tamil Nadu