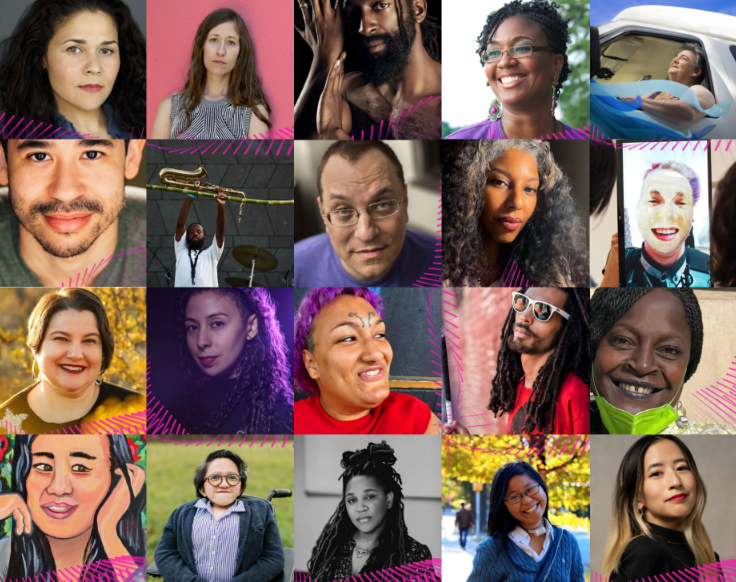 The Ford Foundation and the Andrew W. Mellon Foundation have announced the new class of Disability Futures Fellows for 2022.
The fellowship had its inaugural year in 2020, awarding $50,000 of unrestricted funds to twenty visual artists, filmmakers, writers and performers that included filmmaker Tourmaline, a documentarian of queer histories, journalist and activist Alice Wong, and 2019 Whitney Biennial alumnus Christine Sun Kim.
'Institutional structures have not served disabled artists in the past', said Emil Kang, Program Director at the Andrew W. Mellon Foundation, on the fellowship's founding. 'Disability Futures is the result of listening, collaboration, and humble engagement and we at Mellon are pleased to recognize and support these outstanding artists.'
This year's grantees include Alison O'Daniel, a visual artist and filmmaker. Andrew Berardini described in 2013 O'Daniel's works as 'metaphors, not stand-ins for sound but sound for the soundless, with texture and movement and colour giving utterance to objects, scoring together a symphony things'. JJJJJerome Ellis is an American musician, composer and poet, whose name is styled with multiple 'J's as a reflection of his stuttering. Khadijah Queen, in further keeping with the vein of multidisciplinarity, is a professor, visual artist and writer, most recently of Anodyne (2020) and I'm So Fine: A List of Famous Men & What I Had On (2017).
The full list of new fellows is the result of a year-long research and selection process, nominated by disabled practitioners to 'increase the visibility of disabled creative practitioners across disciplines and geography and elevate their voices individually and collectively'.
The Fellowship's official statement continues: 'This cohort of creatives is exceptionally diverse, with an emphasis on disabled practitioners who have been further marginalized by racism, sexism, and heterosexism. The fellows were nominated by their peers to both honor legacies of achievement and elevate emerging artistry and ideas. They span multiple generations and practices, ranging from choreography to filmmaking to architecture to design. They come from established cultural centers, like New York and the San Francisco Bay Area, but also hail from smaller communities like Hopkins, Minnesota, and Burlington, Vermont.'
The announcement of this class of fellows comes at the end of Disability Pride Month on the anniversary of the 'Americans with Disabilities Act', which prohibited discrimination against individuals with disabilities.