Diego Rivera was 'too much of a clown', Alexander Calder 'a great dancer' – intimate conversations between the artist and curator reveal an extraordinary life
By the time the artworld caught up with Venezuelan artist Luchita Hurtado, she was ninety-seven. Two years later she was dead. But in that space of time her work was propelled onto the international scene through solo shows at London's Serpentine Galleries, the Los Angeles County Museum of Art and Hauser & Wirth's international network of gallery spaces (the artist having joined its roster after her London retrospective).
And yet Hurtado had been, for almost a century, very much a part of the artworld, rubbing shoulders with some of the leading figures of twentieth-century avant-gardes in 1930s New York, Mexico City during the late 1940s and California later. Man Ray took her portrait; Duchamp gave her a foot massage; Frida Kahlo was a friend; she had tea chats with Agnes Martin; and met the likes of Judy Chicago and Miriam Schapiro when she joined LA's Council of Women Artists. The work she produced throughout her life traces some of those influences (the Surrealists, perhaps more evidently; she notably shared their taste for Pre-Columbian objects, which she collected), and yet the breadth of her output and radical experimentation suggest that there was a freedom to be gained away from the heart of the culture industry.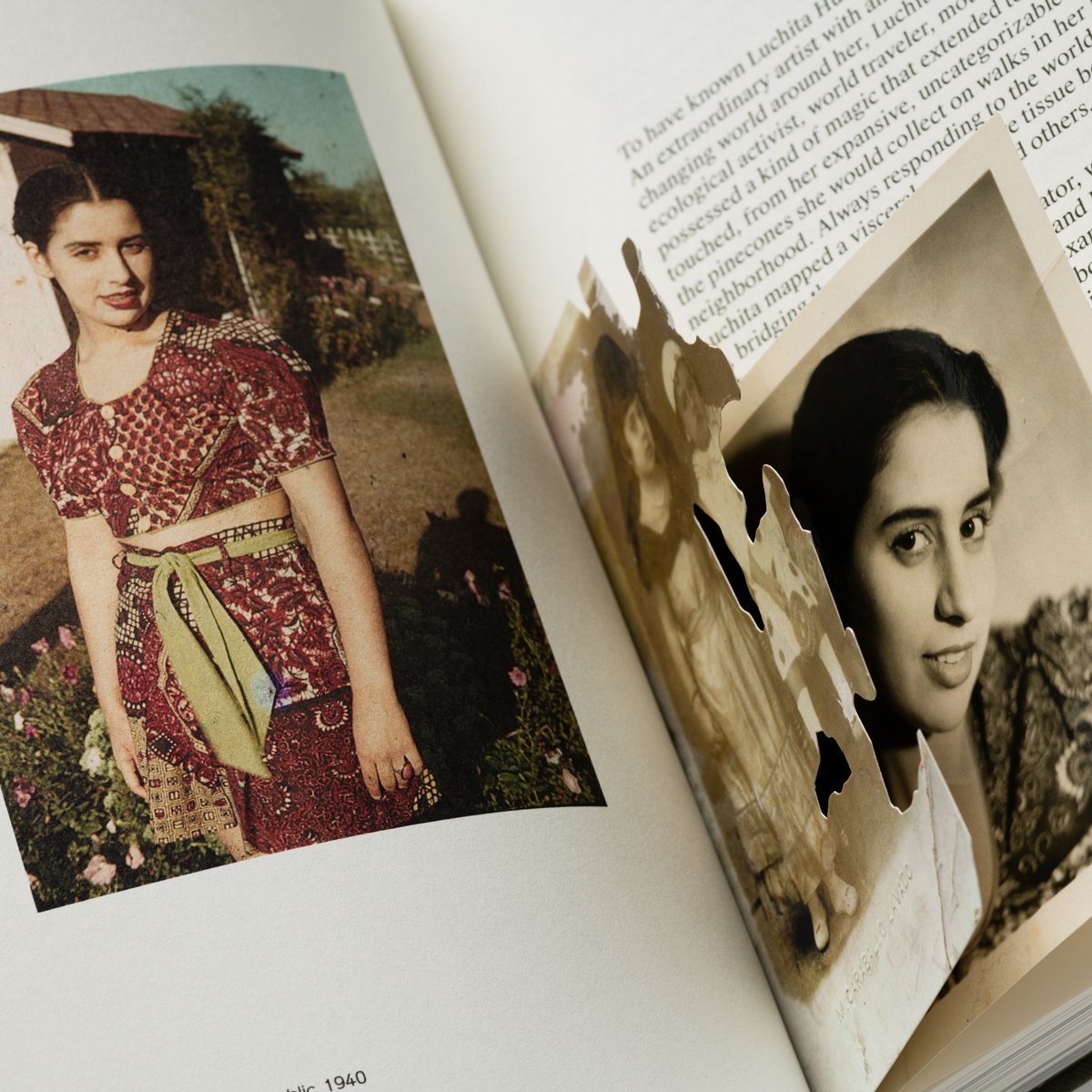 It is, however, her extraordinary life to which Hans Ulrich Obrist's recent book on the painter pays tribute: this is a portrait, rather than a monograph, sketched out by way of archival photographs of her family, travels and collections shown alongside her artworks, and conversations with Obrist (the Serpentine show's curator) in which she shares gossip (Diego Rivera was 'too much of a clown', Alexander Calder 'a great dancer') and reminisces about her life as an artist, mother, wife and, as she calls it, 'planetarian' (Obrist considers her an early proponent of ecological art).
The sense of intimacy stretches to the book's beautiful design: a tipped-in photograph of her as a young woman, printed on thicker paper, sticks out from the gutter like a misplaced family photo; flower drawings printed on translucent paper evoke pressings found in the artist's diaries. But proximity comes at a price: Obrist, an overt admirer, lacks the critical distance to lead Luchita beyond the shiny veneer of life events and celebrity encounters. Something lost for something found.
Luchita Hurtado by Hans Ulrich Obrist, Hauser & Wirth Publishers, £45 (hardcover)