From Andy Warhol's Interview magazine to collaborations with Keith Haring, the icon has given herself up for continual reinvention (without ever fully relinquishing control)
Grace Before Jones: Camera, Disco, Studio at Nottingham Contemporary offers a shimmering insight into the life and work of an icon whose shrewd manipulation of her own self-image enabled her to glide between the worlds of art, fashion and popular culture, taking aspects from each and leaving her enduring influence behind.
Iconic images of Jones punctuate the exhibition: her face as pure iridescent surface cutting through a void of black in Anthony Barboza's 1971 portrait; Grace with clenched gold teeth for Hans Feurer's 1974 Vogue Hommes cover; a grey velvet-shawled, rosy-cheeked, illustrated Grace for Andy Warhol's 1984 Interview magazine. These act like silk-strewn parentheses between works by artists, fashion designers and photographers who inspired, were inspired by, or otherwise share with Jones an ability to capture all the complexities of race, gender and identity while challenging their historical constraints and prejudices.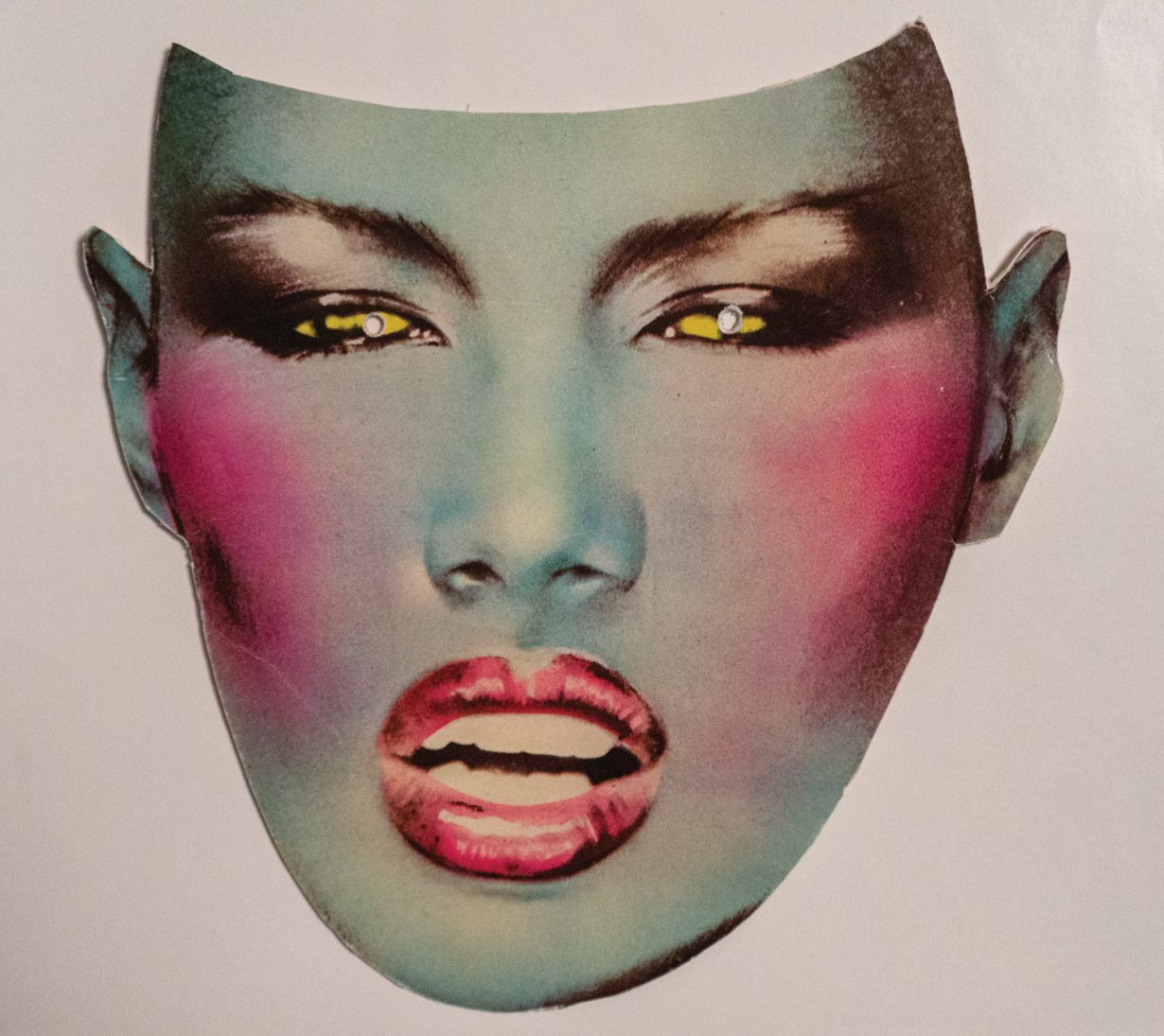 Collaborations with the likes of Keith Haring and former partner Jean-Paul Goude present Jones as a living artwork, her naked body painted with Haring's signature thick white lines, or photographically hand-spliced and reconfigured to accentuate her extremities and impossibly long limbs. Her body here is a hyper-sexualised, 'ultrablack' canvas, always in direct and unapologetic confrontation with a Western obsession with racial difference and the exoticisation of the African figure; images that stare straight back at the colonial gaze. These are interspersed with 'behind the scenes' film clips – Jones getting her hair cut while discussing her own public image with her hairdresser, backstage at the New York Palladium with Deee-Lite in 1991, where Jones takes it upon herself to direct the photoshoot – demonstrating that, even in more intimate moments, whenever a camera is present Jones is always performing to uphold (and add layers to) her public persona.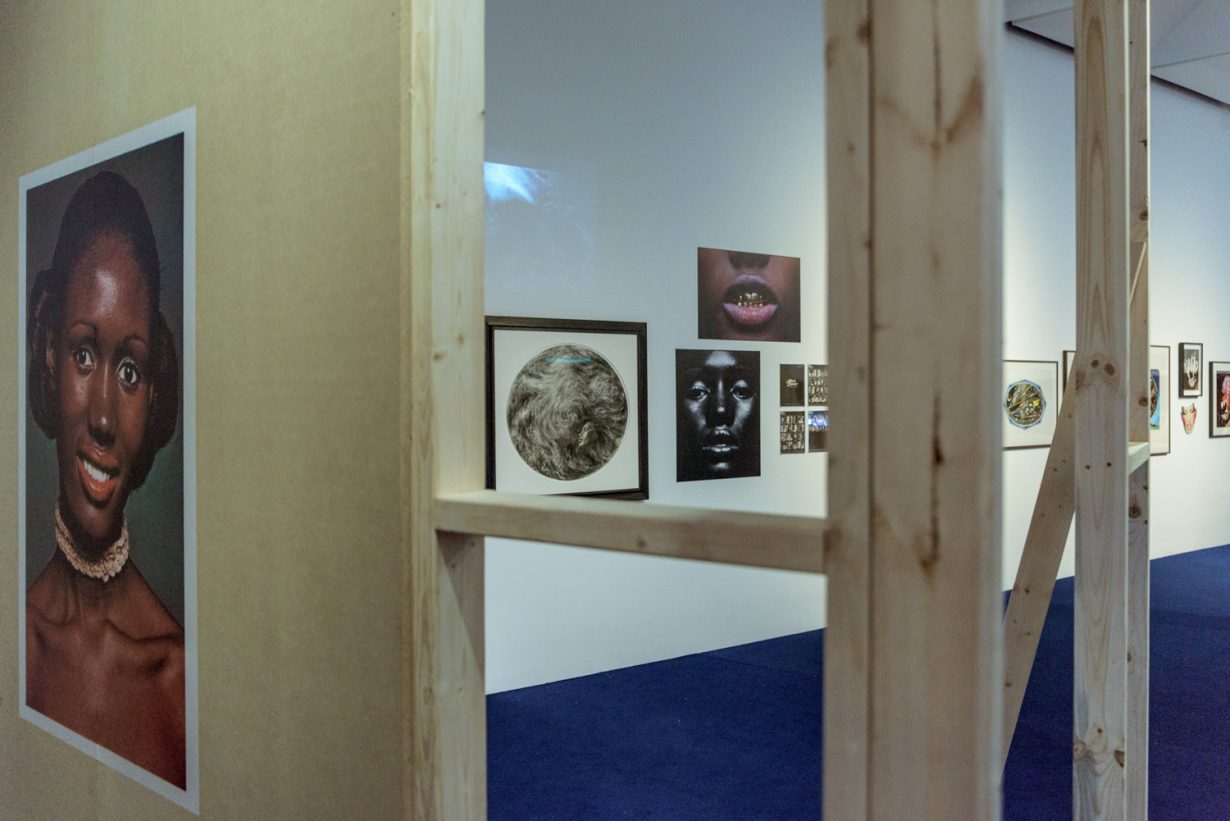 Throughout, artwork by Richard Bernstein for Jones's late-1970s Sigma Sound Studios albums and fashion editorial illustrations by Antonio Lopez show how she gave herself up for continual reinvention (without ever fully relinquishing control). Unfinished dividing walls reminiscent of 1970s loft parties are lit sporadically with electric-blue spotlights, interrupted by podiums displaying elegantly draping dresses by Azzedine Alaïa and set to a soundtrack of Jones's complete discography looping one song per day, forming a cacophonous disco backdrop.
With its two halves and eleven 'chapters', each covering an aspect of Grace – 'Interviews', 'Pills', 'Podiums', 'Grace & The Machine', among others – the exhibition is as much an experience of Grace Jones, analysing all she embodies and represents, as it is a biographical portrait. What might first feel like an assault to the senses is however a highly considered and complex investigation into this multidimensional character that mirrors the controlled, perfectly ordered excess of Jones's own persona.
Grace Before Jones: Camera, Disco, Studio is at Nottingham Contemporary until 3 January