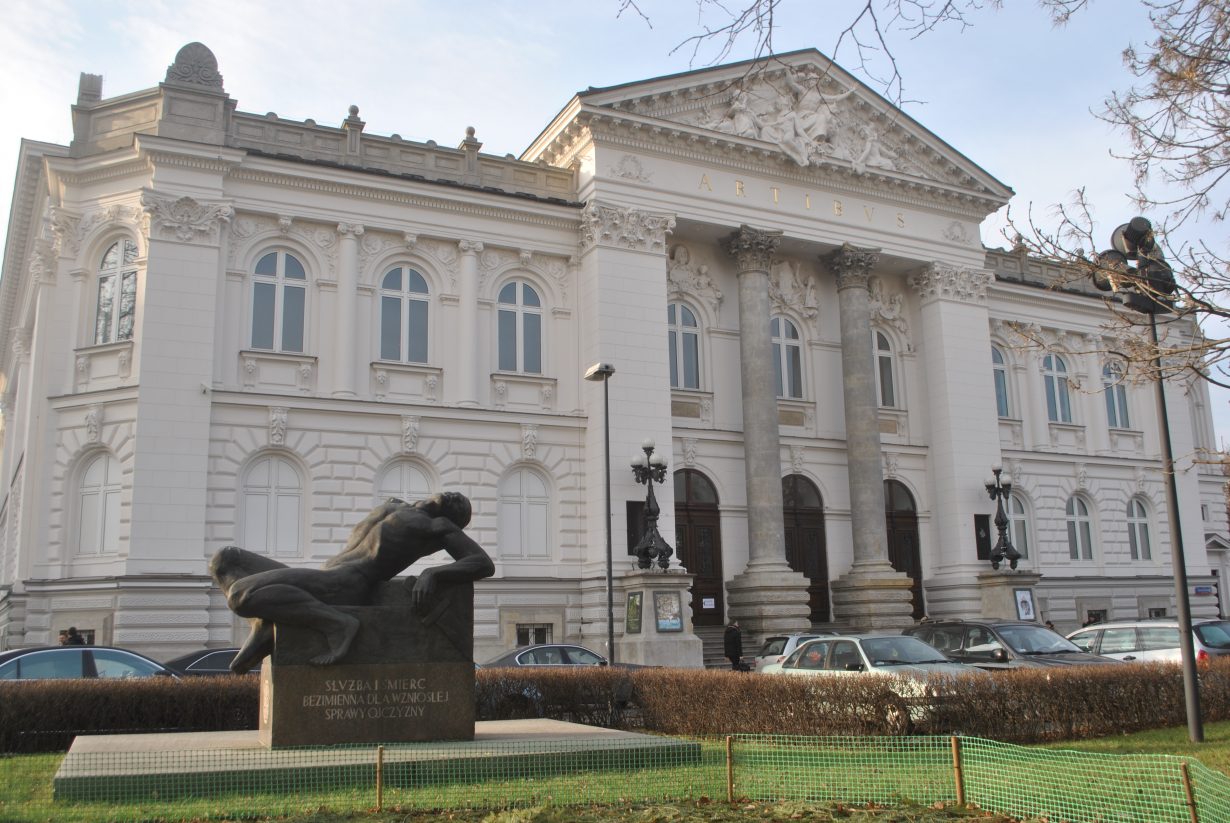 More than 800 Polish artists, curators and critics have written to the country's culture minister opposing plans to remove the director of the Zachęta – National Gallery of Art in Warsaw.
Hanna Wróblewska has headed up the museum since 2010 and critics fear the decision by minister Piotr Gliński is politically motivated. The signatories to an open letter in the current director's defence include two former directors of the same institution, Anda Rottenberg and Agnieszka Morawińska; as well as artists including Goshka Macuga, Wilhelm Sasnal, Ewa Axelrad, Iza Tarasewicz, Paweł Althamer and Anna Molska. The Polish branch of AICA, the critics' association, published a separate letter also expressing support.
Gliński, who is also Poland's deputy prime minister, is a member of the ruling right-wing Law and Justice party.
In 2019 the government replaced the director of CCA Ujazdowski Castle in Warsaw, Małgorzata Ludwisiak, circumnavigating the normal selection process. The new director, Piotr Bernatowicz, was criticised in 2020 for reallocating funds that had been allocated to buy work by Ilya and Emilia Kabakov and Joseph Kosuth, instead using the money to purchase works by several other artists, including a painting by Jacek Adamas, Tonfa (2018), which many interpreted as homophobic. Bernatowicz has spoken of his desire to diversify political opinion expressed at the institution and had previously attempted to stage a concert by Hungarica, a Hungarian band that has allegedly expressed neo-Nazi sympathies.
The letter praises Wróblewska as a professional 'devoted to work without limits'. Wróblewska has curated solo shows by Andrzej Wróblewski, Katarzyna Kozyra, Marlene Dumas and Sarkis, and she acts as commissioner for Poland's pavilion at the Venice Biennale.
'She is an authority for the entire community of curators and artists in Poland and outside,' the letter states. 'She has shown tact, an ability to cooperate, and creativity in developing the Zachęta programme, motivating both in-house curators and those invited for individual projects. The Zachęta programme is diverse, interesting and often revealing.'
The ministry responded via Polska Agencja Prasowa: 'The next term of office of the current director of Zachęta – National Gallery of Art will expire at the end of December 2021. Ms. Hanna Wróblewska has been holding this position continuously since 2010. It seems that after such a long time a change in a managerial position may positively affect the condition of the institution and its further development.'
Appointments, the government noted, can either be made through a jury process or be handpicked by the minister responsible.