Bangkok-based British author Lawrence Osborne's new novel has much to say about the class divides that cleave Thai society
In the opening pages of Bangkok-based British author Lawrence Osborne's new novel, a gauche young American named Sarah Mullins appears modestly content. There are moments when she feels guilty for having swindled her New York employer, a famous author, out of a large sum of cash, but her attention is focused on the immediate future, namely fine-tuning her temporary new life in Bangkok. This grifter's plan is simply to talk to as few people as possible, to 'turn herself into a living ghost in one of the few places where a solitary white woman would be little noticed, sexually or otherwise'.
But Sarah is also a repressed social butterfly eager to flutter. One morning she heads down to the communal pool of The Kingdom, the luxurious apartment complex she has chosen for its 'air of decaying grandeur' and proximity to the 'paraphernalia of the hipster age'. There, while doing idle laps, she meets a dazzling luk khrueng (Eurasian) girl named Mali, who sips from a thermos of gin and tonic and slinks about like Bette Davis.
'I can tell you're a little shy,' Mali says. 'But don't be. Come hang out with us – we'll bring you out of your shell, I promise.' And just like that the shell shrinks. Suddenly no longer fixated on 'mere repetitions calculated to pass the time', Sarah embarks on a social life with Mali and two female expatriates who live in the building: gets drunk, smokes joints, visits day spas and chi-chi restaurants, says too much. Soon this light entertainment is causing her to 'list deliciously to one side, a loss of gravity that induced new feelings, which at first simply corresponded to what she thought was happiness'.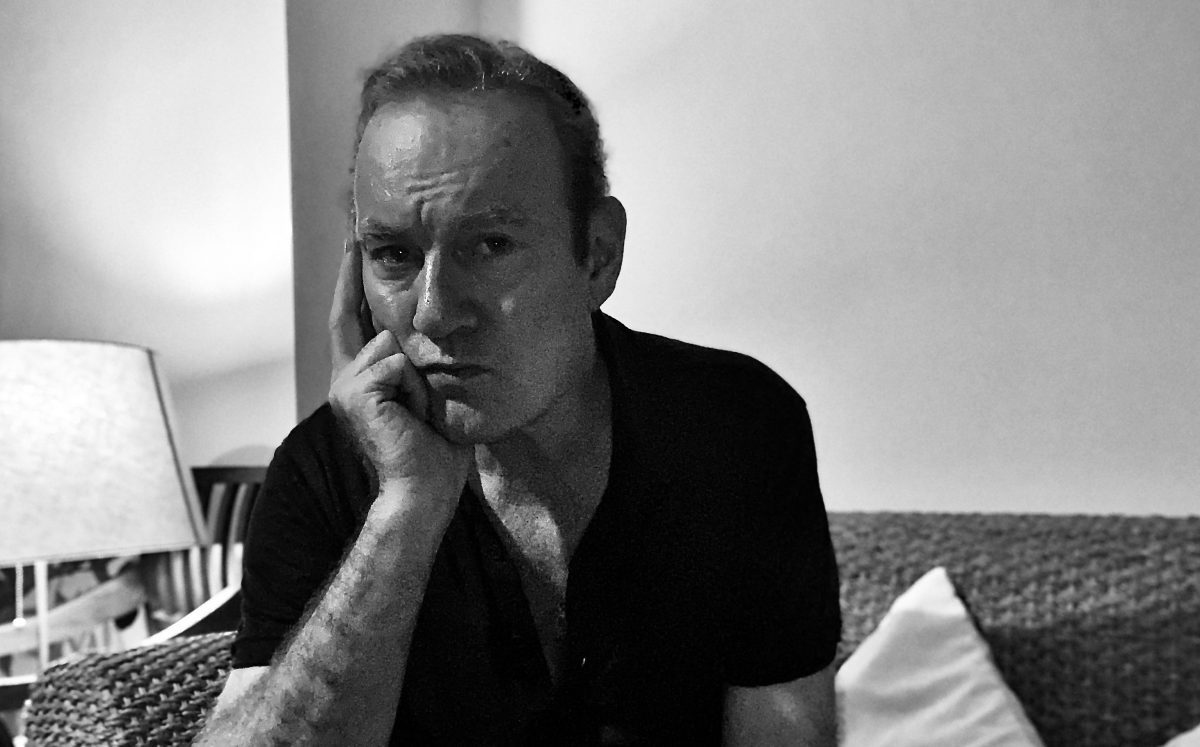 Wrought out of taut, elemental prose, The Glass Kingdom has a lot to say about both indulgent Westerners far from home – 'They think history is over and no longer affects them', remarks one of Sarah's new friends – and the class divide that cleaves Thai society. Within the mandalalike hierarchy of The Kingdom, the Thai-Chinese owner and minted residents lord it over the nosy, all-seeing staff. But most hostility is reserved for the listless foreigners, 'the water-boatman insects skimming across the surface of a pool whose extent and nature they would never understand'. Clearly out of her depth, Sarah and her habits are soon being viewed with suspicion, and her dirty laundry traded 'on the open marketplace of gossip' by Goi, a cleaner who has spotted the suitcase stuffed full of plastic-wrapped dollars in the spare-room closet.
As the point of view jumps and events take dark turns, some of the choices that Sarah and the book's other shifty characters make seem irrational, be it tasting a slab of meat in a stranger's fridge or forgetting to wash a bloodied nightgown. Yet what slowly unfolds is arguably not a noir thriller or human drama, but a cinematic evocation of the brutal vicissitudes of fate, set against a spectral depiction of a Thai uprising. Early on, Sarah notices a nearby university campus where the students are lying among the trees 'as if by a collective trance'. Over time, these innocuous protests grow and begin to unsettle The Kingdom's 'dusty certainties', the staff becoming 'perceptively less respectful, more knowing'. Meanwhile, an intricate murder mystery plot, inspired by Henri-Georges Clouzot's Les Diaboliques (1955), is less an isolated event than one of several ripples of cause and effect nudging Sarah inexorably towards her destiny.
As in many of Osborne's previous novels, the world he masterfully depicts – in this case, a Bangkok where an irrational yet intoxicating mix of Buddhism and animism holds sway alongside laissez-faire economics – is soon closing in, eroding his characters' sense of autonomy through attrition. Before long, an atmosphere of menace that borders on the supernatural shrouds everything. 'What kept her up was the way the building appeared to be awake on its own terms,' writes Osborne. 'There were little stirrings coming from the building's interior. Footfalls, the whir of the service elevator, moths beating against the landing lights as they died voluntarily. Together they formed a vitality greater than themselves.' Animals seem especially attuned to the brooding malevolence that builds and builds. Giant bats dip and wheel around the towers as storms roll in, feral dogs swarm in fluid packs around the ruins of nearby tobacco warehouses, birds sit morosely on cables 'as if waiting for someone to make a mistake'. About midway, The Kingdom – 'a refuge, a prison, a fantasy, and a luxury living machine all at once' – begins to experience blackouts, its nervous system convulsing as if the spirits and ghosts that live nearby, in trees, shrines and vacant apartments, have conspired to wreak havoc. At one point, the walls ooze 'with a curious dampness'.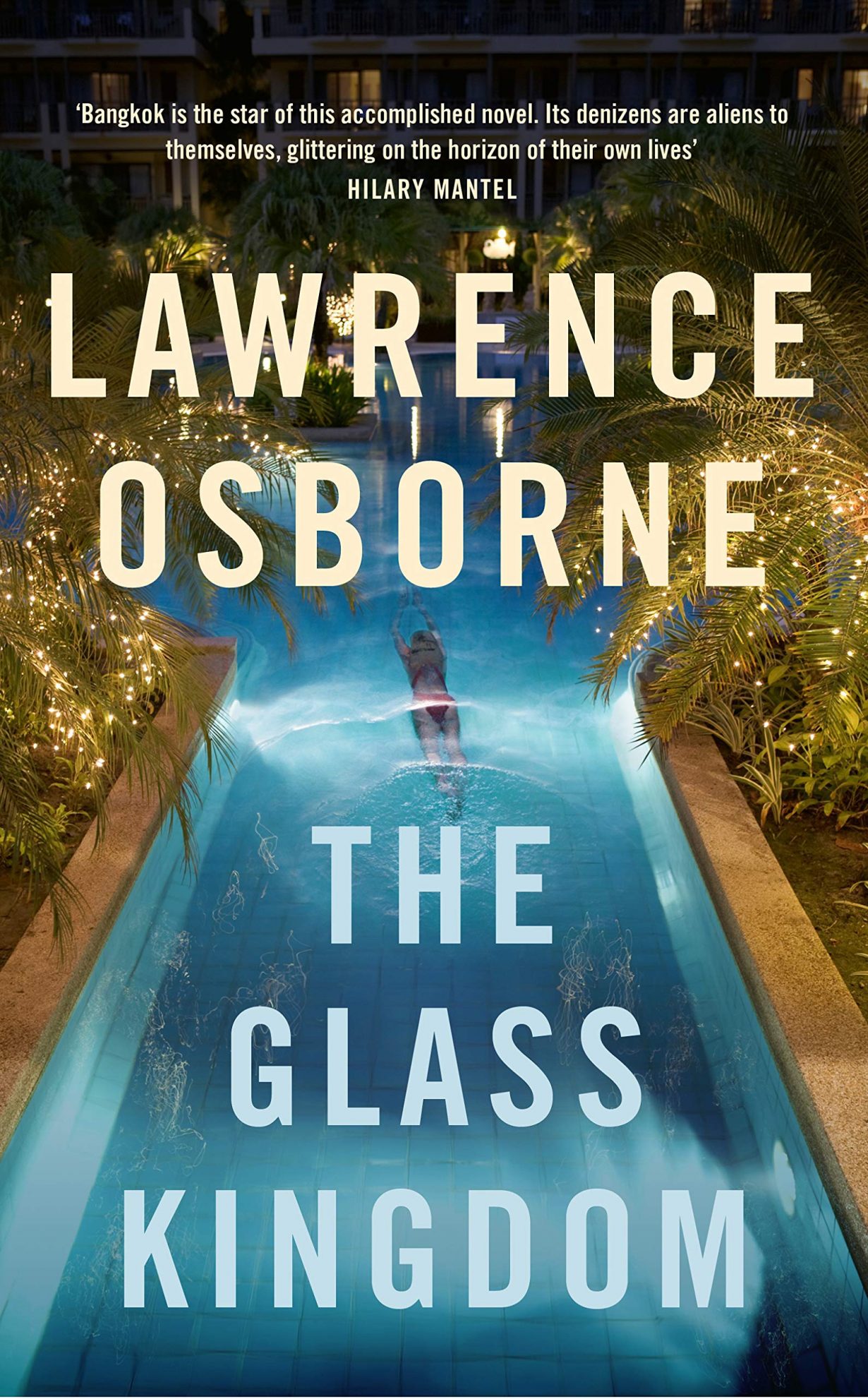 The comparisons to Graham Greene, often levelled on account of Osborne's nomadic lifestyle and maladjusted white protagonists, seem manifestly glib here. The plot, commentary and atmospherics in this bleak novel are more indebted to Korean and Japanese cinema, particularly Bong Joon-ho's Barking Dogs Never Bite (2000) and maybe even Hideo Nakata's rain-drenched gothic apartment fable Dark Water (2002). The dystopian silhouette of J.G. Ballard's High-Rise also looms large – as well as power cuts, dogs end up wandering the decaying corridors, and there are flowing descriptions of sordidly lavish communal gardens, replete with patios 'filled with Chinese lions and plaster Germanic milkmaids with wide-brimmed bonnets pinned onto walls of plastic ivy'.
But while Ballard's technodisaster satire was written back when tower blocks were replacing terraced streets across London, Osborne's novel – his first set in Bangkok, where he has lived since 2012 – is of its own postmodern time and place: part dreadful karmic parable, part metaphor for Thailand's sickly social hierarchy. A vertical panopticon run on filthy lucre, exploitation and socio- pathic self-interest, The Kingdom's four towers are a simulacrum of one of the most unequal countries on earth. Residents are surveilled, often by each other. Power and money are gained by observing, then amorally acting upon the secrets uncovered. Vases of yellow flowers in the lobby attest to the owner's royalist leanings while the porous corridors are 'conduits of lightning-fast gossip'. Ancestors dwell alongside the living. Renting an apartment in this fragile edifice just as cracks are beginning to show, chaos inching in, Sarah barely stands a chance.
The Glass Kingdom, 2020, by Lawrence Osborne, is published by Hogarth