Hole in the Wall at Oslo's Kunstnernes Hus isn't interested in being understood as furniture or as art – it just wants to take your breath away
There's a charmingly disjunctive quality to the work of multidisciplinary Norwegian artist Kim Hiorthøy. For a 2016 exhibition at Standard (Oslo), he showed an array of humble paintings lackadaisically rendered in washes of sombre colour and reminiscent of the sometimes outright twee compositions of other regional painters and collagists such as Mamma Andersson or Jockum Nordström. That outing, though, rather than packaging itself with some correspondingly laidback attitude, notably came prefaced with a quote from Donald Judd's 1993 longform essay with the evergreen title of 'It's Hard To Find A Good Lamp': 'The art of a chair is not its resemblance to art, but is partly its reasonableness, usefulness, and scale as a chair'. The text cranks and grouses along, but essentially declares art and furniture as separate, sovereign pursuits.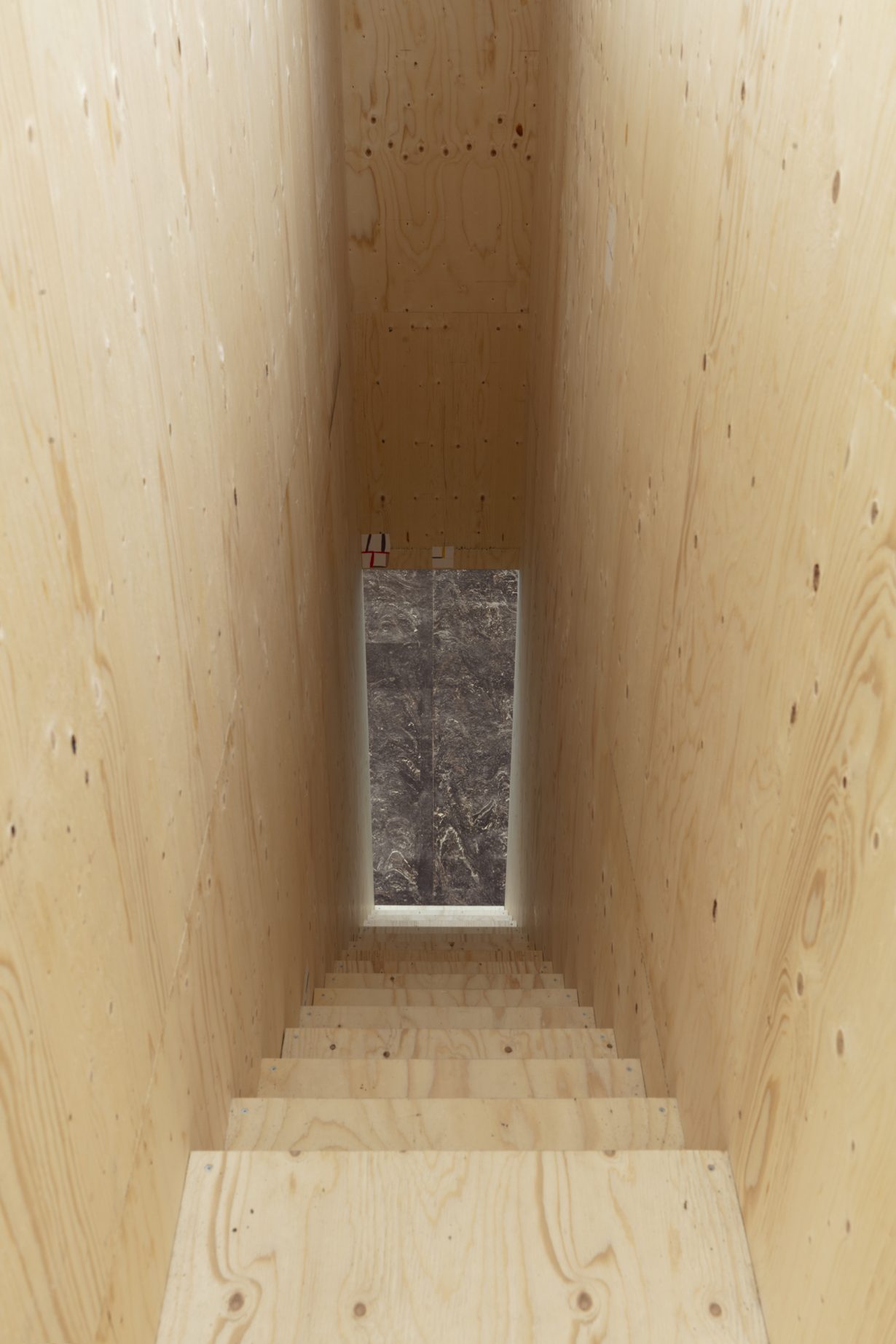 Six years on, Hiorthøy has taken a room in the Kunstnernes Hus and filled it with slabs of plywood – various lengths and widths are genially propped up against the long walls, while others riff on the chair form. Their resemblance implies that the artist started fashioning his own versions of Judd's Open Side Plywood Chair, or Front Recessed Plywood Chair (both 1991), but then abandoned that task to make more time for his true passions: step stools to nowhere, and towers for ascending and peeking through bored holes out at… other plywood structures, a number of which also have his tiny abstract drawings or paintings pasted on them – like some postminimalist's notion of an Easter egg hunt (I found the expressive gesture)! Hiorthøy has even encased the space's existent entryway, presumably functional, with one of his own. One side of his version is deeply slanted, like a swipe at the eminently reasonable reputation of Scandinavian design. The natives, and a revered figure of the international contemporary art canon, affably blasphemed in one cut of the saw blade. Hilarious!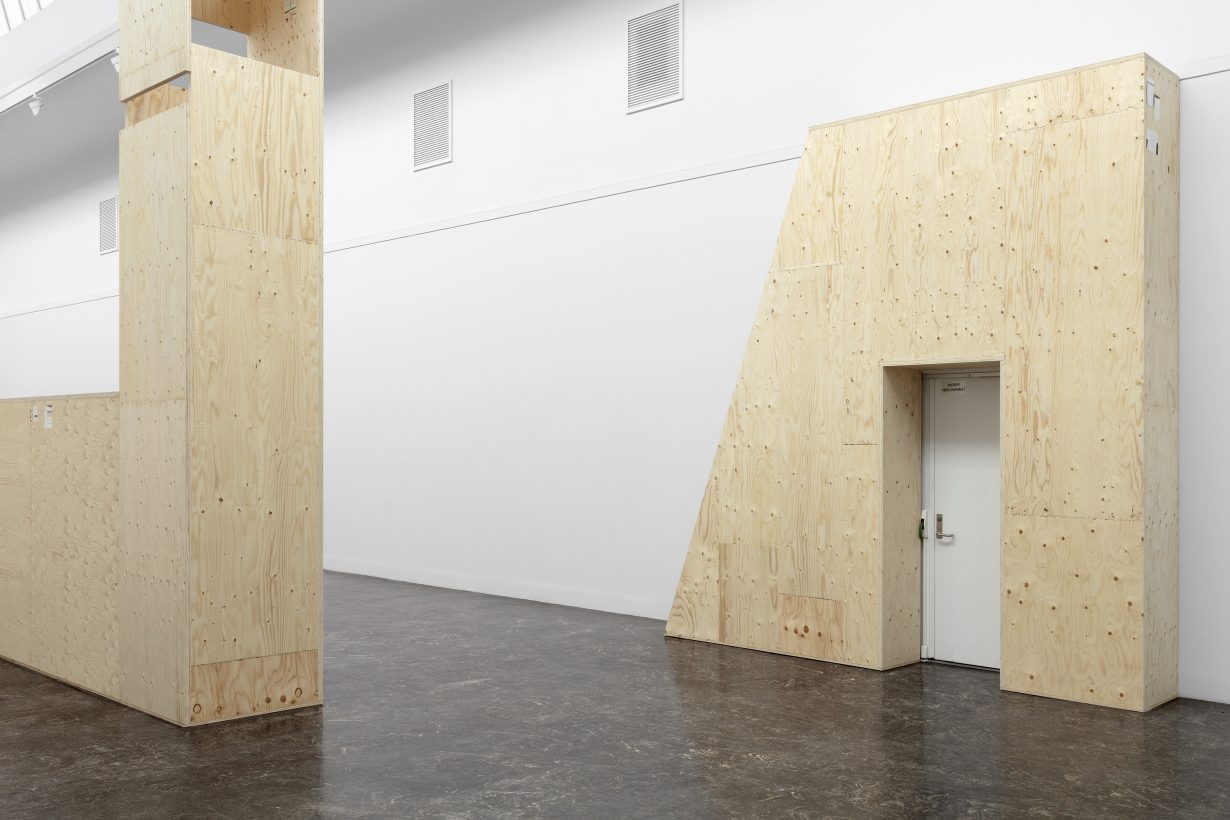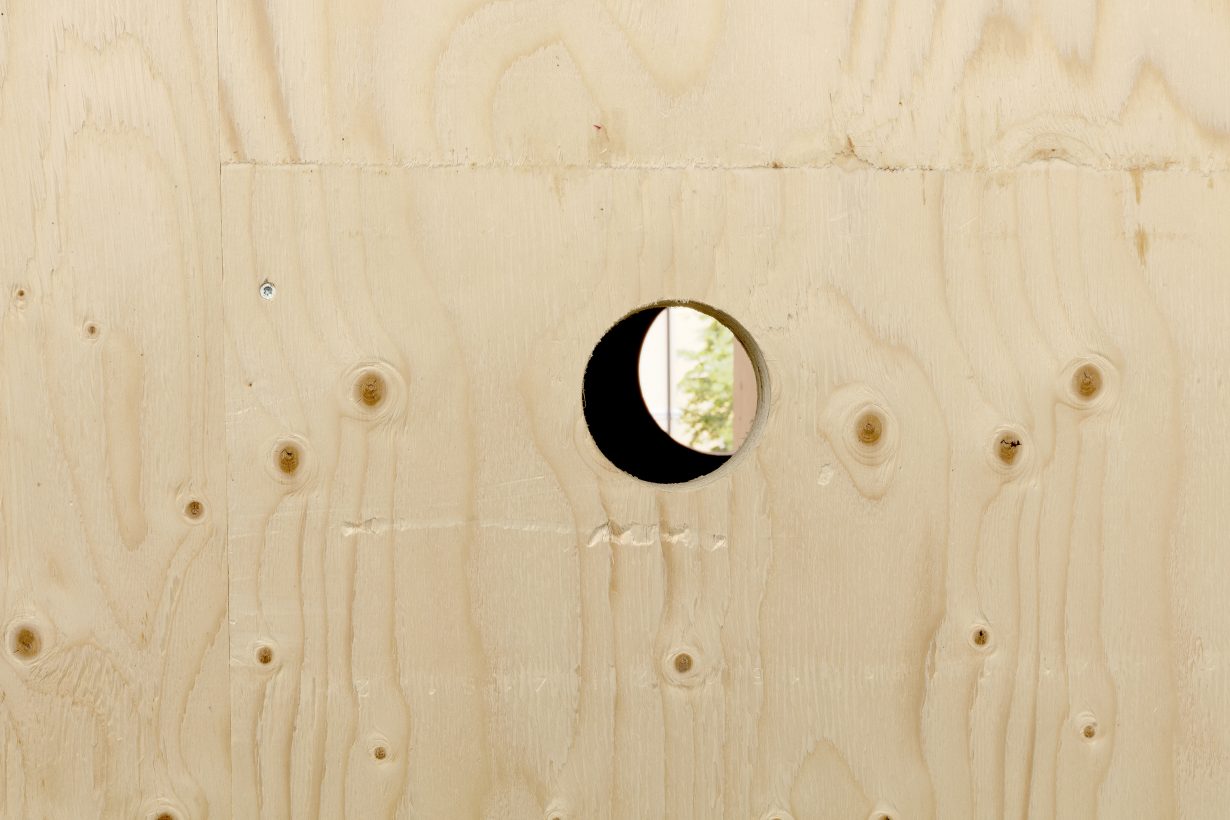 It would be dull to quibble about whether this whole installation should be understood as furniture or as art – what matters is the approach that Hiorthøy's generous setup ultimately inspires and invites, proof of which was furnished by local kindergarteners activating the space with aplomb. A far cry from simply letting one's offspring wedge themselves into the strict gaps of Judd's blue stacks at Tate Modern, both in artistic intent and audience accommodation. Even those holes, if not exactly functional per se, do in the end serve a serious purpose: one drilled at the height of one's face through a plywood corner booth, as well as the gallery wall encased within it, invites a summer's breeze, from outside the venue, directly into the mouth. The point is to take your breath away.
Hole in the Wall at Kunstnernes Hus, Oslo, through 7 August