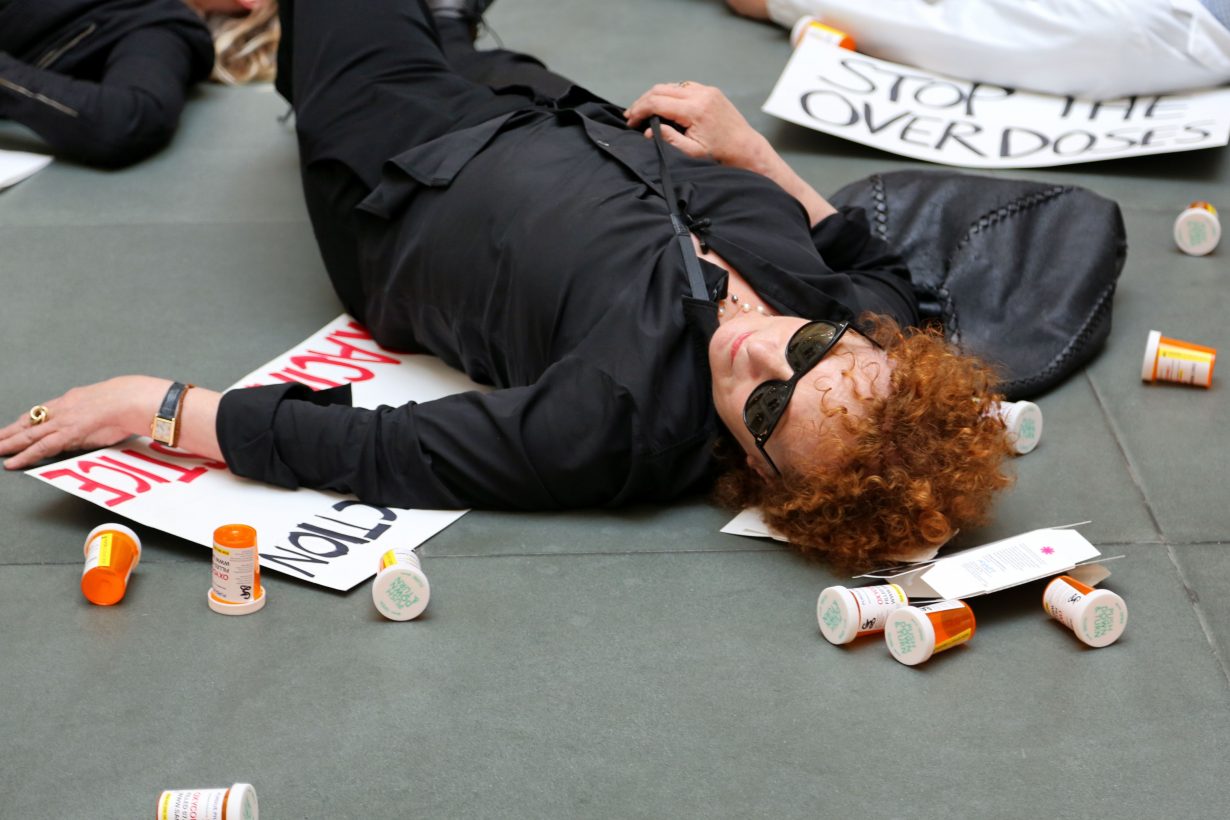 All the Beauty and the Bloodshed (2022), Laura Poitras's new documentary about the artist Nan Goldin's years-long campaign against members of the Sackler family and their pharmaceutical company Purdue Pharma, was nominated for the Best Documentary at this year's Oscars.
Goldin, who is celebrated for her portraits of the New York underground and LGBTQ communities in the 70s and 80s, has dedicated her energies in recent years to raising awareness for the Sackler family's medical empire, their company's involvement in the US opioid epidemic and their financial ties with art institutions.
After surviving an overdose of the opioid painkiller OxyContin, Goldin founded the group P.A.I.N. (Prescription Addiction Intervention Now) in 2017 and staged multiple flash protests at Sackler-funded museums to demand the name be removed from the institutions' buildings. Her efforts have caused several museums – including New York's Met, London's Tate galleries, British Museum and Serpentine Gallery, and Paris's Louvre – to sever their financial links to the Sackler name.  
Directed by Poitras, who previously received an Oscar for her documentary on Edward Snowden Citizen Four, All the Beauty and the Bloodshed knits together Goldin's personal, artistic and political journeys, navigating scenes of the New York underground, the American suburbs and recent gallery actions. The film won the Golden Lion award at the Venice International Film Festival last September – one of the few documentaries to have received the prize.