The late US supreme court justice was born in the New York City borough
Ruth Bader Ginsburg, the US Supreme Court justice who passed away last Friday at the age of 87 – triggering a political battle over the naming of a successor – will be honoured with a statue, New York governor Andrew Cuomo announced.
The memorial is planned for Brooklyn, the city borough where Ginsburg – the child of Jewish immigrants – was born and raised. 'She was a monumental figure of equality, and we can all agree that she deserves a monument in her honour,' Cuomo said.
A commission will be appointed 'in the coming days' and will be consulting with local artists and institutions as part of the process of proposing designs for the monument. Cuomo said on Monday: 'We're considering Brooklyn Bridge Park on a site that would overlook the Statue of Liberty'.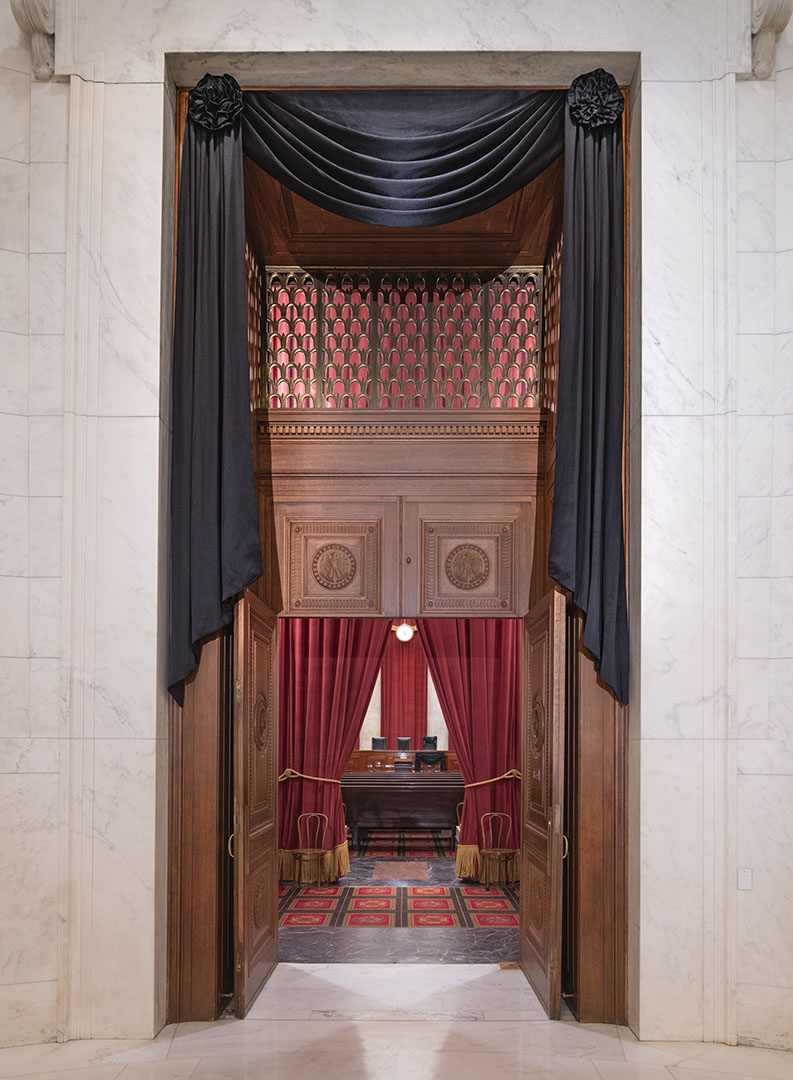 'Her legacy will live on in the progress she created for our society, and this statue will serve as a physical reminder of her many contributions to the America we know today and as an inspiration for those who will continue to build on her immense body of work for generations to come,' Cuomo said in a statement.
Ginsburg, who became the second woman to serve on the Supreme Court in 1993, was admired by many for her contributions to women's rights. She was also well known for her love of art – reportedly filling her chambers with works by Mark Rothko, Max Weber and Josef Albers, on loan from the Smithsonian – and her enthusiasm for opera. Art, Ginsburg told the Washingtonian in 2012, 'makes life beautiful'.