Pyotr Verzilov, a founding member of Pussy Riot, has been arrested. The activist told Russian news outlets that he had been detained at his flat in Moscow at 7am on Sunday under 'anti-extremism' laws in connection with protests that occurred in July last year against what activists say were rigged local elections. The door to his flat was forcibly opened and security footage showed a group of men entering with their faces covered. A police spokesperson confirmed the arrest to state-run news agency TASS but did not state the reason.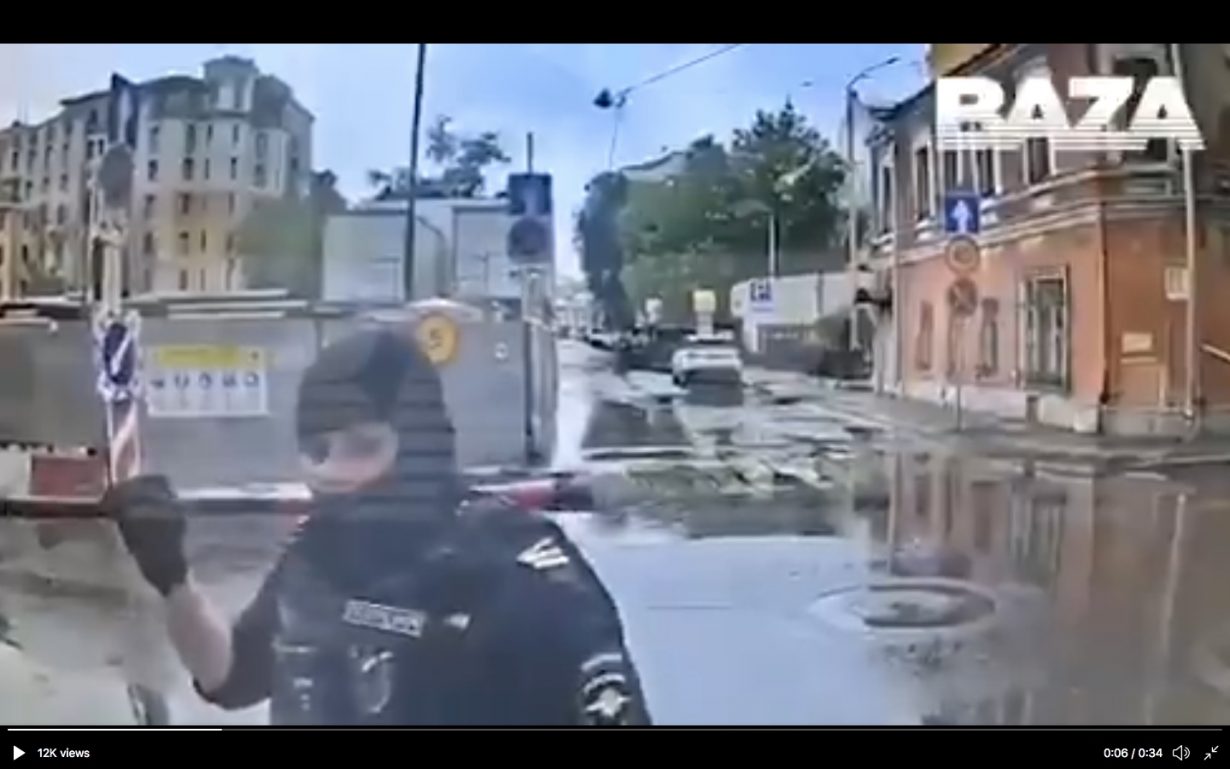 Verzilov was released after 13 hours, but on leaving the police station he was attacked by an unknown assailant and thrown to the ground. He was then rearrested.
This is the latest in a series of run-ins Verzilov has had with Russian authorities. In 2018 he was poisoned, temporarily losing his eyesight and his ability to speak, experiencing delirium and then losing consciousness. He was hospitalised in Moscow in critical condition before being transported for further treatment in Berlin. Just prior to the poisoning, Verzilov had been investigating the death of three Russian journalists shot in the Central African Republic that summer. The activist claimed his poisoning was a 'warning sign' from the Putin regime. That year Verzilov was also one of four Pussy Riot activists who staged a pitch invasion during a World Cup match in Moscow to protest police brutality. For that stunt he served 15 days in jail.
Verzilov holds both Russian and Canadian citizenship but has previously said that he is committed to staying in Russia, telling Deutsche Welle in 2018, 'Artistic activism is particularly important in Russia, because of the specifics of our political and social reality. [Elsewhere] there are billions of ways to get involved in politics, to change something, to express yourself artistically. Our activism comes from the lack of possibilities for self-expression – in the West there are a lot of them.'