Moving-image documentarians have turned to animation to chart the intersections of memory and trauma
How do you capture something as slippery as memory? And especially memory that is affected by trauma, which obliterates the mind, scrambling the order of events and incurring crucial lapses? Some moving-image documentarians have turned to animation – an impressionistic medium that can match the visceral and fragmented emotions of their subjects. Ari Folman's Oscar-nominated Waltz with Bashir (2008) depicted the director's experiences as an Israeli soldier during the 1982 invasion of Lebanon, his harrowing wartime recollections enhanced by the animation's use of dramatic graphic shadows. More recently, Danish documentary Flee (2021, also Oscar-nominated, directed by Jonas Poher Rasmussen) fused real archival footage with expressive animation, injecting a sense of immediacy into a gay refugee's account of fleeing Afghanistan. This hybrid form is a perfect fit for Jason Loftus's Eternal Spring (2022), a political documentary that orbits around Daxiong, a Chinese illustrator grappling with a thorny past.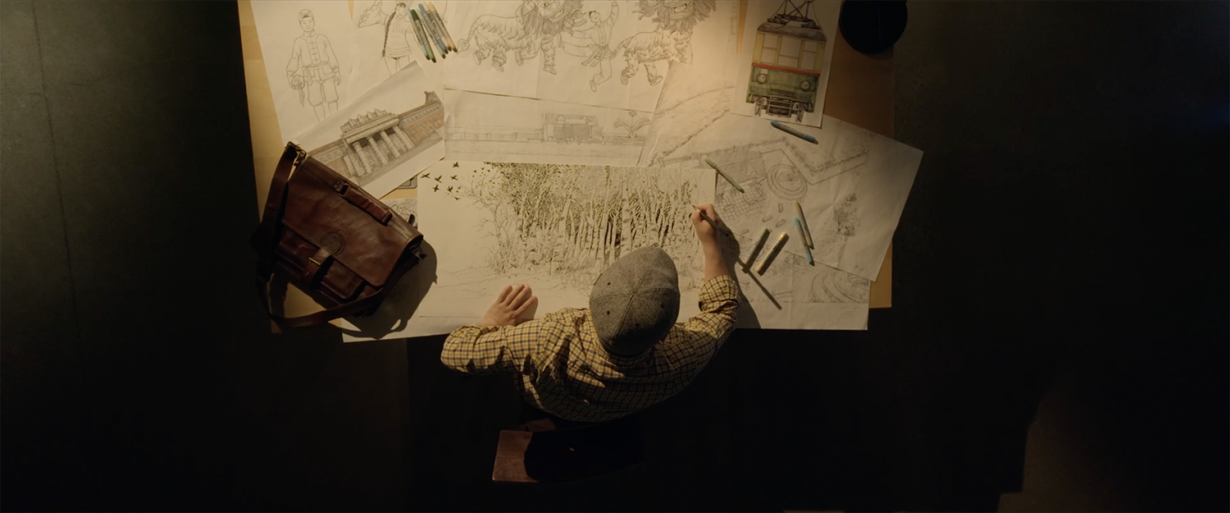 Daxiong hails from the northeastern Chinese city of Changchun, the titular 'Eternal Spring' and the birthplace of Falun Gong – a once- popular religious group founded in 1992 that has been decimated following ongoing government crackdowns, propaganda and mass imprisonments since 1999. Daxiong, like many fellow Falun Gong practitioners, was forced to flee the country in the aftermath of a 2002 event during which a guerrilla group of Falun Gong members hijacked an evening news broadcast, replacing it with footage that challenged the government's vitriolic claims about the religion. The film largely follows Daxiong, now based in North America, as he attempts to disentangle his own memories of the execution and impact of this unprecedented event. He interviews other Falun Gong members scattered around the world, including a man known as Mr White – the only hijacking organiser to escape China.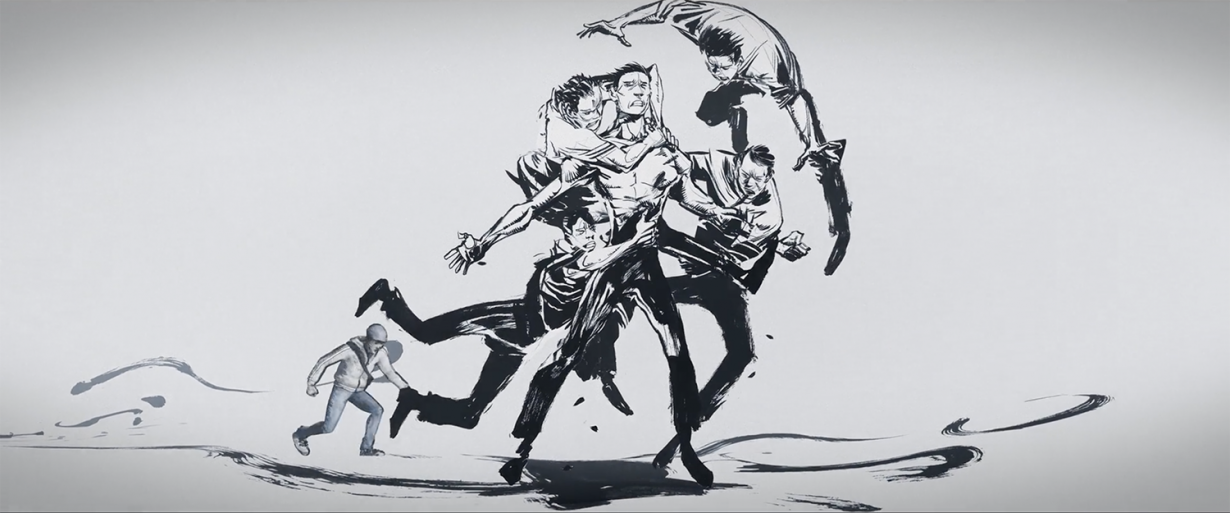 "We're creating art based on shared memory," Daxiong states, laying bare the tactile, laborious process of reconstruction. The interview scenes slide between live-action footage and an animated style modelled on Daxiong's ink illustrations. In a key scene, Mr White describes where he and other Falun Gong members devised the hijacking plan: at a local KFC in Changchun. As we watch Daxiong listening to the organiser, the rough outlines of the fastfood joint appear, the spindly streaks melting into a fully realised, animated world. Loftus lingers over the artmaking process, elegantly displaying the difficulty and catharsis that comes with reconstructing memory. The animation is computer-generated, yet mirrors the hand-drawn aesthetic of print comics: scribbles of ink, watercolour textures, the use of panelling to reenact key events. At times it feels uncanny, skewing closer to a Grand Theft Auto-style cutscene. But for the most part it successfully evokes both Daxiong's own voice (and illustration style) and the frisson of sensationalism underlying the hijacking – presented as a thrilling heist story, filled with prison escapes, clandestine meetings and quirky characters with nicknames like 'Big Truck'. This is both a strength and weakness: on one hand we begin to understand Daxiong's growing admiration for this scrappy band of insurgents and their bravery in the face of oppression. On the other, haloing these figures in the glow of comic book super-heroism renders Eternal Spring an opaque viewing experience.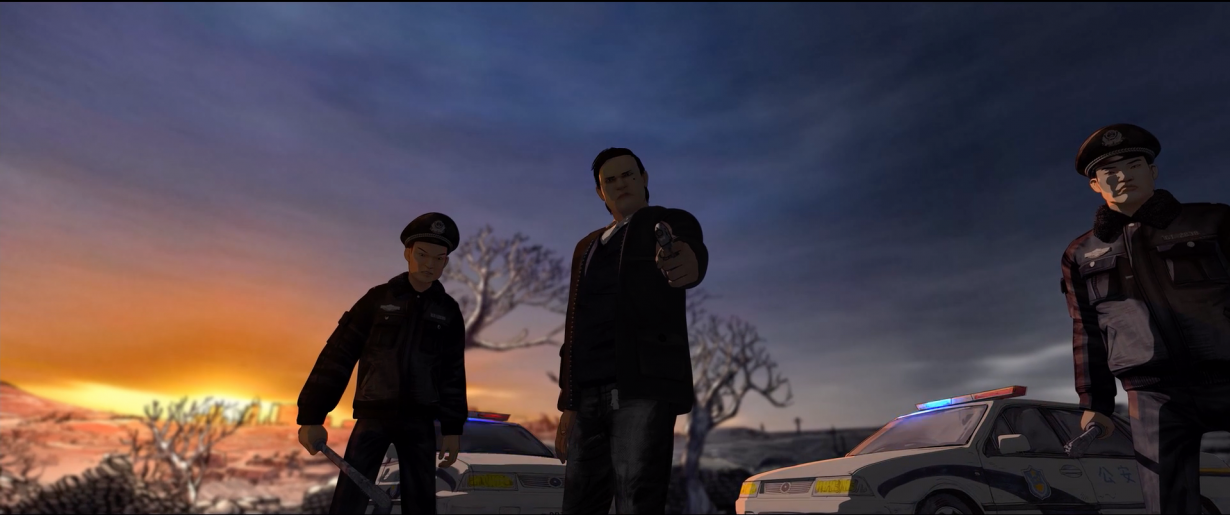 Indeed, viewers searching for deeper insight into Falun Gong itself – both as a belief system and institution – will stumble upon chasms in the film's depiction of the practice. Loftus has notably codirected a previous documentary about Falun Gong, Ask No Questions (2020), and produced Human Harvest (2014), a film investigating the impact of China's organ-harvesting trade on Falun Gong practitioners. Eternal Spring leans into subjectivity, bolstered by the animated format, spending much of its runtime showcasing statements from proselytising followers. Daxiong states that Falun Gong "points out a clear path to elevating yourself step by step". A clip promoting Falun Gong is shown, where the spiritual practice is said to promote "truthfulness, compassion and tolerance". The one-note tone of these interviews may be frustrating for audiences in the West, where the group has a more complicated presence. There's no exploration of the allegations of racism against Falun Gong from lapsed members, or
their far-reaching PR affiliates Shen Yun and The Epoch Times, the latter of which has allegedly spread alt-right misinformation to further the Trump campaign (most prominently the 'Spygate' conspiracy theory). Nor are there mentions of founder Li Hongzhi's infamous views on alien invasion and modern science. These omissions are stark, particularly in a film about the insidiousness of propaganda, and about a group whose influence is undoubtedly contentious and multilayered. And it's odd to watch scenes of hard-hitting suffering while also sensing that you may be watching a commercial.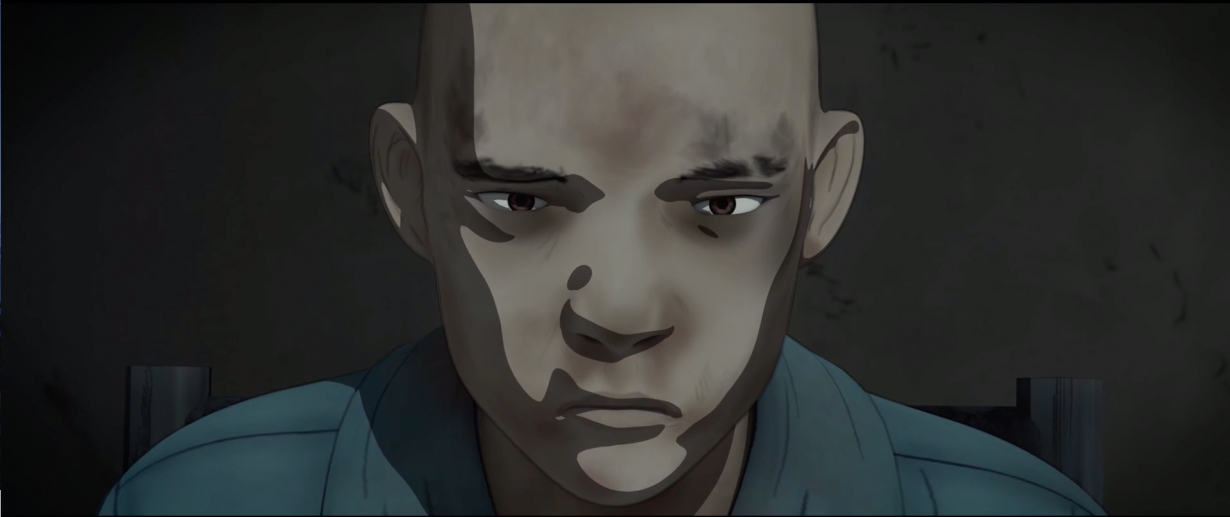 Despite these blind spots, Eternal Spring has moments of real emotional power. For me, the most searing scenes come early on, when Daxiong shows Mr White an animated recreation of scenes from his childhood Changchun. This montage is tinged with dreamy winter nostalgia, from the pastel smudge of yellow sky to the slow drifts of snow. There's a fairytale quality to the sight of a young Daxiong wandering through an idyllic neighbourhood filled with lion dancing and birch forests, each trunk covered in blinking human eyes. It's as if the artist, forever cut off from his home by persecution, cannot help but slather each remembered detail in whimsical reverence. Mr White, also from Changchun, provides voiceover commentary, delighted by the sight of the iconic No 52 street-car and a recognisable bookstore where the local kids rented comics. When the animation cuts back to the live-action footage, the men are crying. You may not find illumination in Eternal Spring, but you'll find a palpable sense of loss, which occasionally pierces the smokescreen of platitudes.