In 2016 ArtReview produced a 68-page special supplement commissioned by Phillips and produced in collaboration with Tate Modern, to mark the reopening of the extended Tate Modern in 2016
The publication was conceptualised and edited by ArtReview's editorial
team and features essays by art historians, artists and critics, reflecting
on the past and future of the museum.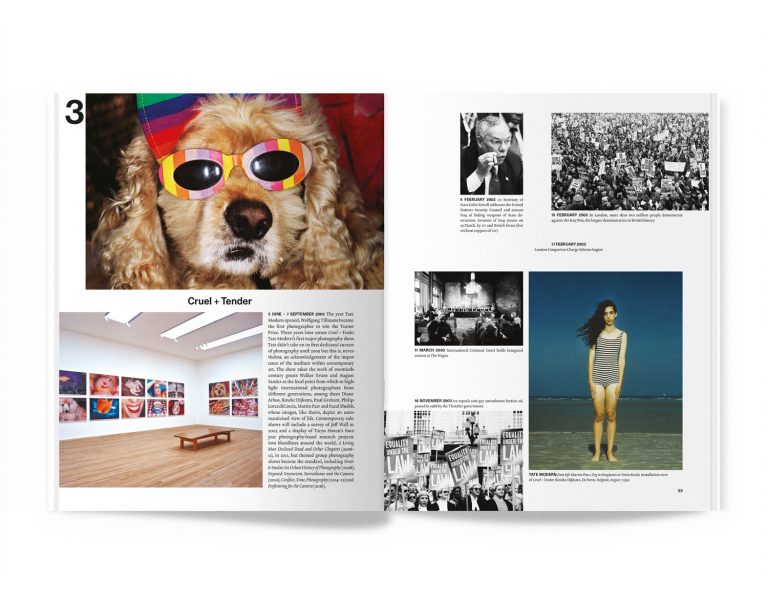 Nought to Sixteen, a History was a comparative look back at sixteen years of Tate Modern's history, told alongside the cultural and social history of the period. It included contributions from Matthew Collings, Sam Jacob, Marysia Lewandowska, Linda Nochlin, Nicholas Serota, Bob and Roberta Smith, Ben Street and Sarah Wookey.
The publication was packaged with the Summer issue of ArtReview,
enjoying both the magazine's global distribution and enhanced distribution at the Art Basel. An additional 10,000 copies were distributed at Tate Modern over its reopening weekend.