Chaired by ArtReview's Mark Rappolt, this panel discussion – the first in a new series of talks in collaboration with Berggruen Arts – took place on 22 April 2022 at Casa dei Tre Oci, Venice
We live in an age in which we increasingly recognise and acknowledge that the human-made world and non-human worlds overlap and interact. In which actions cause reactions in a system that is increasingly planetary in scale while being susceptible to change by the actions of individual and collective agents. How does this change the way in which we think about art? And the ways in which we think about making art? Does it exist apart or as a part of this new world view? Does art reflect such systems or participate within them? Or both?
This discussion between artists Shubigi Rao and Wu Tsang, who will both be showing new works at the 59th Venice Biennale, is the first in a new programme of events in which ArtReview is partnering with the Berggruen Institute to explore the intersections of philosophy, science and culture – as well as celebrating Casa dei Tre Oci in Venice as a gathering place for artists, curators, artlovers and thinkers. The conversation is chaired by ArtReview editor-in-chief Mark Rappolt.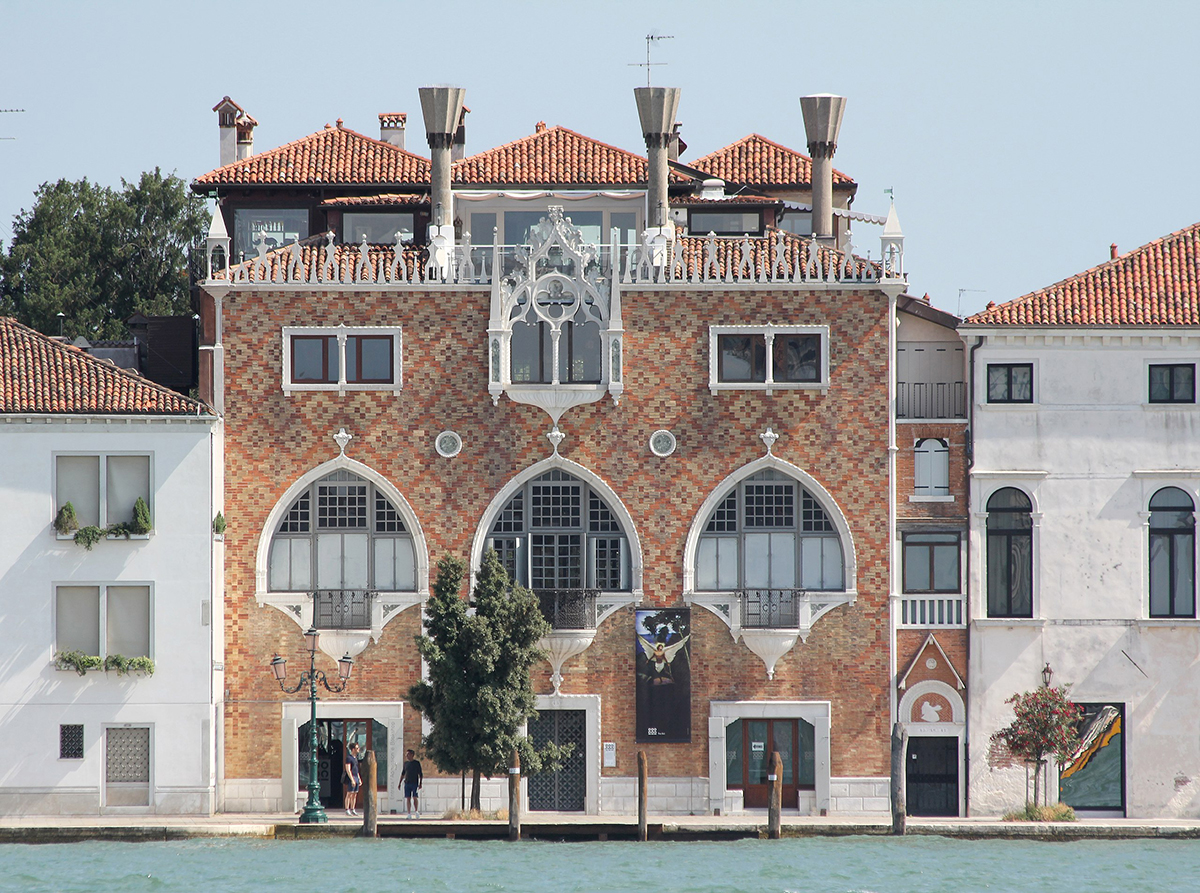 The Berggruen Institute – headquartered in Los Angeles – was established in 2010 to develop foundational ideas about how to reshape political and social institutions in a time of great global change. It recently acquired Casa dei Tre Oci in Venice as a new base for its European activities. The neo-gothic building, originally designed as a home and studio by the artist Mario de Maria, will serve as a space for global dialogue and new ideas, via a range of workshops, symposia and exhibitions in the visual arts and architecture.
In a further expansion of activity, the initiative Berggruen Arts & Culture has been launched with the acquisition of the historic Palazzo Diedo in Venice's Cannaregio district. The site will host exhibitions as well as a residency programme (with Sterling Ruby named as the inaugural artist-in-residence). Curator Mario Codognato has been appointed artistic director of the initiative; the architect Silvio Fassi will oversee the palazzo's renovation, which is scheduled to open in 2024.
Venue: Casa dei Tre Oci, Venice
Date: 22 April
Time: Entry from 4.30pm, talk to commence 5pm
Moderator: Mark Rappolt, Editor-in-Chief ArtReview & ArtReview Asia
Speakers: Shubigi Rao, Wu Tsang
RSVP: rsvp@artreview.com
About the artists: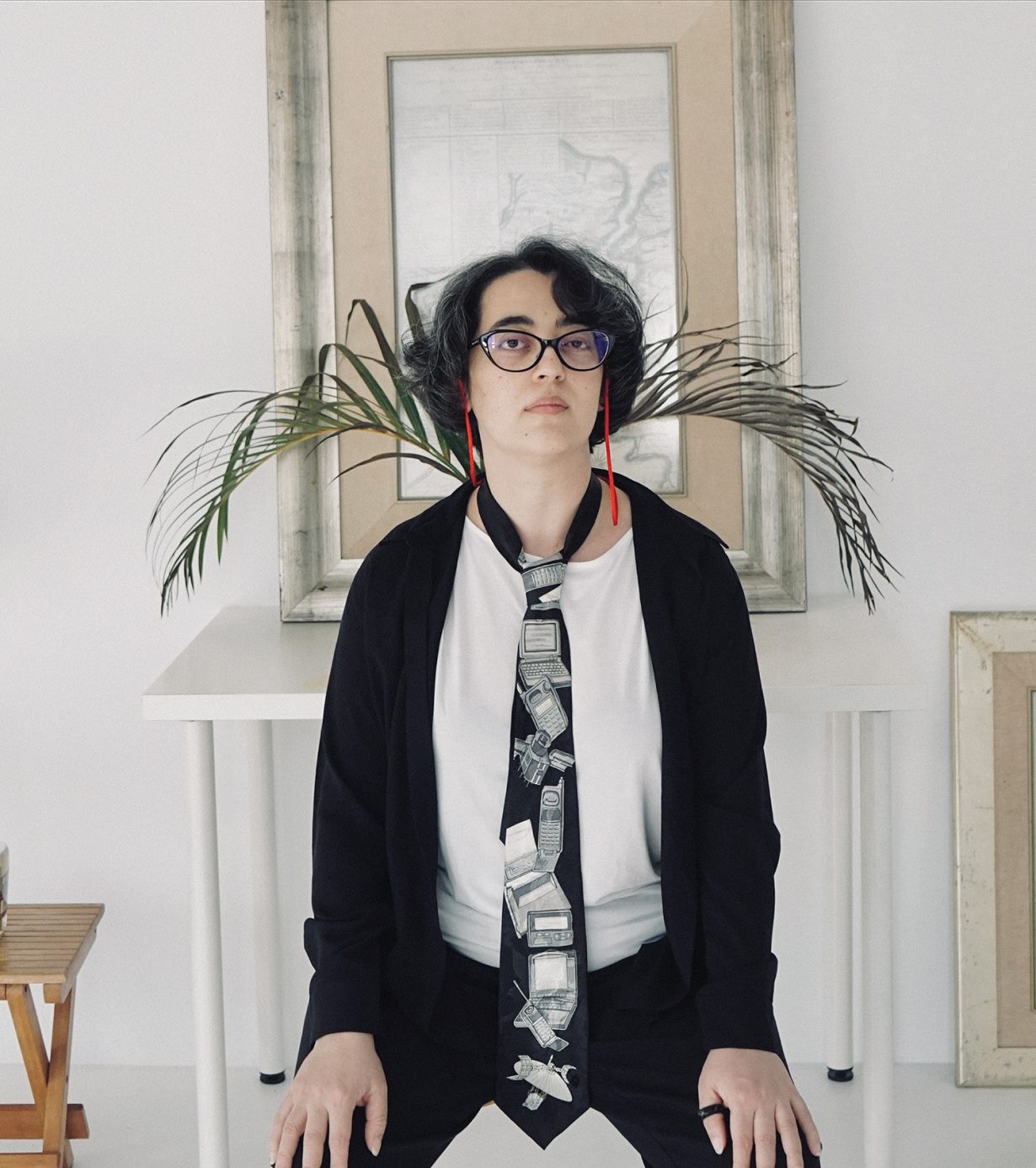 Artist and writer Shubigi Rao's interests include libraries, archival systems, histories and lies, literature and violence, ecologies, and natural history. Her art, texts, films, and photographs look at current and historical flashpoints as perspectival shifts to examining contemporary crises of displacement, whether of people, languages, cultures, or knowledge bodies. Her current decade-long project, Pulp: A Short Biography of the Banished Book is about the history of book destruction and the future of knowledge. In 2020, the second book from the project won the Singapore Literature Prize (non-fiction), while the first volume was shortlisted in 2018. Both books have won numerous awards, including AIGA (New York)'s 50 best books of 2016, and D&AD Pencil for design. The first exhibition of the project, Written in the Margins, won the APB Signature Prize 2018 Juror's Choice Award. She is currently the Curator for the upcoming Kochi-Muziris Biennale. She will be representing Singapore at the 59th Venice Biennale.
Wu Tsang is an award-winning filmmaker and visual artist. Tsang's work crosses genres and disciplines, from narrative and documentary films to live performance and video installations. Tsang is a MacArthur 'Genius' Fellow, and her projects have been presented at museums, biennials, and film festivals internationally. Awards include 2016 Guggenheim Fellow (Film/Video), 2018 Hugo Boss Prize Nominee, Creative Capital, Rockefeller Foundation, Louis Comfort Tiffany Foundation, and Warhol Foundation. Tsang received her BFA (2004) from the Art Institute of Chicago (SAIC) and an MFA (2010) from University of California Los Angeles (UCLA). Currently Tsang works in residence at Schauspielhaus Zurich, as a director of theatre with the collective Moved by the Motion. Her work is included in the 59th Venice Biennale's central exhibition The Milk of Dreams, curated by Cecilia Alemani. On 20 April, TBA21–Academy in collaboration with The Hartwig Art Foundation presents the Italian premiere of Moby Dick; or, The Whale, the Wu Tsang-directed feature-length silent film with a live symphony orchestra, at Venice's Teatro Goldoni.