An ethics committee convened by Tate has told the museum that a mural by Rex Whistler which decorates the restaurant at Tate Britain is offensive.
The Expedition in Pursuit of Rare Meats, which dates to 1927 when the fine dining restaurant first opened, includes a scene in which black children are shown enslaved and being led on a leash. The independent report, commissioned by the museum after protests concerning the work first emerged last year, said the authors were 'unequivocal in their view that the imagery of the work is offensive', and that 'the offence is compounded by the use of the room as a restaurant'.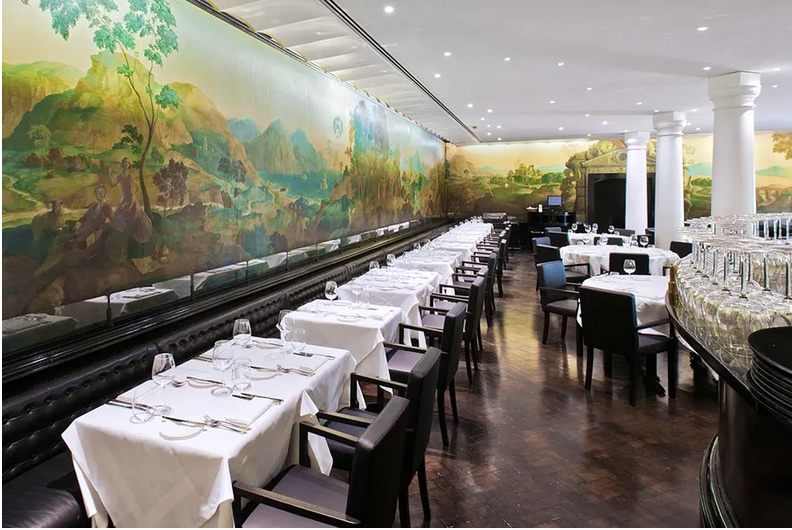 The Tate refused to be drawn on what action they might take, but there is speculation that the institution will not reopen the eatery following the lifting of COVID-19 restrictions. The museum is not at liberty to remove the work however and the building has Grade-I listing.
In July art bloggers The White Pube ran a Twitter poll asking their followers what they thought the future of the mural should be. More than 80 percent believed it should be 'destroyed'.
The critic Waldemar Januszczak is of the same belief, recently posting on Twitter: 'Will somebody at Tate Britain please make an immediate decision to cover up the Rex Whistler murals in the restaurant. They feature dehumanising images of cruelty to African slaves. No one should be eating in front of this stuff. For heaven's sake – isn't that obvious?!!'
Labour politician Diane Abott suggested a less draconian course of action, noting: 'I have eaten in Rex Whistler restaurant at Tate Britain. Had no idea famous mural had repellent images of black slaves. Museum management need to move the restaurant. Nobody should be eating surrounded by imagery of black slaves.'
In 2014, Apollo noted the mural's 'subject matter and frivolously gallant style are almost unutterably camp [yet] there's a sombre sobriety to the tones of the paint that renders it an impressive work rather than the sort of kitsch and ephemerally fashionable diorama churned out by some of his contemporaries.'