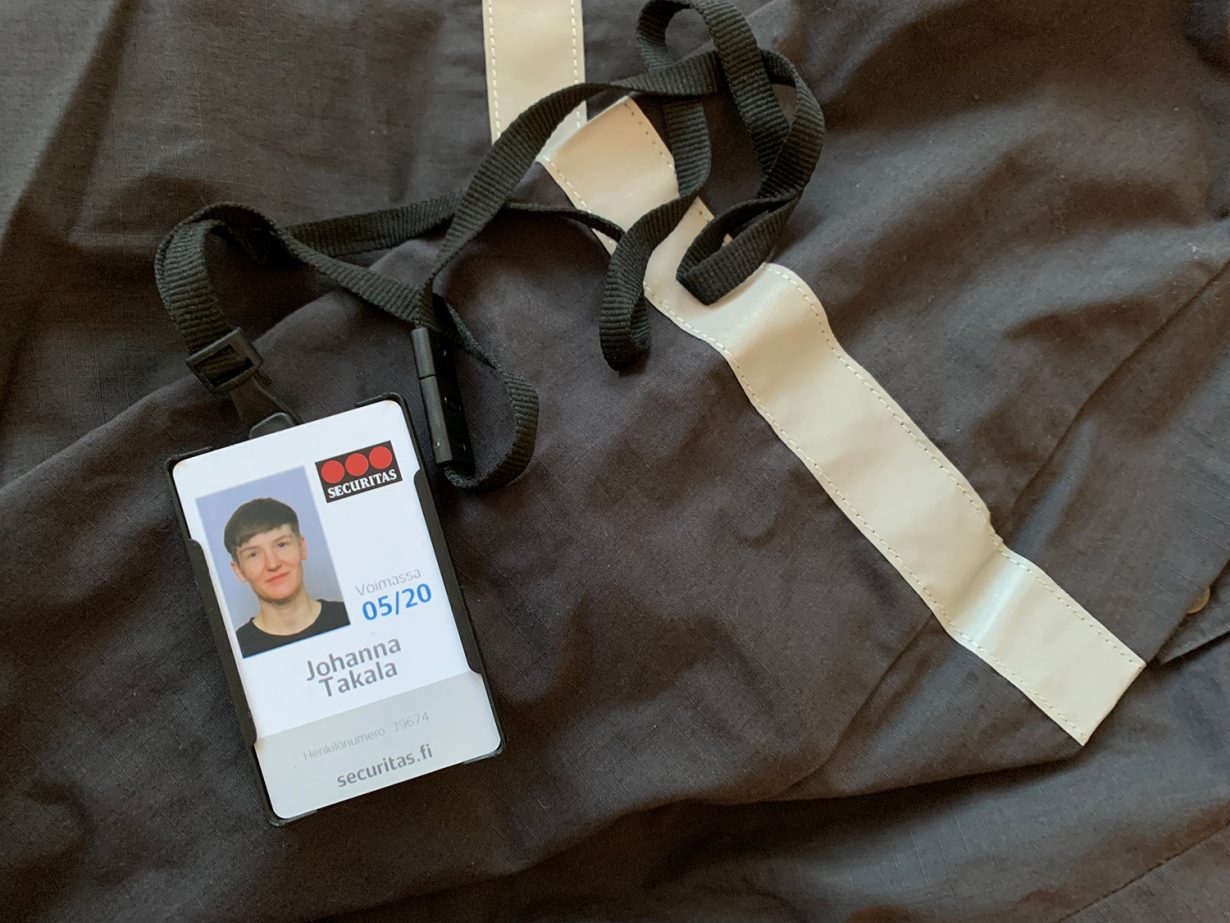 ArtReview sent a questionnaire to artists and curators exhibiting in and curating the various national pavilions of the 2022 Venice Biennale, the responses to which will be published daily in the leadup to and during the Venice Biennale, which runs from 23 April to 27 November.
Pilvi Takala is representing Finland; the pavilion is in the Giardini.
ArtReview What can you tell us about your exhibition plans for Venice?
Pilvi Takala My new work Close Watch is based on my experience working covertly as a fully-qualified security guard for Securitas. I was employed for six months as a guard in one of the biggest shopping centres in Finland. The work explores the complex issues at play in the private security field, ranging from public space and authority, to de-escalation of force in situations, and workplace culture. The work takes the form of a video installation with site specific architecture.
AR Why is the Venice Biennale important to you? 
PT It's important to me to utilise the privilege that comes with this position of 'representing Finland', and use it to negotiate leverage and access to realise my project. It becomes more understandable that I'm a 'professional' to those outside the art field, because I am being afforded resources for a multiyear project and am also receiving (partial) public funding. People take you seriously in a different way and this shift in perception is interesting and useful to me. In practice this means being taken seriously by Securitas as a company and also by my guard colleagues who understood the biennial as a Eurovision song contest for artists. When we came to filming the work, when the borders were closed, the Ministry of Culture granted special permission to allow my director of photography Katharina Diessner into Finland as a matter of 'national importance'.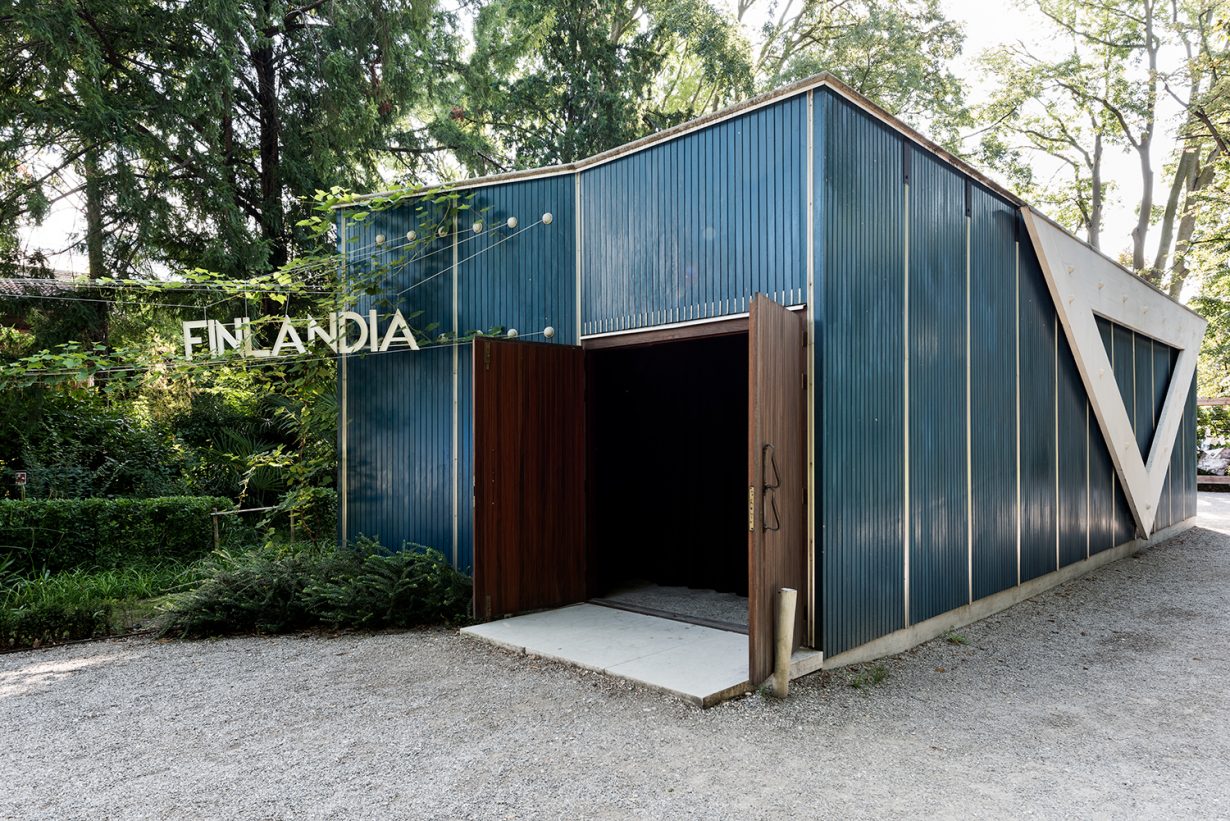 AR Do you think there is such a thing as national art? Or is all art universal? What is misunderstood or forgotten about your country's art history or artistic traditions? 
PT Hopefully not, hardly anything is universal. I am not too preoccupied with questions of national identity, especially being Finnish, which is a country that is already very concerned with national identity and national image.
AR Which other artists from your country have influenced or inspired you? 
PT Discovering Eija-Liisa Ahtila's work in 2000 made me want to be an artist.
AR How does having a pavilion in Venice make a difference to the art scene in your country? 
PT Honestly I'm not sure, I don't feel qualified to answer as I haven't lived in Finland for some years now! But I'm happy we do.
AR If you've been to the biennale before, what's your earliest or best memory from Venice? 
PT I had the privilege of coming to Venice for the five weeks leading up to the biennale opening for a student workshop and exhibition in 2003. It was wild to see how the art crowd descended as soon as the preview days started. I loved being there without a smartphone and getting lost, learning the map of the city by heart and by the end navigating long distances easily. I was collaborating with my friend Hans Rosenström and in those days working together meant just walking all day every day in Venice. Nowadays I've lost that ability, becoming too busy and reliant on smartphones.
AR What else are you looking forward to seeing?
PT Excited to see many of my neighbouring pavilions such as the Sámi Pavilion by Pauliina Feodoroff, Máret Ánne Sara and Anders Sunna, the German Pavilion by Maria Eichhorn and the Estonian Pavilion (in the Rietveld Pavilion) by Kristina Norman and Bita Razavi, as well as melanie bonajo in the Dutch Pavilion at Chiesetta della Misericordia of Art Events.