This novella, first published in 1988, comments on death's potential as a spectacle and tool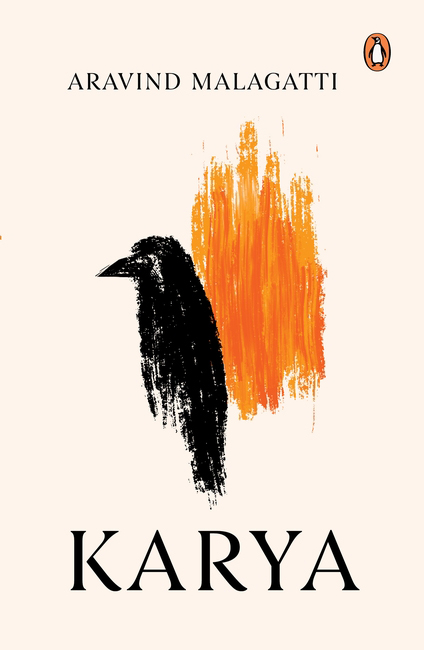 Rare must be the times that death does not have an unspoken business function. The grieving apart, there are always those who use the dead to sort out pending issues, stoke or settle old rivalries and negotiate arrangements beneficial to themselves. For shrewd and heartless politicians, death can be good optics too. This usefulness of death is sharply critiqued in Aravind Malagatti's Karya (the title means death rites), a novella that was first published in Kannada in 1988.
It is the third day since Bangaravva died. She has had a funeral befitting her status in the village as a generous woman. Most of the villagers are part of the procession to conduct the third-day ritual of feeding the birds – the dead are believed to return as crows to eat the food offered – when a rogue swirl of the wind makes Mallappa the wrestler drop the kullaggi ritual fire he is holding. Dropping the fire could bring untold bad luck to the community, and it is now up to the Panchas, the council of elders, to find a solution for this unprecedented calamity.
As the large congregation awaits a verdict from beyond the boundary of the village, the elders scramble to follow rigid practices, often to comic ends. Country liquor flows freely, alongside accusations and gossip about Mallappa's relationship with the landlord Shantagowda's second wife. Mallappa's uncle Chandappa meanwhile plots to be the Ghategara, the head of the community and the one responsible for carrying the kullaggi, trying to usurp the position from his older brother. Shantagowda arrives at the funeral party with a gun, and a solution is arrived at. But Malagatti does not allow the reader the comfort of closure. As the procession to the funeral ground begins again a day and half later, another chilling catastrophe awaits them.
Grief is given its space, but it is in the way that myth, symbolism derived from nature, power politics and caste violence are used to comment on death's potential as a spectacle and a tool that people use variously to further their agendas that Karya packs quite the mighty punch.
Karya by Aravind Malagatti, translated by Susheela Punitha, Penguin India, ₹399.00 (hardcover)