Pope Francis will inaugurate the space this week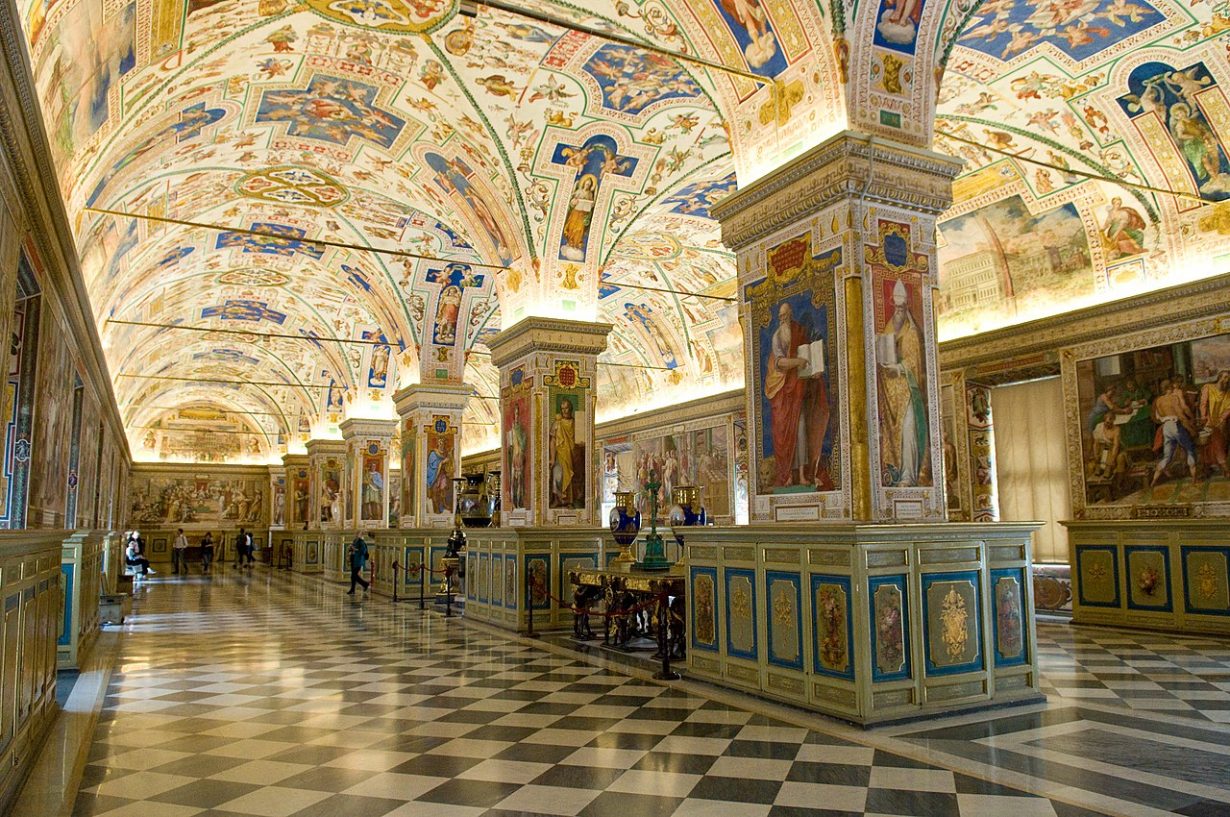 The Vatican is getting into the contemporary art game with a new space for temporary exhibitions, hosted in its historic papal library. Pope Francis will inaugurate the new space tomorrow 5 November.
In a statement, the Vatican's librarian Cardinal José Tolentino de Mendonça said: 'The Vatican Apostolic Library inaugurates a new exhibition hall to support the culture of encounter […] Our challenge is to strengthen the cultural role of the Vatican in the contemporary world.'
Running until February, the Vatican's new contemporary art gallery will show art by Pietro Ruffo, in an exhibition titled EVERYONE: Humanity on its way, including a site-specific installation that will transform the space 'into a lush tropical forest'. The artist said that 'the encounter with the immense patrimony of the Vatican Apostolic Library was for me a journey into knowledge, geography, and the history of humanity.'
Ruffo's work will be situated in dialogue with historic artefacts from the library, including a seventeenth century map of the Nile made by the explorer Evliya Çelebi. The library building itself dates back to the sixteenth century, with the presence of a papal library evidenced all the way back to the fourth century.