Commissioned by Berlin's Jewish Museum, Malka Germania centres on the beach resort at Wannsee, site of the infamous 'final solution' conference
The Messiah has arrived in androgynous form. She's a Berlin blonde and looks like a cross between Tilda Swinton and Reinhard Heydrich. The latter comes to mind because the action in Yael Bartana's Malka Germania (2021), a three-screen video, centres on Berlin's beach resort at Wannsee. This was the site of the infamous conference where Heydrich (Hitler's chief of security) presided over the Nazi government's plans for the 'final solution': the genocide of Jews in occupied Europe. Commissioned by the Jewish Museum, the film is the highlight of this excellent midcareer retrospective with more than 50 works by the artist. The angelic figure witnesses a counter-factual Berlin: one where the Israel Defense Forces march on the runway at Tempelhof, strut under the Brandenburg Gate. Street signs are replaced with their Hebrew equivalents. Marines prepare to land on the beach at Wannsee; the infamous conference villa is conspicuously in the background.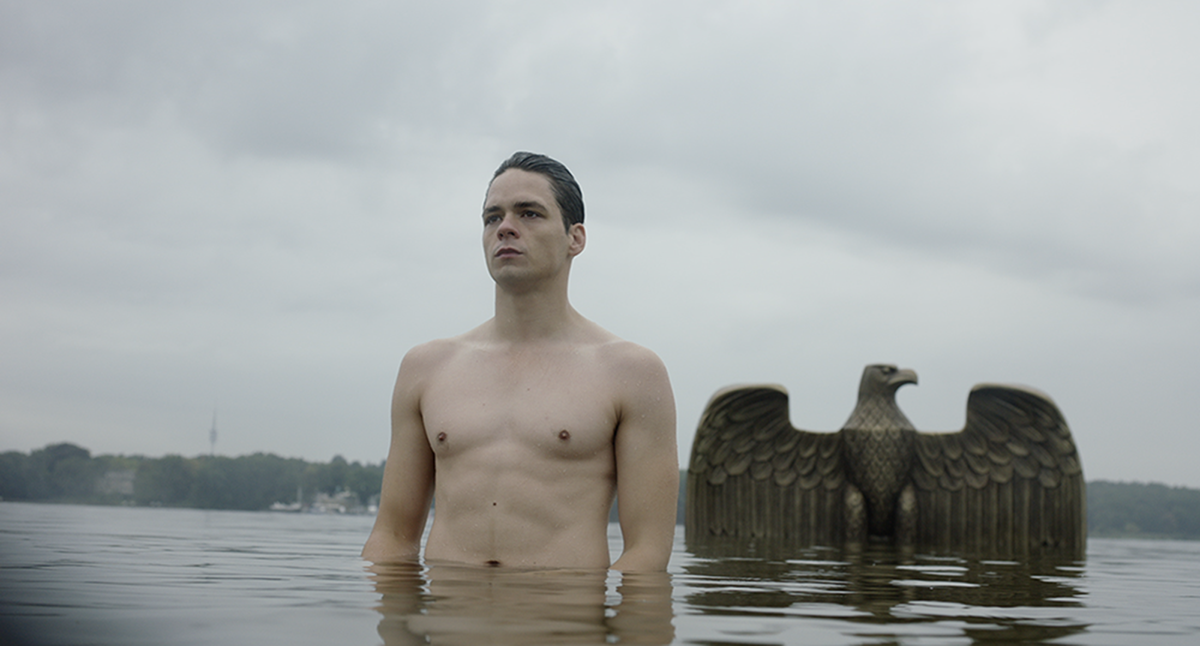 And what of the locals? Modern-day Berliners wait at a station recalling Platform 17 at Grunewald, one of the major sites of Jewish deportation. They trudge up the tracks laden with luggage. Bartana's message is clear: this is what you did to us. Objects are thrown from windows in an echo of what happened to Berlin's Jews. Icons of Germany are defenestrated – a beer stein, some Arno Breker-style statuary, Cranach the Elder's Portrait of Martin Luther (1533), a Christmas tree. Elsewhere three ghostly maidens, we assume onetime members of the Nazi Kraft durch Freude ('strength through joy') organisation, exercise in a wood and adopt swastikalike poses.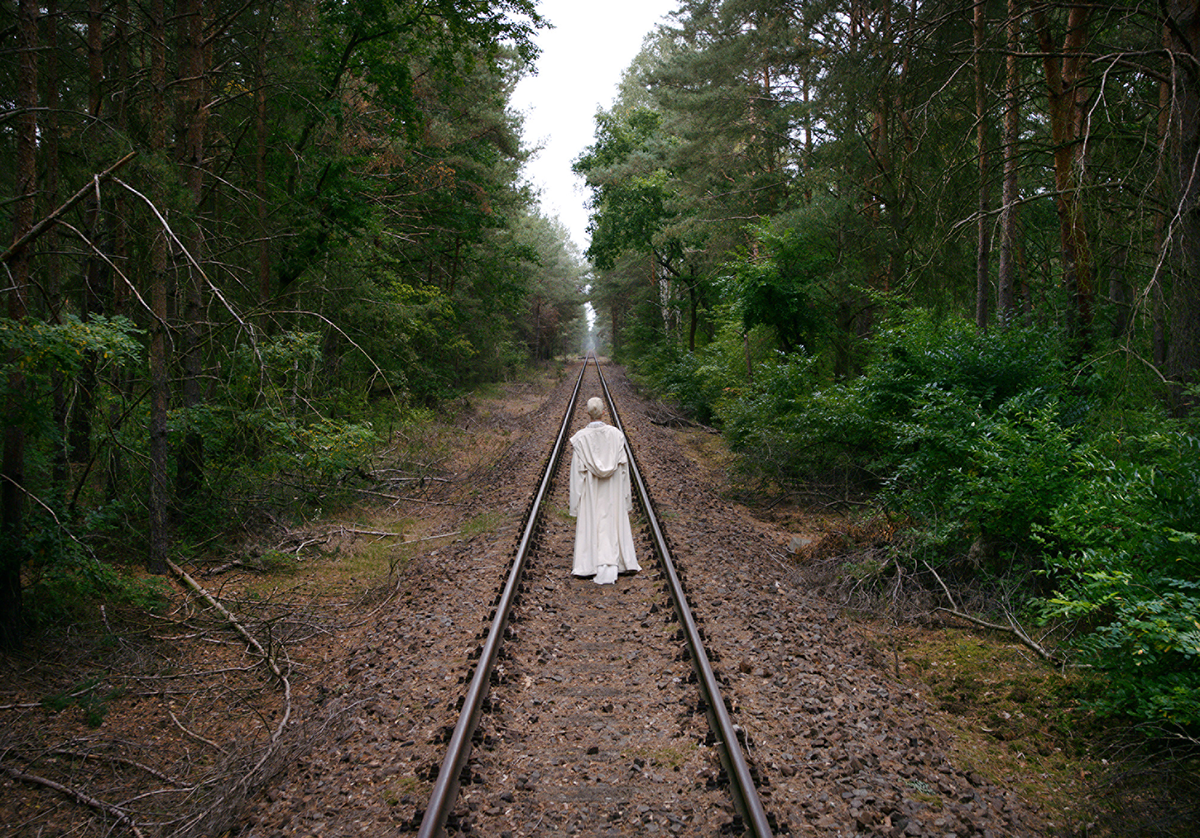 Bartana avoids dialogue, but she has a powerful grasp of sound and its impact: we hear sirens and traffic noise, tolling bells, barking dogs. A lugubrious camel – a symbol of eternal wandering – clops beside the railway line. At the beach there's the playful pock of a shuttlecock. Suddenly the calm of the German present is rudely interrupted – the swimmers, the pedalo riders, the sunbathers in their strandkorb beach baskets stare in horror as the Wannsee waters bubble. Albert Speer's horrifically pompous architectural model for Germania emerges from the lake in the giant dimensions it was meant to exist as, the accusation implicit: this is what you wanted, wasn't it?
Malka Germania is art as vengeance weapon, a timely rocket aimed squarely at those who would have the sins of Germany wiped clean. It's election time here, with placards on lampposts supporting the neo-Nazi National Democratic Party. The KdF rest-and-recreation site at Prora is being renovated. Redemption now? Bartana says not yet. Not for another eternity.
Yael Bartana: Redemption Now at Jewish Museum, Berlin, 4 June – 21 November
From the October 2021 issue of ArtReview