Meanwhile a new survey finds that 49 percent of the British public would not be comfortable visiting an exhibition in the current climate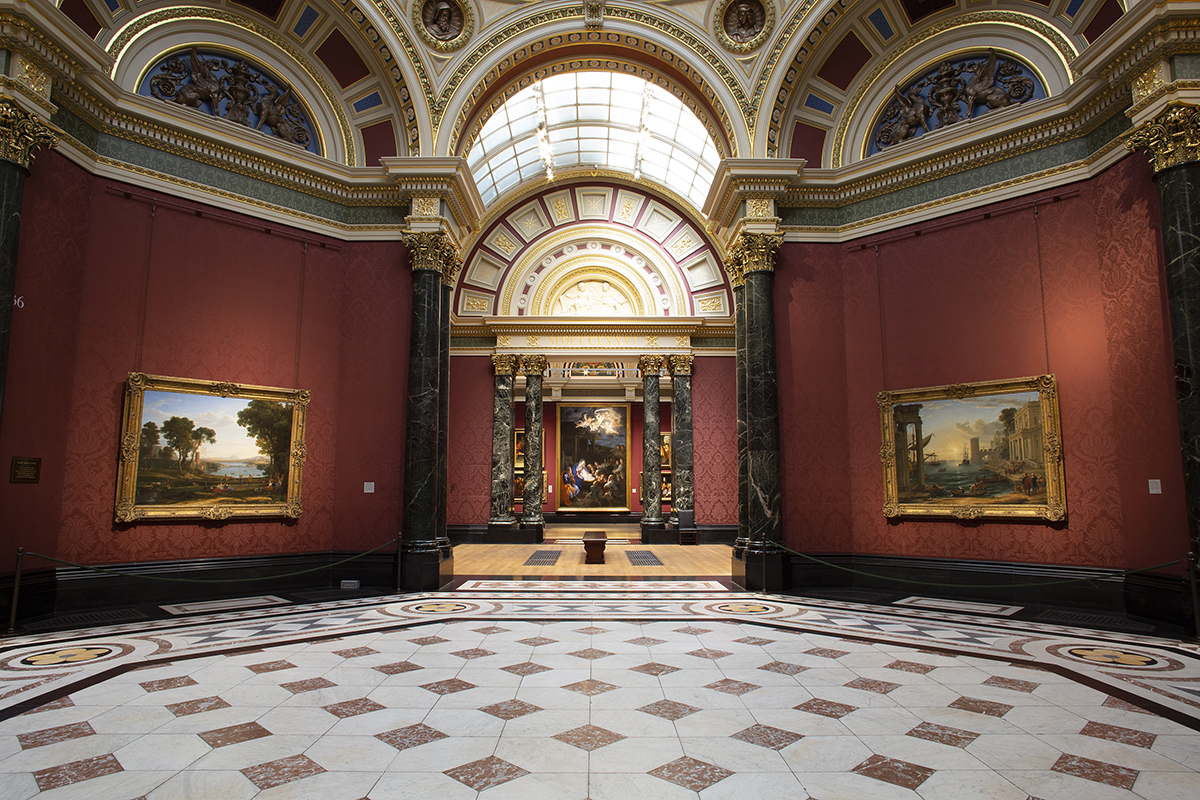 A £1.57 billion support package for the arts in the UK, mixing grants and loans 'on generous terms', has been launched. Announced as the economic fallout of the COVID-19 pandemic begins to bite, the UK government claims it is the 'biggest ever one-off investment' in the sector.
While the fine details are scant, a £1.15 billion 'support pot' for cultural organisations in England will be divided into £270 million of repayable finance and £880 million grants. Meanwhile £120m has been earmarked to restart construction on cultural and heritage infrastructure projects in England – paused due to the pandemic.
£100 million will go to support national cultural institutions in England and the English Heritage Trust. Devolved administrations will receive £188 million – £33 million to Northern Ireland, £97 million to Scotland and £59 million to Wales.
The fund comes as a wave of arts organisations, particularly theatres, have been forced to make swingeing cuts and in some cases close altogether. The Nuffield Southampton Theatres will not reopen after lockdown, with 86 people losing their jobs, while the Royal Exchange in Manchester is shedding 65 percent of its employees. Last week the CEO of the Royal Albert Hall in London warned that a loss of £12 million in potential revenue could see it go bust by March 2021 without proper financial support.
Shadow culture secretary Jo Stevens of the opposition Labour party said: 'For many this is too little too late […] The Government needs to ensure that this vital funding gets to those theatres and other organisations currently teetering on the brink, and fast.'
Germany's culture minister, Monika Grütters, announced a €1 billion package for the arts in June, topping up regional support; in Italy €245 million has already been made available to arts companies and French cultural organisations have been invited to compete for grants from a €7 billion small businesses emergency fund available across sectors. Meanwhile, the Irish government has pledged €25 million to help its arts economy.
Who will receive the British cash will be decided centrally, but the government has noted that grants and loans would be made in consultation with Arts Council England and other specialist bodies including the British Film Institute. Nicholas Serota, the chair of the Arts Council, hinted at a more socially-engaged future for the arts: 'I know our amazing artists and creative organisations will repay the faith that the government has shown by demonstrating the range of their creativity, by serving their communities and by helping the nation recover.'
It's a line taken also by Museums Association director Sharon Heal: 'We know that museums can provide life changing opportunities for people and can support our health and wellbeing, create better places for us to live and work and provide opportunities for us to reflect on the pressing issues that we face.'
While social distancing is easier to implement in museums and galleries, which were give the go-ahead to open in Britain from this week, a new survey has found that almost half of UK respondents said they would not be comfortable visiting an indoor museum or exhibition in the current climate.