An exhibition at Bengaluru's new Museum of Art & Photography posits some answers
The Museum of Art & Photography (MAP) opened to the public in Karnataka's capital, Bengaluru, in February with several exhibitions – a survey of the photographs of the artist Jyoti Bhatt, a fascinating solo show by the contemporary artist L. N. Tallur, an installation by the British sculptor Stephen Cox, several new commissions and Visible/Invisible: Representation of Women in Art through the MAP Collection, curated by Kamini Sawhney, also the director of MAP. Joining the handful of private museums in India, MAP is a welcome addition to the city's cultural landscape, especially given its location, next to Bengaluru's government museums, parks and other tourist sights. It catalogues a collection of over 60,000 works, ranging from Mughal, Rajput and Pahari paintings, to Chola bronzes and textiles from across India, calendar art, Bollywood memorabilia, as well as works from modern and contemporary artists such as Arpita Singh, Baua Devi, Nalini Malani, Rekha Rodwittiya, M. F. Husain, Bhupen Khakhar, Jivya Soma Mashe and others. Many of these, and a large part of the photography collection – the most extensive of the museum's holdings – were donated by the Poddar family. Founded by Abhishek Poddar, himself a collector, the museum's collection includes some of the medium's best-known names, like Henri Cartier-Bresson, Raghu Rai, Jyoti Bhatt, Dayanita Singh and Gauri Gill.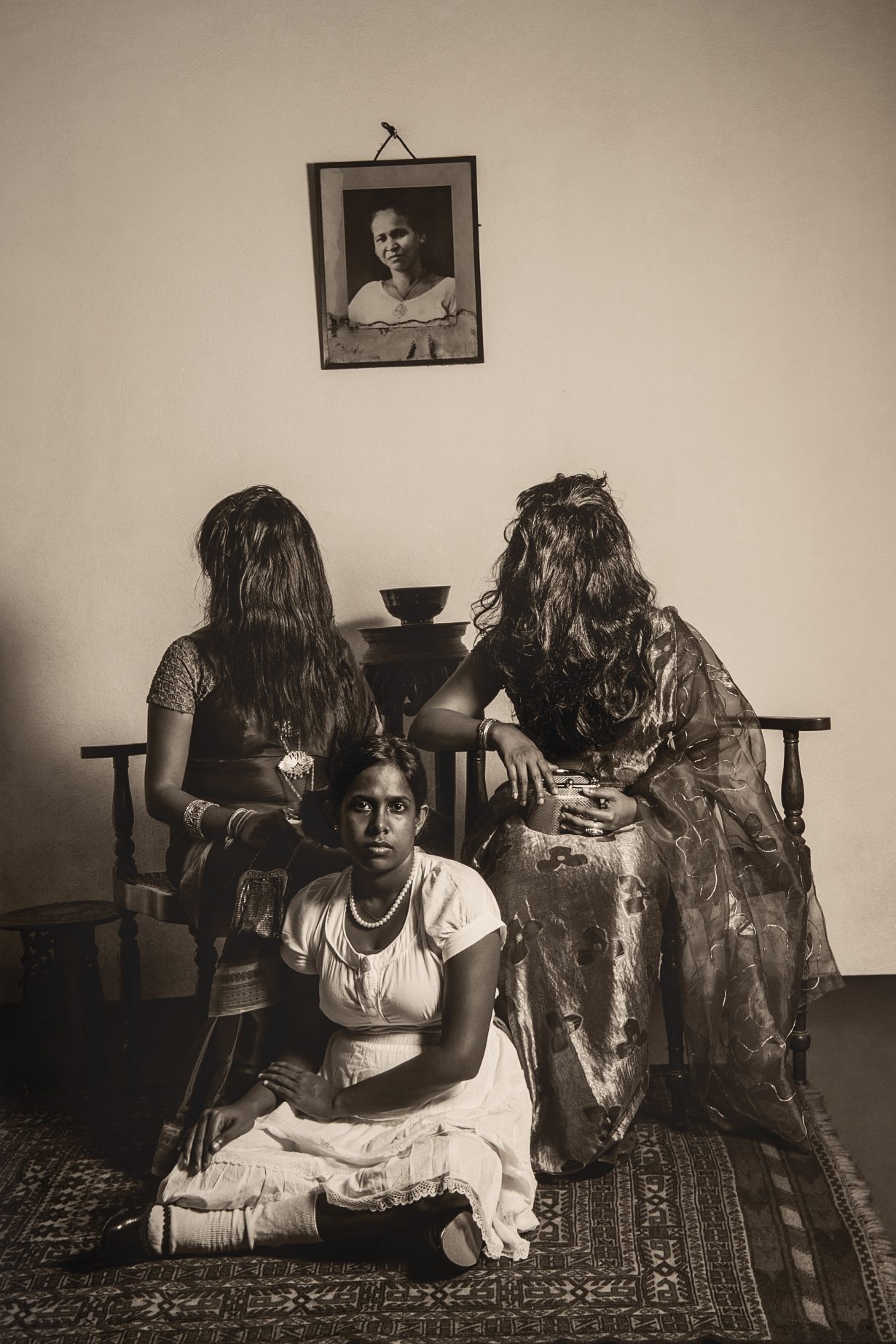 Visible/Invisible derives from the museum's permanent collection, seeking to give an overall taste of the kind of works it chooses to hold. The premise to the show is an old, much used trope in India, that of the dichotomy between women's presence as artists and in art, and their near invisibility in public spaces. The show is divided into four sections: Goddess and Mortal, Sexuality and Desire, Power and Violence, and Struggle and Resistance. With over 130 works, it includes works by K.G. Subramanyan, Chitra Ganesh, Pushpamala N, Somnath Hore, Raja Ravi Varma, Prabhavathi Meppayil and Mrinalini Mukherjee. Alongside are film posters, old advertisements, lithographs, studio portraits, embroidered objects and textiles. The show attempts to give the viewer not only a very wide range of art and artforms to look at, and at times to feel (one of several measures the museum has taken to be inclusive, apart from digital initiatives, is to commission tactile versions of artworks, including those by Gurjeet Singh and Akshata Mokashi, for this show), but also tries to peel apart the many layers of women's existence in India.
The catalogue essay by Sawhney focuses on the prevalence of women as subjects or makers in art, especially the many roles imposed on them by men as artists, and as consumers of culture. The female figure is a goddess with extraordinary powers on the one hand, yet in homes 'women have had to struggle for the right to be mortal, complete with the frailties and temptations that every human must necessarily embody or encounter'. In the case of divinity attached to motherhood, for instance in the Jamini Roy painting portraying Krishna with his mother, Yashoda, one wonders where the girl children are. There is Mother India, seen through the poster advertising the cult film of the same name: the idealised woman made use of by the nationalist movement in the early twentieth century, and in later decades applied to women politicians including Indira Gandhi and J. Jayalalithaa, featured here in photographs by Raghu Rai and Jyoti Bhatt, respectively. Over the course of the exhibition, the role of women shifts, from a measure of a man's honour, courage and strength, to other expressions, independent in thought, sometimes in action too, shaping a language that reflects a desire to step away from male-appointed ideas. These find place in art as textiles, in contemporary installations, in paintings and as text, and mirror aspects of Indian women's journeys through the ages.
Confronting the male gaze in the film posters, lobby cards and Bollywood memorabilia, while the photoworks of Chitra Ganesh, Anoli Perera, Gauri Gill subvert it by choosing what and how to portray the female self; the agency to be seen as sensual, demure, even invisible, as in Fazal Sheikh's Moksha series (2005); the right to protest, or just the right to be herself, as depicted in Champa Sharath's Woman with Blue Pants (2004); the pressures of living alongside the social construct of gender; or the acknowledgement of intense, inescapable violence of Arpita Singh's Shadow of a Chair (1986): familiar themes of a woman's life run through the show. It is not comprehensive, but then nothing about women's lives, so rich in nuance and complexities on any given day, can be. Visible/Invisible goes a good distance, however, in sensitively trying to understand parts of subcontinental women's experiences.