In 2003, with the election of Lula da Silva, the Brazilian singer Gilberto Gil was made Brazil's minister of culture. The country was by then leading a wave of leftist governments that swept Latin America, and was advocating for greater regional integration – in defiance of the United States. By incentivising cultural production through tax breaks for big companies, spawning an explosion in new Brazilian art, movies and music, Gil's ministry became key to a progressive nation-building project, and Brazil's own soft power. Yet the shadow of authoritarianism descended once more in one of the cruel symmetries that litter the history of the world's fifth most populous country. Miguel Reale Jr, son of the politician who oversaw the Institutional Act 5, a law which heralded the darkest days of censorship during Brazil's twentieth-century military dictatorship, would draft the impeachment of Dilma Rousseff, da Silva's successor, thus ending that project. The election of Jair Bolsonaro to president last year, cemented the return to far-right government that Gil had spent a lifetime fighting.
In his milestone manifesto of 1928, poet Oswald de Andrade laid down a marker for the decolonisation of Brazilian art through the rejection of European forms, and a call to embrace the innate, the pre-Cabral; 'the land of Iracema'. The anthropophagic manifesto was riddled with words and concepts from Tupi-Guarani, the prevalent indigenous language of Brazil's Atlantic coast (which one is silently tutored on through the maps and road signs in present day Brazil: Ipiranga, Ipanema, Copacabana, Ibirapuera). Yet even this much-quoted text hides a culture war. While de Andrade was using Tupi concepts to argue 'against urban scleroses, conservatories, and speculative boredom', Brazil's green-shirted fascists, the Integralists, were appropriating the language into their slogans, bearing banners and shrieking 'Anauê!', Tupi for 'You are my brother!' This historical curiosity would signify a new phase in the struggle for Brazil's soul that would last a century.
What Gilberto, who died in July, had originated was not merely a sound, a style or genre, but a form of aural resistance
De Andrade's anthropophagical philosophy reached music in the form of Tropicália, a style that devoured the European and North American sounds of the time, rendering them through the Brazilian innate, combined with the new domestic genres such as Bossa Nova. Pioneered by João Gilberto, Bossa Nova had defined a musical modernity far beyond Brazil's borders. But what Gilberto, who died in July aged eighty-eight, had originated, while conceived under democracy, was not merely a sound, a style or genre, but a form of aural resistance that would come into its own during the dictatorship years transmuted into the output of artists such as Chico Buarque, Nara Leão and Caetano Veloso. Yet divisions quickly emerged between the figures within the two styles of music. Veloso would accuse the Bossa Nova performed by Buarque, despite the criticism contained within it of the regime (the artist was forced to flee to Italy in 1969), of being culturally conservative. Many Bossa Nova musicians, such as Carlos Lyra, Sérgio Ricardo and Leão, were members of Brazil's communist party, the nationalist PCB, and heroes of the Marxist Nationalists in the growing student movement. They regarded Tropicália as having imperial connotations in its American and British influences.
These suspicions dovetailed with a deliberate, strategic rejection of learning English, which was commonplace among the Latin American left at that time. This is demonstrated in the concrete poem 'Beba Coca-Cola', by Décio Pignatari, in which the most iconic logo of US imperialism mutates until it ultimately spells 'cloaca', or 'cesspool'. In 1968, at the annual Festival Internacional da Canção, a music festival in São Paulo, Caetano appeared onstage with John Dandurand, a singer from San Francisco band The Sound, and rumours, categorically denied then and now by Dandurand, spread that the American was a CIA asset, tasked with informing on his Brazilian friend.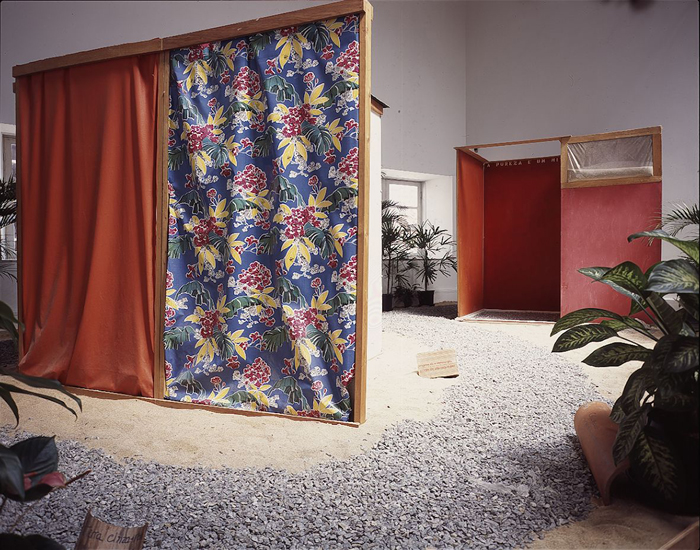 Veloso was jeered that night while performing his anticensorship anthem É Proibido Proibir, with sections of the audience hurling projectiles and turning their backs on the stage, provoking the singer into a tirade that went down in history: "So this is youth who says it wants to take power? Do you have the courage to applaud a song this year, the same kind of song that you didn't have the courage to applaud the year before? You are the same youth that will always, always kill tomorrow the old enemy who died yesterday… if you are the same in politics as you are in aesthetics, we're done for!" The musical movement had been founded upon what was already happening in the visual arts. Hélio Oiticica's exhibition Tropicália, at Rio de Janeiro's Museu de Arte Moderna (MAM) in April 1967, gave the movement its name. An installation featuring two improvised structures, one titled Penetrables PN 2 'Purity is a Myth', and the other PN 3 'Imagetical' (both 1966–67), shown with Roberta Camila Salgado's 'poem-objects', set among sand and vegetation, a pair of tropical birds, banners from Oiticica's Parangolé series (1964–79) and a small television set. It captured the Brazilian innate of de Andrade, the clichés of Brazil and the urban aesthetics of Brazil's expanding favelas.
Veloso took this and rendered a postmodern expression of the Brazilian innate, an electronic aural interpretation of de Andrade's 40-year-old vision. It invaded the theatre scene, with the groundbreaking work of Teatro Oficina, in particular de Andrade's own O Rei da Vela (1933) and Buarque's musical Roda Viva (1968). Tropicália was where social liberalism, a satirical, critical nationalism and an outward-looking internationalism would meet; aesthetically novel, politically divisive and ideologically confusing. Thus they found themselves under fire from the nationalist left, the right and the regime itself. Performances of Roda Viva in Rio de Janeiro and São Paulo were attacked by gangs allied to the Costa e Silva government (1967–69), the actors forced to flee their dressing rooms in various states of undress.
Writing in 1970, critic Roberto Schwarz notes that 'at the same time as they frequently complained about their confinement and their impotence, leftwing intellectuals had been studying, teaching, publishing, filming, discussing, etc., and without realizing it had contributed towards the creation, within the petit-bourgeoisie, of a massively anti-capitalist generation'. Over time, anthropophagy had proliferated and coalesced into a platform for cultural resistance. Political messages were hidden by the artists of the era, yet, despite all the metaphor, code and double entendre, which had been used to circumvent government censorship during the early dictatorship, the regime would began to identify Tropicália as a threat. As the censorship bit, with the introduction of Institutional Act 5 in 1968, its repercussions on the scene were dramatic. That December, as prophesised by Veloso in his song Alegria Alegria a year earlier, both he and Gil would be imprisoned, after which he exiled himself to London; of their collaborators, designer and musician Rogério Duarte was arrested, tortured and eventually interned in a mental institution, while poet and songwriter Torquato Neto killed himself in 1972.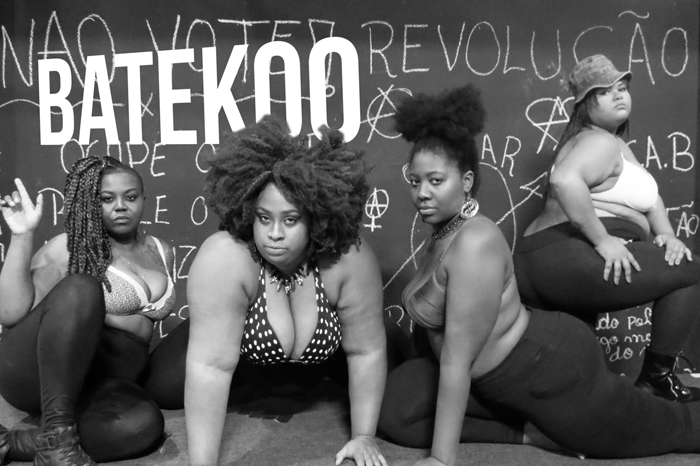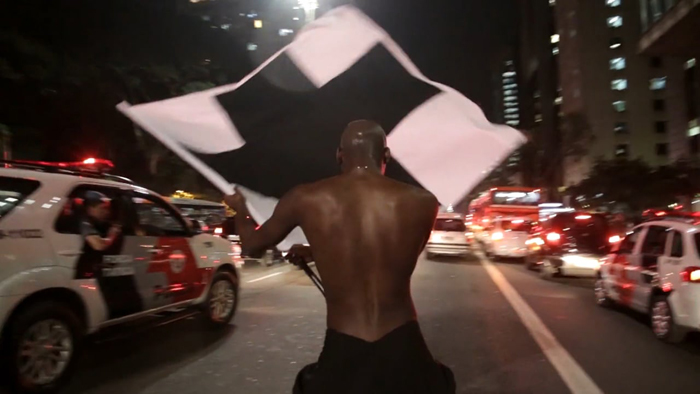 At the opening ceremony of the 2016 Olympic Games in Rio de Janeiro, conservatives complained that the Tropicália and Bossa Nova acts – both Gil and Veloso performed – did not represent Brazil, and that it should instead have featured Sertanejo, an inert but popular form of country music. But despite moral, intellectual and physical damage, the two movements aligned aesthetically and philosophically to establish a hegemony over the intervening decades. Schwarz has posited that while it 'may be in the nature of culture to contest the use of power, it has no means of taking power itself. What use is ideological hegemony, if it's not translated into immediate physical force?' Yet, in 2019, those looking for forms of resistance in Brazil are still able to find it within the music scene.
During the spectacular distraction of the Olympics, a group called Teto Preto dropped their debut, Gasolina. Gloriously stark, the song captured the frenetic moment Brazil was experiencing. A videoclip released by the band featured one of its members, performance artist Koutana, dancing, writhing his half-naked body in front of a line of São Paulo's Military Police in an unstaged intervention at a protest on Avenida Paulista. As the smoke cleared, the lines of a coming cultural battle were already evident. There were physical attacks on exhibitions and police raids on theatre productions around the country. History was repeating itself. Events were cancelled, sponsorships withdrawn, and the ensuing polarisation was being used strategically by the far right; every protest for freedom of expression was further evidence of 'communist' intellectual degeneracy.
Hip hop represents the most politicised musical movement in the new conjuncture, with rappers increasingly vocal against the far-right
In response, Renata Lucas launched rejuvenesça! (2018) at São Paulo's Casa do Povo, with a manifesto that criticised the Brazilian art establishment for its inaction, accusing the Bienal de São Paulo of seeking 'to remain neutral in the face of barbarism, behaving as if nothing was happening around it'.
Teatro Oficina, which was by then hosting evenings of resistance music, revived and updated Roda Viva. Joyously defiant, with an ironic hymn of 'privatisation, property, salvation!', it is an urgent satire of neocolonialism and neoliberalism, adapted to comment on the e.ect of social-media manipulation on Brazil's politics, and the importation of evangelical religion, as it descends towards a literal flesheating finale.
Like the late 1960s from which Roda Viva came, it is a profoundly pessimistic moment for Brazil. For those privileged enough, barely a conversation passes without mention of leaving the country, its wealthy and bourgeoisie taking flight. Hip hop represents the most politicised musical movement in the new conjuncture, with rappers such as Racionais MC's Mano Brown increasingly vocal against the far-right government. Elsewhere, artists such as Letrux, through their public manifestations against Bolsonaro, suggest a unanimity of dissent across popular music. In the face of a government crusade against 'progressive culture' not just reminiscent, but actively inspired by the repression of the late 1960s, collectives such as Batekoo and Helipa LGBT+ are examples of where the sharp end of day-to-day politics meets creativity and community organisation, throwing parties that are both socially inclusive and acts of solidarity. Agora somos todxs negrxs? (Now we are all negrxs?), a 2018 exhibition curated by Daniel Lima, summed up the prevailing feeling among artists operating in Brazil's current political atmosphere, seeking 'to deconstruct the triple trauma of colonization (extermination of native populations, slavery and religious persecution) through the micropolitical power of art by dismantling stereotypes in a battle for life against extermination forces. A dispute to rebuild our history and our world our way'.
As Brazil's de facto civil war nears its 520th year, and the country faces its most sombre days since the dictatorship ended, new emerging forms of resistance arrive, often with a spirit born of its innate anthropophagy.
Daniel Hunt is a writer and producer based in São Paulo. From the September 2019 issue of ArtReview