A new novel by Stewart Home finds time for CBT, BDSM, and some meditation on class and chumocracy in British society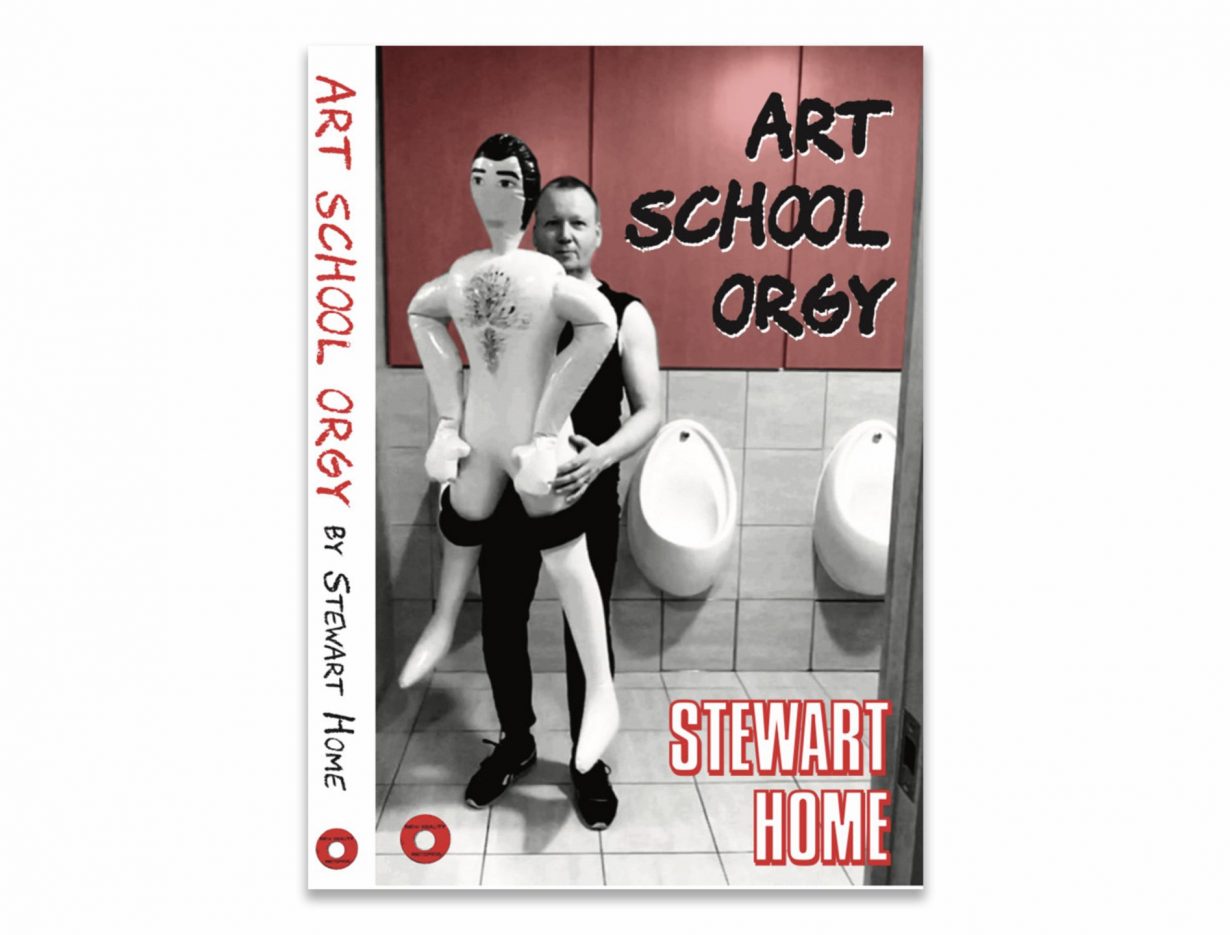 Here's Stewart Home with some background on David Hockney, the hero of his new novel: 'His parents had not told him about the birds and the bees. He had gone to a school where sado-masochism and a love of the same sex were not widely practiced. So Hockney had yet to discover the ways and joys of 90% of the world.' Art School Orgy – written in a style somewhere between Richmal Crompton's Just William stories (1922–70) and Walter's 4,000-page, Victorian London account of his sexual awakening in My Secret Life (1888) – set in the fictional 'Republican College of Art' (get it?), where David studied at the end of the 1950s into the early 1960s, is an account of the voyage of discovery, or 'education', that followed.
The book is populated by a host of characters with whom any self-respecting historian of the British art scene of the era will be familiar; although most of them are captured showing off, again and again, their not-strictly-artistic talents. Art dealer Robert Frazer 'sucks cock like a demon', Viennese actionist Hermann Nitsch (somewhat incongruously relocated by Home to London), 'one of those Sunday spankers who do a good stroke of work in the BDSM world without getting much credit for it', is working on his 'phallic sculptures and butt plug pottery', Derek Boshier is looking forward to the invention of Viagra, R.B. Kitaj is beating David Hockney senseless (inside and out) in the school common room and Richard Hamilton is rendering everyone else senseless with lengthy speeches on the subject of prostrate stimulation. (Like all good art students, his audience would much rather be indulging in practice than theory.)
In between the deep-throatings, the thrashings and the sodomy, Art School Orgy is also a meditation on the sinister and continuing influence of class and chumocracies on British society, with additional digressions on the use of the whip in naval discipline, how to safely practice CBT (cock and ball torture), Edmund Dene Morel's late-nineteenth-century campaigns against slavery in Congo and more modest jabs at people like disgraced twenty-first-century banker Fred Godwin, whose shame is used as a simile for David's embarrassed nudity in an early sex scene. Proof, if you like, that sex, in addition to simply figuring fantasies of artistic excess, can be weaponised.
Art School Orgy by Stewart Home. New Reality Records, £15 (softcover).