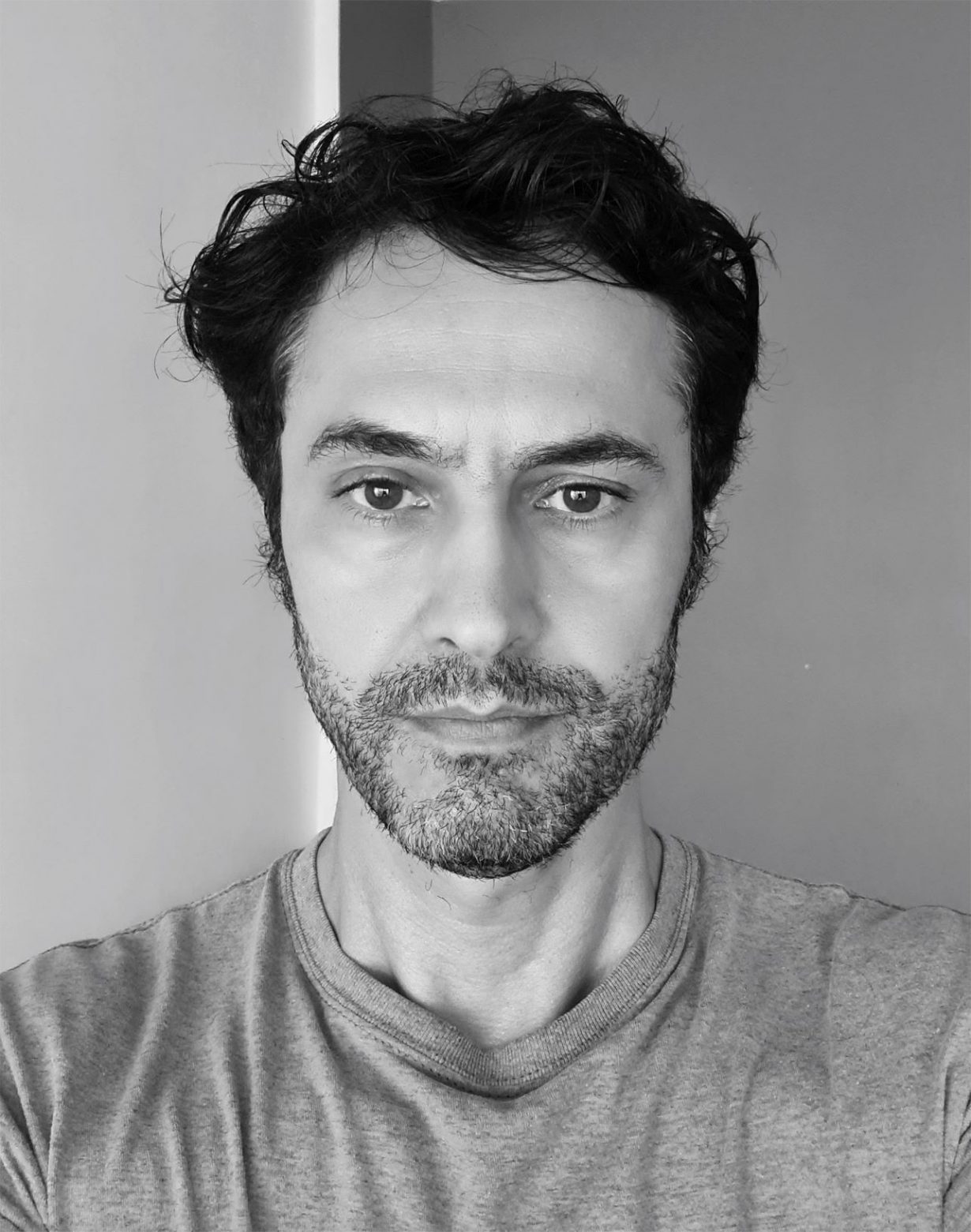 Rushdi Anwar is nominated for Artes Mundi 10 alongside Mounira Al Solh, Carolina Caycedo, Alia Farid, Naomi Rincón Gallardo, Taloi Havini and Nguyễn Trinh Thi. This year's 10th anniversary prize is presented with the Bagri Foundation and will be awarded to an established international artist whose practice has 'significantly contributed to art that resonates with our times'. An exhibition of work by the nominees is now open across five venue partners in Wales, with the seven artists presenting major solo projects that 'collectively address issues surrounding land use, territory and displacement through histories of environmental change, conflict and enforced migration, conditions that speak to us all today'. The winner will be announced in January. ArtReview is a media partner of Artes Mundi 10.
ArtReview Could you tell us a bit more about your project for Artes Mundi and what form it takes?
Rushdi Anwar My work for Artes Mundi concerns the sociopolitical instability in West Asia, which has historically been known as the Middle East – especially the modern history of Kurdistan and Iraq. It goes back to the First World War and the collapse of the Ottoman Empire, and the Middle East being ruled by European colonial powers (France and Britain). It examines the continuous upheavals, from then to now (including the aftermath of ISIS). It looks at colonial ideology as a manifesto that continues with particular patterns, discrimination, displacement, trauma, genocide, intolerance, political hypocrisy and the brutality of fascist regimes in the Middle East. I address these critical sociopolitical issues in hybrid forms, embracing installation, photography, sculpture, sound, archival material, textiles, and poetry.
AR Are there other artists, groups, or individuals who serve as an inspiration for your work?
RA My work is informed by the sociopolitical instability and philosophical context of where I grew up and examines the relationship between form and materiality and the concept of change advocated by the philosophy of Mulla Sadra and Aristotle. These philosophies were introduced to me by my friend and mentor, Dr Mohammed Kamal, a renowned Kurdish/Australian academic, writer and thinker.
I have been particularly inspired by artists who have strong ethical principles in their sociopolitical approach to their practice, such as William Kentridge and Doris Salcedo. My early commitment to art would not have been possible without my friendship with Ismail Kayat, the grandfather of Kurdish contemporary art. Most importantly, my life experience as an exile, my everyday life as a displaced person, embracing, engaging and absorbing different cultural environments and seeing through the eyes of others, has been a huge lesson and inspiration for my art practice.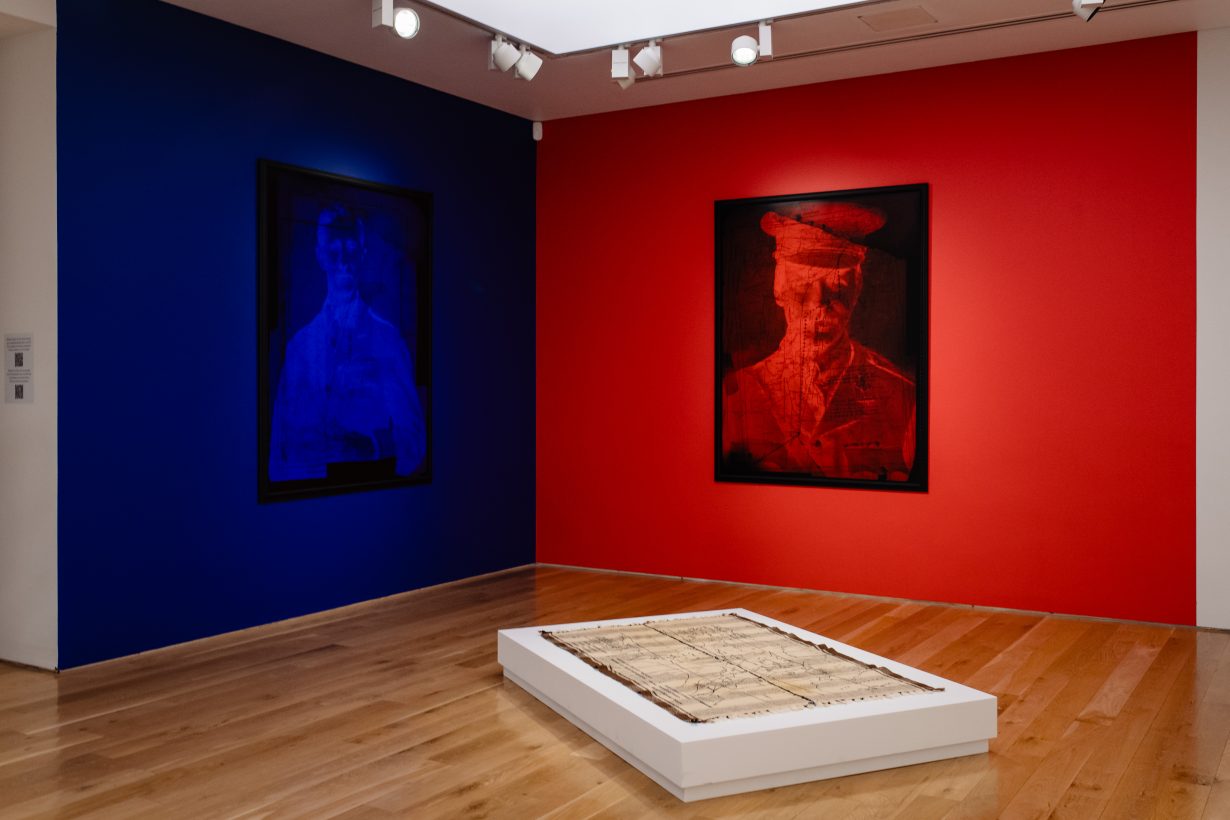 AR As well as working with some of the leading artists of our times, Artes Mundi 10 seeks to reveal something of the most pressing issues facing society at large today. What are some of those issues in relation to your practice and how can an artwork change our perception of or our means of addressing those issues?
RA What we have faced in the last few decades of globalisation was openness, everyone contributing and collaborating together for the benefit of humanity, economy and growth. Now, we are breaking away from this. We see every country creating embargoes against each other, becoming more racist, more religiously intolerant and culturally discriminatory of each other. It is like we are going backward instead of forward, and we become more careless of the environment for the sake of the so-called economy and profit. These ruthless and disrespectful characteristics indicate that humanity does not understand it belongs here on earth. In this sense, we are behaving as if the Earth is not our 'home', living uncannily in the notion of 'homelessness' and we thus alienate (and thus become ignorant) of our purpose. Material consumption has become our dictum. Our greed feeds the determination and needs of the nation state. Today, we have never seen so many human beings displaced due to environmental, political or economic negligence as a consequence.
In my art practice, I am attempting to address the ensuing displacement, trauma, conflict and social unrest that has arisen from this bigotry. For me, I think art and culture may change our perception, but it is a slow process. Art and culture are powerful tools to generate awareness, dialogues, reconciliation, courage and empathy, and have a bigger role in creating a platform for debate to question past, present, and future critical issues.
AR Do you think art needs to be relevant in those terms, terms that perhaps exist outside the traditional remit of art as a category in and of itself?
RA I believe art should respond to what is happening in our present time and environment because we have never reached this point in the history of humanity where we have so endangered our habitat, near to the brink of no return. It is essential to revisit the past to learn how to make the present and future better.
Art, for me, has always been about life, about questioning what is happening around me, so art cannot close its eyes and say art is for its own sake. It cannot stay out of touch from human society.
In my own experience growing up in a difficult political environment, what happened to me and my world is very much part of the work, allowing my reflection on this experience to be the work's vocabulary and core material. Art and culture have always been tools of social resistance. Through art, we gain meaning and hope. For me, it is an ethical responsibility to address challenging issues in my work, as art is not a decorative act but a visual testament to the epoch and the environment in which we live.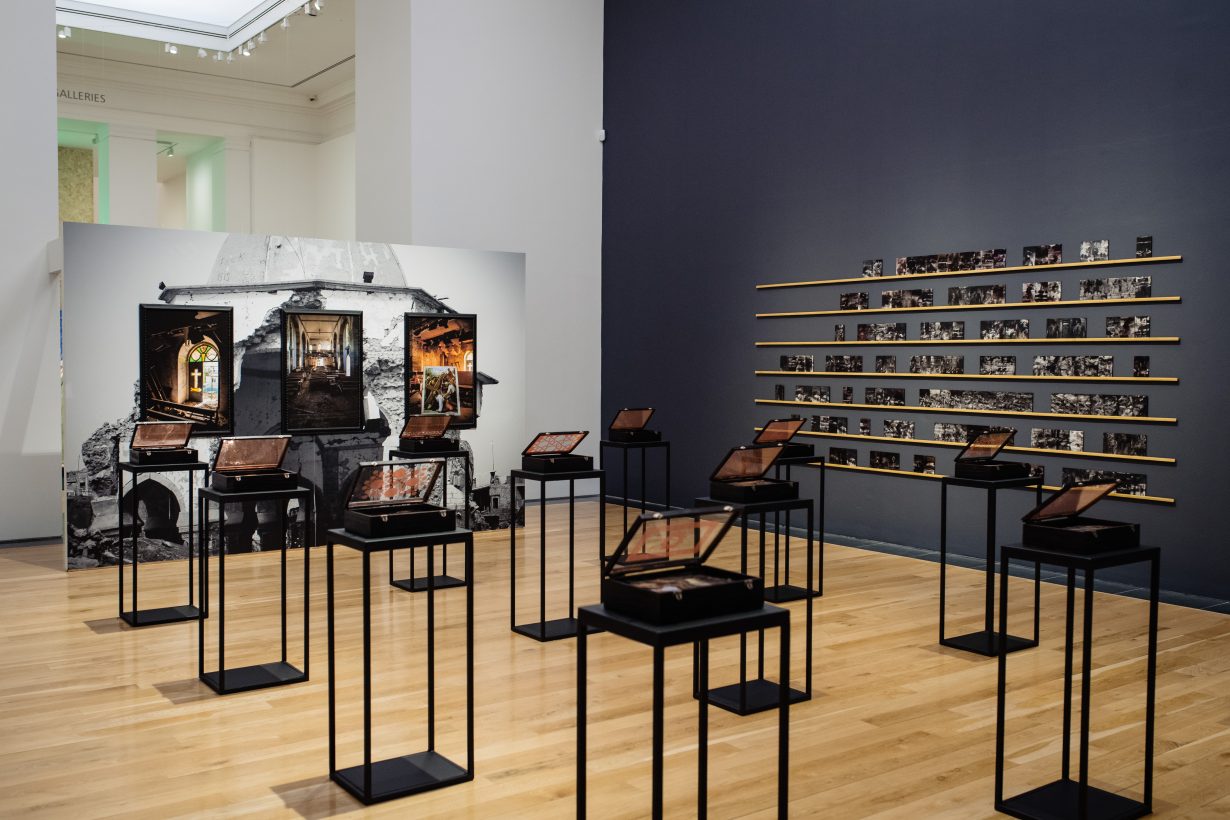 AR We live in a world in which there is a rise in nationalisms of various types and a global structure that separates people more than it unites. Do you see your work as furthering more general cultural exchange? As bridging some of those cultural divides?
RA Yes, Certainly.
AR Artes Mundi is the largest monetary prize in the UK, offering £40,000 to the winner. Should you win, how do you plan on using the prize money? Do you have a particular project that you would like to use it to realise?
RA If I had the fortune of winning, this prize would be of immense assistance in realising an ongoing research project that examines the history of (sex) slavery in the Middle East. I would also like to be able to assist some of my students who are financially struggling.
AR This is the tenth edition of Artes Mundi. What role do you think such prizes play within a more general arts ecosystem?
RA Such prizes democratise the recognition of artistic practice: in the instance of Artes Mundi, an open call sought a global community to nominate. Artes Mundi's process of nomination thus avoids the presumed gate-keepers of national, regional and international art circles.
For Artes Mundi 10, Rushdi Anwar will present We have found in the ashes what we lost in the fire (2018)  at the National Museum Cardiff through 25 February.